If you were around in the 1970s and 1980s, you need no introduction to The Jeffersons theme song. Actually, even if you were born long after the last episode aired in July 2, 1985, you're probably at least somewhat familiar with the tune. The Jeffersons TV theme song, titled "Movin' On Up," is one of those musical numbers that has become iconic.
Of course, at first glance, "Movin' On Up" may not seem like anything particularly special, if you've heard it five billion times throughout your lifetime. But like so many beloved TV theme songs, there's a reason the song became so memorable: a lot of talent went into the making of the song. But it goes beyond that, too. The Jeffersons TV theme song is a celebration of America and a tribute to the country's progress in trying to become a country where everybody can move on up, as long as you put in the hours and work hard.
It's also just a really infectious song.
So how did The Jeffersons TV theme song come to be? Well, if you've read other TV theme song histories on The TV Professor, you're familiar with the drill. We're about to take an exhaustive look at the lyrics, the music and anything else that we can think to say about The Jeffersons.
Today's "TV Lesson" Breakdown: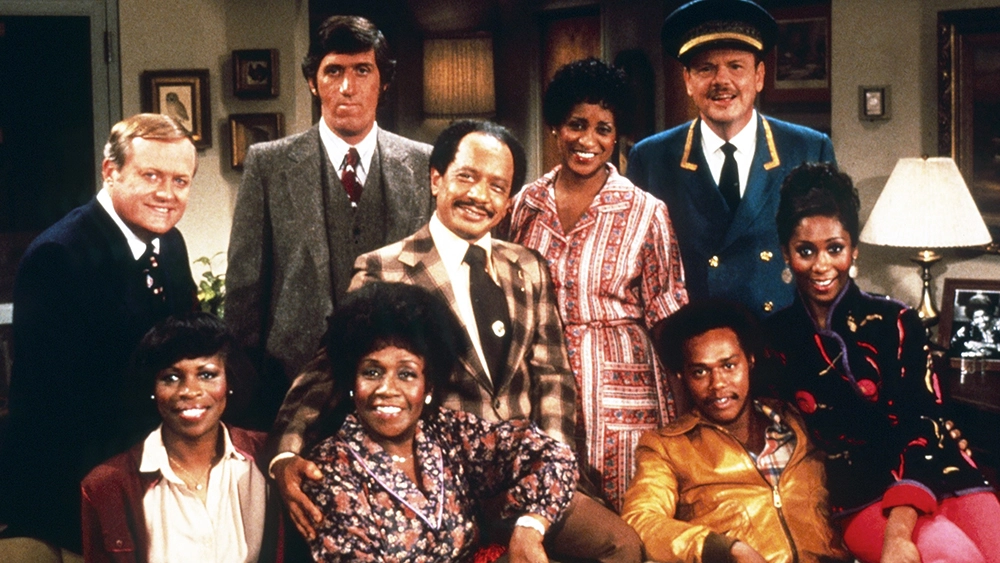 How The Jeffersons Came to Be
As you are probably well aware, The Jeffersons was a spin-off of the hugely successful TV series, All in the Family (1971-1979). As Norman Lear described it in his 2015 memoir, Even This I Get to Experience, he and the other All in the Family producers recognized pretty early on that the actors playing the Jeffersons deserved their own show and that it was just a matter of time before they'd figure out a way to spin them off into their own series.
Of course, that's exactly what happened, but it's interesting just how it did happen. The premise of The Jeffersons exists because of the Black Panthers, a civil rights group and political organization that existed from 1966 to 1982.
As Lear explained it, three members of the Black Panthers came into his office one day with a beef that another Lear sitcom, Good Times, they felt, was "garbage." Their words, Lear wrote, went along the lines that the "show's nothing but a white man's version of a black family."
They weren't a fan of J.J., and they took offense that the series was about a poor black family when, as they put it, they knew plenty of black families who were affluent.
Hours later, Lear talked to Al Burton, an associate, about the visit and Burton's eyes lit up. And suddenly they had the idea for The Jeffersons. George and Louise were going to be moving on up.
A Quick Aside on Spin-Offs
The Jeffersons was by the most successful spin-off from All in the Family, and as a TV archaeologist, I think it's kind of fascinating to look at the shows that were birthed by the success of that series.
All in the Family is responsible for:
Maude (1972-1978). Bea Arthur played a cousin of Maude, and we saw her in two episodes of All in the Family before she got her own spin-off.
Good Times (1974-1979). Good Times was a spin-off of Maude. Florida Evans (Esther Rolle) left the series to have her own show.
The Jeffersons (1975-1985). The Bunkers' next door neighbors get to move on up to a more swanky way of living.
Archie Bunker's Place (1979-1983). This was a continuation of All in the Family, focusing on Archie Bunker's life at the bar. Jean Stapleton as Edith was still on the series, but only for five episodes. She asked to be written off the show, and so her character died.
Checking In (1981). This was a short-lived spin-off (just four episodes aired) of The Jeffersons, starring Marla Gibbs, who played the maid, Florence Johnston. It should have worked. Gibbs was more than capable of starring in her own show, as audiences eventually saw when she was on the sitcom 227 (1985-1990). Fortunately for The Jeffersons, Gibbs quickly returned to the series after Checking In checked out.
Gloria (1982-1983). This starred Gloria (Sally Struthers) after a divorce (!) with Mike Stivic. She landed a job as a veterinarian's assistant. As my memory goes, it was a pretty charming show, but when Archie Bunker's Place ended, CBS decided to cancel Gloria.
704 Hauser (1994). A sequel to All in the Family, about a Black family living in the Bunkers' old home. As I recall, it was a good show with an excellent cast (i.e., Good Times' John Amos and future ER star Maura Tierney). Bewildering that it didn't last longer than five episodes (six were filmed; five aired).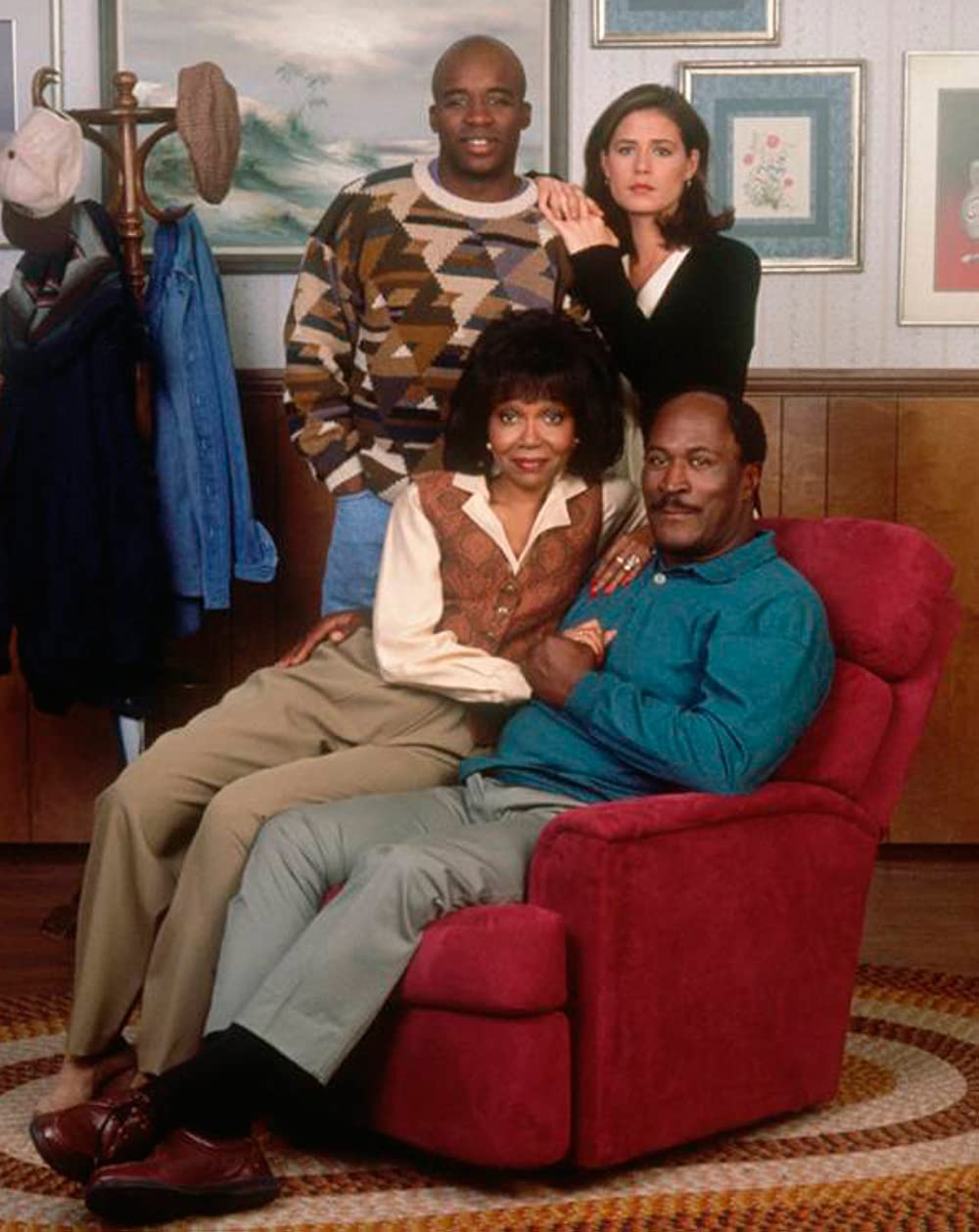 OK, So About The Jeffersons' Theme Song
So The Jeffersons, it was decided, would be a new sitcom, and naturally, it needed a TV theme song. And Norman Lear didn't have to look far for his songwriter or singer.
Ja'Net DuBois was one of the stars on Lear's sitcom, Good Times, playing neighbor Willona Woods, and according to an interview she did with Jet magazine, she had mentioned to her boss that she was hoping to flex some of her talents beyond acting, which included singing and song writing. Lear suggested that DuBois try writing the theme song.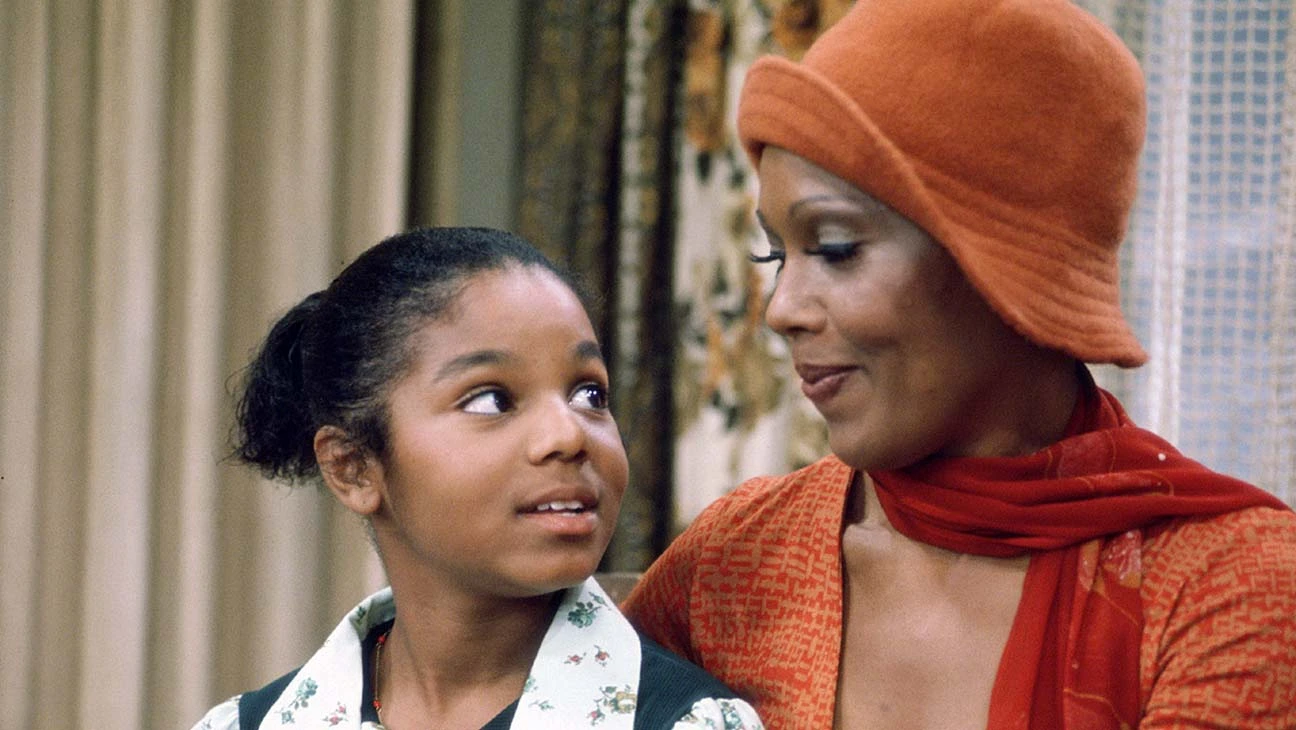 As DuBois told Jet magazine in 1992, her mother helped inspire her to come up with the lyrics. Because after Good Times became a hit, DuBois experienced her own version of "Movin' On Up."
DuBois told Jet: "I moved my house family. I bought her a house, bought her a mink coat. I did everything, retired her. I did everything I ever promised her." The conversation DuBois had with her mother provided her with the direction and theme of the song.
According to various accounts, DuBois either came back to Lear with the lyrics the next morning or following week. Either way, Lear must have liked her work.
Somewhere in there, however, Jeff Barry was brought on board as a co-writer. Barry had a few blockbusters in his past, including having written "Chapel of Love," "Then He Kissed Me" and "Be My Baby," among many others. If you're a fan of the Christmas classic, "Christmas (Baby Please Come Home," that, too, was Jeff Barry.
And DuBois sang the theme song, with a 35-member gospel choir as her backups.
About Some of the Musicians Who Worked on The Jeffersons Theme Song
There are probably plenty of people who contributed to The Jeffersons theme song that are unknown to The TV Professor (but, hey, if you're out there, I'd be happy to hear from you), but here are some standouts:
Ja'Net DuBois
As we've mentioned, but let's talk a little more about her. Ja'Net DuBois grew up in Amityville, New York, on Long Island. Her family was poor, according to newspaper accounts and from what DuBois said in interviews. According to one newspaper account, she married a plumbing and heating contractor and began modeling and teaching drama at Hunter College, a public university in New York City. She started acting in the early 1960s and at one point, appeared in the Broadway musical, Golden Boy, playing the sister of Sammy Davis Jr.'s character (boy, that must have been some musical to see). Her first TV role was a two-year stint starting in 1970 on the soap opera, Love of Life (1951-1980). DuBois appeared on a lot of TV shows and in movies after Good Times, but Good Times (and "Movin' On Up") was arguably the pinnacle of her success, certainly two worthy contributions to TV history. DuBois passed away in 2020 possibly at the age of 88 or 74 (nobody seems to know her actual birth year).
Jeff Barry
It would take forever to discuss his musical credits. Suffice it to say, he kept cranking out hits and may still be a working musician. His last big thing, according to IMBD.com, was producing songs in 2019 and 2020 for the Nickelodeon series, Lego City Adventures. At the time of this writing, he is 85. Oh, and by the way: shortly after The Jeffersons, Barry wrote another one of the all-time best TV theme songs – for One Day at a Time. As for his work on "Movin' On Up," Barry once said in an interview: "I came up with the hook and the concept. Ja'Net gave me lots of stuff to work with, certainly in the bridge of the song. And most importantly, she sang it. Just the way she sang it was perfect."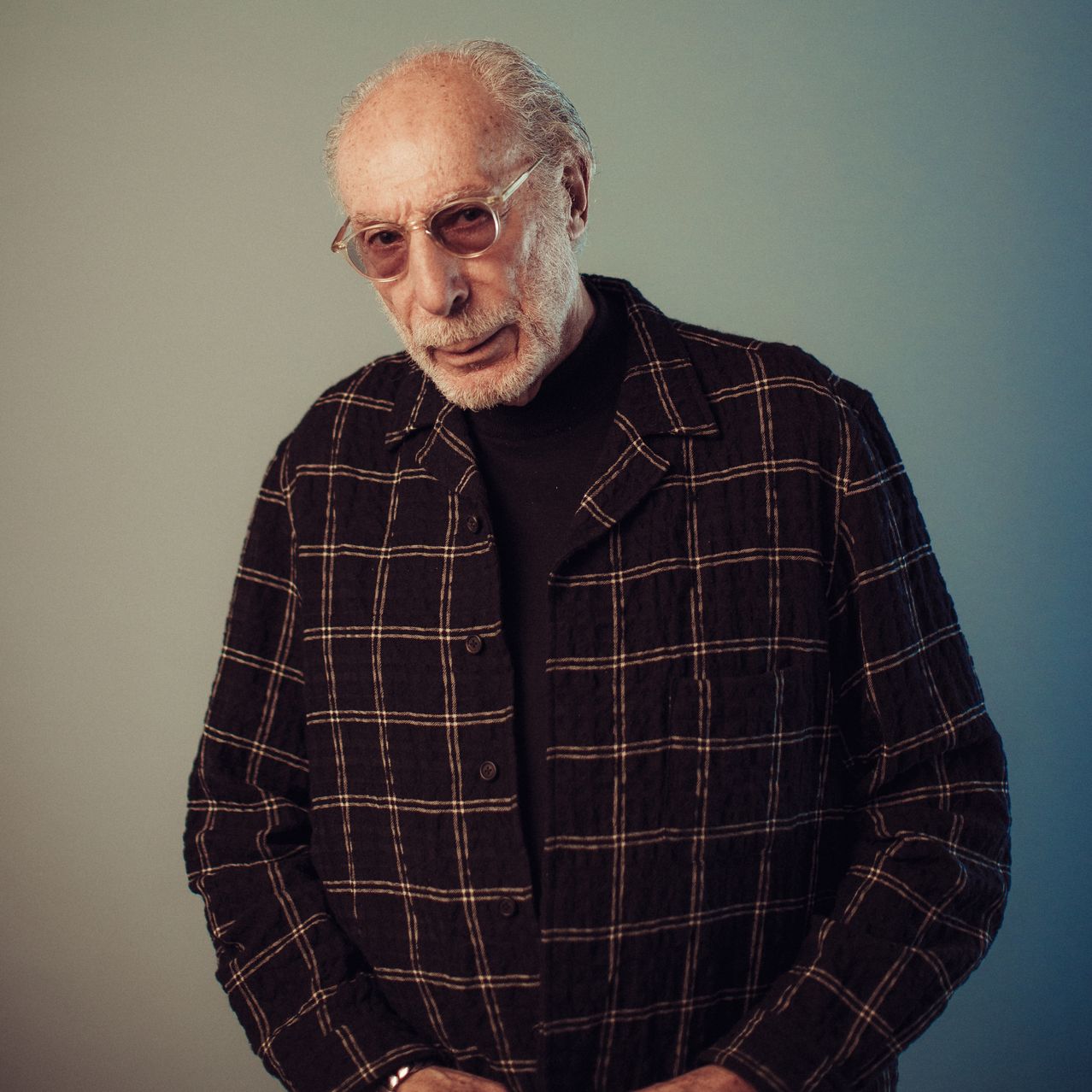 Oren Waters
If you recall a male voice singing alongside DuBois, that would be Waters. Waters is a singer best known for his work with his group, The Waters, which consists of Oren and his siblings, Maxine, Julia and Luther. They still may be performing, judging from their website. The Waters is primarily known as a backup singing group, and what a group. They've worked with everyone from Adele to Guns N' Roses and a gazillion other big names: Barbra Streisand, Whitney Houston, Paul McCartney, Ringo Starr, Michael Jackson and the list goes on and on. From a TV perspective, it should also be noted that Oren and Luther sang the vocals on "Keep Your Eye on the Sparrow," the TV theme song for Baretta.
Clydie King
In a 2020 interview, Oren credited Ms. King, who died in 2019, for suggesting he do the duet with DuBois. It isn't quite clear to The TV Professor if Ms. King merely steered Oren Waters to harmonize with DuBois, or if she was actually singing with everyone else on The Jeffersons, but it would make sense. She was in demand as a backup vocalist in the mid-1970s and throughout her career worked with, among others, B.B. King, Joe Cocker, Steely Dan and Bob Dylan.
As Oren Waters said in the interview, "Back in the day, you didn't know The Jeffersons were going to be [emphasizes] The Jeffersons. Clydie King, God rest her soul, said they needed a duet with Ja'Net DuBois. I was just there. She said, 'Oren, you sing it.' I sang it and look what it turned into. At that time, it was low-budget. We were just in a little studio somewhere. Nobody knew what it was going to be. It just turned out to be a mega-hit. At one time, it was the longest-running sitcom in the history of television."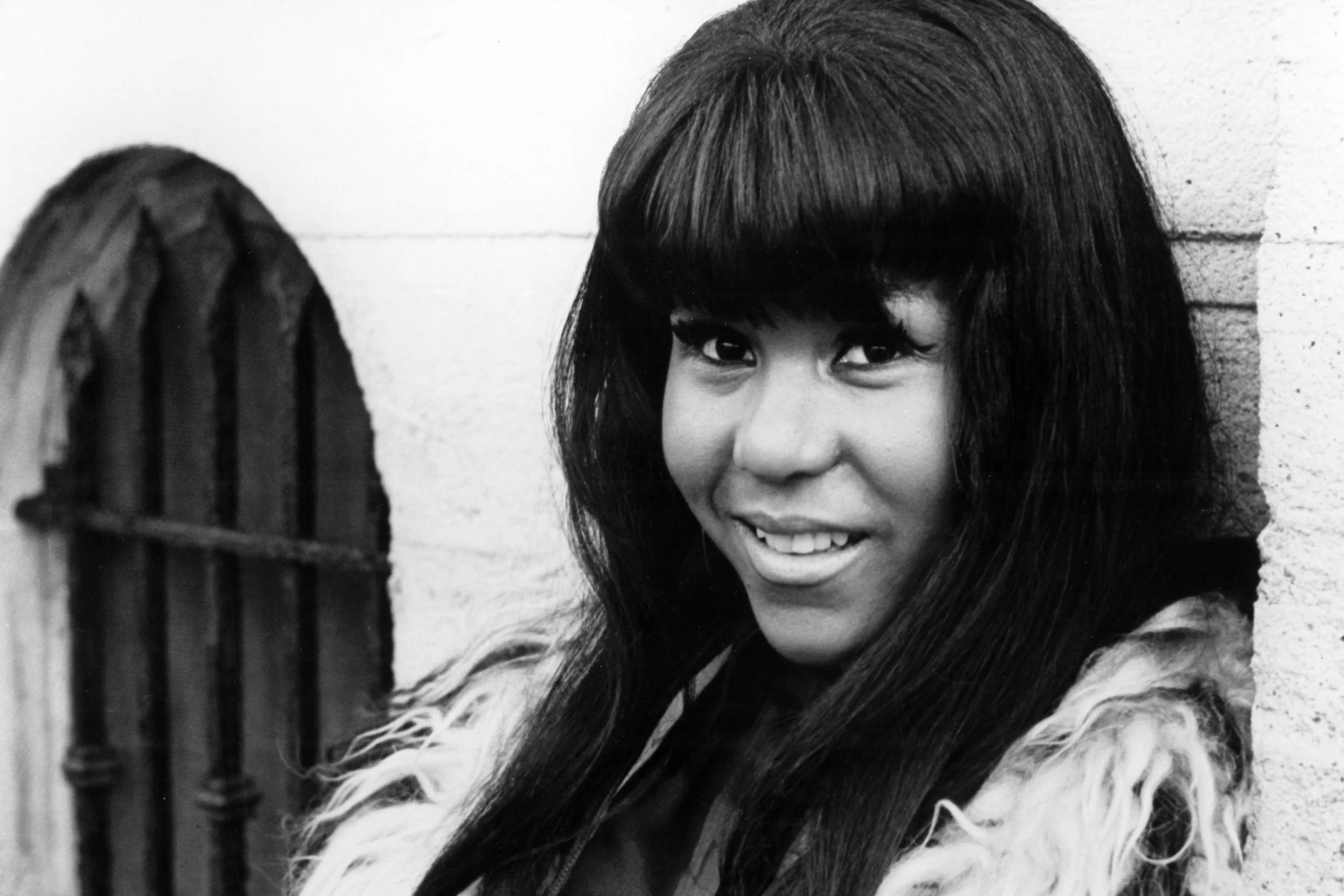 What are the Lyrics for The Jeffersons?
Here are the lyrics, and then after you read the whole thing, as usual with The TV Professor, we will pick them apart and try to analyze them to death. If you somehow need a refresh of what the song sounded like, you can find it on this YouTube link and probably a million others.
Well, we're movin' on up (movin' on up)
To the east side (movin' on up)
To a deluxe apartment in the sky.
Movin' on up (movin' on up)
To the east side (movin' on up)
We finally got a piece of the pie.
Fish don't fry in the kitchen;
Beans don't burn on the grill.
Took a whole lotta tryin'
Just to get up that hill.
Now we're up in the big leagues
Gettin' our turn at bat.
As long as we live, it's you and me baby
There ain't nothin wrong with that.
Well, we're movin' on up (movin' on up)
To the east side (movin' on up)
To a deluxe apartment in the sky.
Movin' on up (movin' on up)
To the east side (movin' on up)
We finally got a piece of the pie.
Analyzing the Lyrics of "The Jeffersons" TV Theme Song, "Movin' On Up"
And now… let's discuss what it all means.
Well, we're movin' on up (movin' on up)
To the east side (movin' on up)
To a deluxe apartment in the sky.
The East side of New York City was well established as the part of the city where the rich lived. By 1974, when the series debuted, some of the families that had lived on the Upper East Side included the Rockefellers, the Roosevelts and the Kennedys.
As for a deluxe apartment in the sky, penthouses had been considered a haven for the rich since the 1920s. Before that period, nobody wanted to live up on the top of a building. You had all those stairs to climb – no, your servants lived up there.
But electric elevators, by the 1920s, were very effective and safe, and as apartment owners realized the views could be marked to the rich, well, by the time the 1970s were here, the penthouse suite had long been a status symbol. George and Louise didn't live on the top floor—in fact, their floor was somewhere below their friends Helen and Tom Willis. But they were high above the rest of the city.
George and Louise lived at 185 E. 85th Street, between Lexington and Third Avenues. Their building – at least the one we see in the opening credits – was built in 1967.
Movin' on up (movin' on up)
To the east side (movin' on up)
We finally got a piece of the pie.
This doesn't really need explaining. The pie chart was invented in 1801 by a businessman who was trying to illustrate how as a way of showing how much land the Turkish empire possessed, and it morphed into a visual tool, often to illustrate a company's budget or assets. And George and Louise, after years of scraping, yes, finally have a healthy slice of pie. Also, who doesn't like pie?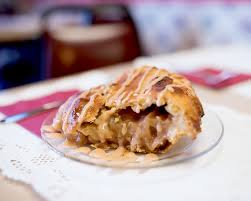 Fish don't fry in the kitchen;
Beans don't burn on the grill.
Now, this is a little harder to explain. Because fish fries just fine in the kitchen, and beans can burn on a grill, and what does this have to do with The Jeffersons?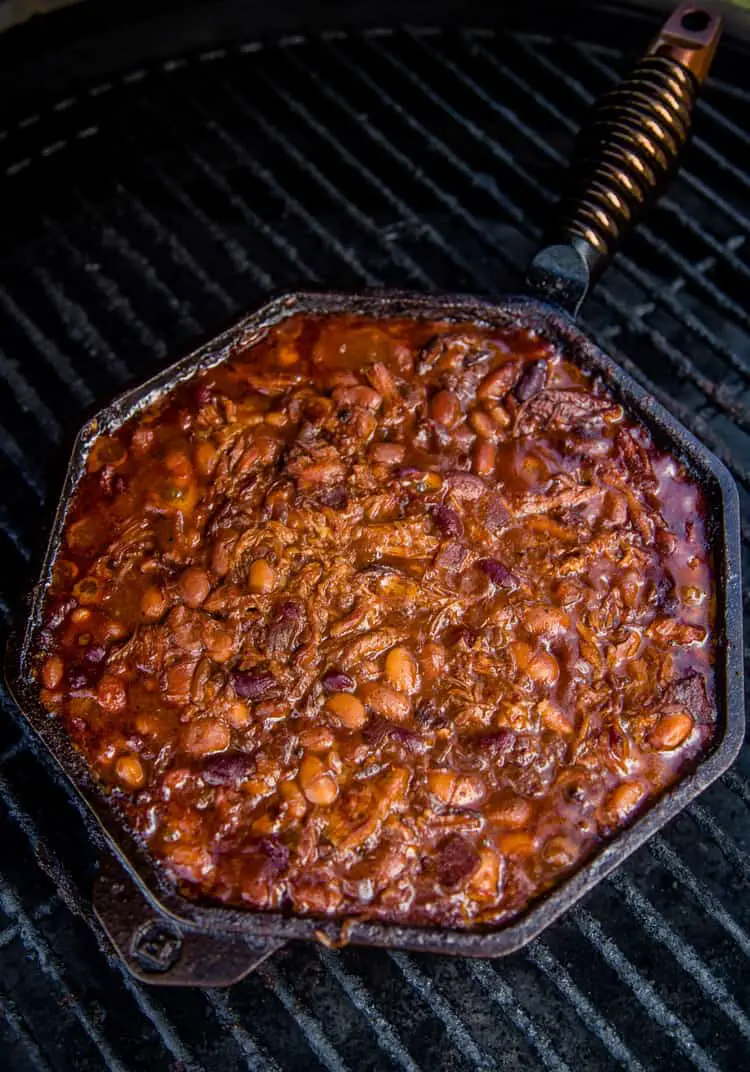 But according to various accounts I've found in my research, these lyrics illustrate that now that the Jeffersons are movin' on up in the world, they don't need to fry fish in the kitchen. They have the money to go out to a restaurant. And beans don't burn on the grill because, again, they can hire somebody to their grilling for them. Or go to a restaurant.
Yeah, it's a little weird, but the lyrics sure sound great when Ja'Net DuBois, Oren Waters and an army of gospel singers sing it.
Took a whole lotta tryin'
Just to get up that hill.
According to Wikipedia, George Jefferson was born in 1929, but Louise doesn't have a birthdate, and their son Lionel was born in 1953. So in 1975 when The Jeffersons came on the scene, you can imagine all of the prejudice that had been hurled at George and Louise throughout their lives and all of the challenges they encountered. Took a whole lot of trying, indeed.
Before going into the dry cleaning business, George was a janitor, and Louise was a housekeeper, and they would have encountered plenty of people like Archie Bunker, and a lot of people far worse than Archie Bunker. As bad as Archie was, he was redeemable – and by the end of All in the Family and its sequel Archie Bunker's Place, he had changed a lot, for the better.
Incidentally, it's always blown my mind that Sherman Hemsley, who played George, was born in 1938 and only 37 years old when The Jeffersons began. Isabel Sanford, who played Louise, was born in 1917 (!) – she was 58 when the series started. So Hemsley was playing somebody approximately 10 years older, and Sanford was playing somebody who was probably about 10 to 15 years younger.
Now we're up in the big leagues
Gettin' our turn at bat.
As long as we live, it's you and me baby
There ain't nothin wrong with that.
This stanza pretty much explains the plot – the Jeffersons are finally leaving poverty and the middle class behind to living the good life. These lyrics also subtly remind the viewers that at the heart of The Jeffersons is, really, a love story. It's George and Louise, against the world, and there ain't nothin' wrong with that.
Well, we're movin' on up (movin' on up)
To the east side (movin' on up)
To a deluxe apartment in the sky.
Movin' on up (movin' on up)
To the east side (movin' on up)
We finally got a piece of the pie.
And this part of the song is simply a reminder that this show isn't just a love story but a celebration. After all these years of trying, the Jeffersons are finally achieving their dreams.
A Few More Words About "The Jeffersons"
The Jeffersons were also a dream come true for the cast – it was a big break for all of the actors, though Sherman Hemsley, Isabel Sanford and Mike Evans had already achieved TV immortality simply from their recurring roles on All in the Family. Here's a quick bio on what the cast was doing before The Jeffersons:
Sherman Hemsley
In 1975, Hemsley told the newspaper Newsday that he first discovered acting in grade school. "I played 'Fire' in a fire prevention week play. I was a star! Ever since, I wanted to do that. It's so relaxing. It's satisfying. I feel enlightened."
(It's also an excellent example of how a teacher, just by coming up with something like a fire prevention week play, can change the entire trajectory of a kid's life.)
Hemsley told Newsday that as a kid, he acted out church meetings on Philadelphia street corners and in high school, joined a gang.
"In high school, it was best to be part of a gang -- that had to be the thing to survive," said Hemsley, who ultimately dropped out of high school after the tenth grade and enlisted in the Air Force. Somewhere around that time, Hemsley saw the movie Carmen Jones (in 1955) and he said the film had a big impact on him.
But it took awhile before Hemsley became anything close to a Hollywood celebrity or working actor. He went into the military after high school.
"When I went into the service, I had a chance to think for myself, and I decided to go into [acting] fully, to go for broke," Hemsley told Newsday.
But once he left the military, instead, Hemsley became a postal clerk for five years – and was generally content. But in the evenings, he attended the Philadelphia Academy of Dramatic Arts, and when he was able to, acted in local plays and a local TV series. He was encouraged to move to New York, and he did – but not before securing a transfer with the postal service to a New York office, where he did postal delivery during the day and acting at night. After about a year of that, he quit to work as a full-time actor, on Broadway, and we all know how that turned out.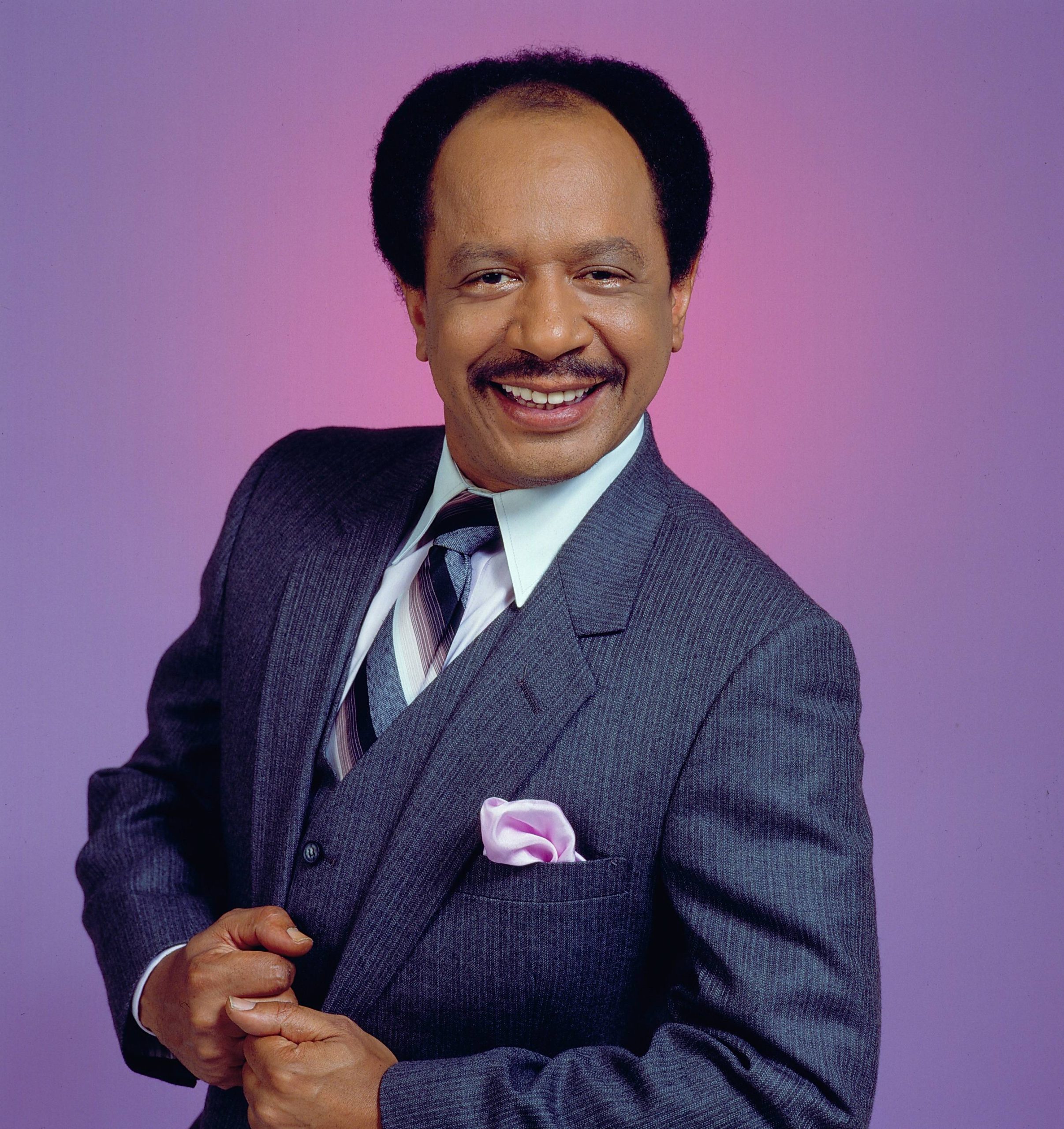 Isabel Sanford
Isabel Sanford was born Eloise Gwendolyn Sanford in Harlem, and had one of the saddest childhoods I've ever heard of. She was the youngest of seven kids -- and the only one to reach adulthood. Her mother didn't want her daughter to become an actress, but perhaps, realizing that life could be terribly short, Sanford went into acting, anyway. That was in the mid-1930s. Sanford paid her acting dues and then some, reaching Broadway in 1965 and landing her first feature film role in the 1967 film, Guess Who's Coming to Dinner. When she landed the role of Mrs. Louise Jefferson in 1971, Sanford was 54, and her fame and career was, in a sense, just getting started.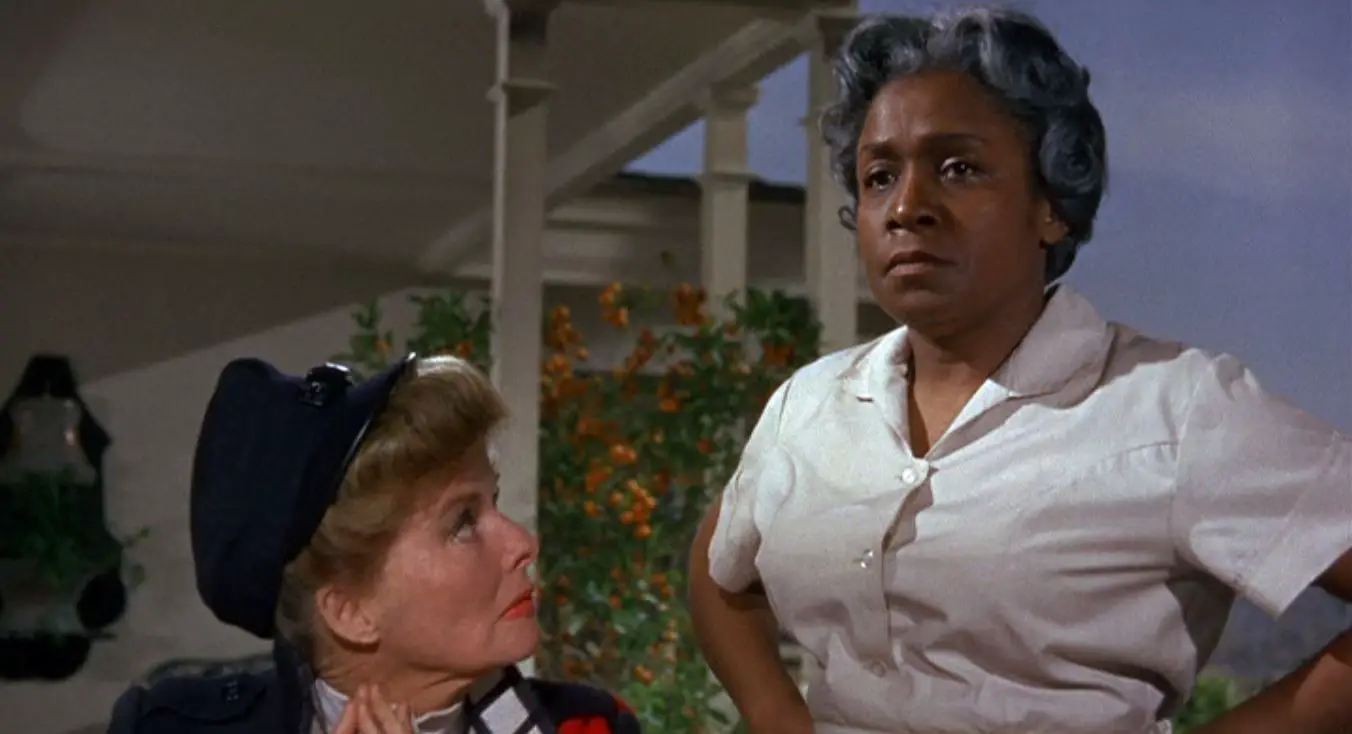 Mike Evans
Michael Jonas Evans, who played Lionel Jefferson, was born in 1949 in Salisbury, North Carolina. His dad was a dentist, and his mom was a schoolteacher. The Evans family moved to Los Angeles when he was a kid, a decision that indirectly led to his acting career. Evans was a college kid majoring in drama when he was discovered by All in the Family producer and director John Rich.
Rich knew talent when he saw it, and so did Norman Lear. Evans helped to create Good Times and wrote for the show. His acting career somewhat stalled after The Jeffersons, though he continued to perform -- and also invested in real estate -- and died way too young, at the age of 57, in 2006, of throat cancer.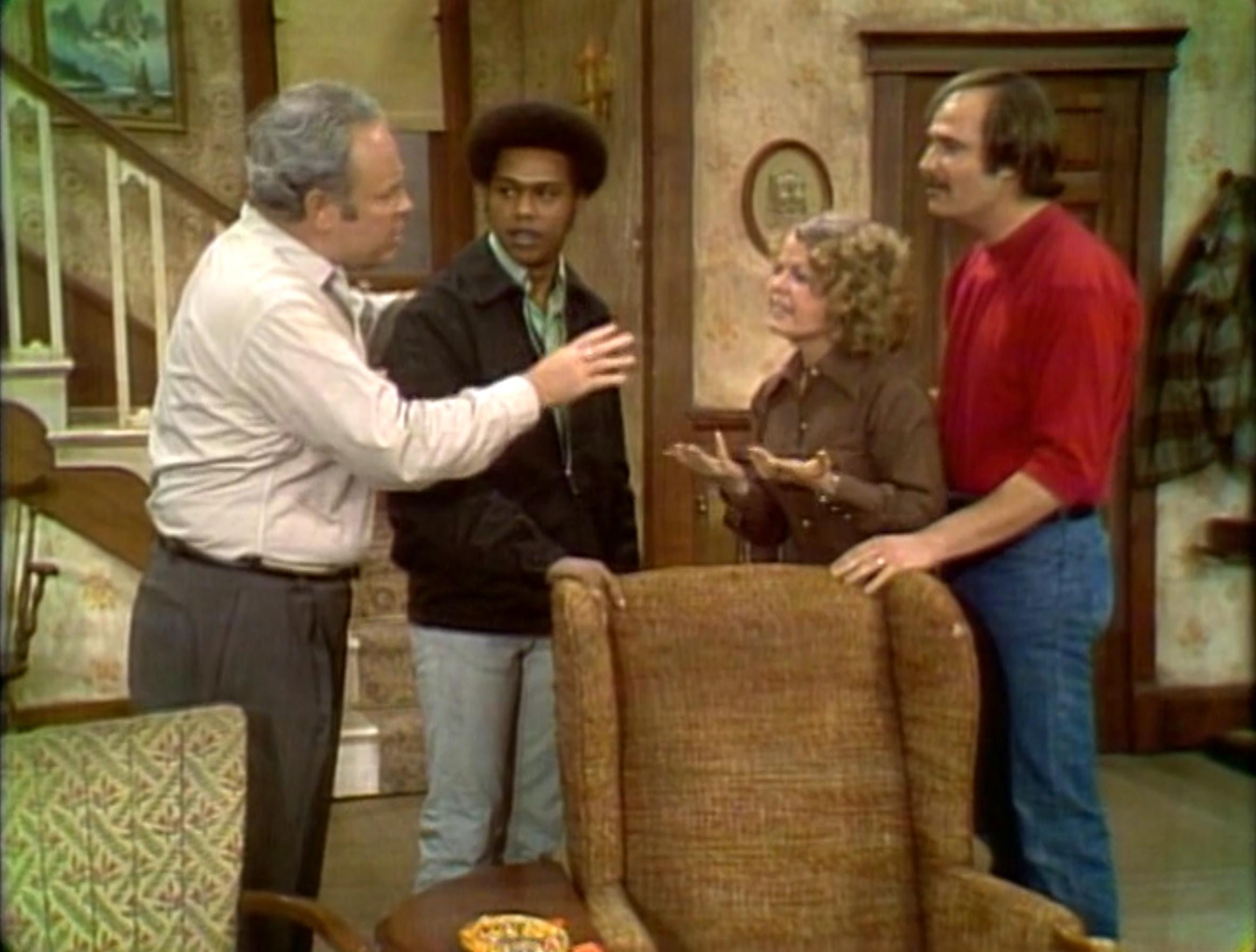 Roxie Roker
Roxie Roker played Helen Willis and was born in 1929. Roker graduated from Howard University, where she majored in dramatic arts, and then she studied Shakespearean and Elizabethean drama at the Shakespeare Institute in Stratford-on-Avon, England.
But Roker was practical and by 1960, if not earlier, had landed a full-time office job at the TV network NBC – while acting on the side.
She was thriving in both positions. In 1962, Edward Stanley, NBC Director of Public Affairs was quoted in a syndicated news item that ran around the country, and he was quoted saying of Roker, "I live in constant fear that I shall lose a superb secretary. I think she only works with me so she can afford to play in off-Broadway productions."
He wasn't wrong, and as the news item mentioned, she had recently given her 250th performance in the featured role of the Queen in The Blacks, a drama running at St. Mark's Playhouse in New York City. But Stanley was right that Roker was superb at her job and by 1967. She had a job at WNEW-TV, hosting a community oriented program. But after a year, Roxie decided she needed to commit to acting full-time, and she quit her day job and worked full-time in the theater acting. She was hired in 1975 to co-star in The Jeffersons as one half of TV's first interracial couple.
"I knew the plot generally from the trade paper's description," Roker told The Washington Post in 1976."I was told they wanted a tall-taller than George Jefferson--because I'm supposed to look down on him--elegant East Side lady."
It was the one role in which Roxie perhaps didn't have to stretch too far as an actress. She had was in an interracial marriage and had been since 1962 – although she and her husband would divorce in 1985. And, yes, Roker's son is rock musician Lenny Kravitz, she is the paternal grandmother of actress Zoë Kravitz and she is a cousin of Al Roker. But Roker, who died in 1995 at the age of 66, charted her own path in her acting career and as simply being a genuinely good person. In The Jeffersons, Helen Willis did a lot of volunteer work with Louise at The Help Center, but in real life, Roker was an active and involved board member of the Interagency Council on Child Abuse and Neglect.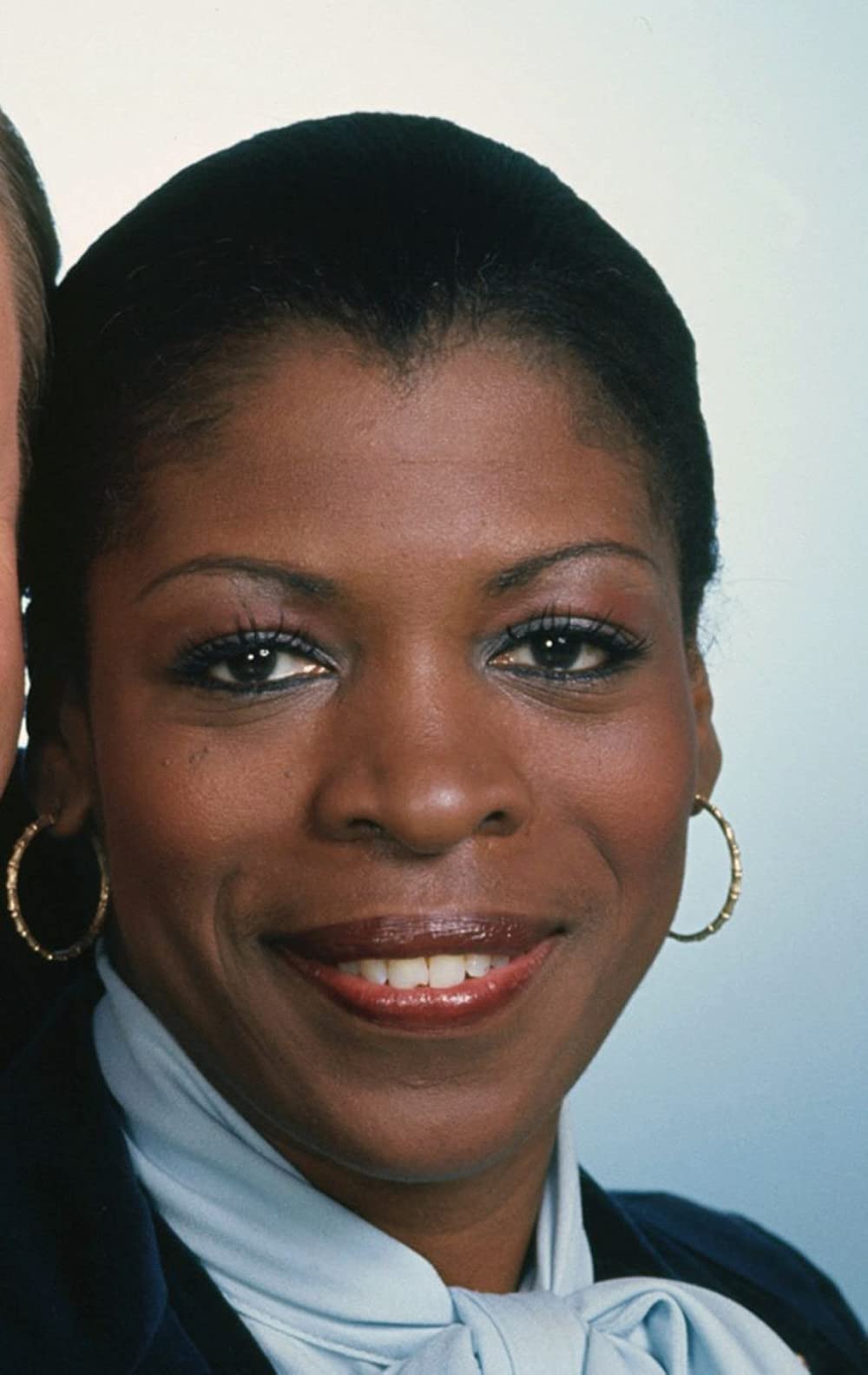 Franklin Cover
Before The Jeffersons, Franklin Cover, born in 1928, had spent most his adult life as a successful, but not at all famous, actor. He did a lot of theater, including Shakespeare, and starting in 1960, a fair amount of television, though not enough where he became extremely recognizable to TV audiences. He had a guest role on The Defenders in 1963, for instance, and played a police officer twice on The Jackie Gleason Show in 1967. That all changed in 1975, however, when he was picked to be on The Jeffersons.
"Norman Lear had seen me on Broadway," Cover told author Sean Campbell, who wrote the book, The Sitcoms of Norman Lear. "[He] called one night in 1974 and told me to get on a plane, and I went for a meeting. We talked, and I was cast that night. Of course, I had no idea it was a ten-year run."
After The Jeffersons, Cover continued to perform, often on TV and sometimes movies (Wall Street). His final appearance was in a 1999 episode of Will & Grace. Cover died in 2006.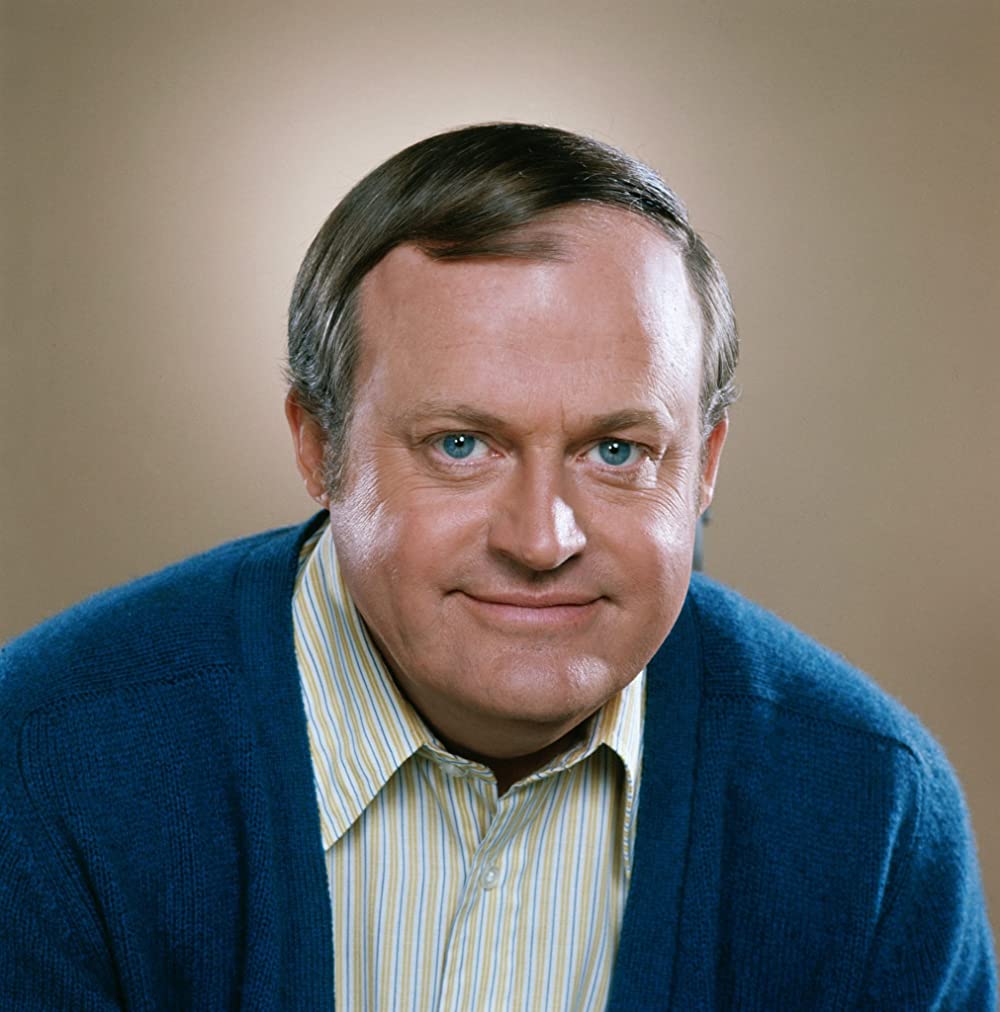 Marla Gibbs
Marla Gibbs, born Margaret Bradley, in Chicago, played Florence Johnston, the wisecracking maid on The Jeffersons. She was 44 years old when she landed the part. That she wound up on The Jeffersons seems to have been a combination of perseverance, a lot of talent and a little luck.
She was, after all, for years, living in Detroit and working not exactly glamorous jobs. She grew up wanting to be a singer but became a switchboard operator and then an information operator for a bus company. From there, she became a reservations agent for United Airlines.
Somewhere while working for United, Gibbs moved from Detroit to Los Angeles.
"My sister lived here, and she was begging me to come out here for the longest time," Gibbs recalled to The Hollywood Reporter in 2022. "I was running from my husband. I was done. He followed me out here six months later. And I gave him another shot, but it didn't change anything. So then there was a divorce."
Gibbs grew up wanting to be a singer, but once she was in Los Angeles, she started taking acting classes and auditioning for roles -- but kept her job as a reservations agent for United Airlines.
After Gibbs starting landing a few small parts in movies (while still working at United), she successfully auditioned for The Jeffersons.
"The part they wanted me to read for, Florence the maid, reminded me of my grandmother and my aunt in Chicago," Gibbs told The Hollywood Reporter. "So that's how I played her. And the casting director liked it. She took me right over to the producers, and they liked it. By the time I got home, I had the job."
But Gibbs wasn't sure if it would last, and so she hung onto her job at United, where she had been working for, for 11 years.
Gibbs would work on The Jeffersons during the day until 5:30 p.m., and then she would go to United Airlines, working a shift taking reservations for airline passengers until 11 p.m. After two years, she apparently figured that The Jeffersons had some staying power and felt confident leaving her airline job.
"It wasn't easy to give up not only that extra weekly salary but also unlimited air travel passes," Gibbs said in a 1985 interview," but by then my faith in my acting career had finally reached the point where I could take the plunge."
But part of the reason Gibbs dropped the United gig was that her role as Florence started to expand. When Zara Cully (the actress who played "Mother Jefferson") died, one of the main antagonists for the series was gone, and that opened up more room for Florence's character to evolve.
After The Jeffersons, Gibbs starred in the sitcom, 227 (1985-1990) and has been in demand ever since. At 91 and firmly entrenched in American treasure and icon territory, Gibbs is still working.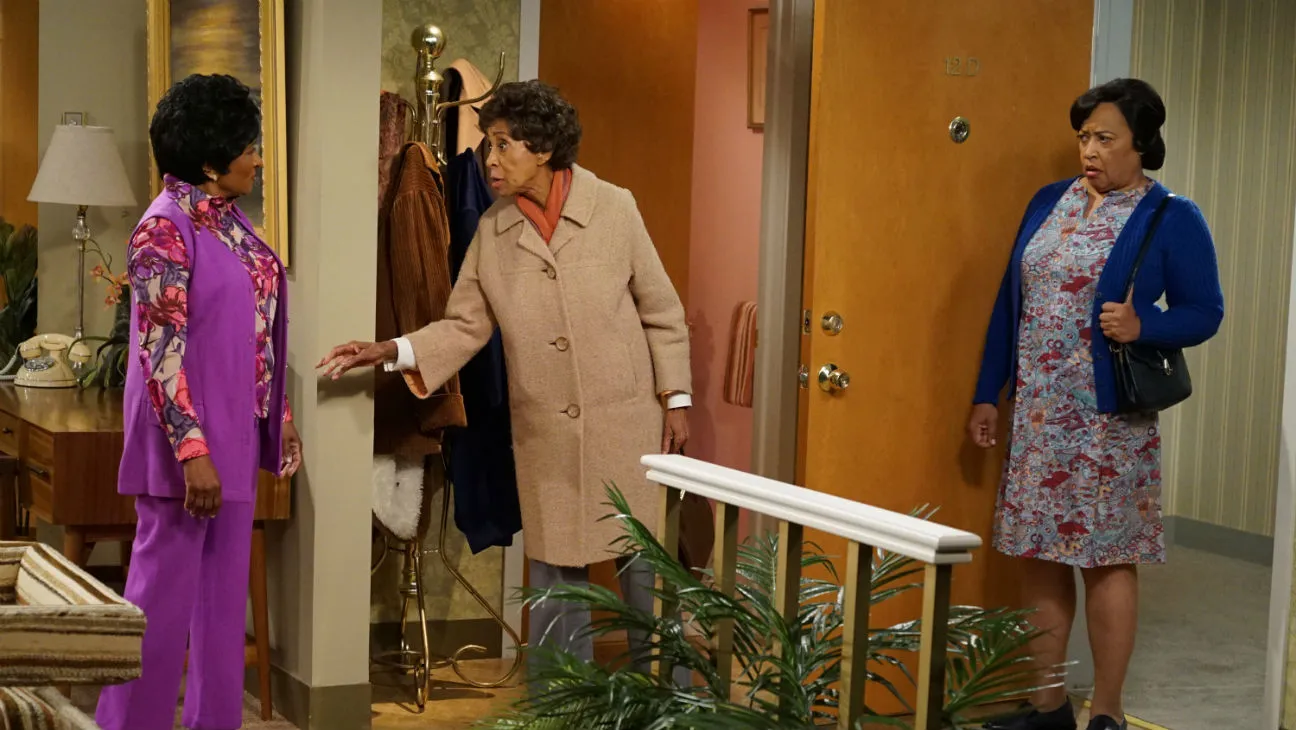 Zara Cully
Lots should and could be said about Zara Frances Cully, who played Olivia "Mother Jefferson" Jefferson on The Jeffersons. When Cully became a supporting character on The Jeffersons, she was 83.
Cully had been acting for most of her life. She graduated from the Worcester School of Speech and Music and, for 15 years, was a drama teacher at Edward Waters College, in Jacksonville, Florida, where she went by Zara Cully Brown (her husband was James M. Brown).
In December 1950, in Jacksonville, Cully was seriously injured in a car wreck -- according to a newspaper clipping I found, a clipping that offered almost no details. But Zara Cully clearly recovered and later in the decade, the Browns moved to Hollywood, where Zara found plenty of acting work.
Her husband died in 1968, and Zara Cully dropped the "Brown" from her stage name and kept working, landing movie roles and TV appearances on shows like Mod Squad and Night Gallery. In 1974, she won the role of "Mother Jefferson" and appeared in an All in the Family episode called "Lionel's Engagement." She was 82. The three actors who played Tom, Helen and Jenny Willis didn't appear in The Jeffersons.
Norman Lear evidently felt they weren't quite right for the series, but he kept Zara Cully. He knew he wasn't going to find anyone better to play George Jefferson's mother.
Cully died of cancer in 1978. The Jeffersons went on without her, but she was certainly missed.
Berlinda Tolbert
She played Jenny Willis Jefferson, Tom and Helen's daughter and wife of Lionel Jefferson. Before The Jeffersons, Berlinda Tolbert spent several years acting in theater and performing in quite a few TV guest spots. She was on The Streets of San Francisco and Sanford and Son, for instance. She also had some rough periods, too, as actors do, where she received a $40-a-week paycheck doing market research. Landing a part in the movie Airport 1975 helped her career immeasurably, Tolbert would say later.
Airport 1975 led to a role on That's My Mama, which led to her 1974 appearance on The Streets of San Francisco, where one of her fellow actors was... Mike Evans, who was already playing Lionel Jefferson on All in the Family. Evans helped Tolbert get the audition for Jenny Willis, soon to be Jenny Willis Jefferson.
Tolbert continued to act regularly after The Jeffersons, in series like ER, CSI: Crime Scene Investigation, Sabrina the Teenage Witch and Six Feet Under.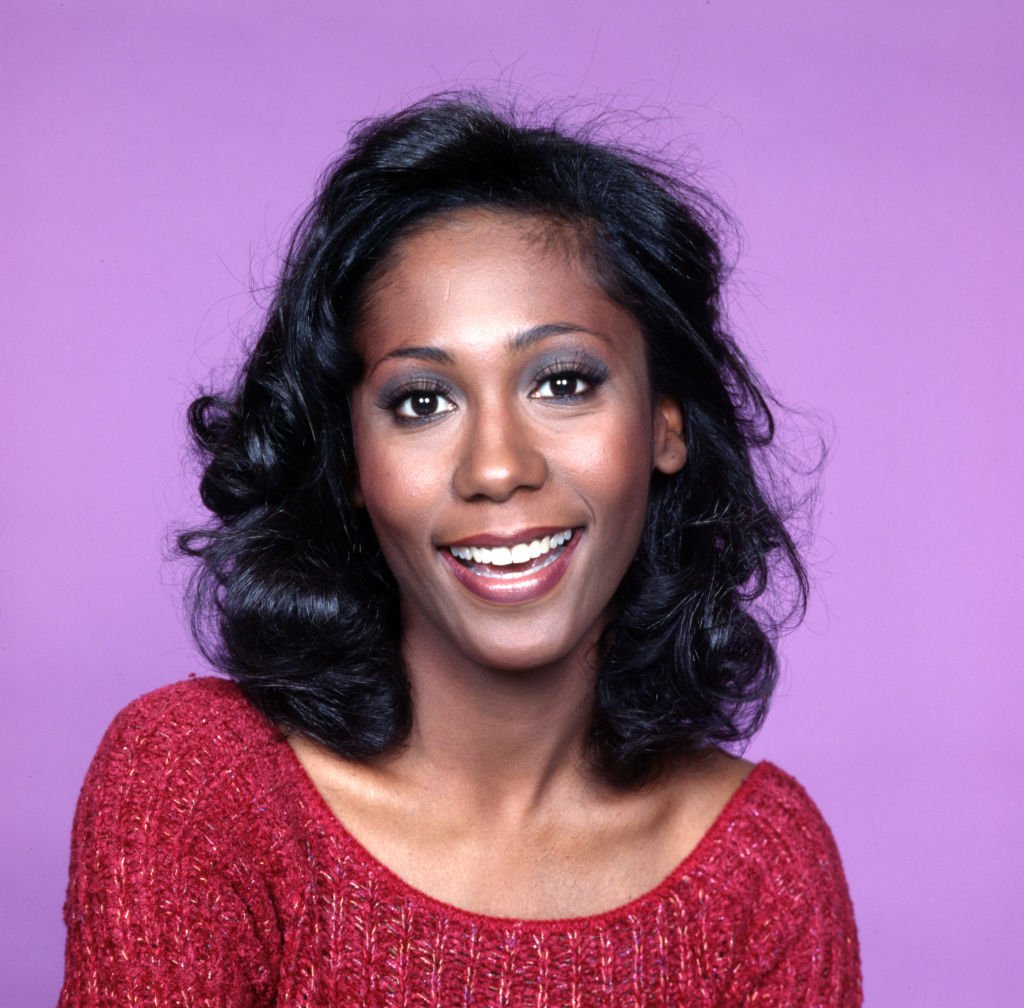 Damon Evans
At the age of 10, he joined and performed with the Children's Theater Association of America, and at age 13, he was singing at the prestigious Peabody Conservatory. Shortly after high school, he was in a Boston production of Hair. From there, he moved to New York and did theater there. He performed with the legendary actress Bette Davis, who told him, "One day you could be a fine actor," and that, he told a reporter, was just the confidence boost he needed.
Evans auditioned for J.J. on Good Times, and while he lost out, that clearly helped him nab the part of Lionel Jefferson, when Mike Evans (no relation) left the role for a few years to pursue other acting avenues.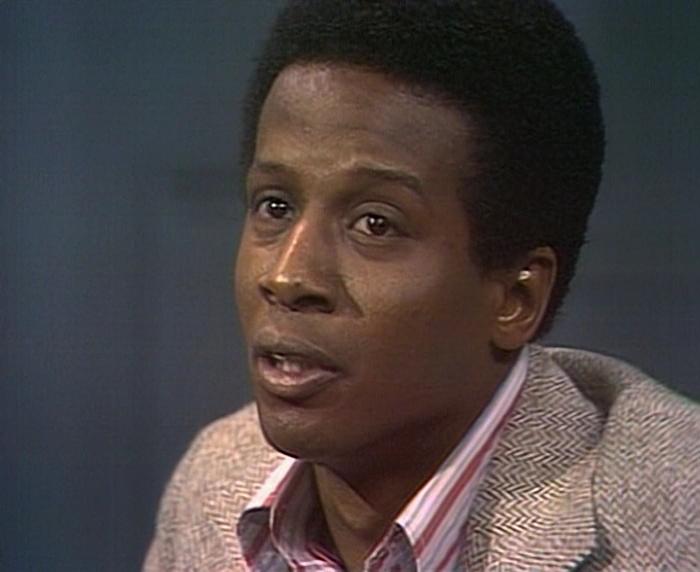 Paul Benedict
He played good ol' Mr. Bentley, the Jeffersons' British neighbor. Paul Benedict (1938-2008) was actually an American, born in Silver City, New Mexico. Benedict worked with Norman Lear on the movie Cold Turkey, and so that explains how he landed the part. That, and he was very talented, landing roles in a number of movies, TV and theater productions.
Incidentally, he was asked to speak at Zara Cully's funeral, according to one newspaper account of the time, and so it's nice to think of the cast of The Jeffersons all getting along.
That does seem to be the case, largely. For instance, Marla Gibbs told The Hollywood Reporter that Roxie Roker was her closest friend on the show.  "I loved Roxie," Gibbs said. "Every time she wanted to try something, she wanted me to do it with her. We took tennis lessons with this guy from Inglewood, and all we did was run for the ball. Then she joined this spa and took me there."
But back to Paul Benedict. He really could do it all. He had movie roles in films like Jeremiah Johnson, The Goodbye Girl and The Freshman. He appeared on A Different World, Seinfeld and The Drew Carey Show. And he appeared in 69 episodes of Sesame Street as "the Mad Painter."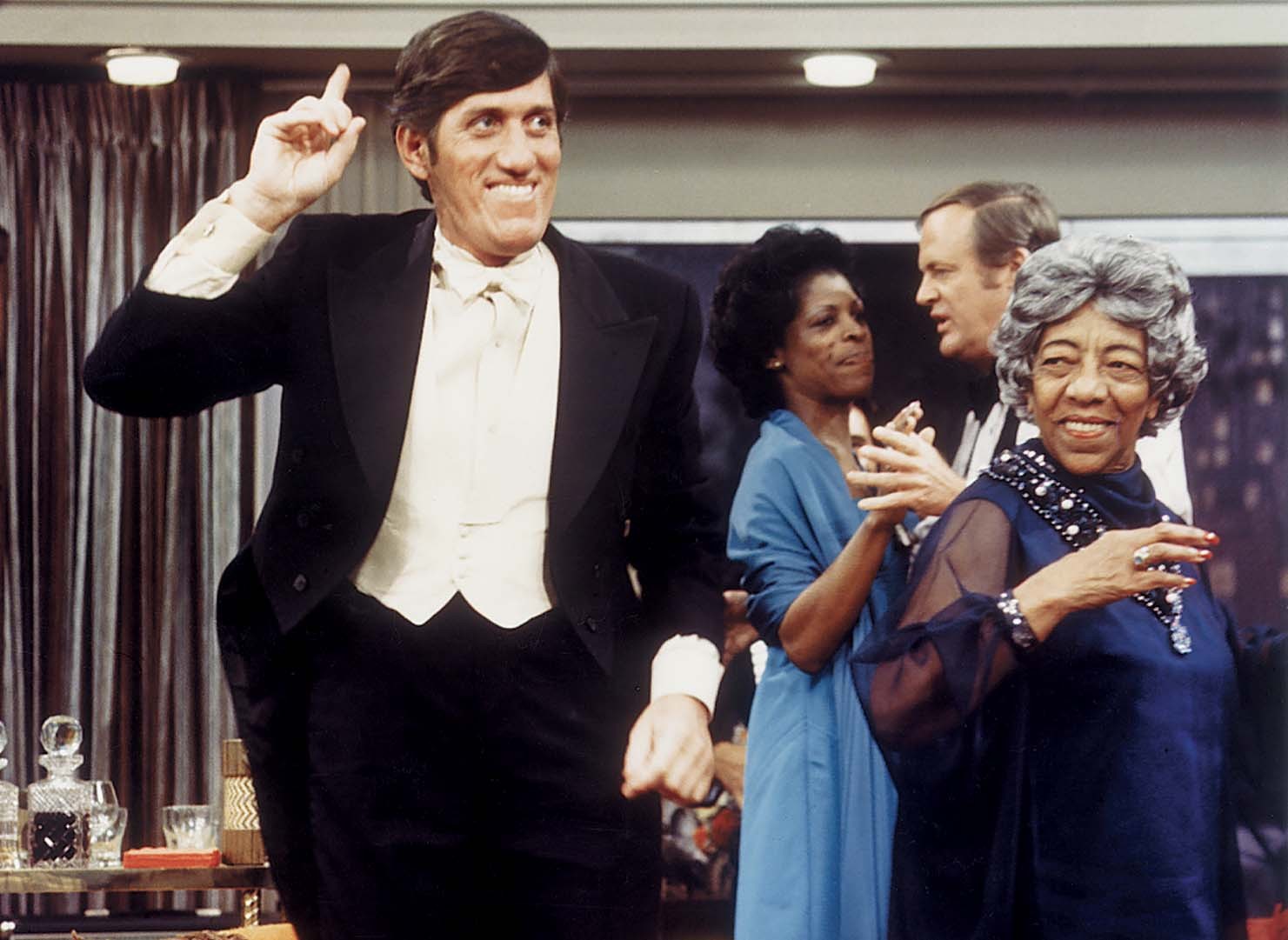 Edward "Ned" Wertimer
Ned Wertimer (1923-2013) played Ralph Hart, the doorman on The Jeffersons, forever asking George Jeffersons for a tip. Wertimer had been in numerous TV shows, in guest roles, before he landed the role of Ralph on The Jeffersons. He appeared as a detective on The Amos 'n Andy Show in 1951 and never really wanted for work, often doing TV and theater concurrently, including a stint in a Broadway tour of Bye, Bye Birdie (he played Mr. MacAfee, replacing Paul Lynde).
Like his co-star Roxie Roker, Wertimer, too, was in an interracial marriage. He was married to Dr. Skyne Uku, a professor of Black studies at Cal State in Long Beach. They met during the mid-1960s and were still married when Wertimer died in 2013.
All in all, Wertimer had over 100 TV credits in his lifetime, appearing on everything from Gunsmoke to The Mary Tyler Moore Show. But he'll forever be remembered as a working man, always hustling to make a buck.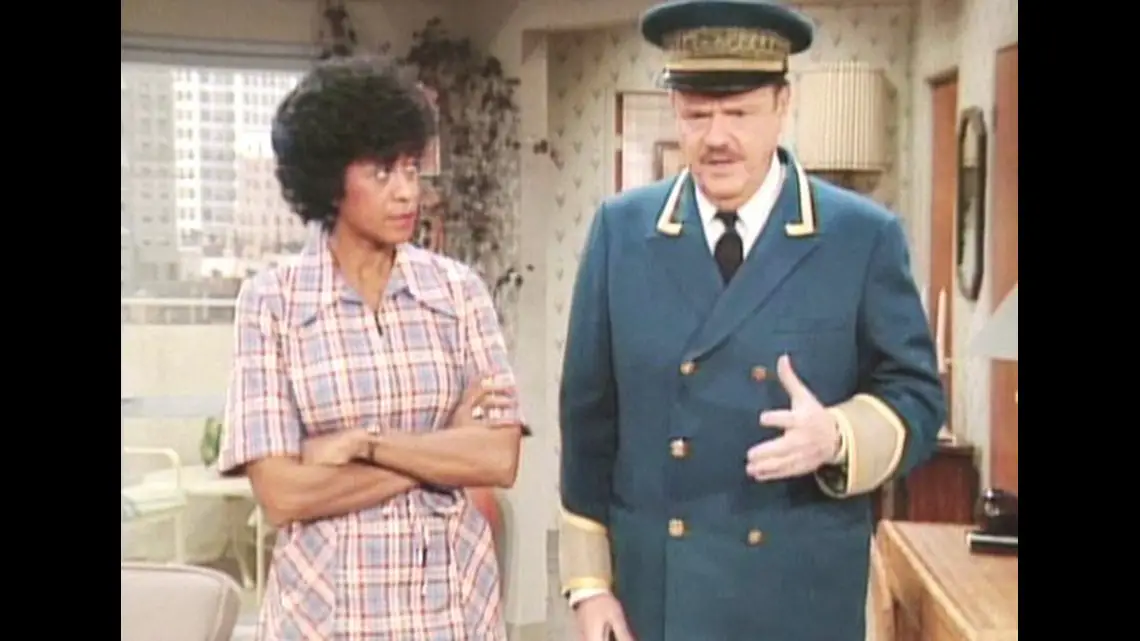 A Few More Words About "Movin' On Up."
"Movin' On Up" has definitely stuck around, long after The Jeffersons aired its final episode in 1985. There were 11 seasons crammed into those 10 years, and all in all, there are 253 episodes of The Jeffersons.
And while The Jeffersons is no longer around, the series -- and its theme song -- have never really went away.
DuBois performed "Movin' On Up" on The Arsenio Hall Show in 1992. TV ads, like Burger King (in 1999) and Apartments.com (in 2016) have used the song to promote their brands. "Movin' On Up" has made its imprint on other TV shows, too. For instance, in a 2010 episode of The Office when Darryl moves from working in the warehouse into the office, he hums a few bars of The Jeffersons theme song. In 2019, a live episode of The Jeffersons (with different actors) aired on ABC (despite The Jeffersons being a CBS show), and Jennifer Hudson sang "Movin' On Up."
And it's an easy prediction that at some point, "Movin' On Up" will show up in some other part of popular culture. "Movin' On Up," and The Jeffersons, isn't moving out from the American public's hearts and minds any time soon.
Where to watch The Jeffersons (at the time of this writing): There doesn't seem to be a place where you can watch the entire series, but Tubi TV has episodes from seasons three and four, and you can find the show on cable, like Antenna TV.
Articles similar to this Jeffersons and "Movin' On Up" article: The TV Professor has been tackling quite a few histories of TV theme songs, including All in the Family, Maude, Alice, Friends, The Love Boat, Laverne & Shirley and Three's Company.