The Laverne & Shirley theme song, "Making Our Dreams Come True," may not be considered high art  – but there's no denying that a lot of artists put in a lot of hard work into an opening that convinced scores of American households to tune into the show during the 1970s and 1980s.
After all, the Laverne & Shirley theme song isn't simply an 87-second-long earworm, or a promise of laughs to come over the next thirty minutes. The song actually doubles as anybody's own personal life coach. It's one of the most can-do, feel-good motivation TV theme songs the world has ever seen. A song like that doesn't just sprout up out of nowhere.
So like we tend to do at The TV Professor, where we analyze popular and obscure TV topics with the zeal of JFK conspiracy theorists studying the Zapruder film, I thought I'd take a look at how the Laverne & Shirley theme song came about.
Today's "TV Lesson" Breakdown: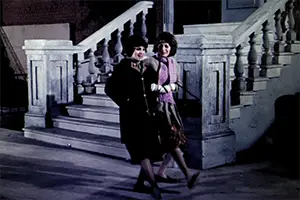 Let's start with the show itself
Laverne & Shirley exists for basically three reasons:
a random date early in series creator Garry Marshall's love life
Because of Garry Marshall's mom.
And because of Fred Silverman, then the president of the ABC network, who wanted a spin-off to Happy Days.
For those who aren't familiar with the name, Garry Marshall was the creator of Laverne & Shirley and also the older brother of one of its stars, Penny Marshall, who played Laverne. Cindy Williams co-starred as Shirley.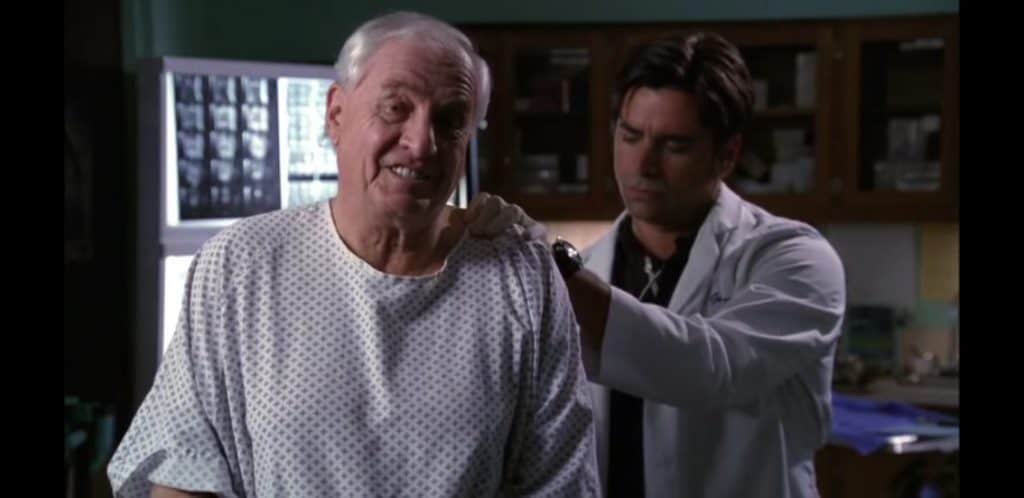 We'll start with the woman Garry went on a date with. In the late 1950s, probably 1958, according to Garry Marshall's memoir, fresh from serving in Korea, he was out on the town with an army buddy. They went out to a coffee shop with two girls they had just met. It was about 2 in the morning, and some woman they didn't know said something rude to Garry's date.
The date said, "Garry, would you hold my coat?" He did, and his date promptly beat up the other girl.
"'I had never seen two girls fistfight before, and it fascinated me," Marshall wrote in his book, My Happy Days in Hollywood: A Memoir. "The tough as nails quality of Laverne & Shirley was based on that single night fight in Brooklyn."
Years after that date, it's the 1970s, and Garry Marshall is a big Hollywood success, having created TV series like The Odd Couple and Happy Days. Marshall cast his younger sister, Penny, as Oscar Madison's secretary, Myrna Turner, but when The Odd Couple ended, she was out of work.
So that's when Garry and Penny's mom, Marjorie Irene Marshall, stepped in.
She urged her successful son to find some acting gig for Penny. Which Garry had already done, having penned an episode in which Laverne and Shirley had appeared as characters in Happy Days. But Garry had been nursing an idea about two blue-collar heroines for some time, and it occurred to him that Laverne and Shirley might be characters who could headline their own series.
And when Fred Silverman, thrilled with how well Happy Days was doing, asked Garry if he had any spin-off ideas, the doting son and good brother suggested a TV series about two female brewery workers.
That was all Silverman needed to hear. He said he loved the idea. You get the feeling that if Garry had said he was going to produce a TV series about a piece of moldy cheese rotting, he might have given it the green light, such was the star power back then of Garry Marshall (or at least Happy Days).
So if you're an avid Laverne & Shirley fan, you probably owe some gratitude to Fred Silverman, Garry's mother and an anonymous Brooklyn woman who thought nothing of clobbering somebody when insulted.
And how did Cindy Williams get cast as Shirley? According to Garry Marshall's book, she was a friend of Garry's, a close enough pal that he had adopted his family dog from her – and then named the dog Cindy. But he also thought she was talented, had the right look, and she was athletic and would be good at physical comedy. Of course, Cindy Williams was also a talented actress who had co-starred in dramas like American Graffiti and The Conversation. Still, networking… it pays to know people.
So about that theme song.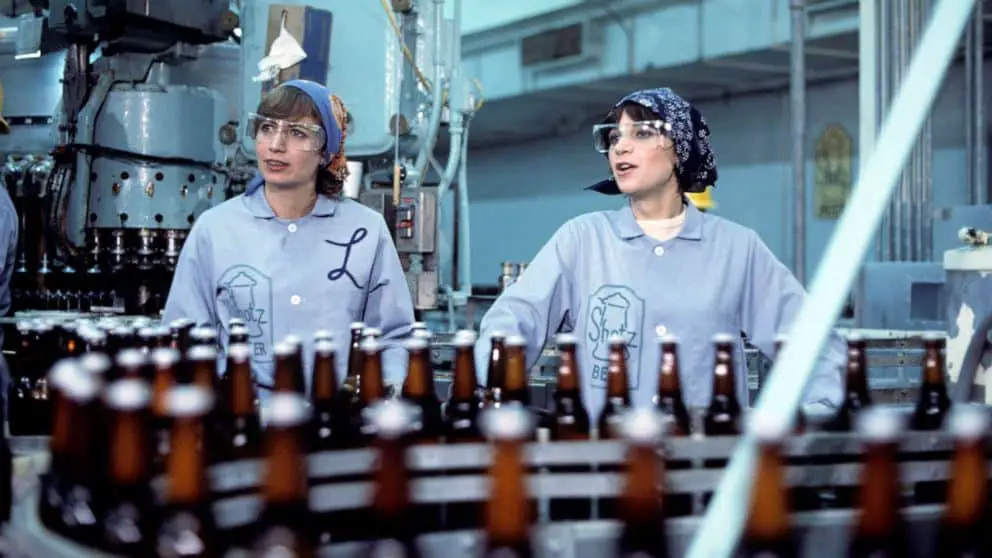 What's the Name of the Laverne & Shirley theme song?
Charles Fox, a composer, and Norman Gimbel, a lyricist, were hired to write the Laverne & Shirley theme song, which they dubbed, "Making Our Dreams Come True."
Garry Marshall's hiring of the duo to work on Laverne & Shirley made a lot of sense. Fox and Gimbel had already created the wildly popular and infectious theme song for Happy Days – as well as many popular songs. The two began working together in 1970, but before that, Gimbel had written the words to the memorable classic, "The Girl From Ipanema," among others. Fox, before partnering with Gimbel, was no slouch either, writing, for instance, some of the theme music for Skitch Henderson, the conductor of The Tonight Show orchestra in the 1950s and 1960s.
But together, Fox and Gimbel created TV theme song magic, writing the theme song for TV's Love, American Style. And do you like the 1972 song, "Killing Me Softly with His Song"? That was them (and lyricist Lori Lieberman).
They would go on, after Laverne & Shirley, to write the TV theme song for The Love Boat, and among other things, they wrote songs for the movies, too, like "Ready to Take a Chance Again," sung by Barry Manilow and in the 1978 movie Foul Play, starring Goldie Hawn and Chevy Chase.
Fox and Gimbel basically wrote the soundtrack of people's lives throughout the 1970s and 1980s.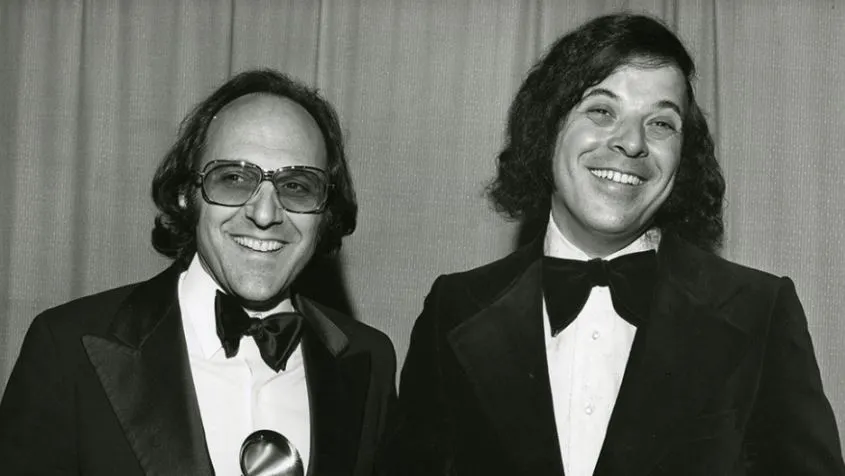 The Woman Who Sang the "Laverne & Shirley" theme song
Cyndi Grecco was a musician from Denver, Colorado, and had been living in Los Angeles for three years before she landed the job that would propel her into a permanent part of pop culture history. Grecco studied piano at the La Mount School of Music at the University of Denver.
"I got into singing quite by accident," she told a reporter in 1978. "My primary interest was the piano." She told the reporter that the married musicians Marilyn McCoo and Billy Davis (among other things, members of the 5th Dimension) suggested she go to Los Angeles in 1973, though the article doesn't explain how she met or knew them.
In any case, Grecco went to California and, at some point, joined a pop group that performed at Six Flags Magic Mountain.
According to Fox's memoir, he was at Six Flags Magic Mountain, the theme park, with his kids when he heard Grecco singing.
Fox wrote that she "had a strong but lyrical voice and sang with wonderful intonation. Sometimes, strong, powerfully voiced singers tend to sing somewhat out of tune, but not this girl, Cyndi Grecco."
Fox introduced himself and showed Grecco the song and asked her if she might sing it. She did, essentially auditioning for him there and then and nailing it.
Laverne & Shirley's theme song had its singer.
Well, almost.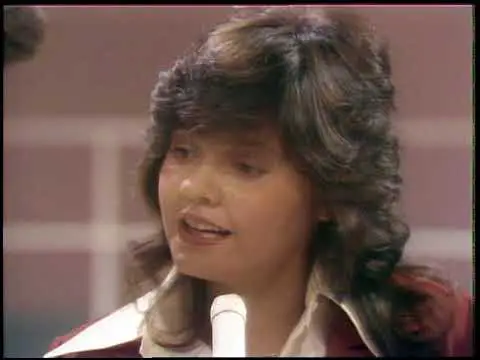 The Ron Hicklin Singers
Grecco was the lead singer on "Making Our Dreams Come True," but she had help with background vocals, courtesy of the Ron Hicklin Singers. They were a group of Los Angeles studio singers who worked on numerous TV shows throughout the 1960s, 1970s and 1980s. Many TV series that featured music – like The Brady Bunch and The Partridge Family – used The Ron Hicklin Singers to either sing songs or help out in the background.
The Ron Hicklin Singers performed the theme songs for The Jetsons, The Flintstones, That Girl and more -- and some of the bigger TV commercials around this time. If you still have McDonald's song, "You Deserve a Break Today" stuck in your head, credit goes to The Ron Hicklin Singers.
Ron Hicklin sang in the background of "Making Our Dreams Come True" along with Jim Haas and Tom Bahler.
And, of course, you need musicians…
I won't go into the biographies of each musician who performed on "Making Our Dreams Come True," because this blog post will end up becoming a book, but just to give you an idea of how much goes into creating a TV theme song, or any song, here's the breakdown of who played what:
Bass… Max Bennett
Drums… Mike Baird
Guitar… Ben Benay
Keyboards… David Foster
Horns… Bobby Shaw
Horns… David Luell
Horns… Dick Hyde
Horns… Phil Teele
Horns… William Peterson
Saxophone… David Luell
Percussion… Victor Feldman
Schlemiel, Schlimazel, Hasenpfeffer Incorporated
As every fan of Laverne & Shirley knows, before the theme song goes into gear, we see Laverne and Shirley, linking arms, kind of skipping down the sidewalk, chanting, "One, two, three, four, five, six, seven, eight, schlemiel, schlimazel, Hasenpfeffer Incorporated."
And then the song and montage begins.
So what does that mean? And why do they say it?
Well, in Fox's book, he credits producer Tom Miller, an executive producer on Laverne & Shirley (along with Garry Marshall, also an executive producer). Fox says that the "Schlemeel, Schlemazel, Hassenfeffer Incorporated" was a camp song of Miller's, and he thought it would be fun.
While it's possible that there was a camp song with those words in it – and there are some internet sources that refer say that the words are part of a Yiddish American hopscotch rhyme – the most credible explanation seems to be that Penny Marshall, who starred as Laverne, made up the words when she was a little kid.
As Penny Marshall recounted in her 2012 autobiography, My Mother Was Nuts: A Memoir, using those words at the start of the song was Garry Marshall's idea.
Marshall asked what she used to sing with her friends in their old neighborhood. Penny replied that she sang a lot of songs, and Garry said, "That schlemiel thing." Penny's other sister Ronny was on the set that day, and she asked her if she remembered it. Ronny did, thankfully, and Ronny and Penny taught Cindy Williams the song.
"What did it mean?" Penny wrote in her book. "I don't know. It's what we sang when we went to school. We had to walk seven blocks."
Cindy Williams remembers it that way, too. As she told a reporter in Michigan in 2015, "That came about when Garry Marshall directed all the setups for the show's opening credits. We did something like 120 of them in one day – little things inside the brewery and things like that. He took the crew all over L.A. for that montage, and we didn't quite know what we were doing yet. But we ended up on New York St. on the Paramount lot – this is suddenly giving me a flashback of doing that that day – and we were in front of our apartment facade on the backlot of Paramount. And Garry said, 'Penny, teach Cindy what you used to sing on the way to school,' so she did. ... She'd lock arms with her girlfriends, and they'd sing and count their steps on the way to school. She was trying to teach it to me really fast, saying, "You go up on 'Hossenpfeffer,' and I'll go down, and you go down on 'Incorporated,' and I'll go up," and I just thought, "I don't get it." But Garry said, 'We've got to go. We're losing light,' so we shot it once or twice and we left. And we never thought about it again until it showed up in the opening credits."
If you watch those opening credits, maybe it's my imagination, but it does look like Penny Marshall is literally teaching Cindy, kind of nodding approvingly, as if to say, "Yeah, you've got this."
And supposedly, according to Marley Brant's 2006 book, Happier Days: Paramount Television's Classic Sitcoms, 1974-1984, Garry Marshall was about to go on vacation after they wrapped up that opening bit, and apparently, if you listen closely to the Schlemiel and Schlimzel chant, you can hear one of Garry's kids saying, "Hurry up, Dad!" (I've listened a few times. The first time, I thought I heard it. The dozen or so other times I listened, I didn't hear it. So you got me. But the Laverne & Shirley theme song can be found on YouTube.com, if anyone wants to check it out.)
As for deciphering, "One, two, three, four, five, six, seven, eight, schlemiel, schlimazel, Hasenpfeffer Incorporated," here's how we can break this down:
One, two, three, four, five, six, seven, eight. These are numbers… OK, nobody needs to be told that. If it was part of a hopscotch rhyme, those numbers suddenly make a lot of sense. But it also makes sense that kids might start counting for whatever reason, as they walk to school.
Schlemiel – according to the dictionary, it's a Yiddish word from the late 19th century and it means "a stupid, awkward, or unlucky person."
Schlimazel – another Yiddish word, but the origins on the timeline are less clear. It means "a consistently unlucky or accident-prone person."
Hassenpfeffer – a highly seasoned stew made of rabbit. If you grew up on Bugs Bunny cartoons, you'll know that Bugs was sometimes trying to not become Hassenpfeffer.
What follows after that "schlemiel, schlimazel, Hasenpfeffer Incorporated" chant is a burst of adrenaline-pumping trumpets that Charles Fox decided belonged there – can't argue with him -- and then the song.
The lyrics to "Making Our Dreams Come True."
Well, we've got to discuss, and analyze, those lyrics. They go as follows, after the "One, two, three, four, five, six, seven, eight, schlemiel, schlimazel, Hasenpfeffer Incorporated…"
We're gonna do it!
Give us any chance, we'll take it.
Give us any rule, we'll break it.
We're gonna make our dreams come true.
Doin' it our way.
Nothin's gonna turn us back now,
Straight ahead and on the track now.
We're gonna make our dreams come true,
Doin' it our way.
There is nothing we won't try,
Never heard the word impossible.
This time there's no stopping us.
We're gonna do it.
On your mark, get set and go now,
Got a dream and we just know now,
We're gonna make our dream come true.
And we'll do it our way, yes our way.
Make all our dreams come true,
And do it our way, yes, our way,
Make all our dreams come true
For me and you.
As I said earlier, the song – both the music and lyrics – is really a call to action. I'm not a musician, and so I can't explain why the song is so good and brilliant. I just know it is, and that I could probably give up caffeine if I just listened to "Making Our Dreams Come True" every morning and sporadically throughout the day.
The lyrics are a little easier, and more fun, to analyze.
Give us any chance, we'll take it. Give us any rule, we'll break it.
American individualism has always been celebrated throughout history, and so here you've got two women who are vowing to break rules (because, you know, they're meant to be broken). In this way, the Laverne & Shirley song comes right out at the start and makes its mark, stating that these are two women fighting for the American dream.
And we'll do it our way, yes our way.
Clearly, this was a nod to the great Frank Sinatra, and his classic song, "My Way." Regrets, Sinatra had a few, but he did it his way.
Straight ahead and on the track now
This harkens back to the American transcontinental railroad and how that was put together against great odds. It's also probably a reference to the tramps during the Great Depression, hopping the railroad and looking for a better life.
Never heard the word impossible
An evocation of both the then-recent TV smash, Mission: Impossible, and the classic song, "The Impossible Dream," from the 1965 Broadway musical, Man of La Mancha, in which the singer promises "to fight the unbeatable foe, to hear with unbearable sorrow and to run where the brave dare not go."
This time there's no stopping us.
A suggestion that Laverne and Shirley have had hardscrabble lives and have been close to giving up on their dreams in the past.
On your mark, get set and go now
For the kids, this alludes to their own childhood races leading to glory or agony on the playground. For the adults, it's an allusion to the phrase, "the rat race," part of the lexicon of anyone who has had to run the gauntlet from 9 to 5, day after day, week after week, year after year.
Look, maybe Norman Gimbel, who passed away in 2018, wasn't thinking of Man of La Mancha or of the American railroad or hoboes when he wrote "Making Our Dreams Come True," but there's no doubt in my mind that his lyrics were meant to suggest that Laverne and Shirley were American heroes, simply because like so many Americans, they may have had dead end jobs and not a lot of prospects, but they weren't going to give up. They were going to make something of their lives.
And Gimbel made the most of this theme song. He, with Charles Fox's amazingly catchy music, and a team of musicians, crafted a convincing message to the viewer to go out and do something and take bold action and fulfill their dreams (after, preferably, sticking around for the TV show and ads that would follow), just as Laverne and Shirley were promising they would be attempting to do every week.
What Happened After Laverne & Shirley Aired
The show was an instant hit. In Garry Marshall's autobiography, he talks of looking at the list of TV show ratings and searching for Laverne & Shirley, and he couldn't find the show mentioned. Because he was looking near the bottom, expecting to see it somewhere around there. Instead, from the very first episode, Laverne & Shirley was the number one rated show.
It was the theme song.
And maybe Henry Winkler, guesting as The Fonz, in the first two episodes, also had something to do with it.
Still, the theme song clearly resonated with some people. The show was such a hit, and the theme song, that somebody came up with the idea of Penny Marshall and Cindy Williams putting out an album for Atlantic Records, Laverne & Shirley Sings, which was rushed out in December of 1976, in which the actresses belted out 1960s songs.
The class of 1977 in Dublin, Texas sang the Laverne & Shirley theme song at their high school graduation, which seems ridiculous until you remember that the title of the song was, after all, "Making Our Dreams Come True," which fit right in with teenagers heading off to make their mark in the world.
Meanwhile, Cyndi Grecco's career was given a big lift from the exposure. "Making Our Dreams Come True" was released as a single, and it hit No. 25 on the Billboard Hot 100 of July 4, 1976. Grecco released an album, though none of her songs hit the charts. She also sang the theme song to the 1977 ABC sitcom Blansky's Beauties, another spin-off of Happy Days but one that only aired for a few months. Her career soon sputtered after that, and she's often dismissed as a one-hit wonder, but better to have one big hit than none.
In 1979, Michael McKean and David Lander, who played Laverne and Shirley's pals, Lenny and Squiggy, released their own album called Lenny and the Squigtones. The songs were sung by Lenny and Sqiuggy, but most of them were written by McKean.
Garry Marshall passed away in 2016, and Penny Marshall in 2018, at the age of 75, from complications from diabetes. Until recently, Cindy Williams was still performing, and in fact, had a one-woman show called "Me, Myself and Shirley" and was touring across the country. (On January 25, after a short illness, she passed away, although the news of that didn't break until five days later.)
As you probably know, both Marshall and Williams went onto do a lot more than just Laverne & Shirley. Marshall had an incredibly successful career as a movie director, and Williams was a steady presence on TV for years and still shows up occasionally on sitcoms and TV movies. She also was a co-producer on the Father of the Bride movies in the 1990s.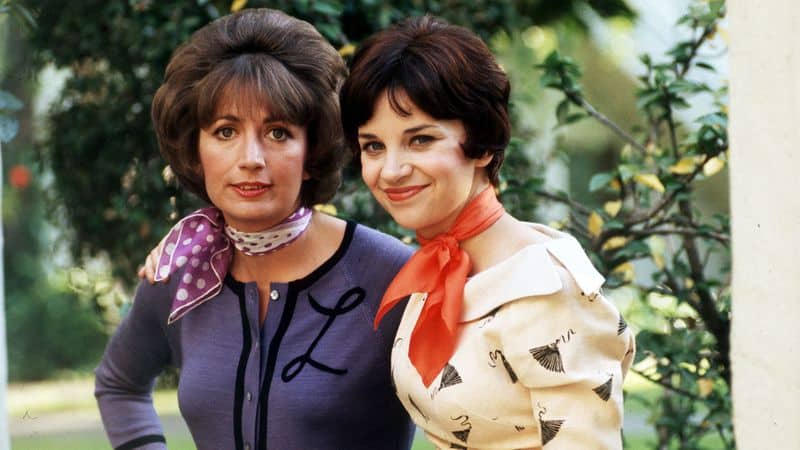 But Marshall and Williams would never be far away from that theme song. In a 1983 Taxi episode, in which Marshall tries to convince a co-op board to let her move into a penthouse – they've never seen her show – she tries to explain what Laverne & Shirley is by saying, "It's been on for eight years. It's on every day, and at night, you know. Schlemiel, schlimazel, Hasenpfeffer Incorporated. One two three…"
The co-op board looks unimpressed.
But for most people, at least those who were around in the 1970s and 1980s, "Making Our Dreams Come True" has a special place in their hearts and minds. The theme song appeared in an early Friends episode, in which the gang are watching the Laverne & Shirley theme song in Spanish. Years later, in a 2012 NCIS episode, Tony sings the Laverne & Shirley theme song to Ziva. There have been numerous nods throughout popular culture to "Making Our Dreams Come True," but in a way, the highest compliment to the artistry behind the theme song may have been the time when none other than country legend Johnny Cash did a 1997 cover of the Laverne & Shirley TV theme song. It was for a Nissan car commercial, but still.
Even if the fictional Laverne and Shirley are still out there, taking chances and breaking rules and not listening to the word "impossible," the iconic song hopefully made the dreams come true of everybody associated with it. When it comes to the appeal of "Making Our Dreams Come True," there's no stopping it, and nothing, it seems, that producers, Hollywood scriptwriters and ad executives won't try.
Where to watch Laverne & Shirley (at the time of this writing): There may be other places you can find the series, but Laverne & Shirley can be found on PlutoTV.
Articles similar to this Laverne & Shirley story: There are quite a few stories about TV theme songs on The TV Professor, like All in the Family, or you might enjoy a look at the history of working women, as seen on TV.