If you're like me, the All in the Family theme song, "Those Were the Days," is burned into your brain. Even if you haven't seen the show in years, you probably remember exactly how the song goes. It was a catchy, ridiculously entertaining tune. It's hard to imagine anyone hearing it and not enjoying it.
Anyway, having done a deep dive on the history that can be found in the Maude theme song some months ago, I found myself recently thinking that it might be interesting to take a look at the tune that Edith and Archie belted out each week before each episode. After all, Maude was a spin-off of the series, and there's a lot of history in the All in the Family theme song, too, and there's sort of an interesting story behind the song as well.
So with that in mind, here's probably all you ever wanted to know about "Those Were the Days" and more...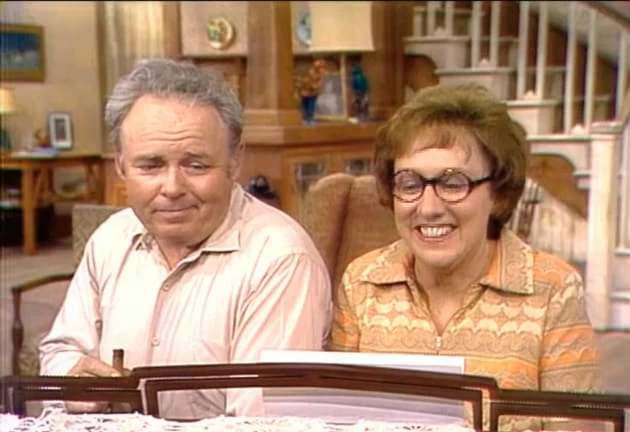 Today's "TV Lesson" Breakdown:
First, a Little about All in the Family
If you're a Millennial or younger, you may not even be familiar with All in the Family, which is a pity.
You don't see it often on cable or streaming networks all that much, probably, I suspect, because it tackled a lot of controversial topics that haven't become any less controversial.
(That said, the entire series can be found for free on IMDb TV.) It was, and still is, a hilarious TV series with rich, three-dimensional characters.
There was Archie Bunker, the patriarch of the family, the so-called head of the household. He had a lot of bigoted viewpoints that wouldn't go over well today, and they didn't go over too well with much of the audience in the 1970s either.
Edith Bunker was his wife. She was almost saintly -- for putting up with her husband's temper and viewpoints and Archie's nickname for her -- "Dingbat" -- but also she was simply a good and caring person. Whereas Archie saw people and instantly made judgments based on the color of their skin, Edith just saw people.
Gloria was their daughter -- a young career woman who was putting her husband's education before her own. She was earning money; her husband was in graduate school. They were living with Gloria's parents, in order to save money.
And finally, there was Mike Stivic, also known as "the Meathead," Archie's nickname for him (only Archie called him that). Mike was in, as noted, graduate school, studying to become a professor. Whereas Archie was conservative, Mike was liberal, and, boy, did they have arguments. They bickered about everything -- politics, of course, but even trivial things, like the right way to put on socks and shoes. Archie put his socks on first, and then his shoes. Mike would put on one sock and then a shoe, and then another sock, and another shoe.
In any case, All in the Family was a fantastic series with richly portrayed, three-dimensional characters and sharp, hilarious writing and plots that, up until this point, simply hadn't been done. In the first season alone, the Bunkers addressed racism, homosexuality (Archie believes that one of Mike's effeminate friends is gay, but we later learn that he isn't but that one of Archie's overtly masculine pals, is). Gloria also has a miscarriage, something you just didn't see on sitcoms before the 1970s. Of course, many of the issues that All in the Family dealt with, you haven't really seen on sitcoms since.
And every episode started with that amazing All in the Family theme song, "Those Were the Days," sung with unbridled enthusiasm by Carroll O'Connor, who played the irascible and opinionated Archie Bunker, and Jean Stapleton, who portrayed his cheery wife with a heart of gold, Edith.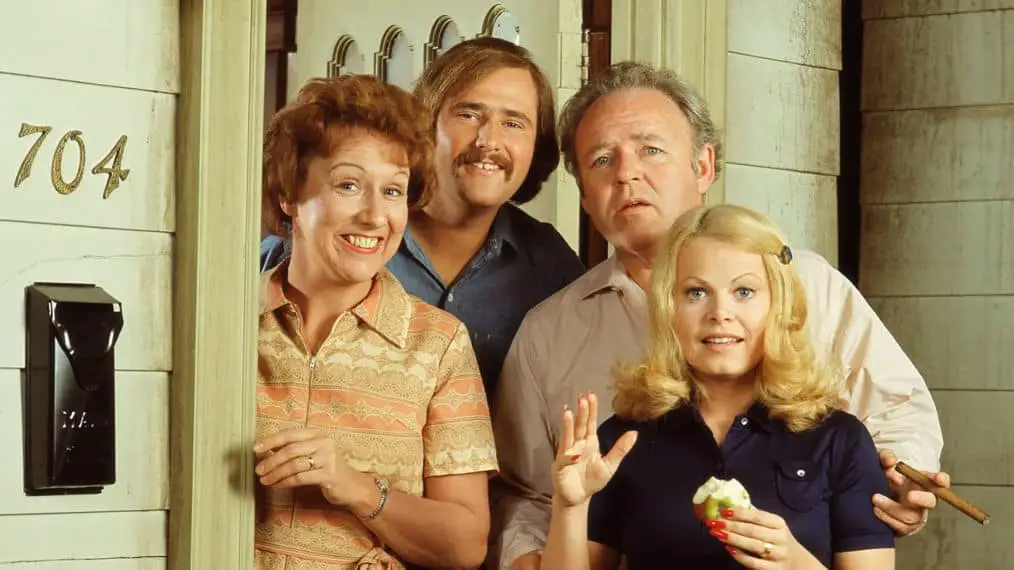 The lyrics for "Those Were the Days"
In case you don't have the lyrics memorized, a little refresher… As songs go, it's pretty short.
Boy, the way Glenn Miller played
Songs that made the hit parade.
Guys like us we had it made,
Those were the days.
And you knew who you were then,
Girls were girls and men were men,
Mister we could use a man
Like Herbert Hoover again.
Didn't need no welfare state,
Everybody pulled his weight.
Gee our old LaSalle ran great.
Those were the days.
So that was the song. Later, lyrics were added, and the song was lengthened. The more expanded version of the All in the Family theme song didn't appear on the TV series, but here's how the longer version went.
Boy, the way Glenn Miller played
songs that made the hit parade
Guys like me we had it made
Those were the days
Didn't need no welfare state
ev'rybody pulled his weight
gee our old LaSalle ran great
Those were the days
And you knew who you were then
girls were girls and men were men
Mister, we could use a man like Herbert Hoover again
People seemed to be content
fifty dollars paid the rent
freaks were in a circus tent
Those were the days
Take a little Sunday spin
go to watch the Dodgers win
Have yourself a dandy day
that cost you under a fin
Hair was short and skirts were long
Kate Smith really sold a song
I don't know just what went wrong
Those were the days.
How the All in the Family theme song came about
All in the Family debuted in 1971, the year after I was born. Ever since I became aware of All in the Family, I assumed that "Those Were the Days" was an old song that the Bunkers decided to play on their piano. I mean, yes, I knew that they were fictional characters, but the song sounds like something that was written back in the 1930s or 1940s. Up until the time I decided to write this post, I really assumed "Those Were the Days" was an older song that Norman Lear decided to use for the series.
Now, if I had really thought about it, and I didn't, I would have realized that the song couldn't have been written in the 1930s. It's about the 1930s and 1940s and how great those times were. So maybe it was written in the 1950s?
No.
Anyway, what I'm getting at is – "Those Were the Days" was written solely for All in the Family.
It was penned in 1968, the year the first All in the Family pilot episode was filmed, when it was called Justice For All (a series, it should be noted, that was based on the British TV series, Till Death Us Do Part).
Lee Adams did the lyrics for "Those Were the Days," and Charles Strouse wrote the music. You may have never heard of those names, but I guarantee you that you're familiar with some of their other works. Adams and Strouse both wrote the music for the musical Bye Bye Birdie and the lesser known but still popular musical Applause. Strouse really topped himself, though, and wrote the music for Annie.
Lear worked with Strouse and Adams, however, simply because he knew them and obviously trusted they were the right musicians for the job. Lear had worked with the two on the 1968 movie, The Night They Raided Minsky's, which he wrote and produced.
As the author Jim Cullen observes in his recent book, Those Were the Days: Why "All in the Family" Still Matters, the All in the Family theme song "sounds deliberately old-fashioned, even though it was brand new--it was, in effect, a fake historical artifact."
Cullen points out that the song is all over the place, historically. Glenn Miller is referenced, and he was big in the early 1940s -- and the song memorably has those lyrics, "Mister, we could use a man like Herbert Hoover again," a time when Archie Bunker would have been about five years old. Meanwhile, the music itself, Collins points out was more in the style of the golden age of Tin Pan Alley at the turn of the twentieth century. Still, no wonder I (and I presume many people) thought this was an old song that the Bunkers were belting out.
Now, as for some of the history in the All in the Family theme song, there's plenty to examine. I'll pull some historical snippets from the longer song.
"Boy, the way Glenn Miller played…"
He's so famous that I know most of you know who he is, but for any younger readers who happen to be reading this, Glenn Miller was a bandleader who played the trombone, and like the song suggests, he was phenomenal. Even if you've never heard of the titles of some of his hit songs like "In the Mood," "Moonlight Serenade," Pennsylvania 6-5000," and "Little Brown Jug," just to name a few, if somebody played them for you, you'd probably realize that you were familiar with many of his tunes.
By the time Archie and Edith sang about Glenn Miller, though, he was long gone. Miller enlisted in the U.S. Army to entertain troops during World War II, and on December 15, 1944, he and two other military officers were aboard an airplane, flying over the English Channel. They never reached their destination and were never seen again. Nobody's sure what happened, but some sort of airplane trouble seems like the most likely culprit.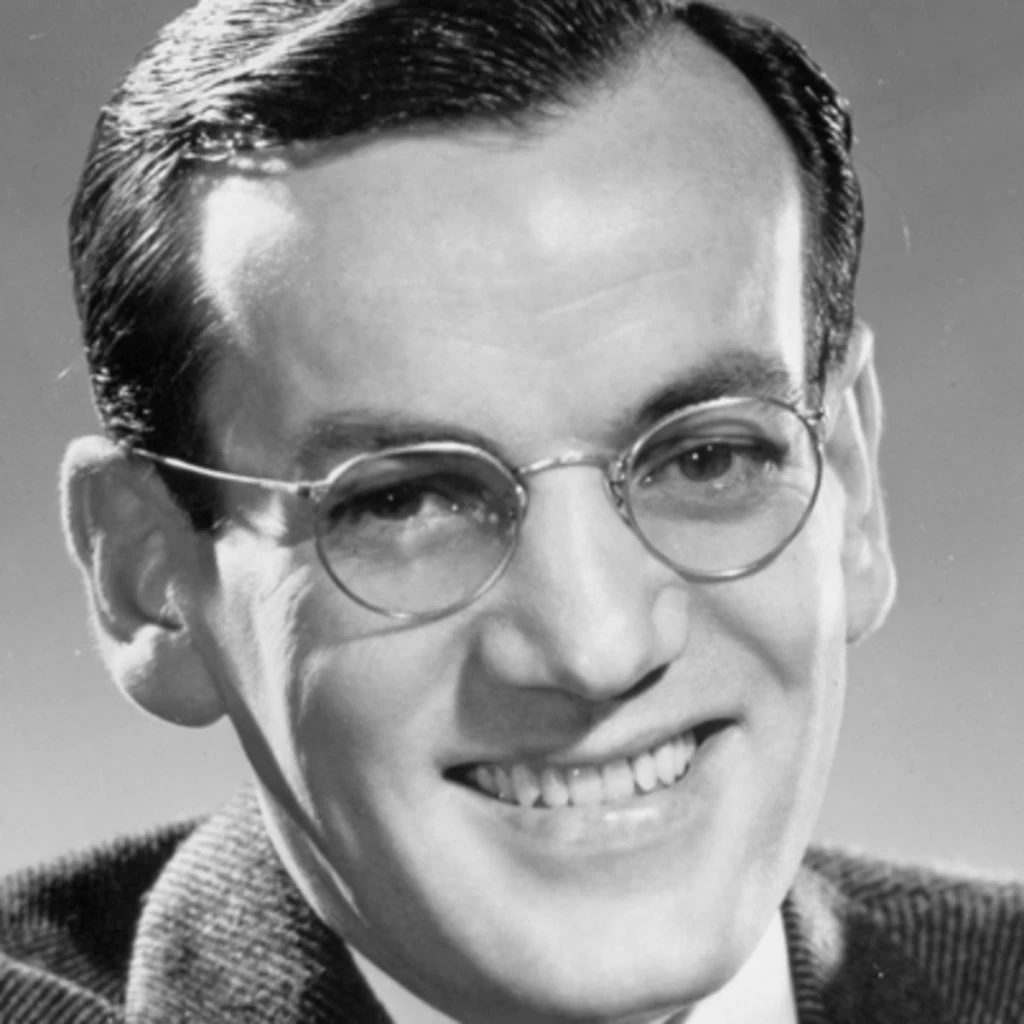 "…songs that made the hit parade…"
That, of course, refers to the songs that Billboard magazine started publishing in 1936, referring to the hit songs of the day. That said, NBC Radio had a popular musical variety series on radio starting in 1935 called Your Hit Parade. In any case, long before TV and social media, as you can imagine, radio was the glue that held Americans together.
Speaking of hit songs, incidentally, "Those Were the Days" was so popular that it was released as a single with additional lyrics in 1972. It made it up to number 43 on Billboard's Hot 100.
"Didn't need no welfare state…"
Clearly a reference to Archie's feelings about welfare, more than, say, Edith's. Edith was always willing to help out anyone and memorably did volunteer work for the Sunshine Home, a nursing home for senior citizens.
As for the national welfare system, it came about in 1935, and so if you took the All in the Family theme song too literally, Archie and Edith are apparently pining for a period during their youngest childhood days.
"Gee, our old LaSalle ran great…"
This was a car hailing from General Motors' Cadillac division and was manufactured from 1927 through 1940. It was a luxury car – and very popular with the American public.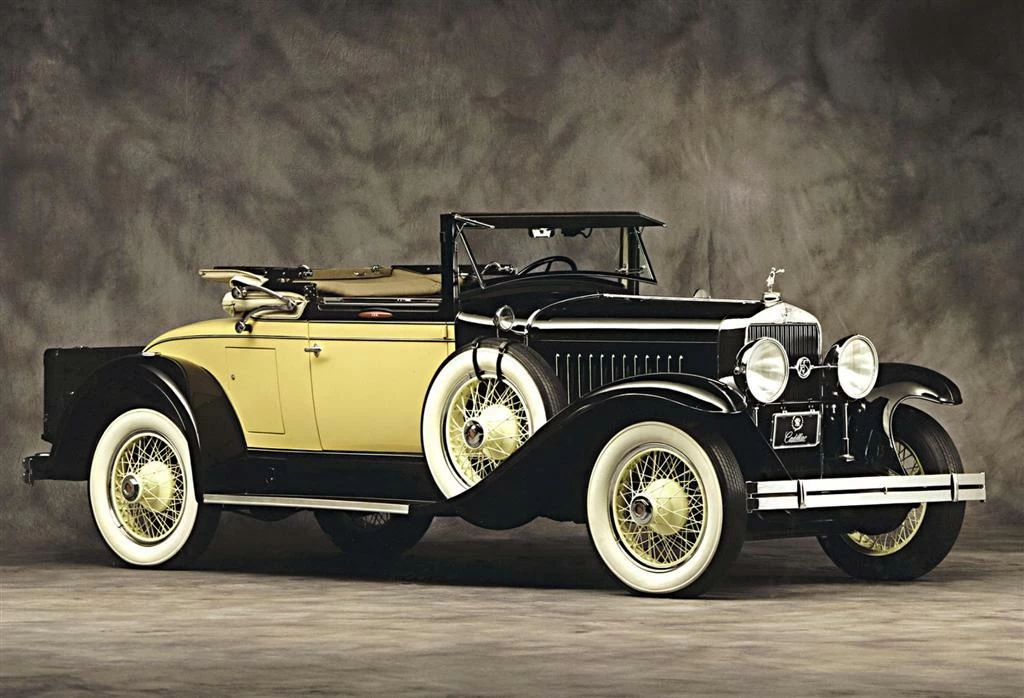 "And you knew who you were then…"
There's so much about this line that one could say. We could talk for hours about this one line because in so many ways, that's the challenge facing Archie Bunker – and everybody, if you think about it. The world is always changing, for good or worse, depending on one's point of view, and sometimes, the world is changing for both the better and the worse. Some people, meanwhile, deal with change better than others.
As Archie's son-in-law Mike Stivic says to him in the first episode, "Why do you fight it? The world is changing."
Mike and Gloria welcomed the changes that the 1970s were seeing. Archie didn't. Edith just wanted everybody to be happy but aligned far more with Mike and Gloria than Archie, who in the Bunker household was pretty much fighting his battle against change on his own.
But back to these lyrics: the argument that these words suggest -- and the case Archie Bunker was often trying to make throughout the series -- was that things were better back in the day, when everybody knew their place. Mike and Gloria and sometimes Edith, meanwhile, were strenuously countering that argument.
"Girls were girls, and men were men…"
Clearly, the song is referring to the days of the 1930s, 1940s and maybe 1950s when women stayed home and tended to the house and men went out and worked. And then the 1960s happened, and the world went to heck.
"Mister, we could use a man like Herbert Hoover again…"
And here's where the song suggests that maybe those weren't really the days, after all, and just maybe Archie Bunker's nostalgia is misplaced. Because, of course, President Herbert Hoover presided over the first part of the Great Depression, which lasted from 1929-1941 (Hoover's presidency lasted from 1929 to 1933, and then Franklin Roosevelt was elected president). Fair or not, Hoover was often blamed for the worst economic disaster to ever befall the nation.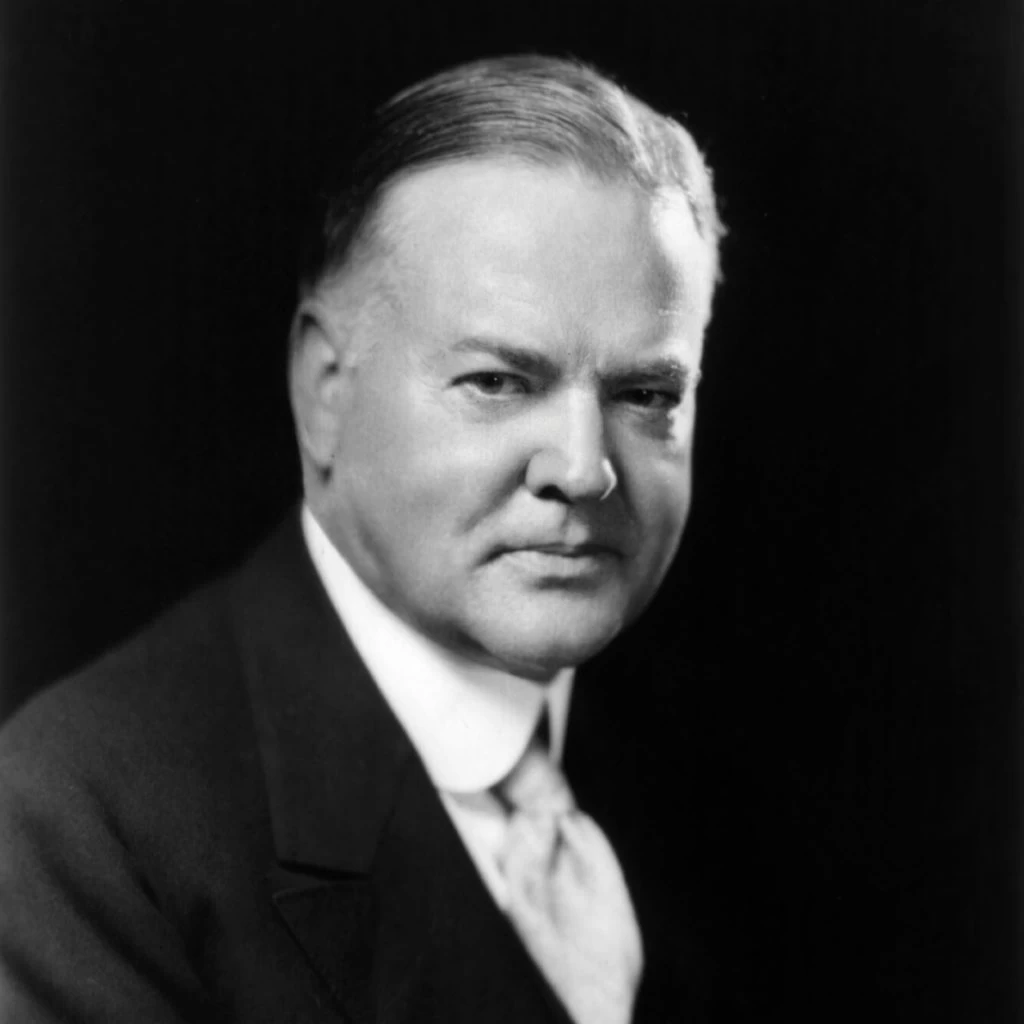 "Fifty dollars paid the rent…"
Now we're getting into lyrics from the longer song, but taking a look at them will still be interesting, I hope. The median rent in New York City in 1970. about the time the series came out, was $108. So, yeah, $50 probably sounded pretty good to the Bunkers. For $50 a month today, I'm not sure you could rent a few feet of land with an umbrella to stand under.
"Freaks were in a circus tent…"
Yes, definitely, those were the days, the good ol' days. (And, yes, I'm being facetious.) In Robert Bogdan's book Freak Show, he suggests that the heyday of freak shows was from 1840 to 1940, and then after that, people apparently wised up and realized that it wasn't cool to exploit people with disabilities. Freak shows still continued, though.
"Take a little Sunday spin…"
This probably doesn't need explaining for most readers, but Sunday drives were popular for decades among Americans.
The practice began in earnest during the 1920s. Cars were more dependable than they had been, and newspaper articles often would showcase roads that were particularly pleasant for a "Sunday drive." As a pastime, Sunday drivers were still going pretty strong throughout the 1950s and even beyond, but by the time All in the Family began airing, traffic congestion and automobile fatalities were taking some of the fun out of the experience.
For instance, a state police commissioner was reported in a 1963 newspaper article from The Hartford Courant saying that "Sunday drives for enjoyment have gone the way of the five-cent cigar."
Then the commissioner made it clear that he really was just hoping that Sunday drives would soon be a thing of the past, saying that the rash of weekend car accidents in the Hartford, Connecticut area suggested that people should stop taking long, ambling Sunday drives and instead go for hikes in the woods.
The 1970s fuel shortage, though, fully finished off the ritual of the Sunday drive. For most Americans. I do remember as a kid and teenager in the 1980s, my grandparents would take my parents, my brother and I -- and we would just drive. For, like, hours. So obviously some families kept doing leisure drives even after the 1970s.
"Have yourself a dandy day that cost you under a fin…"
Fin is slang for a five-dollar bill, a term you don't hear much any more. It goes without saying that if you were going to leave the house, back in 1970 but especially now, it would be pretty tough for anyone to have a dandy day for under $5. But, sure, eons ago, like back in the 1930s, you could have a few meals and go to the movies for under $5.
"Hair was short and skirts were long…"
Keep in mind that the Bunkers had just been through the 1960s when society was really changing.
Unlike the strait-laced 1950s, as the 1960s went on, men were growing long hair, and women's skirts were growing shorter. These were confusing times for some of the older people who had grown up during earlier, more rigid decades.
Kate Smith
Kate Smith (1907-1986) was an American singer and a huge force on the radio. She was especially well known for singing, "God Bless America," written by Irving Berlin. Her most popular years were in the 1930s and 1940s, but she still was singing in the 1960s and even had a hit single in 1974.
Stray Historical Observations
I could probably write about All in the Family and "Those Were the Days" all day and night long, but you have places to be, and so I'll just wrap this up with a few more hopefully interesting nuggets about the song.
The end of the show has music, too, and it's not the song, "Those Were the Days." The music is an instrumental ending theme called, "Remembering You." It was composed by Roger Kellaway, a composer and jazz pianist. The song later had lyrics added by none other than Carroll O'Connor, who played Archie Bunker.
OK, this isn't related to the All in the Family theme song, but I found it interesting: In Cullen's book, he points out that Archie Bunker's last name reflects a "bunker" mentality. That isn't by accident, according to Cullen. Archie was going to be named Archie Justice, but Norman Lear apparently felt that the name was a little too on the nose.
In the 1968 All in the Family pilot, in fact, the series wasn't called All in the Family. It was called And Justice For All. CBS passed on that, and in 1969, Lear tweaked the show and planned to name it after the theme song, calling it, Those Were the Days. CBS passed again. In 1971 – the first episode aired on January 12 -- and Lear and CBS went with the title, All in the Family.
The theme, "Those Were the Days" was originally going to be performed by an orchestra, according to IMDB. But Lear decided that budget-wise, it would be better if the two stars, Carroll O'Connor and Jean Stapleton, performed the song at the piano. When the series eventually ended and spun off into the TV series, Archie Bunker's Place, things came full circle, and an orchestra performed an instrumental of "Those Were the Days."
When singing the All in the Family theme song, or any time she sang on the show, Edith Bunker had a memorably off-key voice. But in real life, Jean Stapleton was a trained and gifted singer who performed in musicals throughout her career, including Damn Yankees and Funny Girl.
If over the years, you've heard the theme song and thought, "What did they sing, at the end?," you are not alone. Throughout the 1970s, readers would write into newspapers and ask TV columnists, "What was that second to last line in the All in the Family theme song?" And they'd invariably be told, "Gee, our old LaSalle ran great." So Norman Lear had Archie and Edith sing the song again in July 1973 and enunciate the line more clearly -- for future episodes of the series.
Where to watch All in the Family (at the time of this writing): All in the Family (the entire series) and can be found for free on Amazon Freevee, a free streaming service. You can also find All in the Family on MeTV, Sunday nights from 8-10 p.m., EST.
Articles similar to this one: Well, you'd probably want to read about the history in the Maude theme song or maybe this look back at The Jeffersons TV theme song. (Or maybe you'd prefer reading about the Friends theme song?) And if you're a big fan of All in the Family, you'll probably enjoy this look at the time Sammy Davis, Jr., visited the Bunker household.