Editor's note: "Streaming Time Capsule" is a semi-regular feature on The TV Professor, looking at some of the unusual and maybe worthwhile, and maybe not worthwhile, TV show oddities that you can find online. Our latest installment? Mister Peepers, a beloved 1950s TV series.
Until recently, I had never seen Mister Peepers. I was born 15 years after its last original episode aired, and it's a show that never really had much of a home in reruns when I was growing up. At least, I never remember seeing Mister Peepers on TV in the way you'd see I Love Lucy, Gilligan's Island and The Brady Bunch on numerous TV channels.
Anyway, while we now have more TV than we can ever hopefully watch, it's nice to be able to go back and look at old TV series that we may have heard about growing up – or missed if you saw it the first time and then not for decades. Not everything is available on streaming, of course, but there's quite a bit of old and creaky classic TV shows to be found.
And Mister Peepers is among them. If you've never seen it, one of these days, you'll need to sample it. You won't be sorry. I don't think. It is a show that's a little hard to watch. The show was filmed on kinescope, a type of recording that wasn't as high quality as 33mm film, which is what I Love Lucy was shot on.
Meaning that when you watch Mister Peepers, you may find yourself thinking, "Wow, this looks like somebody's home movies."
The series was also filmed live, you know, like Saturday Night Live is today and almost no other scripted series. So if an actor made a mistake on Mister Peepers, he or she would simply press on. But that's part of the fun of watching Mister Peepers or any show from the days when they shot films live.
Today's "TV Lesson" Breakdown: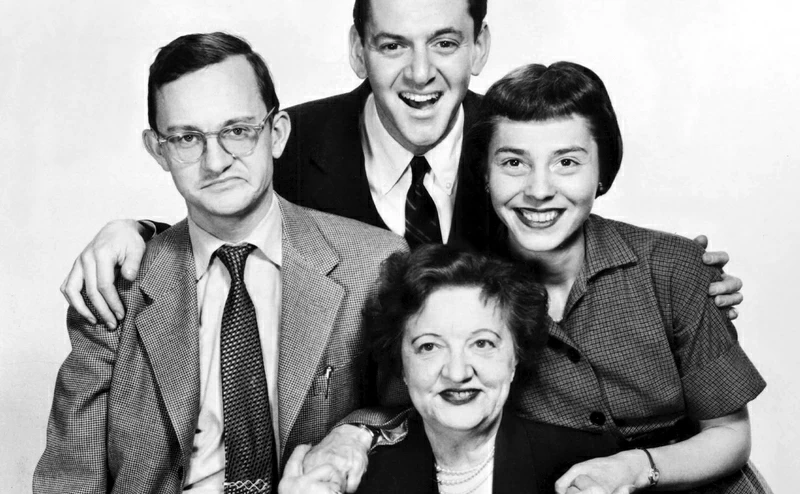 A Little About Mister Peepers
It's a TV series about a shy and mild-mannered science teacher, Mr. Robinson J. Peepers, played by Wally Cox.
Mr. Peepers teaches at Jefferson Junior High, and in every episode, he generally runs into some issue that he solves. The plots were pretty simple but often amusing and sometimes hilarious.
More on that later.
The show was created by David Swift, a Disney animator in the 1930s who, after World War II, became a radio and TV writer. He created Mister Peepers and then went back to Disney, writing, producing and directing Pollyanna and The Parent Trap, and all in all, had a very successful career. He capped off his career writing the 1998 remake of The Parent Trap. So that may give you a sense of where Mister Peeper's heart was. It was a very sweet, sentimental show.
Watching it now, though, aside from the gentle and often innovative comedy, the show is a kick to watch if only for its stellar cast.
Wally Cox was born in 1924 in Detroit and moved to New York City in the early 1940s. He spent some time in the army during World War II and then spent some time studying at City College of New York and New York University, where he took an industrial arts course. And became a silversmith. Not the sort of job you would expect a future comedian to take, of course. His idea was to supply New York stores with silver cuff links, tie clasps, shirt studs and other clothing accessories. Apparently, he wasn't a great businessman and started branching out into show business in 1948, at the behest of friends who said he was a good story teller and mimic. So he started performing at a night club, doing standup comedy and only two weeks later, made his first TV appearance. By 1950, he was on Broadway.
In 1952, he landed the role of a lifetime. He was only 27. "Acting is good clean fun, but it's not what I had in mind," he told The New York Times that year.
When the series ended all too early in 1955, Cox's career never quite hit the same heights, although in some ways, it did. He was in demand as a character actor, going onto play guest spots in shows like Car 54, Where Are You? and The Dick Van Dyke Show and McMillan & Wife and The Lucy Show and Here's Lucy, where he played four different characters over several seasons. He also was the voice of the cartoon series Underdog (1964-1967).
His career, which was humming along with the guest spots, likely would have seen a resurgence – just my hunch – but it all ended way too soon in 1973 when Cox suffered a heart attack and died in his sleep.
Tony Randall played Mr. Peeper's pal, Harvey Weskitt, a sort of know-it-all history teacher. It was one of Randall's earliest roles, and the exposure led him to an extremely successful career in TV and the movies, in the late 1950s and throughout the 1960s and 1970s and early 1980s, and then his career started slowing down, though he remained busy and in demand until his death in 2004.
Randall and Cox would work again after Mister Peepers, incidentally. Cox had a guest role on Randall and Jack Klugman's TV series, The Odd Couple in 1972.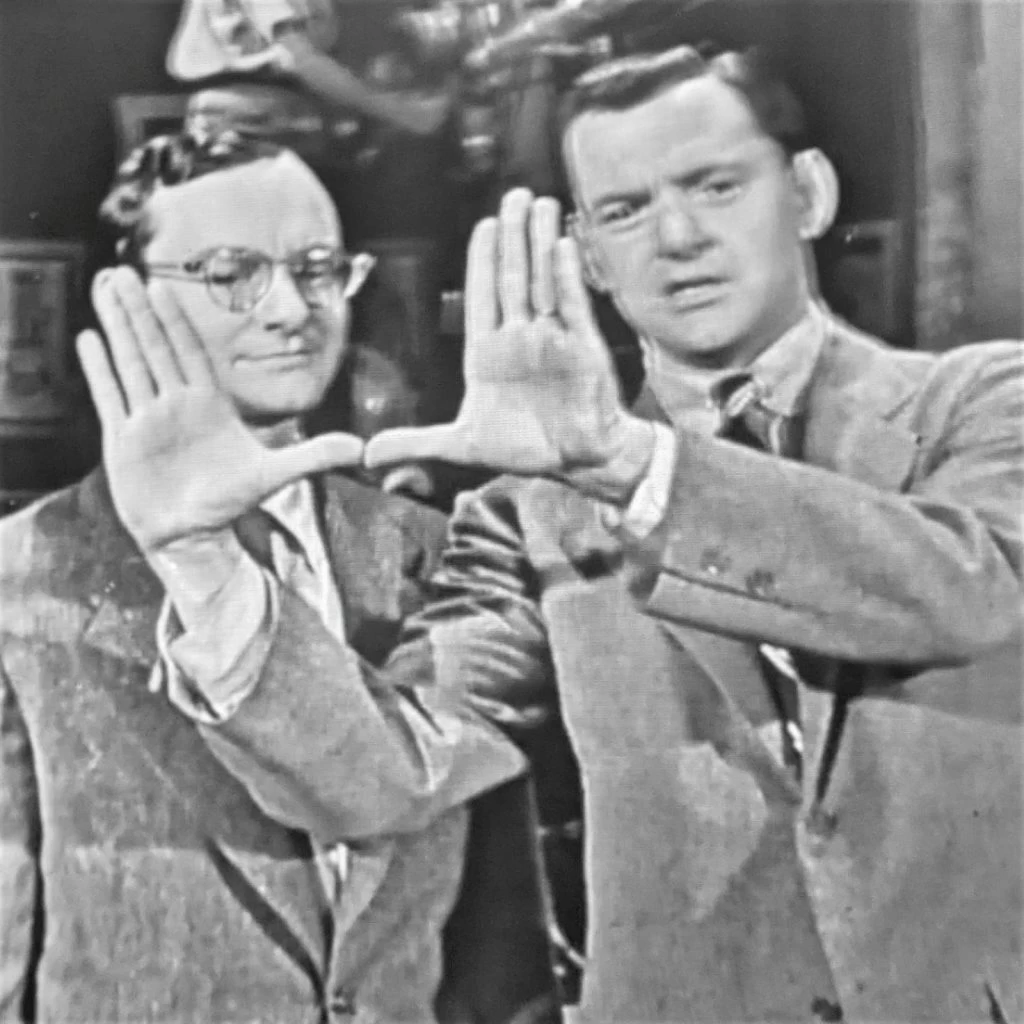 Jack Warden guested on a 1952 episode of Mister Peepers, and the following year took on a different role, becoming the new gym teacher, in an episode called, "The New Gym Teacher." Warden played Frank T. Whip in several more episodes and then went onto see his career go into the stratosphere, with roles in TV and movies, like 12 Angry Men (1957), Heaven Can Wait (1978) and While You Were Sleeping (1995), among many other films. He would go onto star on popular TV series as well, like the 1984-1986 series, Crazy Like a Fox.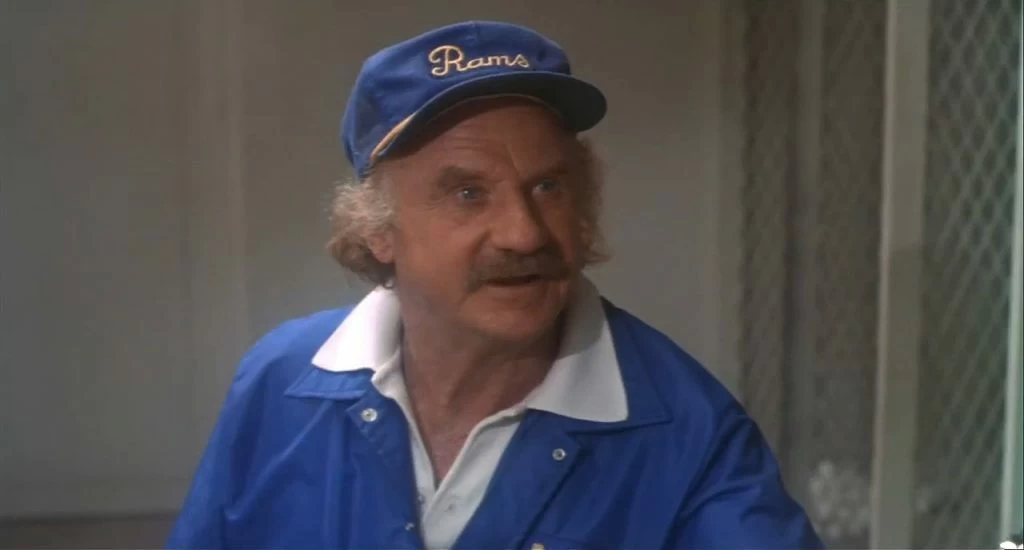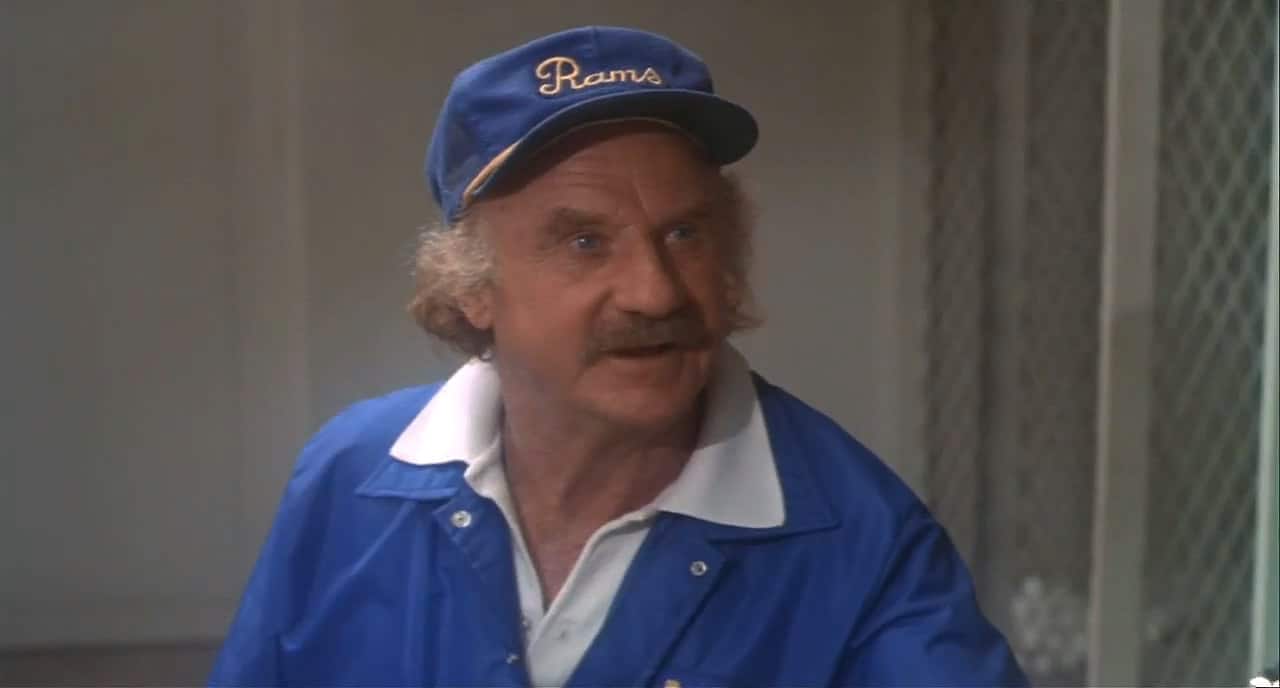 While Joseph Foley played the principal Mr. Gurney, somehow his wife wound up in the series far more – 48 episodes to his eight. But then, the principal's wife was the memorable and extremely talented Marion Lorne, a stage actress who had a strong cameo in Alfred Hitchcock's Strangers on a Train the year before and would go onto play Aunt Clara in Bewitched.
So the series had a strong cast, and while the plots were generally pretty simple, there was a major TV event in the show when Mr. Peepers started dating and then marrying the school nurse, Nancy Remington (played by Patricia Benoit).
Both Cox and Benoit wound up on the cover of TV Guide in May 1954; the wedding was a big deal in this universe of only four major networks (ABC, CBS, NBC and the long-forgotten DuMont).
So what happens in Mister Peepers?
Each episode would begin with Mr. Peepers breaking the fourth wall and talking directly to the audience. After a few minutes of him sharing some details about his life, which generally had little to bearing on the story that lie ahead, we'd get a fairly simple plot. For instance, in the episode, "The Suit," Mr. Peepers decides to buy a suit.
And then sometimes the plots would be outlandish.
In "Helen the Cow," Mr. Peepers has to hide a Holstein cow from the school superintendent.
But whether the plots were simple or outlandish, clearly, many future sitcoms were inspired by Mister Peepers.
Taking a Look at the Episode, "The Speech"
For instance, in "The Speech," Mr. Peepers learns from his girlfriend, Nancy Remington, he has somewhere to be in the evening, but he can't remember where. She offers up just enough details to make it clear that whatever is going on, it's a fairly big deal.
First, we have supper, Nancy says, "and then the business meeting, and then your speech."
"My speech?" Mr. Peepers asks, calm but clearly flummoxed. He's obviously thinking: What speech? I'm giving a speech?
The title of the episode is, "The Speech," and as it turns out, Mr. Peepers has not only agreed to give a speech about fire prevention, on this particular evening. He also made a commitment to Weskit, to play in the bowling league championship at the same time. Naturally, Mr. Peepers tries to do both, with disastrous results.
If that plot sounds familiar, it's because other shows borrowed the same idea:
The Flintstones had a plot where Fred tries to have an anniversary date with Wilma – on the same night as his team's championship bowling match.
In The Brady Bunch, Peter manages to go on two dates at once, with the help of a lookalike kid.
In Three's Company, Jack tries going out on two dates at once and winds up with a bowl of chicken noodle soup over his head. (It's too hard to explain here, but it's a classic episode.)
Family Ties also did an episode where Alex P. Keaton attempts to go to the senior prom with two dates.
I'm probably missing other episodes, but you get the picture. Mister Peepers had some very original ideas – that now in retrospect sound kind of stale, having had those ideas filched numerous times by other shows.
So as for how this storyline plays out on Mister Peepers, at Nancy's home and before the speech occurs, Nancy's dad is watching TV and invites Mr. Peepers to watch with him. Mr. Peepers seizes his chance to slip out of the house -- the room is dark, and Mr. Remington is focused on watching the TV -- and he races off to the bowling alley.
And Mr. Peepers does so well, that his team wins the championship.
And then a TV news crew is there, to capture the moment and do an interview -- with Mr. Peepers.
Well, when Mr. Remington sees somebody who looks just like Mr. Peepers on the TV, he is flabbergasted.
"If I didn't know you were sitting in this room, I'd swear that was you," Mr. Remington says, and he turns to look at Mr. Peepers -- and finds an empty chair.
Meanwhile, Mr. Peepers, being interviewed on live TV, and realizing that the gig is up and that Nancy and everybody else will know he sneaked out of the house to go bowling, apologies on the air to his girlfriend. He makes it clear to her -- on live TV -- that fire prevention is very important to him. He ultimately ends up giving his fire prevention speech on TV, reaching a far wider audience than he would have done at the house. All's well that ends well.
Much of the humor in the show involves subtle sight gags that are hard to describe in print. For instance, in "Sis Peepers Visits," Robinson gets a visit from Agnes Peepers, his sister, who he picks up at the train station.
She's a scientist – more on that later -- and they're talking in the car about the men she has been dating. She mentions a guy, Lester Clayman, she has seen a few times, who their mother doesn't like, because he always came to call on her with dirty hands. Then they start talking about something else. When they reach their destination, Mr. Peepers reaches for his sister's suitcase, and it slips out of his hand, which is now muddy.
Lester Clayman, Agnes explains, carried the suitcase to the train station.
The show was definitely stuck in the 1950s mindset, however (not that you can blame a 1950s TV series for acting like a 1950s TV series). For instance, later in the series, after Mr. Peepers and Nancy Remimgton marry, Nancy quits her job as a school nurse and become a stay-at-home wife, and later, a mom.
But you really see get a sense how society has changed in "Sis Peepers Visits." Agnes has a brilliant mind, and she is clearly even smarter than her brother. She's an expert, as Mr. Peepers observes, on literature, seismology, Indian lore and fudge-making. In the car earlier, we learn that Agnes knows a lot about botany.
In fact, when Mrs. Gurney, Mr. Peepers and Harvey Weskitt try to set up Agnes with a guy named Ned, a friend of Harvey's, he soon leaves, intimidated by Agnes's intellect. (Ned brings up the town cannon, and Agnes, we quickly discover, knows a lot about metallurgy.)
Harvey gives Mr. Peepers some unsolicited advice. "There's such a thing as a chick being too smart," Harvey says. "The male ego doesn't dig this sort of treatment. I'm no kid. I've been around."
"All around?" Mr. Peepers asks.
"Oh, yeah," Harvey says.
Harvey makes it clear that Ned's exit was Agnes's fault.
"Agnes made poor Ned feeling like a dope," Harvey says. "She even had me on my toes."
Harvey's advice may be stuck in the past, but you can definitely imagine somebody like Harvey offering that advice in the present.
Harvey advises Mr. Peepers to suggest to Agnes to downplay her intelligence, and later, before another set up, one with a TV repairman named Howard, Mr. Peepers does just that. Mr. Peepers also advises his sister to remove her glasses.
I figured that by the end of the episode, this date with Howard would work out precisely because Agnes would ignore Mr. Peepers' thoughtful but misguided advice. It sure appeared to be going that way. Because for the longest time, Agnes was ignoring her advice and displaying her smarts, and Howard seemed interested in her.
But, no, Agnes does remove her glasses, and while she struggles to not display her intelligence, she eventually manages to downplay it with Mr. Peepers' help. The episode ends with Nancy and Mr. Peepers on the sofa, watching Agnes and Howard have a pleasant discussion, and the two are triumphant for having made a match.
Nancy also remarks about how pretty Agnes looks without the glasses, which leads to a sort of amusing moment where Mr. Peepers realizes that he's wearing spectacles himself and maybe he should take them off. So he does, and he and Nancy are both smiling, and the episode ends.
I have to admit, I wasn't smiling. I felt very unsettled by the episode's conclusion. In this world of Mister Peepers, women need to be smart enough to play dumb, and men and women would apparently look nicer without glasses.
Still, the series overall is an often funny, poignant look back in time, and Mister Peepers is worth more than a peep, even if just to see how much society has changed since the 1950s – and how much it hasn't.
Where you can watch Mister Peepers (at the time of this writing): It may be tucked away in other places, but the first season of Mister Peepers can be seen on TubiTV.com. You can also order the Mister Peepers box set of the entire series on Amazon.com.
The previous "TV streaming capsule": Dusty's Trail, Bob Denver's western sitcom that borrowed very heavily from Gilligan's Island. And the next "TV streaming capsule" is a look at Jeannie, the 1973 cartoon TV series based on the live-action 1960s TV show, "I Dream of Jeannie."