Being the first post on the "self improvement" channel, I'll start with kind of generic and obvious tip: if you want to change your life, make a big change in your life.
Hopefully these self-help lessons will become less obvious and more interesting as I figure out what I'm doing.
But as we all know, if we want to improve our lives, nothing ever changes unless something changes. If we take action, our lives may get better – or our lives may get far worse, but, hey, at least things will be different.
And as it turns out, many TV series tend to start with a big change – and series finales often end with a big change as well. And, well, maybe we can all learn something from that.
I don't want to do spoilers, so we'll focus on the beginnings of series, and this would be the longest blog post in the world if I analyzed how each long-running TV show ever began and ended… but just as a way to get us thinking about making changes, here's a list of some big changes that some random TV characters have made in their lives, at the start of the series, that we could all theoretically emulate.
So, ready? Here we go…
Today's "TV Lesson" Breakdown:
Self Improvement Tip #1. Move.
As in, you could pack up and move to a better neighborhood, as George and Louise Jefferson did when they left All in the Family and got their own spinoff, The Jeffersons. When Oliver and Lisa Douglas left New York City, they moved to Hooterville, and Green Acres began. Jack Tripper moves in with Chrissy Snow and Janet Wood in the first episode of Three's Company. In Little House on the Prairie, the Ingalls moved from Wisconsin to, uh, the prairie (well, Kansas, and then a little later, Minnesota).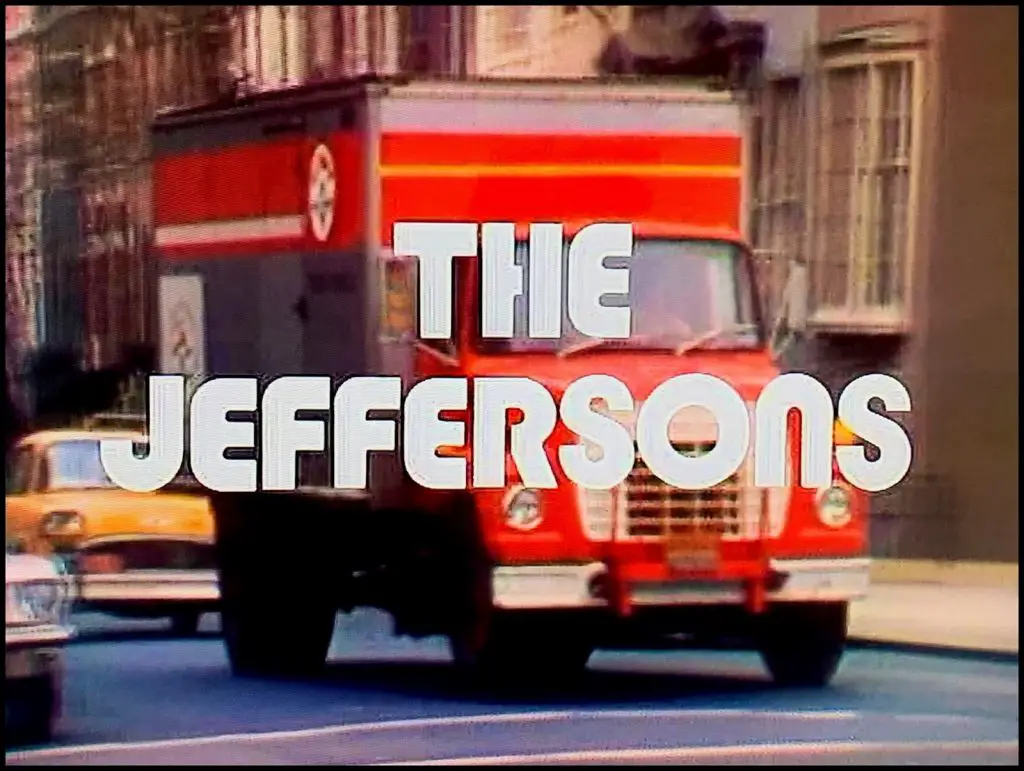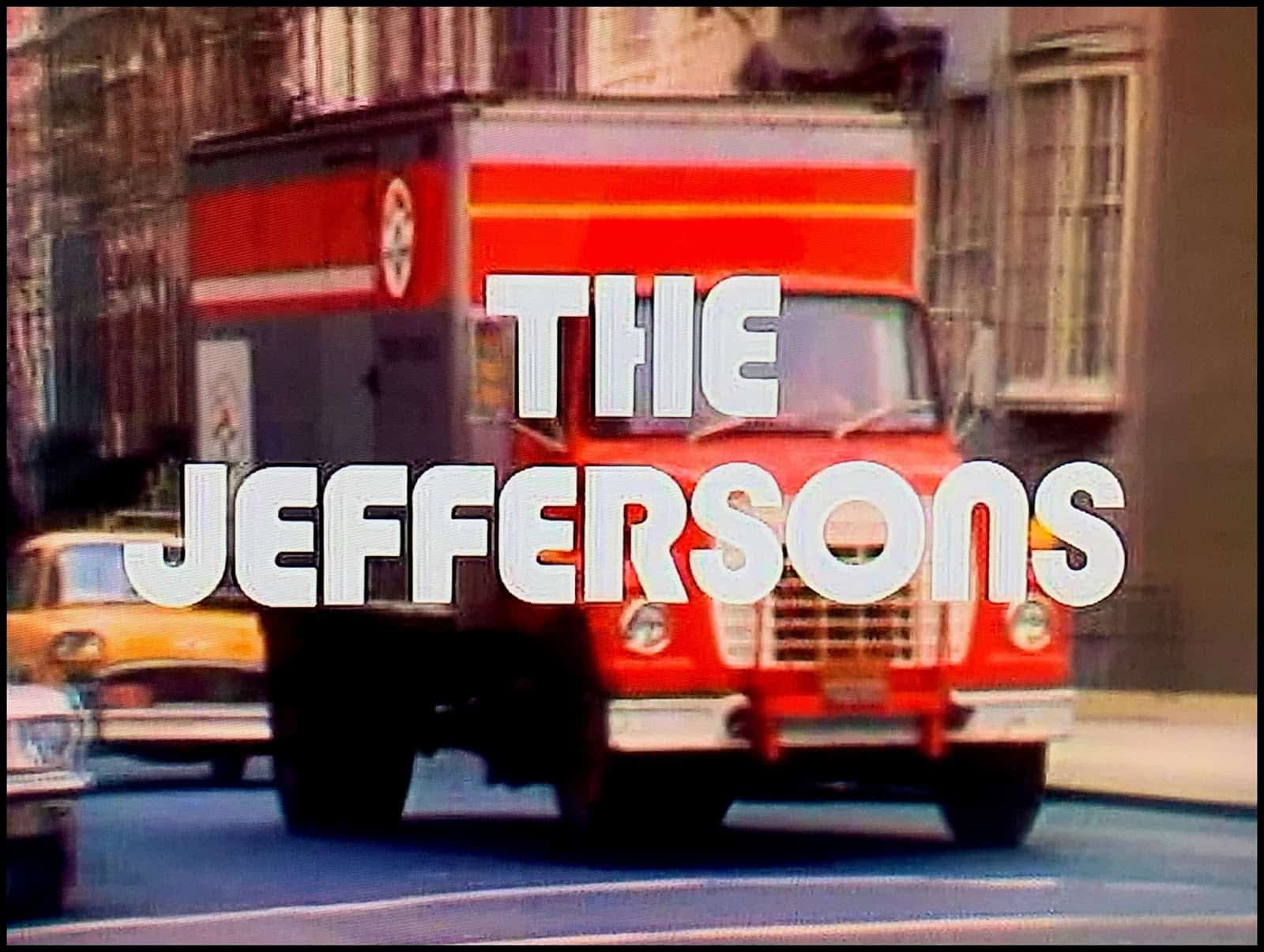 And there are probably five gazillion other examples. But you get the idea. Often, at least on TV, the road to self improvement starts with some luggage.
Words to live by. Oliver Wendell Douglas explained in one episode why he moved from the big city to a farm. Even if his speech was played for laughs (with a fife dramatically playing, "Yankee Doodle" in the background), Douglas clearly wanted to improve his quality of life:
"I came out here to get away from the rat race of the city. Out here where I could breathe the pure air work the fertile soil. Where a man can plant his seeds and watch 'em shoot upwards toward the sun and the sky, like our forefathers did. The farmer's the backbone of America. It's his gnarled hands, aching back that gives America its great strength."
Self Improvement Tip #2. Accept a job.
In the pilot episode of Superstore (2015-2021), Jonah Simms and Mateo Liwanag both start at the department store, Cloud 9. Dave Nelson takes a job in the pilot episode of NewsRadio (1995-1999) but first has to fire his predecessor.
Diane Chambers, of course, famously started a new job as a waitress in the first episode of Cheers.
For those who remember the 1970s and 1980s sitcom, Alice, at the start of the series, Alice Hyatt accepts a job at Mel's Diner – and moves to a new city – and, well, nine seasons of television comedy commences. It isn't a glamorous job – Alice is a waitress – and she's working for a cheap boss who isn't one to give out promotions or a raise.
Still, given the close friendships Alice develops, and the fact that she has a steady paycheck and is able to provide for herself and her son, one can argue that it was a good decision on her part. You could also argue that it was a terrible decision. In the first episode, after all, she had been on her way to Los Angeles to pursue a singing career. Maybe Alice Hyatt would have been a lot better off not taking a job at Mel's Diner.
In any case, often, at least on TV, the road to self improvement starts with a resume.
Words to live by. As Jonah says early on in the series:
"My point is, there are people who do nothing and there are people who do something, and I am one of those people. The something group."
Tip #3. Leave a doomed relationship.
Mary Richards in The Mary Tyler Moore Show (1970-1977) leaves her long-time boyfriend who can't commit – and gets a new job as an associate producer at news station WJM-TV – and moves to a new city – and meets her new best friend, Rhoda.
Years later, Rachel Greene does something similar in Friends (1994-2004), leaving her fiancé at the altar, moving in with her friends and taking a job at a coffeehouse. If you're a fan of the show, you know how things worked out for her. Arguably, she became a lot happier than she would have been as the wife of Barry Farber.
Often, at least on TV, the road to self improvement starts with having a conversation that starts with, "It's not you. It's me."
Words to live by. Rachel tries to explain in a phone conversation to her father why she decided to make such a drastic change – she didn't like where her life was headed, and she wanted to be somebody different.
"It's like all my life everybody keeps telling that I'm a shoe. You're a shoe, you're a shoe, you're a shoe! But what if I don't want to be a shoe anymore? Maybe I'm a purse, or a hat.. I don't want you to buy me a hat, I'm saying I am a hat! It's a metaphor, daddy!"
Tip #4. Start a relationship.
It worked out well for the Bradys in The Brady Bunch (1969-1974) when Mike Brady proposed to Carol, and she accepted. But, of course, they knew that it was much more than a hunch that this group would somehow form a family. Not everybody is going to have the same luck.
Words to live by. In one of Carol Brady's many talks with her kids, in this case with Bobby and from the last episode, she counseled him:
"If you really believe in something, if you really want to do it, you gotta hang in there."
She wasn't offering up relationship advice, but she easily could have been.
Often, at least on TV, the road to self improvement starts with an awkward first date.
Tip #5. Talk to somebody.
It may not be a dramatic change, but sometimes we can head in a new direction simply by communicating with people we're in conflict with – or by talking to somebody with a lot of wisdom, like a priest or a therapist.
Sometimes talking to people about your problems doesn't work out so well. For instance, in Everybody Loves Raymond (1996-2005), in the pilot episode, Debra asks Ray to talk to his parents about not coming over to her birthday party – she just wants some quiet time with her family. And, of course, if you know the series really well, you know that Ray talked to his parents, and they listened… and, okay, that's not at all how things went.
In The Sopranos (1999-2007), New Jersey mobster Tony Soprano decides to see a therapist to talk about his issues. As with Debra Ramone, talking about things didn't necessarily solve all of Tony Soprano's problems, but we can probably all agree that making the attempt to improve things is better than not trying.
Words to live by. Carmela Soprano, Tony's wife, makes the astute observation in season 4 that, "More is lost by indecision than by [the] wrong decision."
So those are some thoughts on how big or significant changes might turn your own narrative around for the better. Or for the worse. In other words, if you make a dramatic change in your life and then wind up working for nine years in a greasy diner with little pay, and with a gruff but loveable boss who calls one of the waitresses, "Dingbat," don't blame me.