Everybody, at some point, has to ask for a raise. Even if you're working for yourself, you have clients, and you're going to have to negotiate for a higher payment or simply tell them that you're raising your rates – and hope they don't balk.
So how you should ask for a raise? Whether it's your boss, a client or, well, anyone?
Well, as you know, if you're at all familiar with this blog, you can always turn on the TV for inspiration. Plenty of TV characters have been in that position of having to ask for a raise – and there are a number of do's and don'ts you may want to keep in mind.
Today's "TV Lesson" Breakdown:
Don't get distracted by a shiny title.
Yes, it's great to get a promotion. You want a promotion. But if you ask for a raise, and you get a new title without additional money, you really aren't getting much.
In the Cheers episode, "Our Daily Bread," Woody decides he needs a raise, and he goes into Rebecca's office to ask for one. She manages to convince him that what he really wants is a title. Before long, Woody is pushing for a better title instead of a better paycheck – and Rebecca grants him his wish. Well, her wish.
"Get out," Woody says, beyond excited. "Senior bartender?! Wait till I tell my folks. To think I came in here asking for a stupid little raise, and now this."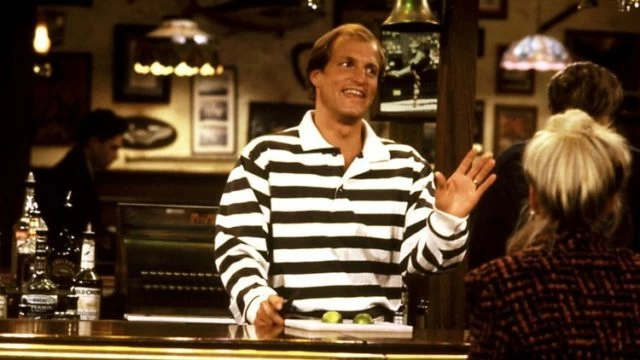 Do believe in your worth.
At the beginning of the episode, "Lucy Goes on Strike," in the first season of Here's Lucy (1969-1974), Lucy Carter decides she deserves a raise from her boss, Harrison Carter, who is also her brother-in-law. She's been working for him for three years without a raise, Lucy helpful shares with Mr. Carter and the audience. So to ask for a raise seems perfectly reasonable.
Now, I wouldn't personally recommend going on strike if you're only one employee, and you have a temperamental boss like Harrison Carter, but as it turns out, the strike is effective. Lucy's brother-in-law does agree to negotiate a raise.
Don't try to butter up your boss before asking for a raise.
It can be a little too obvious and might backfire. At least, it didn't go well for Lucy Carter.
At the start of the episode, Lucy brings Harrison flowers, coffee and a doughnut. She puts a pillow behind his back (he's sitting on a presumably uncomfortable chair behind a desk), and she even sticks a cigar in his mouth.
Harrison Carter knows something is up. "There must be some explanation for this display of nauseating kindness," he says.
Don't make unreasonable demands.
Lucy's request for a raise seems reasonable – she only asks for a $10 raise, presumably $10 a week. But as much as the viewer may root for Lucy, during negotiations after the strike, she mentions that she wants "fringe benefits" and asks for a month of paid vacation to Hawaii. Mr. Carter responds that he'll give her three days in Pismo Beach, though because negotiations broke down, it seems unlikely that Lucy even got that.
Don't hit your boss in the head with a flowerpot.
Lucy ends up thinking that Harrison is going to murder her – long story – and, well, she clocks him in the head. Alas, when the topic of the raise comes back up, she doesn't get it. There's a lesson in there somewhere.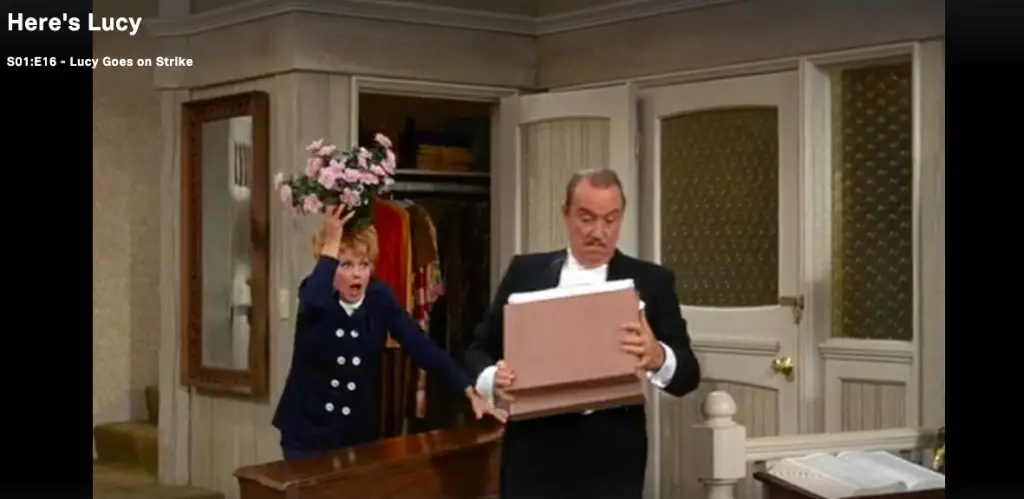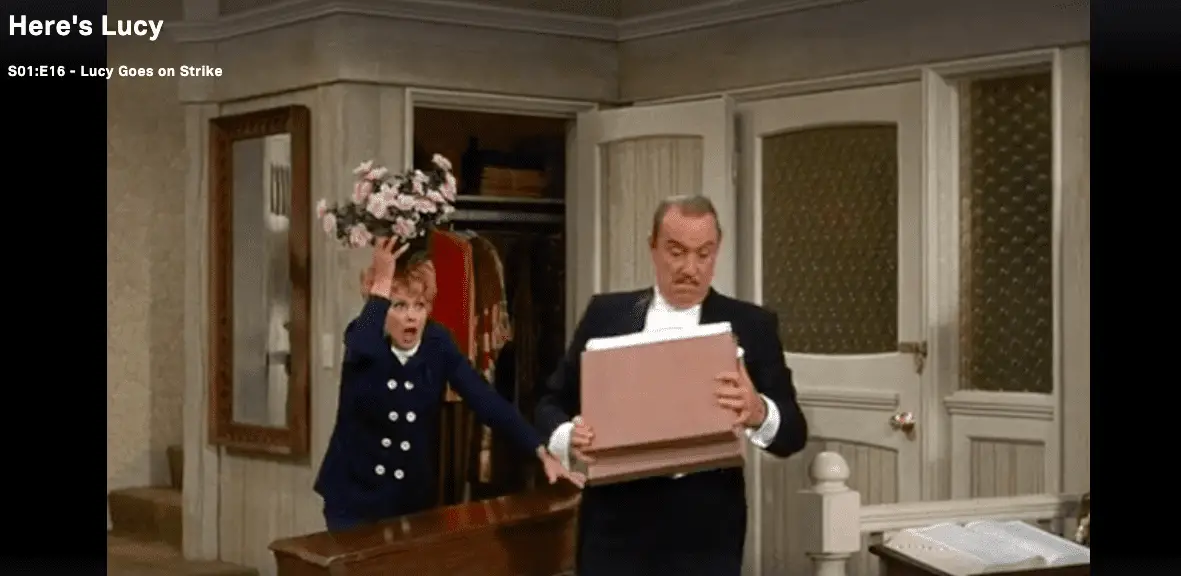 How to ask for a raise? Don't, when it's bad timing.
You could argue that there's no good time to ask for a raise, and so you might as well bring it up, but some times are definitely better than others. If a company is floundering, if the economy isn't doing well, maybe it's best to wait; that's why Woody gets a title instead of money – the bar isn't doing well. Still, if you feel you're doing an excellent job and helping the company thrive during a crummy economy, maybe there's no need to wait.
But even if you deserve a raise and can make a strong case that the time for a raise is now, you do want your boss's full attention, which is why Amy Sosa (played by the incomparable America Ferrera) probably made the wrong move when she asked her district manager for a raise in the episode, "Lottery," during the third season of Superstore (2015-2021).
The timing was bad. Really bad.
Amy had just accidentally hit her district manager with a golf cart. The request went about as well as you could expect.
Do make your case – clearly and with conviction.
If you're really going to ask for a raise by modeling yourself after a TV character, you'd do well to consider one of the most capable – Mary Richards in The Mary Tyler Moore Show (1970-1977).
During the first episode of the third season, Mary learns that the man who had her job before her made a higher salary than she was making. She asks her boss, Lou Grant, about that discrepancy, and he freely admits that, yes, she isn't getting as much money because she is a woman. He also says that Mary is doing a better job than the male predecessor before her – but Mr. Grant explains that this guy had a family to support – three kids.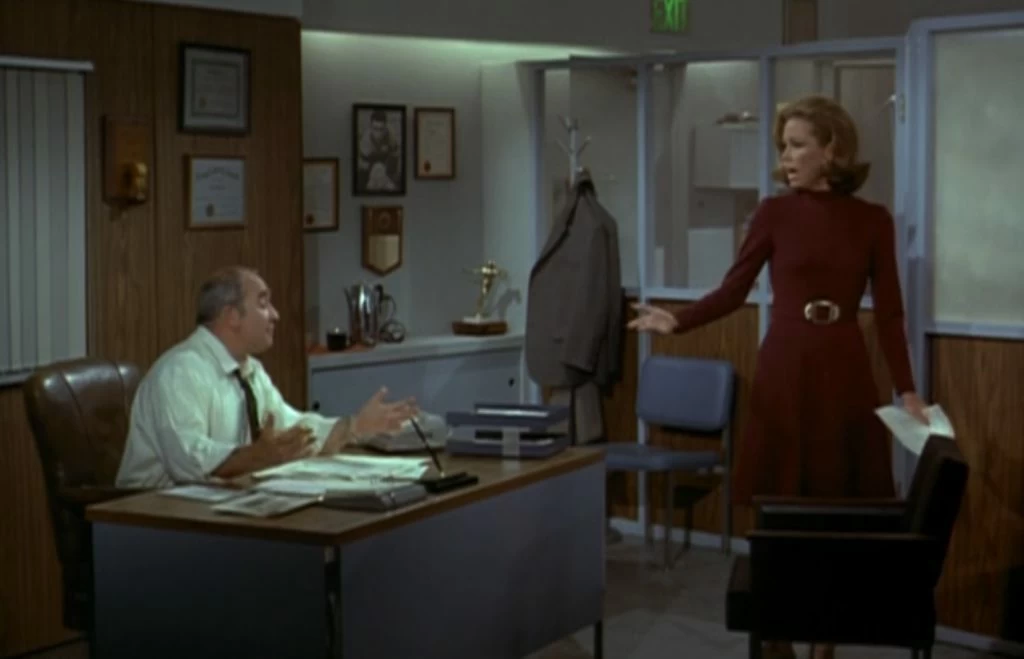 Mary is sympathetic to that at first, but she makes her argument logically, and it's often hard for reasonable people to refute logic. Lou Grant has his quirks, but he is reasonable.
Mary says;
"Mr. Grant, there is no good reason why two people doing the same job at the same place shouldn't be making the same."

Mary Tyler Moore
Mr. Grant ultimately agrees and gives Mary Richards a $50 a week raise, matching the previous guy's salary. Maybe you could argue that due to inflation he should have paid her a bit more, but we'll take our victories where we can get them.
It's a wonderful episode. At one point, Mary tells off the loveable but egotistical buffoon Ted Baxter.
Lou Grant, drinking while watching the broadcast, looks at his news writer, Murray Slaughter, and says: "Murray, did I just hear right? Did I hear Mary tell Ted to shut up on the air?"
Murray replies in the affirmative.
Lou Grant (smiling): "Good."
And Ted isn't too pleased about Mary's raise.
Ted Baxter: "Why are you giving a fifty dollar a week raise to someone who told me to shut up on the air?"
Lou Grant: "It's all I could afford, Ted."
But it's also a wonderful episode because The Mary Tyler Moore Show was so skilled at taking timely topics and making them relatable to everyone. That women still aren't paid the same is just as timely issue as it was when it first aired on September 16, 1972 is ridiculous, of course, and an issue for another day or blog. But figuring out how to ask for a raise is something that every employee, in every decade, in every century, has had to go through. That probably won't change, although some of the details might. Like, maybe in the future, we'll be asking our robot overloads for raises.
Where you can watch these shows: (at the time of this writing): You may find these shows in other places, but try Hulu.com for The Mary Tyler Moore Show and Superstore. Cheers is on Hulu.com and Peacock. Here's Lucy (all five seasons) is on Tubi TV, which is free.