The Rockford Files was far more than a 1970s detective show. In a lot of ways, the TV series, featuring world-weary private eye, Jim Rockford, was really about how hard it is to be an adult – particularly when it comes to managing money.
Of course, Rockford had it rougher than many people. He was wrongfully convicted of armed robbery and spent five years in prison for it. When he got out, he had to pick up the pieces of his life. Choosing the career of an investigator made sense for a guy who had seen it all in San Quentin Prison, but working as a freelance detective – at least in Rockford's world – did not exactly mean receiving a steady paycheck.
Probably many of us can relate to Rockford's financial headaches. So if you've ever struggled with your cash flow or credit cards and are looking for a little inspiration, here are nine money lessons that we can pick up from Jim Rockford.
Today's "TV Lesson" Breakdown: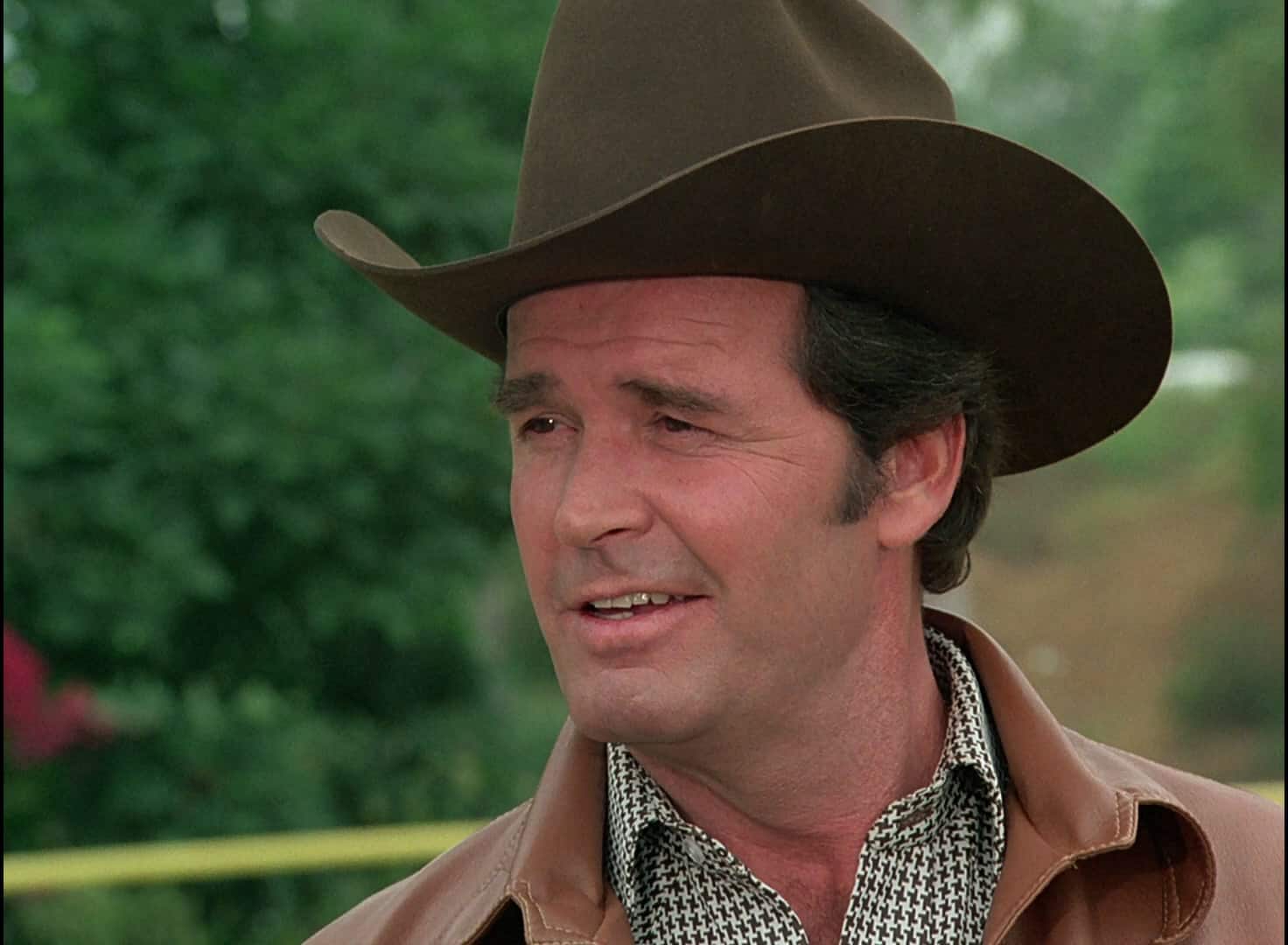 1. Ask questions about your finances.
Jim Rockford, in the episode "Coulter City Wildcat," in the third season, finds himself wondering: Why did two guys force his father, Joseph "Rocky" Rockford, to sign a blank form, allowing them to take ownership of some property that was in his father's name, land that supposedly wasn't worth anything?
Rocky, you see, has won some land in a public auction sponsored by the federal government. Some bad guys have gotten wind of it, and at the beginning of the episode, they show up at Rocky's house, demanding he sign the property over to them.
Rocky refuses, but after being threatened, he understandably signs the paperwork. But then Rocky storms out of his house, angry at himself and furious at the men. He lets the air out of one of the men's tires, before they drive away, and soon after, the guys beat up Rocky.
When Rockford finds out, he's concerned, of course, but he could have just decided that at least his dad is okay, and let's just leave it at that. Rocky certainly seems to be content to forget about being beaten up and just move on. But, no, this is Jim Rockford we're talking about. He has questions and asks his dad:  "How'd you get mixed up in a crazy, flaky scheme like this?"
"There ain't nothing flaky about the United States government," Rocky says.
Rocky explains how he recently won some real estate in an oil rights lottery. Basically, Rocky was paying for the chance to own some land that might have oil in the ground. The New York Times wrote about the practice in 1981, several years after the episode aired, and noted, "Lottery applications can be bought by adult American citizens or companies for a $25 filing fee, increased from $10 as of October 1. The winners are determined in drawings held every lottery month in the B.L.M's 11 regional offices."
It's hard to explain much more without detailing the entire plot of "Coulter City Wildcat," but suffice it to say, Jim has plenty of questions for his father – questions, like, "Dad, who turned you onto this scheme?"
"Harry Schreau down at the Gear Tavern," Rocky says. "He's the one always buying drinks for the house."
"Dad, isn't Harry also the one who lost five hundred bucks on an astrology chain letter?"
Before long, Jim is driving down to Coulter City with his father and almost getting them killed by bad guys. They're also thrown in jail and, well, a lot of things happen. But the main takeaway here is that Jim Rockford's habit of asking questions about his father's finances is one that we should all emulate. And also, if you have a pal who has lost $500 on an astrology chain letter, maybe don't listen to any of their financial advice.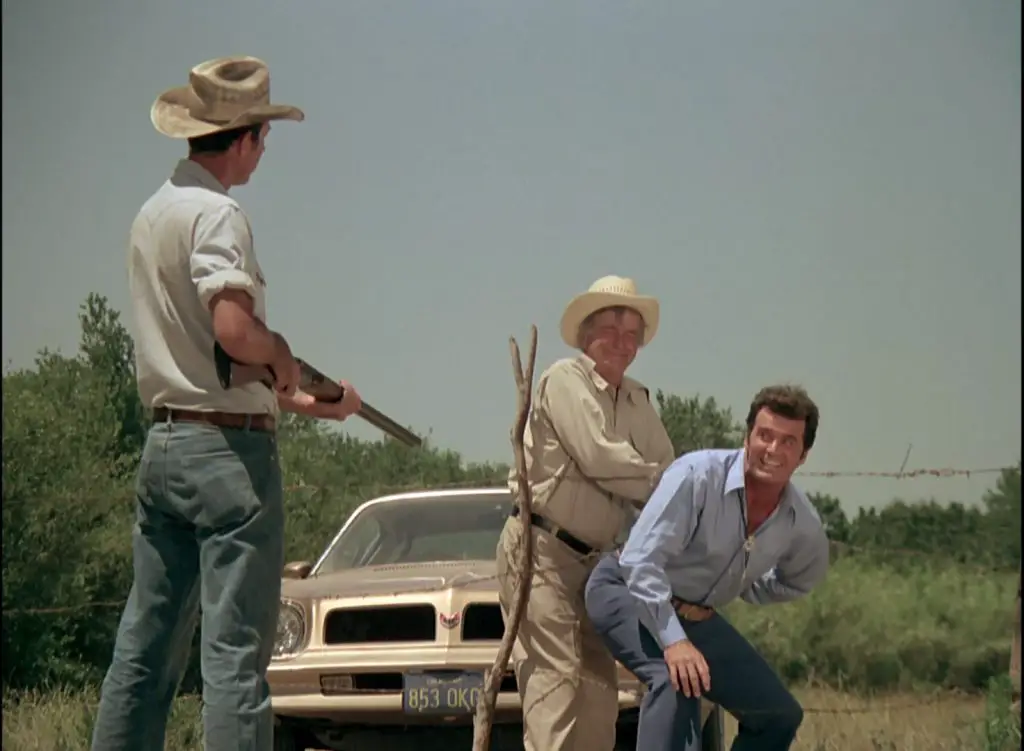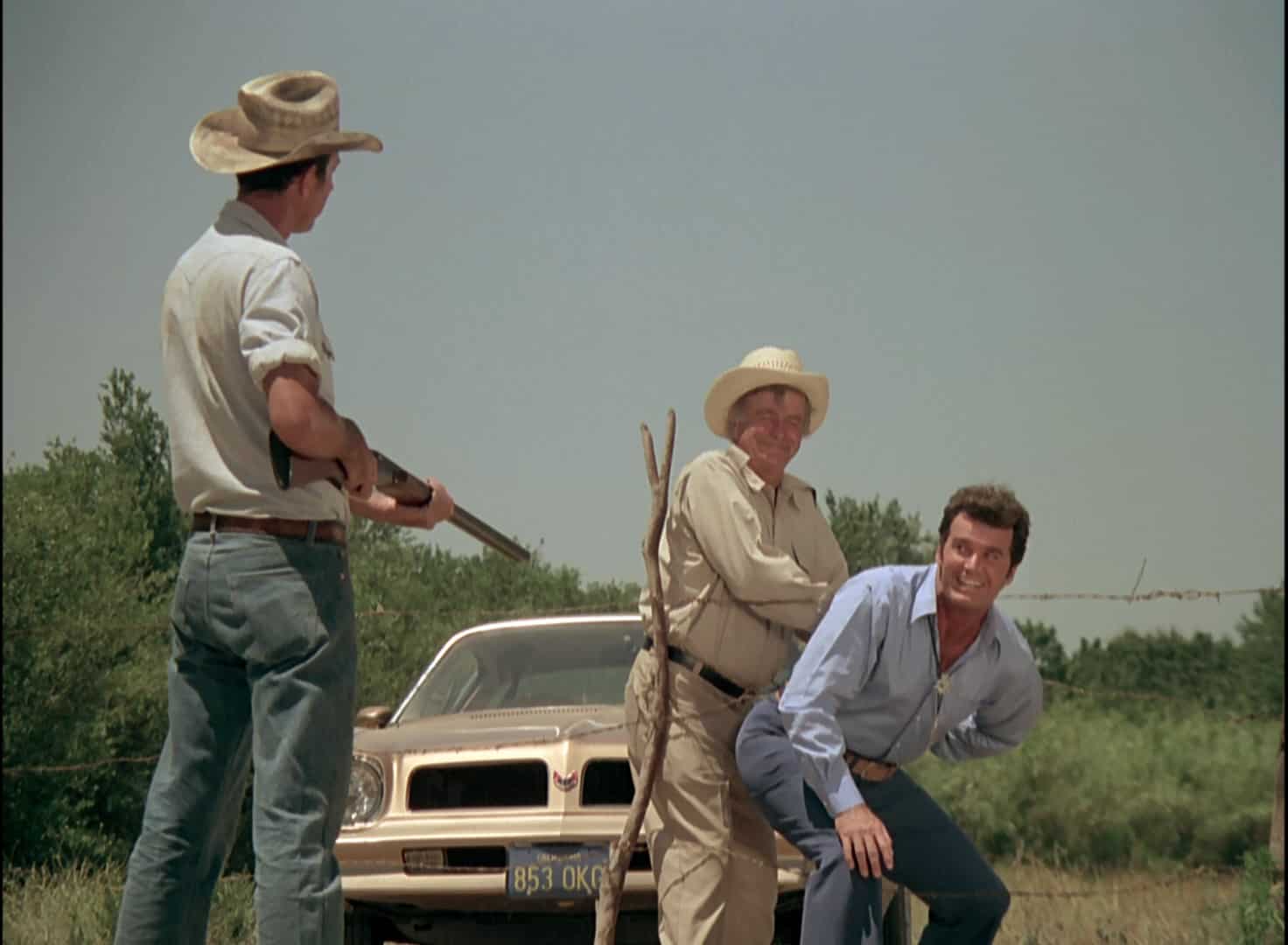 2. It's important to have "money rules."
What those rules are is probably less important than the fact that you have some money guidelines that you follow that keep you out of financial trouble. Perhaps you always do your research on an investment before you put money into something you know little about. Or you make sure that you never spend more money in a month than you earn.
Having some sort of guiding principle or policy about money keeps you from doing dumb stuff, or it at least can put some guardrails up, so you do less dumb stuff.
Jim Rockford makes it clear he follows at least a couple money rules he follows in the first season of The Rockford Files, in the episode called, "The Big Ripoff."
Marilyn Polonski, a model, asks Rockford, "Is there anything you won't do for money?"
"Well, there's two things," Rockford says. "I won't kill for it, and I won't marry for it. Other than that, I'm open to about anything."
3. Professionals can save you a lot of money.
Jim Rockford almost always had his attorney Beth Davenport at his side (she was played by Gretchen Corbett, who was with the show from 1974 to 1978, and then found herself off the series due to some contract dispute between the studio and producers of the series).
Davenport was an excellent lawyer, and without her, Rockford would have been in big trouble. He was frequently getting thrown into jail on the series, in the course of his detective work, and often, thanks to her springing him, Rockford would then be able to clear his name and catch the bad guys.
Of course, he probably didn't pay Beth enough. That was suggested in the 1977 episode, "Forced Retirement," when Davenport quits her firm and strikes out on her own. She shares that news with Rockford and a friend, Susan (Margie Impert), whose life has just been saved from the attorney and private eye.
"I am worried about clients. Where are they going to come from?" Beth asks Susan.
"Oh, hey, they'll come. They'll come," Rockford interjects. "And, you know, you've always got me."
"Thanks, Jim. I was talking about paying clients, though," Beth says.
The crestfallen look on Rockford's face is priceless.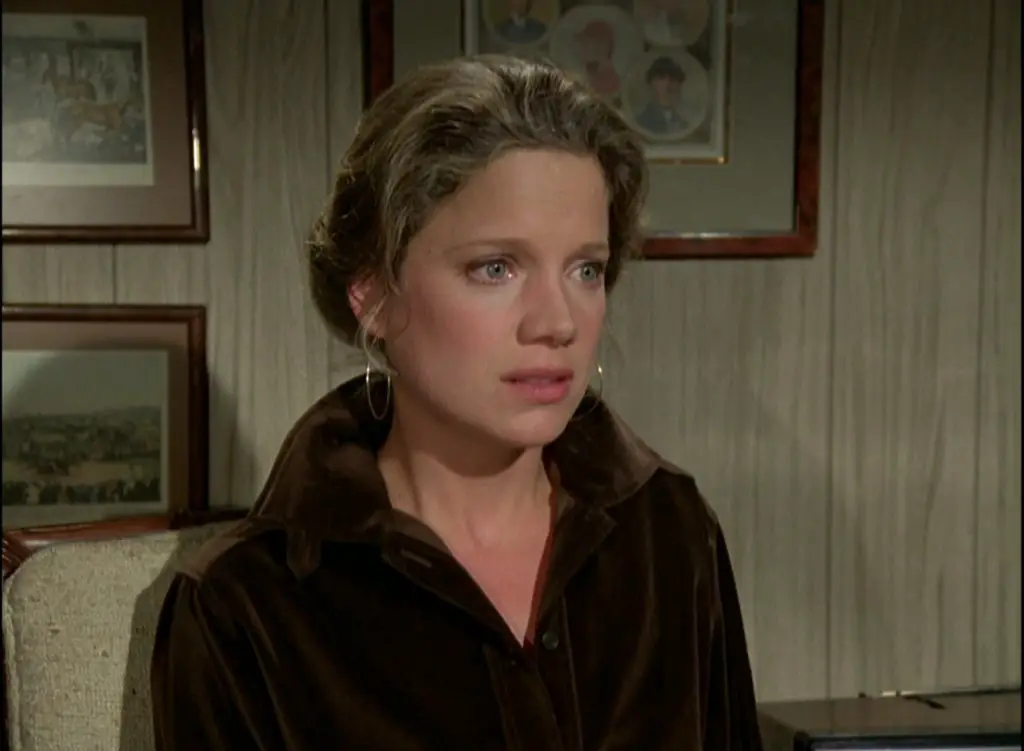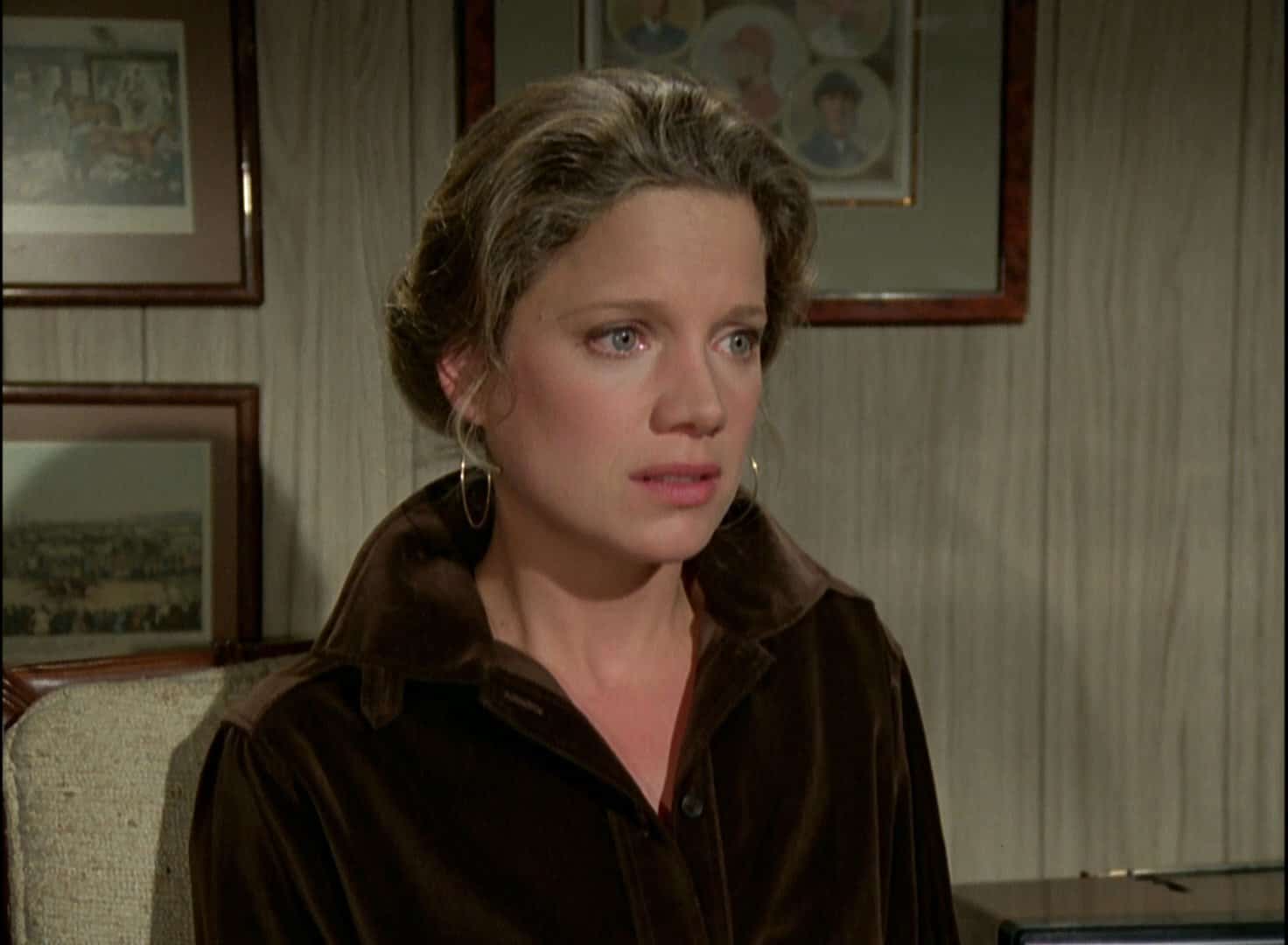 4. Always pay your insurance premiums.
This important public service announcement comes in "Return to the 38th Parallel," a 1976 episode of The Rockford Files. Jim Rockford's answering machine goes off at the beginning of the show, as always, and after the beep, we hear a message.
The caller says, "Tompkins at Guaranteed Insurance. About your burglary claim? Major loss all right. Funny you remembered to file... You didn't remember to pay your premium."
5. Be wary of any investments that seem too good to be true.
In "The Farnsworth Stratagem," a 1975 episode of The Rockford Files, police sergeant Dennis Becker learns a lot about money – and being scammed. This excellent episode is stuffed with financial wisdom.
The episode starts off with Dennis Becker and his wife bringing Jim Rockford to the hotel that they are part owners of. The plan is that they're going to spend the weekend golfing and enjoying the Becker's big investment.
Dennis Becker and his wife, Peggy, have put a $7,500 payment on the hotel, and they still owe $700,000 (!). But the way they see it, they'll earn enough money every month from the hotel room profits to make $1,250 monthly payments until $700,000 is cleared – and then the rest is just profit.
"It was a long-term investment," Peggy explains to Rockford, after recognizing that they've been had. They are, indeed, part owners of the hotel, according to the desk manager that they talk to, but they don't have much to show for it.
When Dennis asks, "What did I buy?" the desk manager (Gerald McRaney) says, "The lobby."
It's a confusing scam, and if one picks it apart, it gets even more perplexing. For instance, these are condominiums at this "hotel" and so there are no rooms to rent.
Clearly, the Beckers should have more thoroughly read their contract, and did the Beckers even visit this "hotel"? That's never made entirely clear, and certainly, they should have asked more questions before signing the contract. They also should have had somebody look over the contract.
Later, in the episode, Beth Davenport wants to know why Dennis didn't let her read the contract first. He should have (See: #3: Professionals can save you a lot of money). Instead, according to Rockford, Dennis Becker had a first-year law student look it over.
Anyway, the point is, if an investment seems like a dream come true, it may actually be a nightmare. Rockford smells a rat as soon as they arrive at the "hotel." As Rockford tells Becker, as they get out of the car and look around the place in awe, "You're an investigator, second grade. Civil servant. Your salary's not exactly a secret. This place costs millions."
Rockford just can't figure out how Becker can afford to be an owner of this lush property, and as they quickly discover, he isn't. Not really.
Rockford wants to know how Becker got sucked into this scam.
"I didn't get sucked in. I fought my way in. They didn't need my money. They didn't even want my money," Becker says.
"Yeah, and suddenly somebody dropped out, and the 2.5 percent opened up, and they roped their mark. It's classic, you know," Rockford says.
"You never met this guy, Simon Lloyd," Becker says, agreeing but a little defensive. "He could talk the stripes off a zebra. I wanted in so bad my teeth hurt."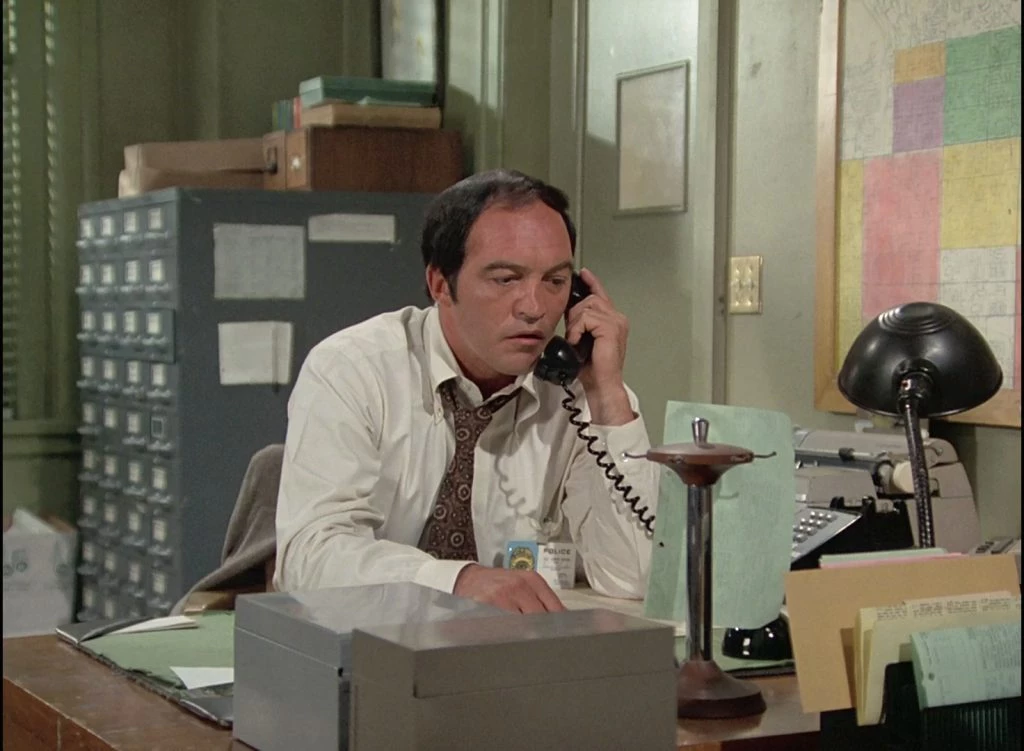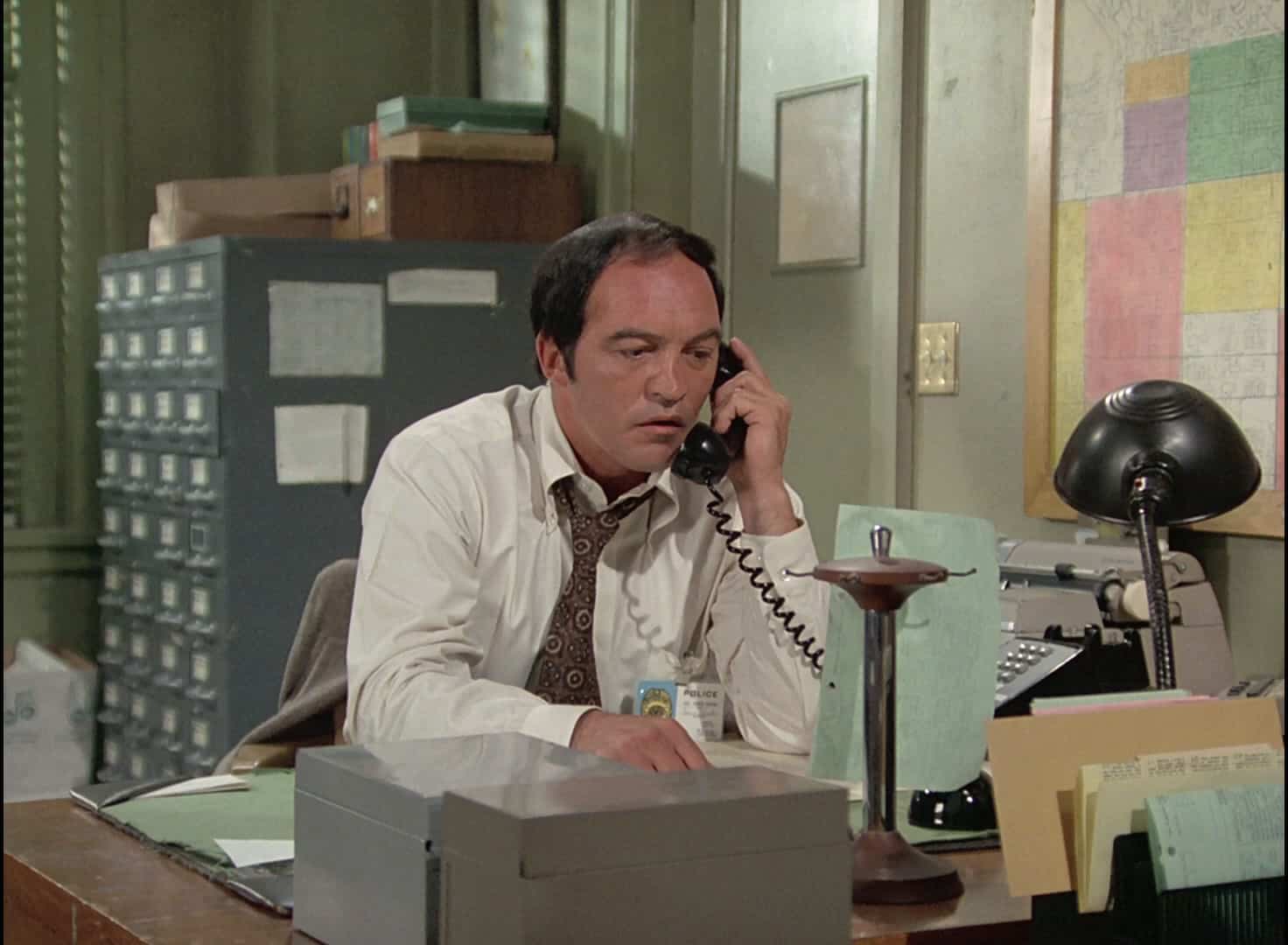 6. Cut your financial losses while you can.
Becker, of course, wants to hire Rockford to uncover the creeps who scammed him and his wife out of money. Rockford points out that Becker's not exactly in a great financial position to hire him, and besides, he could go to the city manager and get plenty of help to bring the scammers to justice.
Becker prefers to take out a loan from the credit union and hire Rockford. He's not about to go to the city manager.
"If word ever gets down to the precinct that I bought this con, do you know what happens to my life?" Becker asks.
"You'll get razzed. Razzed is a lot better than being bankrupt," Rockford says.
7. Don't fall for a bank's "gift" to get you to be a customer.
Not long after Rockford takes on the Beckers as clients, he is visited at his trailer by somebody else who was swindled out of money by the aforementioned Simon Lloyd, Audrey Wyatt (Linda Evans).
When Audrey smells burnt bread that Rockford, moments earlier, had been trying to pry out of a toaster with a fork (hopefully it was unplugged), he offers some helpful advice: "If you ever change banks, don't accept a toaster, this is my fourth one."
It's good, even if it's outdated, advice. Banks, as you likely know, used to offer cheap gifts, like toasters, to entice customers to open an account; in recent years, they've gotten smart and often just give customers cold hard cash. It's a no brainer that receiving $400 or $700 to open an account is a lot better than accepting a toaster. That said, your gift of money from a bank will be spent sooner or later, and you'll still be a customer and possibly losing money if, for instance, there are fees that eventually offset the cold hard cash you were given for signing up.
So in that way, maybe that financial wisdom isn't completely outdated.
Mostly, though, I'm mentioning Rockford's burnt toast because it's amusing to think of Jim Rockford, who was often broke, changing banks at least four times to get a free toaster.
8. Don't shortchange yourself when you set your fees.
If you're working for yourself, you have to pay yourself a living wage, and it's best to not shortchange yourself and believe in your value. Great advice in the 1970s, and still great advice in the 21st century. Jim Rockford charged his clients $200 a day, plus expenses, which would be a little over $1,000 a day in today's dollars, plus expenses. Holy cow. Rockford did not work cheaply.
Linda Evan's character, Audrey Wyatt, decides to split the cost of hiring Rockford to find their con artists with Becker, and she mentions that a bill he gave her is for a full day's work, even though he didn't put in a full day's work.
Rockford essentially shrugs. "Well, I don't have an hourly rate," he says.
Not all of his clients were amenable to Rockford's terms, however. At the start of one episode, a guy leaves a message on Rockford's answering machine, clearly taking issue with the expense report. He snaps, "Rockford, this is Mr. Dow. If you think I'm going to pay to have your car repainted, you're nuts. You can take your expense bill and stuff it."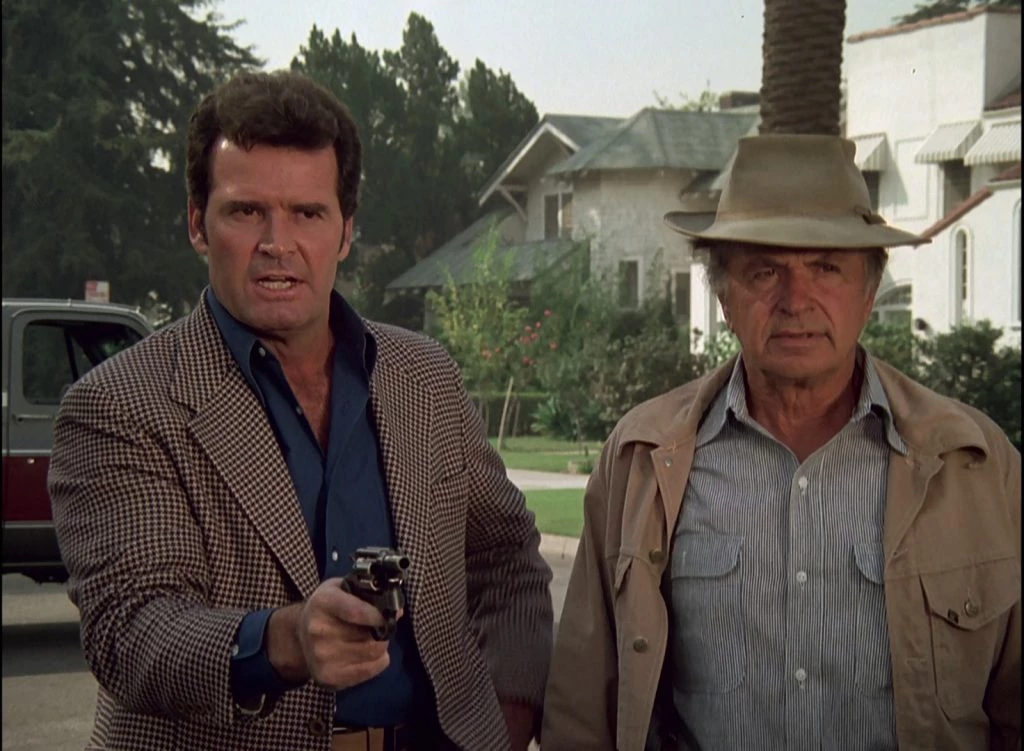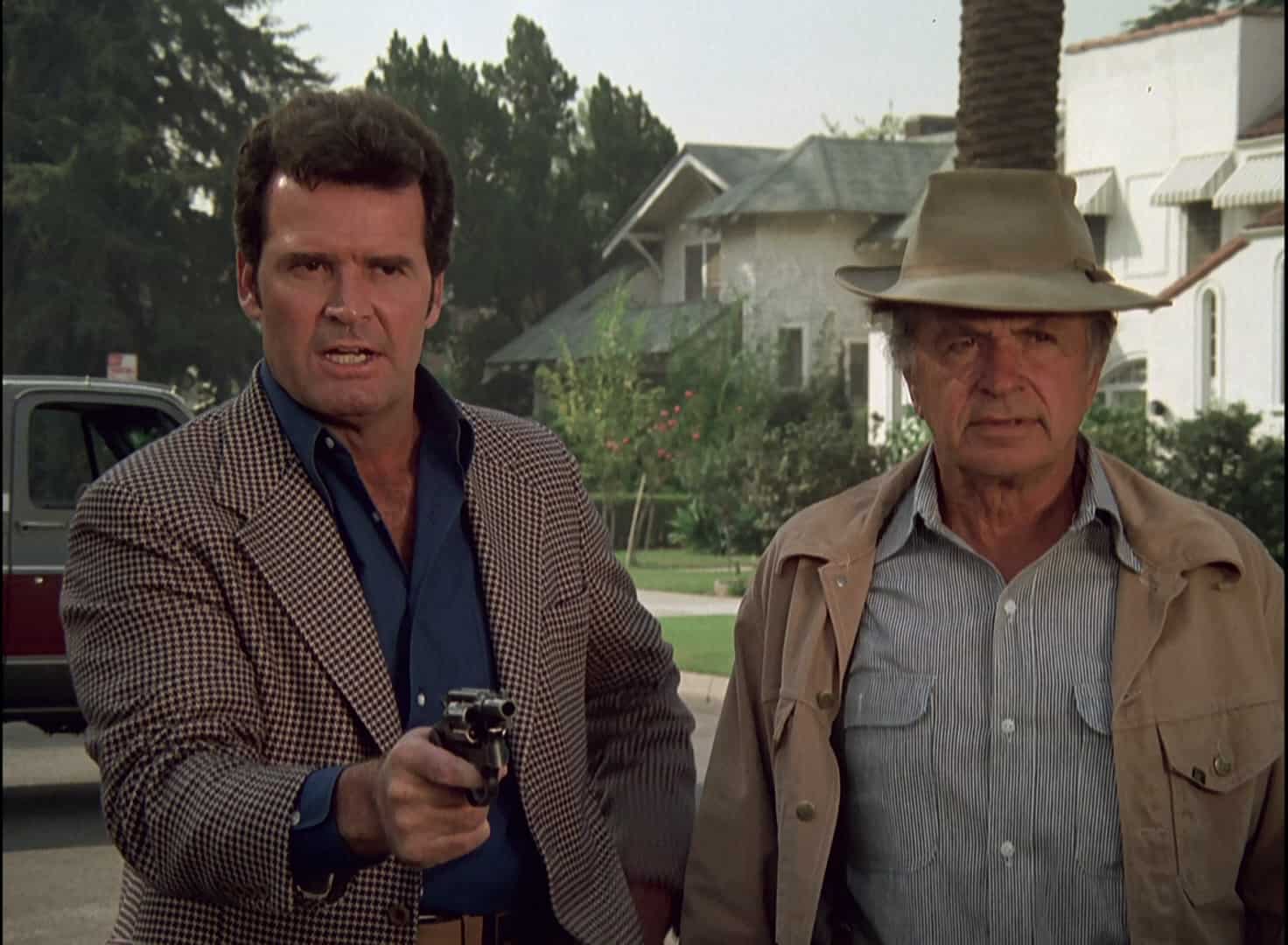 9. Lenders don't like lending to risky borrowers.
We all know that lenders would rather stay away from risky borrowers, but that's always good to remember -- especially if you plan on buying a house or car or taking out any sizeable loan in the near future.
While Rockford is working for Ms. Wyatt and Dennis Becker, William McKinsey, a representative of the National Savings and Loan, drops by to inform Rockford that the bank is going to foreclose on his trailer.
"That's ridiculous. I haven't missed any payments," Rockford says.
"Banking is a rather conservative business. You, on the other hand, lead a rather flamboyant lifestyle," McKinsey says.
"Well, my line of work hasn't changed since I applied for that loan," Rockford says.
"No, but your cases have, and the bank officers feel that you're currently involved in one, in which might prove particularly hazardous," McKinsey says.
"And the bank would like me to drop it?" asks Rockford, who suddenly realizes that the men who swindled Becker and Wyatt clearly have powerful friends.
McKinsey doesn't answer. He asks Rockford to have his belongings out by the 14th, so the bank can sell the trailer at an auction in Newhall, California, by the 15th.
Improbable as this conversation seems, and it is, credit cards and banks often don't give out loans if they think the borrower has a job that won't allow them to make steady payments.
At any rate, Rockford tells McKinsey, "Now, wait a minute. I still have a right to pay off what I owe. You'll get your money."
"I doubt that, Mr. Rockford. I've seen your financial statement," McKinsey says.
Where to watch The Rockford Files (at the time of this writing): The Rockford Files (the entire series) can be found for free on a number of streaming services, including TubiTV.com, PeacockTV.com and IMDB.com.
Articles similar to this one: Well, you'd probably want to read about where The Rockford Files fits into the history of the answering machine.