Have you ever wanted to become a silent partner and invest in a business? You could do far worse than watch and learn from Rob Petrie and Buddy Sorrell in The Dick Van Dyke Show.
Specifically, you should check out the 1965 episode, "Young Man with a Shoehorn," in which Rob and Buddy, two TV comedy writers, invest in the American dream – that is, a discount shoe shop. Things go wrong for the two investors, of course, as they tend to do on sitcoms, but all in all, Rob and Buddy are pretty good role models.
Here's what they do right.
Today's "TV Lesson" Breakdown:
They invest money that they can afford to lose
So everything starts off when comedy writers Rob, Buddy and Sally Rogers learn that their boss, Alan Brady, will be re-doing some Civil War sketches that the trio wrote some time ago for some network specials – and will pay them in full for them. So they're getting extra money and won't have to work.
"What are you going to do with your money?" Buddy asks Rob.
"Oh, I don't know. Put it in the bank, I suppose," Rob says.
"That's what I like -- a gambler," Buddy cracks. "Well, I always said, if I got extra loot, I'm gonna invest it."
Rob asks where Buddy plans to invest his money.
"My Uncle Lou's shoe store. And if you guys were smart, you'd invest it in with me," Buddy says.
So that's how this episode begins, but as you can see, it isn't like Buddy is suggesting Rob or Sally take out a second mortgage on their homes.
"It's a good little business and with a litle extra money, it could be a great business," Buddy says. "Come on, what do you got to lose?"
"Our money," Rob says.
True enough, but at least it's extra money.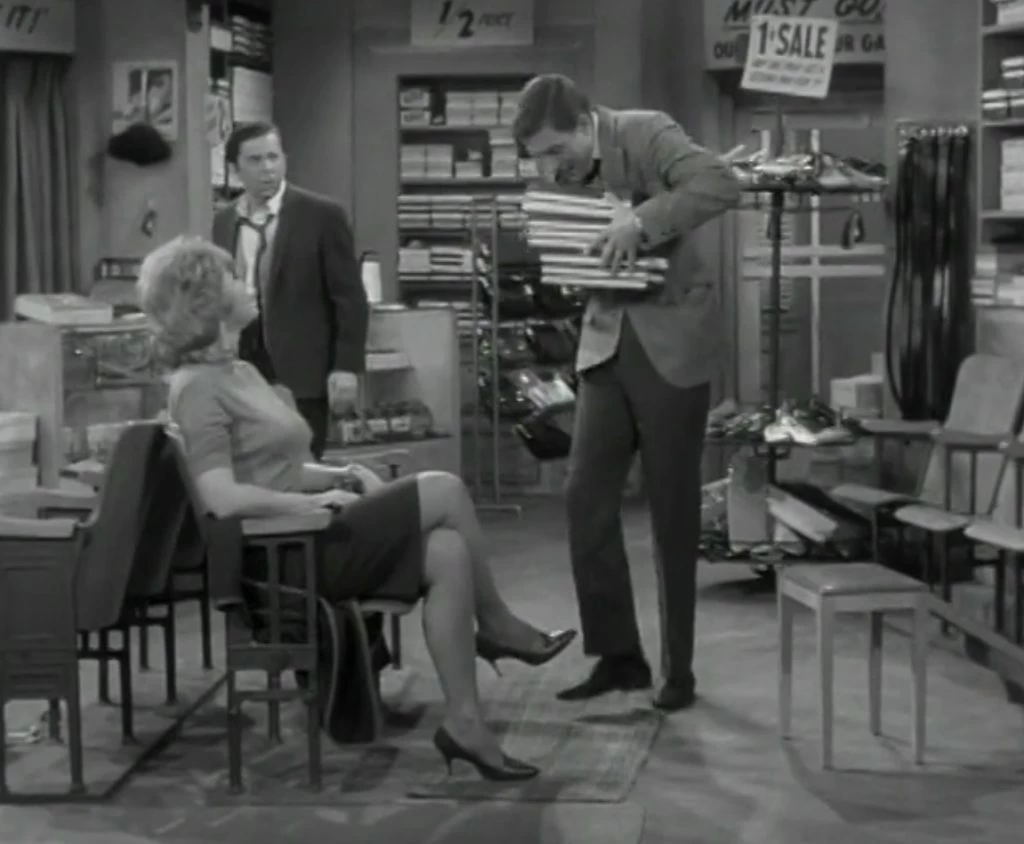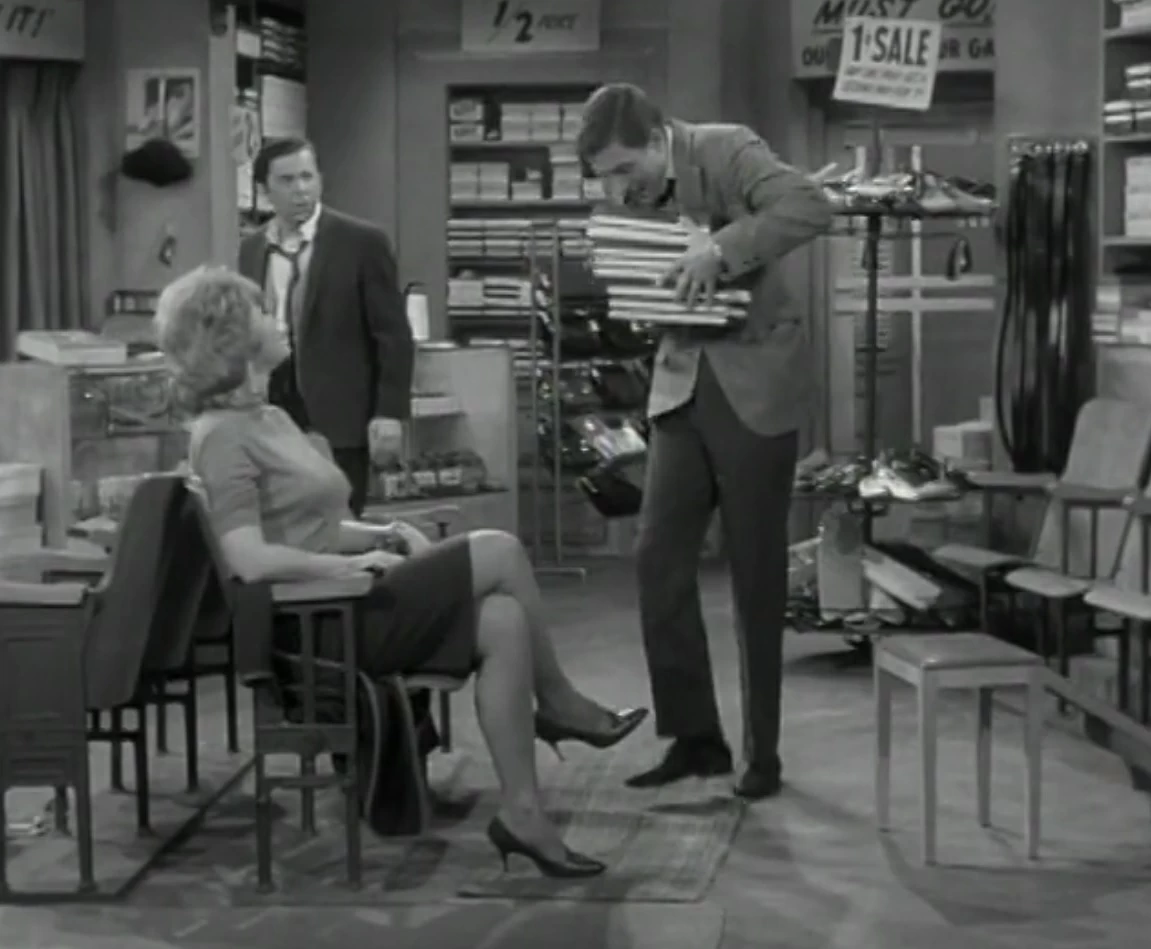 They ask good questions
Buddy doesn't really have many questions. It's his Uncle Lou's shoe store. He feels like he knows the establishment pretty well. But Sally says that they shouldn't rush into this. "You gotta think of all the business angles," she says.
"She's right," Rob says. "Is it a good location?"
"Yeah, and how's his credit rating, and, uh, are there any single men working there, who are tall and with sideburns?" Sally asks.
Apparently tired of his friend's man crazy routine, Buddy shoots her down. Sally looks hurt and then asks, "Hey, how is the location?"
"Good. Right by the subway," Buddy says.
Rob then asks if there are any tall single men there with sideburns. When his comedy partners look surprised, Rob says to Sally, "Hey, you take care of me, I'll take care of you," and they shake hands. It's a nice little moment.
But the point of this is – if you are going to invest in a business, you should know something about it.
In any case, Buddy is very enthusiastic about his Uncle Lou's business acumen.
"He sells shoes like I write jokes," Buddy says.
"He sells old shoes?" Sally asks.
Do some research on the business
Rob and Sally go with Buddy to Uncle Lou's shoe store – we never learn the actual name – and it's a small but thriving little place, full of customers.
Buddy points out Sid Feldman, the store's crack salesman, and then he introduces Rob and Sally to Lou and shares that they want to become silent partners. Lou is pleased, and soon, they're in his back room, and he shows off his profit statements and paperwork. We learn that he has a full-time employee – Sid Feldman – and a part-time employee.
It must be a pretty good chunk of change Rob, Buddy and Sally have received from Alan Brady because as Lou has big plans. "Now with a little extra capital, I could add some stock. I could put on a new man and maybe put up a new storefront," he says.
Sally decides to not become a silent partner, preferring to invest in herself and maybe to buy shoes instead of buying partial ownership of a shoe store, but Buddy and Rob are all in. Well, Rob is almost all in.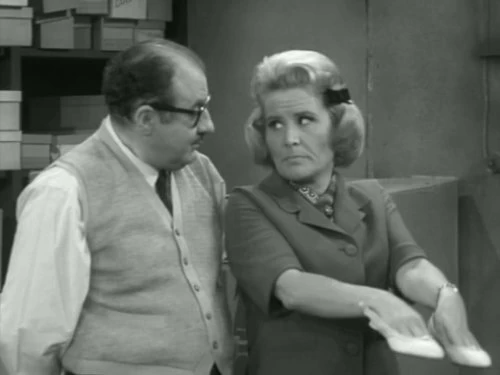 Talk it over with your spouse first
Rob Petrie is clearly interested in becoming a silent partner, but he wants to talk it over with his wife, Laura Petrie, first.
What follows is a charming scene between Dick Van Dyke and Mary Tyler Moore, and you can really see why some TV audience members thought they were actually married in real life. They really do come off as a real husband and wife discussing a major financial decision -- and have a thorough discussion on whether it's a good idea or not to put the money in the shoe store.
Laura points out that there is a lot of practical things that they could do with the bonus, and to that, Rob says, "Laura, you're trying to turn that bonus into underwear money."
"Underwear money?"
We then learn that one Christmas little Rob Petrie received $5 from his aunt – but his parents made him spend it on underwear.
Laura says that, well, maybe Rob needed underwear. Rob doesn't disagree, but he wants to put the money toward something they don't necessarily need but would like to do.
Laura agrees that investing is a good idea, but she says that if they're going that route, why not do something more substantial or at least more exciting?
"What's more exciting than a discount shoe store?" Rob asks. Then he answers his own question. "Yeah, you're right. Everything."
Still, Rob really wants to invest the money.
"OK, what about AT&T?" Laura asks.
It's a good idea – one can imagine that some 1965 AT&T stock would be worth a fortune today – but Rob says, "AT&T is just like underwear. You can rely on it, but you don't want to show it to people. The thing about a discount shoe store is that it's a real place. You can take friends there. Listen to the cash register ring. And Ritchie can play with empty boxes and shoe spoons."
Horns, she corrects him.
"It's just something we've always wanted -- a discount shoe store," Rob says.
Laura is clearly now thinking, We?
She is amused, though, and she is supportive, telling him: "Well, look darling, if your secret desire has been to own a discount shoe store, how could I possibly stand in your way?"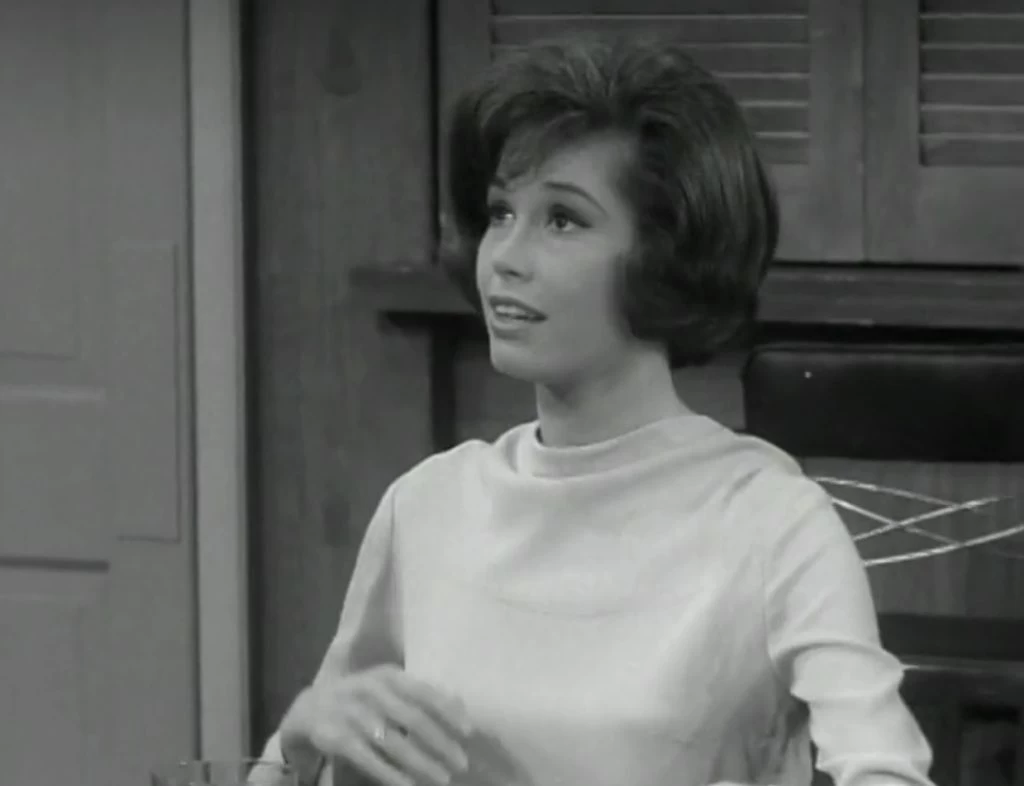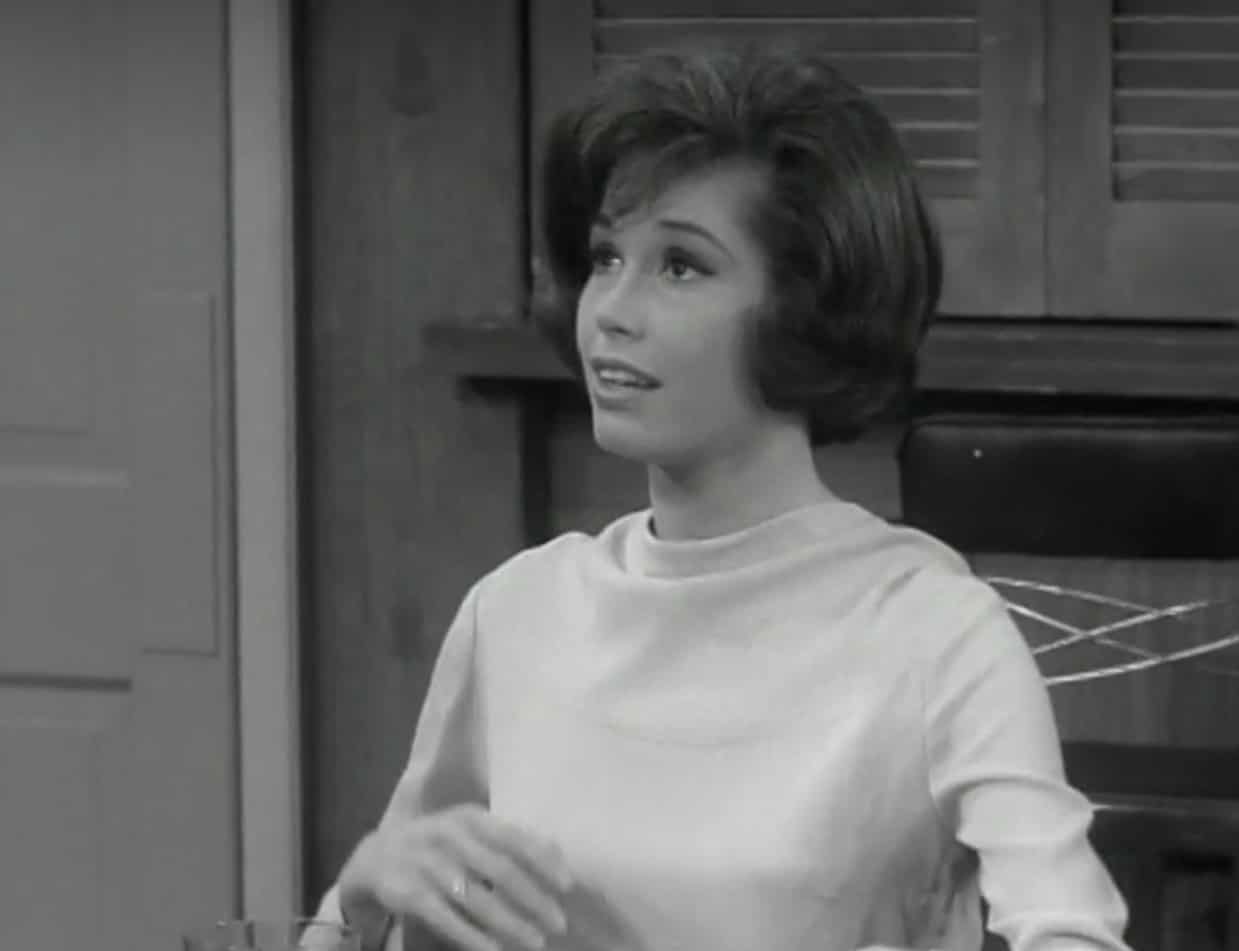 Recognize When to Stay Silent
During the conversation about whether they should invest in the store, Rob surprises Laura with a pair of shoes he bought for her. Unfortunately for Rob, she finds them kind of hideous, and so she decides to return them at the store. She takes her neighbor, Millie Helper, with her. Millie is impressed with the little store.
"All Jerry ever invests in is dull old mutual funds," Millie says of her husband, Jerry, a dentist.
Laura says mutual funds are good.
"Yeah, but it's just a hunk of paper," Millie says, looking at everything going on in the shoe store. "This is a slice of life."
True, but as they soon discover, the shoe salesman, Sid Feldman, is not a cheery guy. He isn't quick to wait on the ladies – even when all of the other customers have left – and he's just, well, a grouch. He also isn't very good about exchanging the shoes, but to be a little fair to him, he doesn't have the type of shoe that Laura is looking for. But Mr. Warmth, Sid is not.
Laura tells Sid that she doesn't like his attitude, which makes his attitude even worse. Millie points out, "The customer is always right," and Sid cracks, "Hey, that's a catchy phrase -- I'll remember that."
(Out of curiosity, I started researching the phrase, and it dates back to the 1800s, with both the entrepreneurs Marshall Field and John Wanamaker taking credit for saying, "The customer is always right.")
So Laura returns home with the shoes she hates, and she has a talk with Rob.
Once again, they have a discussion, where they examine an issue intelligently and both make good points.
Laura thinks Rob should tell Lou, the main owner of the store, how rude Sid was to her and Millie.
"Oh, honey, I don't know. It's none of my business," Rob says.
Laura makes an excellent point with some clever wordplay: "Rob, it is your business because it is your business."
Rob agrees, but he points out that Buddy's uncle runs the shop and probably has a pretty good idea of Sid Feldman's work ethic.
"I'm just a silent partner. Nobody likes a loud silent partner," Rob says.
Laura wonders if she should be the one to have a talk with Lou.
"No," Rob says, clearly torn by what to do. "The only thing worse than a loud silent partner is a loud silent partner's wife."
Laura points out that as an investor in Lou's discount shoe store, he should be protecting his investment.
Rob agrees. But he hates the idea of ratting out Sid to Lou. "Two days in the shoe business, and I'm already the heel," he says.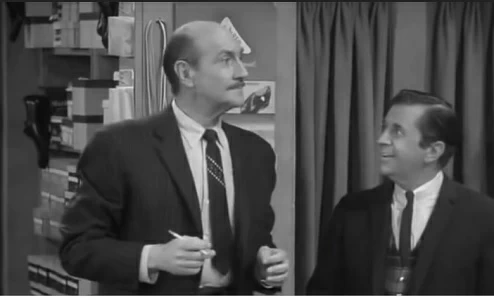 Fully Understand the Business You're Going Into
So Rob visits the discount shoe store, bringing Buddy with him. Unfortunately, it's a Saturday, and Lou is out to lunch. Sid Feldman is there, and Rob and Buddy (mostly Rob) end up having a discussion with him about his salesmanship. It doesn't go well.
"I've been in the shoe business for 27 years. You've been in three days. You're going to tell me how to sell shoes?" Sid asks.
Before long, Sid quits.
"Treat them any way you want, Mr. Charm," he says to Rob. "I don't take any orders from college boys. You take care of the customers."
Rob and Buddy are stunned – and without a shoe salesman for their business.
And, of course, Rob and Buddy end up selling shoes – and it's really a fun series of scenes as they both realize they have no idea what they're doing.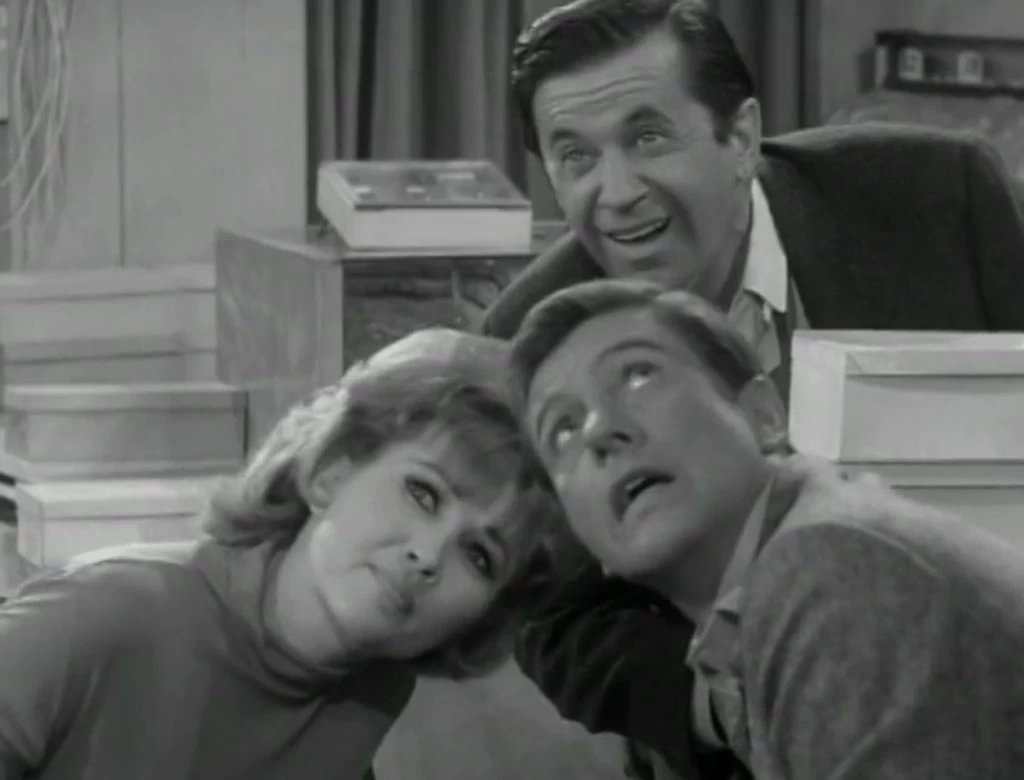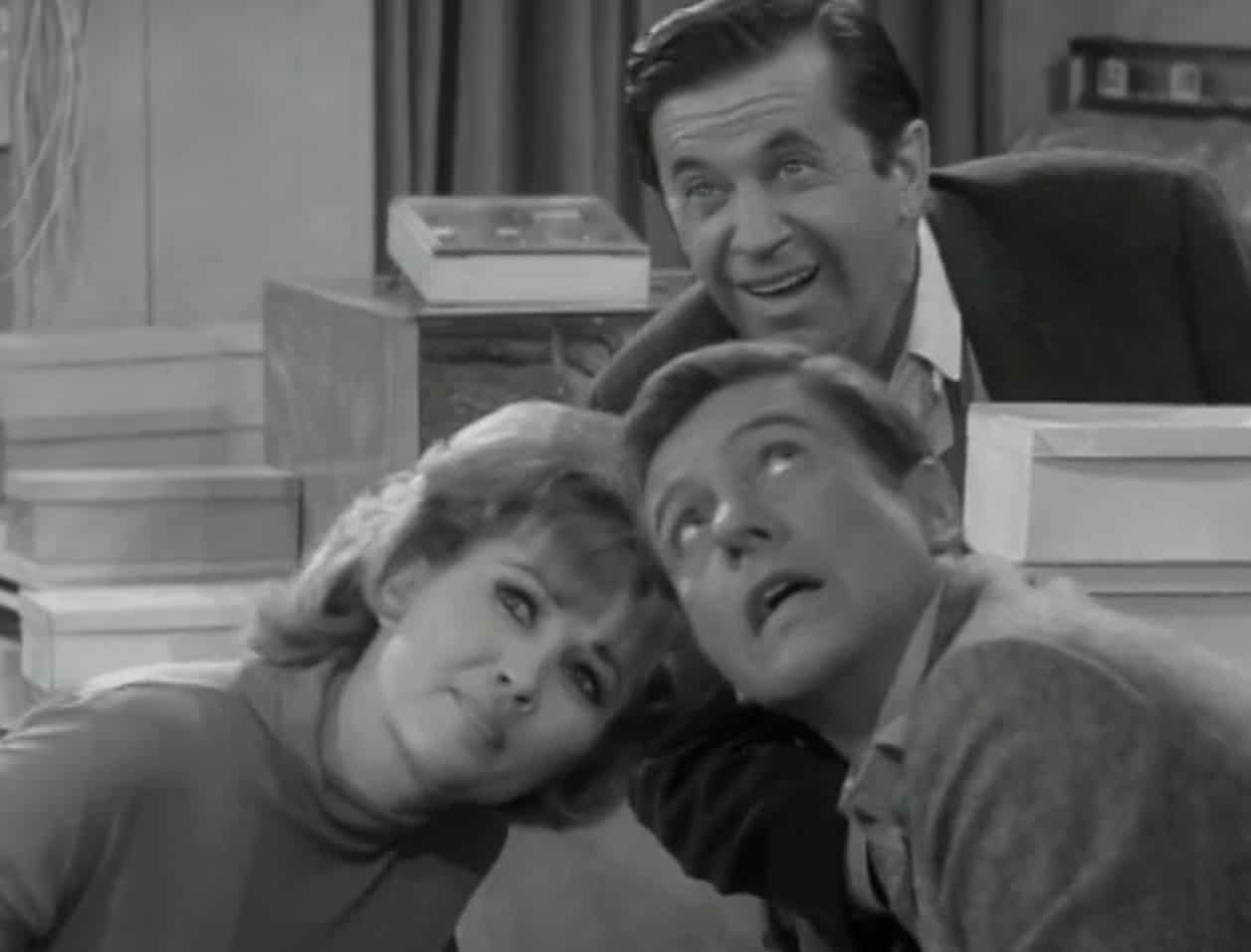 Rob takes the first customer, a guy who wants to read his newspaper while getting some shoes. Instead, the customer ends up offering Rob tips on how to measure shoes. "I'm sure he bought those out of pity than for any other reason," Rob says to Buddy later. "But, boy, I made our first sale."
After what appears to be several hours of waiting on customers – it's a long lunch that Lou is on – Rob and Buddy feel really good about how things have turned out. It wasn't easy, but they sold a lot of shoes.
Lou returns, however, not too pleased. He ran into Sid at the delicatessen and knows what happened. Still, after hearing about how well Rob and Buddy did with their customers, Lou makes a crack about how he'll see them on Monday morning, and that they'll make shoe business history with all of the sales they'll make.
Rob and Buddy protest, saying that they can't do that. After all, they have to work on "The Alan Brady Show."
And that's when Lou has a heart to heart talk with his not so silent partners about the discount shoe business.
For one, Lou soon shoots down the idea that Rob and Buddy did a great job selling shoes. For instance, Lou saw one customer, a Mrs. Spanochek, walk out of the store without buying shoes; from Sid, she usually buys two. And while Rob and Buddy sold shoes to half their customers, Sid usually sells shoes to 80 percent of the people who come into the store.
Then Lou points out that it's one thing to sell shoes for a lark – it's another to do it every day, day after day. He says that Rob and Buddy have glamorous jobs and probably often get interesting offers for new positions.
"But I need a guy like Sid because he hasn't got such exciting choices," Lou says. It's a sad but honest appraisal of the situation.
But then Lou explains why Rob and Buddy and Laura were so off in their thinking.
"People come in looking for bargains," Lou starts to explain.
"That doesn't mean you treat them rough, Lou," Rob says.
"Yes, I do," Lou says, sharply. "The rougher the treatment, the bigger the bargain."
"Really -- is that the way people figure?" Rob asks.
"Yeah, that's what they expect of this store. People come in here to get a steal, and they don't want to steal from a nice guy. Kind treatment, they get in a maternity shop," Lou adds.
Then Lou says: "We know how to make this business kick. That's what you're investing in."
Rob and Buddy both see the light, and all's well that ends well, as these situations tend to do on The Dick Van Dyke Show.
Rob and Buddy also learn that Sid hasn't really quit. He quits all the time, probably as an emotional release from the stress of selling shoes. One day Sid asked Lou to quit with him, Lou says.
In fact, about then, Sid returns to the store, and Rob and Buddy leave, with all agreeing that they will remain partners – but promising that forever more, they would remain silent.
And with any luck, with Rob and Buddy's investment, Lou's Discount Shoes, or whatever the store was called, fared almost as well as AT&T's stock.
Where to watch The Dick Van Dyke Show (at the time of this writing): The entire series can be found on Hulu.com and occasionally on the cable TV channel, Me TV.
Articles similar to this one: Rob Petrie and Buddy Sorrell could have done any number of things with their money, and in fact, in this blog post, The TV Professor looks at how other TV characters have handled getting unexpected money.