Editor's note: "Streaming Time Capsule" is a semi-regular feature on The TV Professor, looking at some of the unusual and maybe worthwhile, and maybe not worthwhile, TV show oddities that you can find online. Our latest installment? Decoy.
As I mentioned last week, during the worst of the pandemic, I found myself viewing some pretty unusual programming on streaming services. That's how I found Decoy.
Today's "TV Lesson" Breakdown: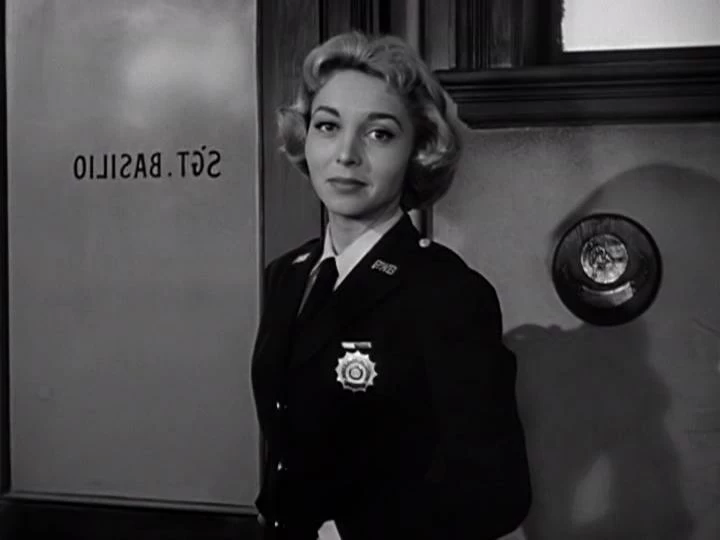 What, Pray Tell, is Decoy?
Right. Glad you asked. Er, glad I asked? Anyway, Decoy is a black and white crime drama that lasted one season, from 1957 to 1958, and it's credited with being the first American TV police procedural to feature a female protagonist. Recently, my 17-year-old daughter, Lorelei, wrote up an essay about strong female TV characters throughout history, and if you haven't checked it out, I hope you do. Some of those characters arguably owe a debt to Decoy.
Although, really, the more I think about it, in television lineage, this series is more like an early version of Law & Order: Special Victims Unit. Mariska Hargitay's Captain Olivia Benson definitely shares some television DNA with Decoy's Casey Jones.
Decoy starred Beverly Garland (1926-2008), and if you know your classic TV, you know her work. She co-starred in the last three seasons of My Three Sons, as Barbara Harper and then Barbara Harper Douglas, once she married widower Steve Douglas. Ms. Garland had a lengthy career beyond My Three Sons, though, and acted in numerous other TV series, often playing moms later in life. She played Stephanie Zimbalist's mother in Remington Steele, Kate Jackson's mom in The Scarecrow and Mrs. King and was Teri Hatcher's mother in Lois & Clark: The New Adventures of Superman.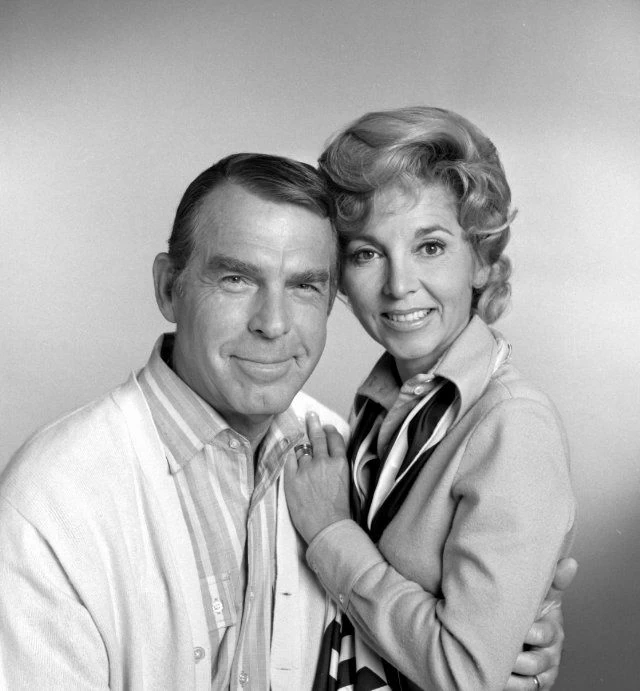 But back to Decoy.
The half hour series aired 39 episodes. Yeah, TV seasons were a lot longer back then. It was also unusual for the times. Decoy wasn't a network TV show but a syndicated one, appearing on TV channels that weren't associated with one of the main networks (then: ABC, NBC and CBS), and it was often filmed on location, out in the streets of New York City.
Apparently, Decoy didn't end due to poor ratings, and it wasn't that the series suffered in quality. Producing a TV series without the support of a network is a tough financial slog, apparently, and the producers decided that they couldn't afford to film a second season.
Garland played, as noted, Casey Jones, a New York City policeman who was often going undercover on dangerous assignments. Sometimes, however, we'd see her in a situation in which she wasn't undercover but in the police station, solving crimes. Whatever and wherever Jones was, she was always somewhere in the seedy underbelly of New York City.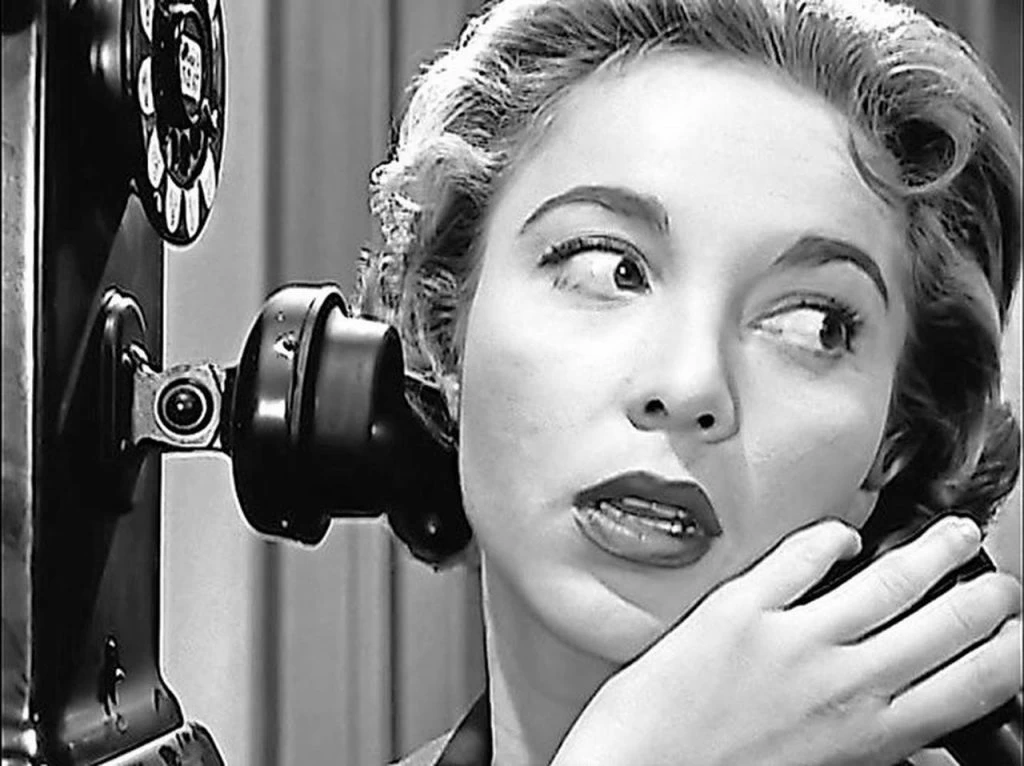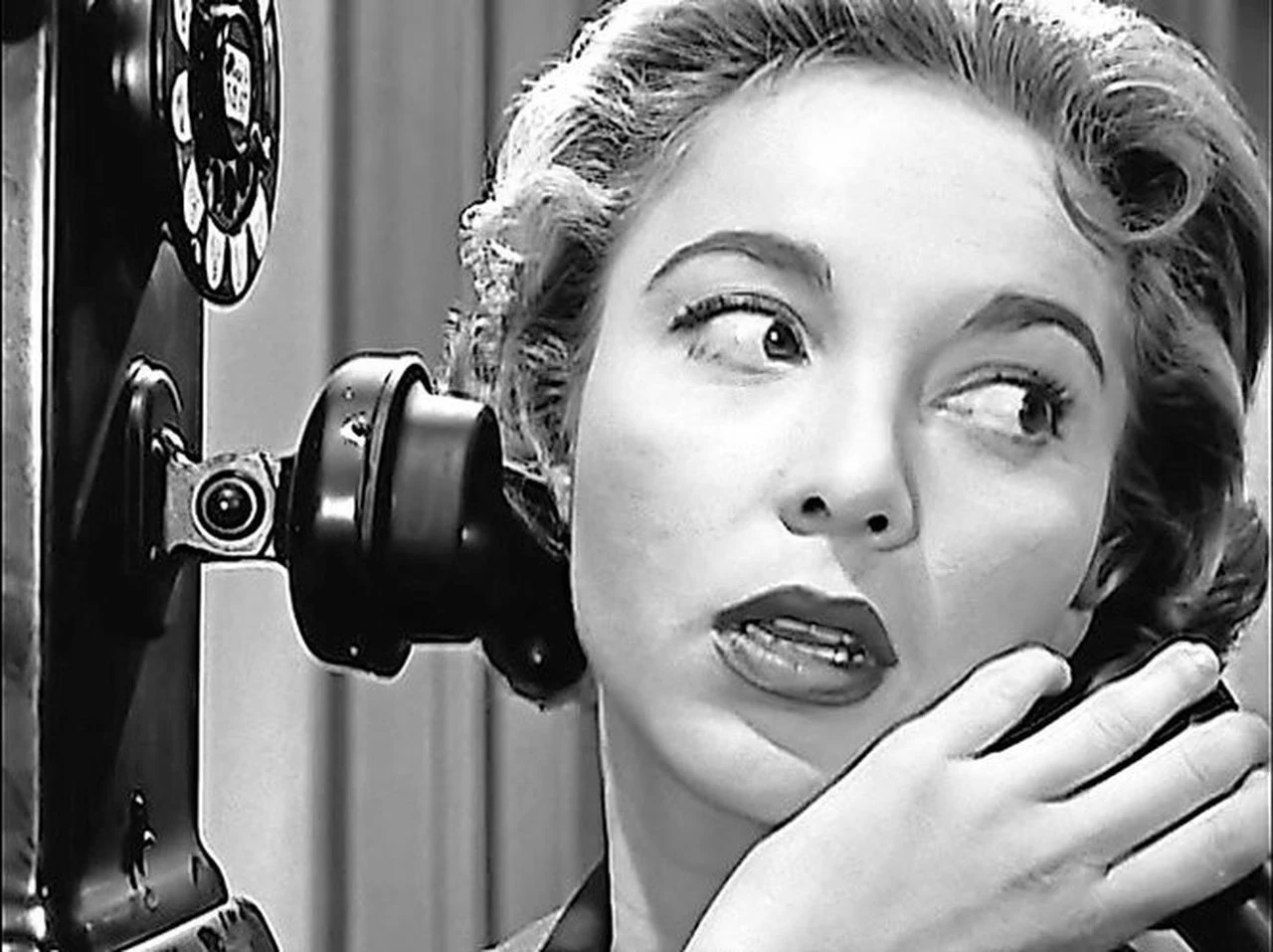 So What Happens in Decoy?
A lot.
I went into Decoy, thinking the series might be kind of cheesy, or that because this was the 1950s, we'd see Casey Jones constantly being saved by the policemen on the force. But of the five or six episodes I've watched – so, yeah, I wouldn't consider myself an expert on the series by any means – Casey is not a damsel in distress.
Each episode opens with Casey Jones narrating and introducing us to what we're about to see, and she often came off as a female Sam Spade. This was a film noir TV series. You know, the dark interiors, the bleak overtones, dingy settings – a world set in the shadows. It's hard, rough life in film noir.
As Casey narrates at the opening of "Eye for an Eye"….
"A cheap hotel room… off 8th avenue, my home for the past three days and nights. I was on assignment with the narcotics bureau, a junkie looking for a fix."
We then see a close up of her arm.
"Needle punctures. The mark of a junkie who is hooked but good. Mine came the easy way. By pressing a ball point pen near a vein."
Moments later, Casey is shouting to her next door neighbor, Maria, to turn down the music. She goes into the hallway, shouts Maria's name again and then enters the room. There's Maria, a heroin user, fully clothed but on her bed and dead to the world, with a knife in her back.
The rest of the 30-minute episode involves Casey trying to find out the identity of Maria's supplier and murderer.
Random observations about Decoy
Guest stars. One of the many fun reasons to check out Decoy is for the guest stars that turn up in the series. I watched the episode of "Eye for an Eye" knowing ahead of time that Ed Asner would be in it, and that was a lot of fun, to see him in a bit part as a nameless sergeant. He appears a few times throughout the episode, though. He has a full head of hair and as you would expect, looks like a much younger Lou Grant. In another episode, "Saturday Lost," I was pleasantly surprised to see Larry Hagman's name pop up in the opening credits. As you probably remember, he was one of the main stars of I Dream of Jeanne and Dallas. He has a small but pivotal role as the boyfriend of an amnesia victim's sister.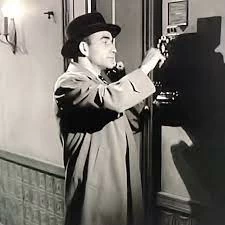 Casey has guts. Again, Beverly Garland isn't playing a police woman who wouldn't be able to solve a crime without the help of her male officers. In "Eye for an Eye," Asner and another police officer try to provide some backup when Casey confronts Maria's brother, who – it's been established – plans to bump off our intrepid heroine as soon as he can get her alone. I was pretty sure the episode would end with Asner saving the day, but, no, Maria's brother manages to get Casey into his car, and they drive away, losing Asner and the other police officer. I won't spoil the ending but suffice it to say that Casey saves her own life and wraps everything up nicely on her own.
The officers respect Casey. I haven't watched enough of the series to definitively say that, but I was struck by the sergeant in "Saturday Lost" played by Simon Oakland, who was a prolific TV character actor, often playing tough guys. Oakland's character, Sergeant Steve Necclo, clearly respects Casey's point of view and treats her as a peer. There's no hint of a suggestion that Necclo looks down at Casey's sleuthing work because she's a woman, which seems to go against the grain of what you might find in a typical 1950s show.
Beverly Garland was the only actor on the series. You would think that there might be some sidekicks appearing every week, or that Casey Jones would work with the same police officers throughout the show, but apparently it was expensive to hire regular actors for this syndicated TV series. So you see Garland working with numerous police officers during the series. A few actors played the same role multiple times but never appeared in more than three episodes.
Each episode ends with the fourth wall breaking. It takes some getting used to, but at the end of each episode, Casey turns to the camera and ties up the story.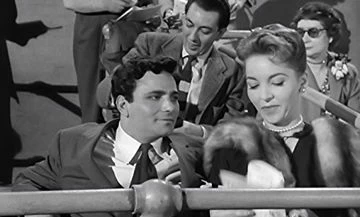 A Little More about Decoy
The producers of Decoy didn't just come up with this idea for a TV series out of thin air. The series dedicated every episode to the Bureau of Policewomen of the New York Police Department. By the 1950s, policewomen were pretty common. The first American police woman was probably Alice Stebbins Wells, who started working in Los Angeles in 1910. The second, or one of the next, was Isabella Goodwin (1865-1943) who worked for the New York City Police Department as a police matron.
Police matrons had existed as an occupation since the 1800s, but generally, they cleaned jail cells or watched over prisoners. Actual crime solving was not part of their job description. In 1912, however, somebody at New York City Police Department asked Ms. Goodwin to take a job undercover as a boardinghouse scrubwoman.
The police had a suspect in mind, a gangster named Eddie "The Boob" Kinsman, who often came to the boardinghouse to visit his girlfriend, known as Swede Annie.
Ms. Goodwin was more than game and dressed up as a scrubwoman and even took on Irish accent. She managed to get hired, and long story made short – she got the information the police needed, and Kinsman was put away.
Before long, there were undercover police women working throughout the city, and eventually the country, and that's how we wound up with a really interesting, largely forgotten, crime drama film noir TV series called Decoy.
Where you can watch this show (at the time of this writing): Decoy can be found on TubiTV.com, a free streaming TV service. The Roku Channel, also free (if you have a Roku) has Decoy.
The next "TV streaming capsule": Lucy Calls the President, a 1977 TV special.