It's crunch time for a lot of students across America. I'm talking AP exams and tests and cramming for quizzing and trying to get your grades up before grades are tallied up, and kids break for the summer. That's why I thought it might be helpful to offer some study tips from a variety of TV characters, from Family Ties to Modern Family. (Mostly examples from Family Ties, but I've got a few other TV shows in here.)
So, see, before we get started, kids of America, the next time you're supposed to be studying – watch some of the shows mentioned in this blog, and you can tell your parents that you are studying. You're studying how these TV characters study. (I know, as a parent of two teenage daughters, one who is on summer break from college and another, studying for exams in her junior year of high school, I should be ashamed…)
Er, okay, but, anyway, if you're looking for study tips, here they are…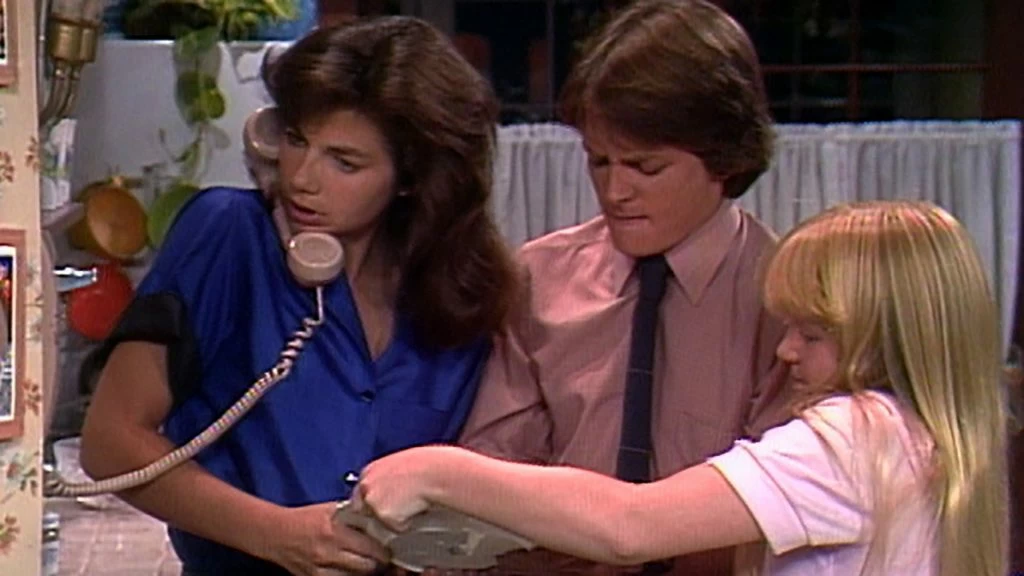 Find a tutor.
Or a study buddy. Look, the strategy works wonders on TV. Whenever a TV character needs help studying, they always seek out somebody else, mostly because the scriptwriters hope the ensuing dialogue leads to comedy gold. Still, in real life, study partners and tutorial services generally do help.
Even the smartest characters on TV ask for assistance. In one episode of Family Ties, Alex P. Keaton hires a tutor to help him bring up his non-Euclidean geometry grade from an 89 to a 90.
He is a bit embarrassed about hiring a tutor, but Alex is smart enough to not let his pride stand in his way of excelling in his studies. As he tells his parents, he needs a tutor because he has never studied this kind of math before.
"It's abstract. It's inexact. It's philosophical. It's everything I hate," Alex says.
Now, naturally, the tutor turns out to be a 13-year-old, and he develop a crush on Jennifer, and there aren't many study tips throughout the episode after that. But, still, if Alex P. Keaton can hire and work with a 13-year-old genius tutor, we can all swallow our pride and ask for help in anything we're studying.
Memorize, memorize, memorize.
I have a feeling that of all the study tips out there, this isn't one of the best ones. I mean, yes, memorization is important when you study, especially in certain topics like math and chemistry, but it's pretty well understood that understanding a topic backwards and forwards is more along the lines of how we all retain information.
At any rate, memorizing seems to work for Alex's sister, Mallory, who has a tough time in a number of episodes with her classes.
In one episode, Mallory crams to be on an academic team with Alex. One of Alex's teammates, Ted Quinn, can't make an upcoming competition.
Alex learns this when he gets a call from Ted, who reports that he has a 104 temperature. The ever-competitive Alex isn't too thrilled to hear this.
"So what?" Alex sputters. "I-it's not even life-threatening until it gets up to 105. You can make it, Ted. Come on! Ted! [pause] Oh, I'm sorry, doctor. [Another pause] No, I didn't mean to excite him. Listen, if Ted regains consciousness, could you have him... Hello?"
So Mallory joins the team, and she does a lot of memorizing over the next several days. Five dry runs, in fact, where Alex and Jennifer try to prepare Mallory for the academic competition. Well, to cut to the chase, due to stage fright, Alex doesn't do so hot when the academic meet occurs, but thanks to all of that memorizing, Mallory acquits herself quite well.
Cramming may not be the ideal study strategy, but it can work. Or at least it did for Mallory.
Have a system for studying.
We learn in one Family Ties episode that Alex P. Keaton wears a hat that looks like Abraham Lincoln's top hat, to help him get in the mood for writing history papers. He also advises using inspiration study aids.
To help Mallory study, he gives her a picture of the signing of the Declaration of Independence – and a photo of himself.
Another famous TV character named Alex, Alex Dunphy of Modern Family, is a Type-A personality and super organized. She reveals in an episode that she likes blue colored index cards the best "because, for some reason, those help me study better. Maybe it's because they're easier to read or maybe my prescription's getting worse."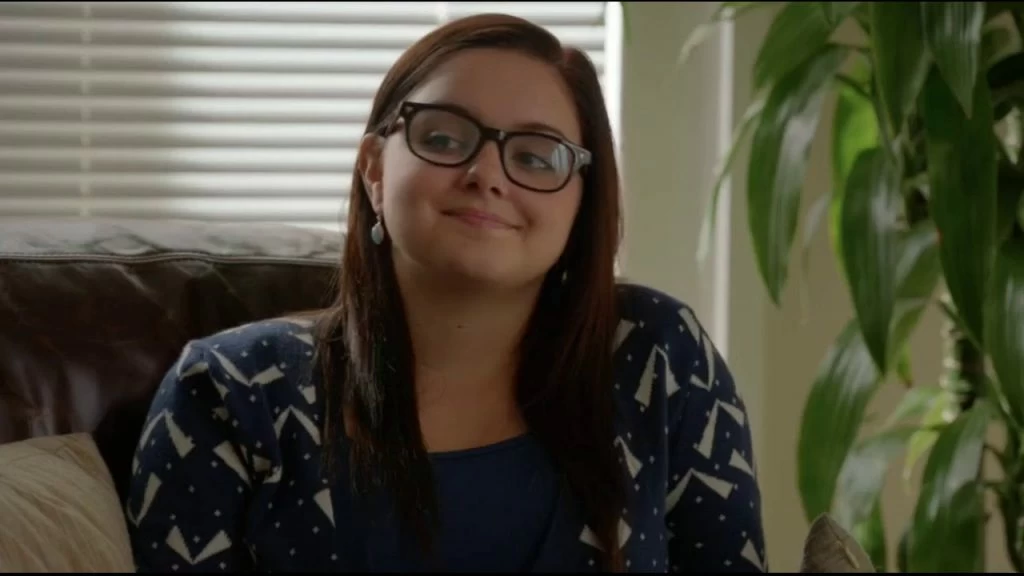 Try not to burn yourself out when studying.
Cracking up can happen to overachievers. Alex Dunphy, in the episode, "Under Pressure," goes to see a therapist to talk about the academic pressure to succeed that she is under. As she explains to her parents, she had a meltdown over her stress.
After her mom asks, "What meltdown," Alex responds: "I want to see a therapist. I did some research. Dr. Gregory Clark -- highly recommended, specializes in teenagers, and is covered by our insurance. I booked a double session with him today. And since you guys have the open house, I will be taking the bus."
Her mom, Claire, says, "OK."
Phil, Alex's dad, is impressed, saying to Claire of their daughter: "She's like a self-cleaning oven."
Try not to stretch yourself too thin when studying.
One way to avoid burn out is to make sure you make time for some regular life moments in between studying too much.
Sure, we all know that intuitively, but we see that play out in an episode of The Waltons, where John-Boy (another exceptional student) is asked to help tutor a college student, Tom Povich, who is in danger of ailing an upcoming exam and losing out on a football scholarship.
John-Boy invites Tom to spend some time at his family's house, where they study, but they also get in quality time with the rest of the Waltons, like playing a game of touch football before dinner.
Later in the episode, it becomes a whole thing when Tom gets caught cheating on a test (John-Boy ends up reporting him and then defending him at his expulsion hearing). We learn how Tom is pressured to get high grades, and be a star football player, and he has a job at the college, shoveling coal into the furnace. Long story made short – and Tom's life isn't ruined by the end of the episode – but it's hard to do it all. You need to leave some room for a life.
Have a study support group.
Things improve for Tom when his father gets involved in his life and recognizes that his son belongs in college. In general, just as in real life, TV character students seem to thrive when they have supportive parents.
As John-Boy says (well, the narrator, the older John-Boy) in the episode, "The Substitute," which concerns a substitute teacher: "For my father, educating his children had almost the same importance as feeding and clothing us."
In the Modern Family episode, "Our Children, Ourselves," Claire worries about Alex diplaying a weird facial tic while studying for a test.
"It's an obsessive-compulsive thing," Claire says. "I have read like a hundred articles about it."
So she and Phil force Alex to jump on a trampoline for awhile, just to take a break. (And, no, at least as I recall, she doesn't break any bones.) But the point is – they're proud of Alex's academic achievements but also want her to have a life and some balance. In fact, the trampoline may actually symbolize the balance that they're hoping she gets.
Steven and Elyse Keaton are also very involved in their kids' academics. Who can forget them punching out Mr. Tedesco in "The Harder They Fall"?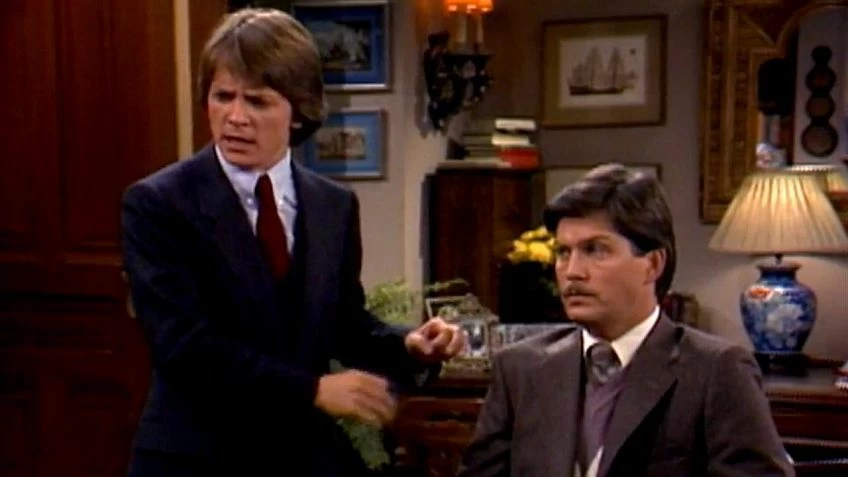 In any case, while Mallory struggles in school, Alex Keaton, and Jennifer Keaton, turn out to be super achievers. One would like to think that the youngest sibling, Andy, excelled in high school, although we never see that in the series since Family Ties ended when he was in grade school.
And if you don't have a strong family to support your studying, it's obviously smart to look for help from your teachers. Silly as, say, Welcome Back Kotter was, Mr. Kotter clearly cared about the Sweathogs and was probably more of a father figure than their actual parents.
The best study tip – actually study.
Really, one of the best examples on how to study comes not from Alex P. Keaton or some of the other brainy TV academics (I know I'm not mentioning a lot of students, like Whitley Gilbert from A Different World or Arvid Engen from Head of the Class, but this blog post is probably long enough) but from Alex's sister, Mallory.
There's this one famous exchange (well, famous for die hard Family Ties fans) in "The Paper Chase," which aired in season four, between Mallory and Alex when discussing how she's doing in Mrs. Hillman's history class.
Alex: Wow... Is it hopeless, Mal? I mean, are you flunking badly?
Mallory: No, I'm flunking very well. In fact, on her last test, I may have pulled a "D".
Alex: Mal, how could you let this happen?
Mallory: I don't know. It's spring, and the weather's been great. I've had a hard time concentrating.
Alex: Mallory, Thomas Jefferson didn't stop thinking when the sun came out. He wrote the Declaration of Independence in July, while all the other Founding Fathers were at the beach.
Mallory: Thomas Jefferson wrote the Declaration of Independence...? There goes my "D".
Well, as you can imagine, when Mallory's parents learn that she could fail history – and have to repeat her senior year of high school – they don't accept that their daughter is doomed.
"I can't learn a year's worth of work in four weeks," Mallory argues.
Elyse Keaton insists that her daughter need to try – and to start studying.
"If you give up on yourself, you're not even giving yourself a chance," Steven says.
And so what does Mallory do? She starts going to the library, like a lot, and her family and boyfriend Nick is there for her, although they're not always giving her good advice.
"Just memorize the facts, OK?" Alex says. "Don't try to learn anything. You'll just hurt yourself."
Alex's girlfriend Ellen fortunately speaks up and says that that's terrible advice. Elise agrees.
Steven and Jennifer, though, think that maybe memorizing the facts, rather than trying to understand them, might be the best plan for Mallory. They're wrong, but well meaning.
Nick is well-meaning, too. "Flunking out is not so bad," he says.
Fortunately, Mallory is going to give it that old college try, even though she's still in high school. Cue a montage of Mallory studying like crazy and reading and being surrounded by books, at all hours of the day.
The night before the test, at 2 a.m., Alex offers the actually helpful advice that Mallory should get some sleep. They have a nice moment, where Alex tells Mallory that she is smart, and Mallory says that she admires Alex's work ethic.
"I never realized how much work went into it all, getting good grades," Mallory says. "I just figured you knew somebody."
The next day, Mallory takes the test – a six-question oral exam, which, of course, is more interesting for a Family Ties viewer to watch. After a not so hot start, Mallory ends up doing well on the test, and passing, once it's clear that she actually did do more than just memorize a bunch of facts.
Yeah, TV's best study tip is to not watch so much TV and actually study. Who knew?
Where you can watch some of these shows (at the time of this writing): I mention a lot of series in this post, so let's go with the ones I gave the most ink. Family Ties, the entire series, can be found on Paramount+. Modern Family is kind of everywhere, including Hulu.com and Peacock. The Waltons can be found on several streaming channels for a price but for free (well, if you pay for cable) on the Hallmark Channel.