How to make friends? I kid you not, the secret lies in an episode of the TV western Cheyenne. All you parents of young kids out there, you should make your children watch the episode, with the kid friendly title, "The Bounty Killers."
OK, maybe it's not. It's a black and white western from the 1950s and most kids would probably be bored silly. But, seriously, there's a lot to learn in this episode about friendship.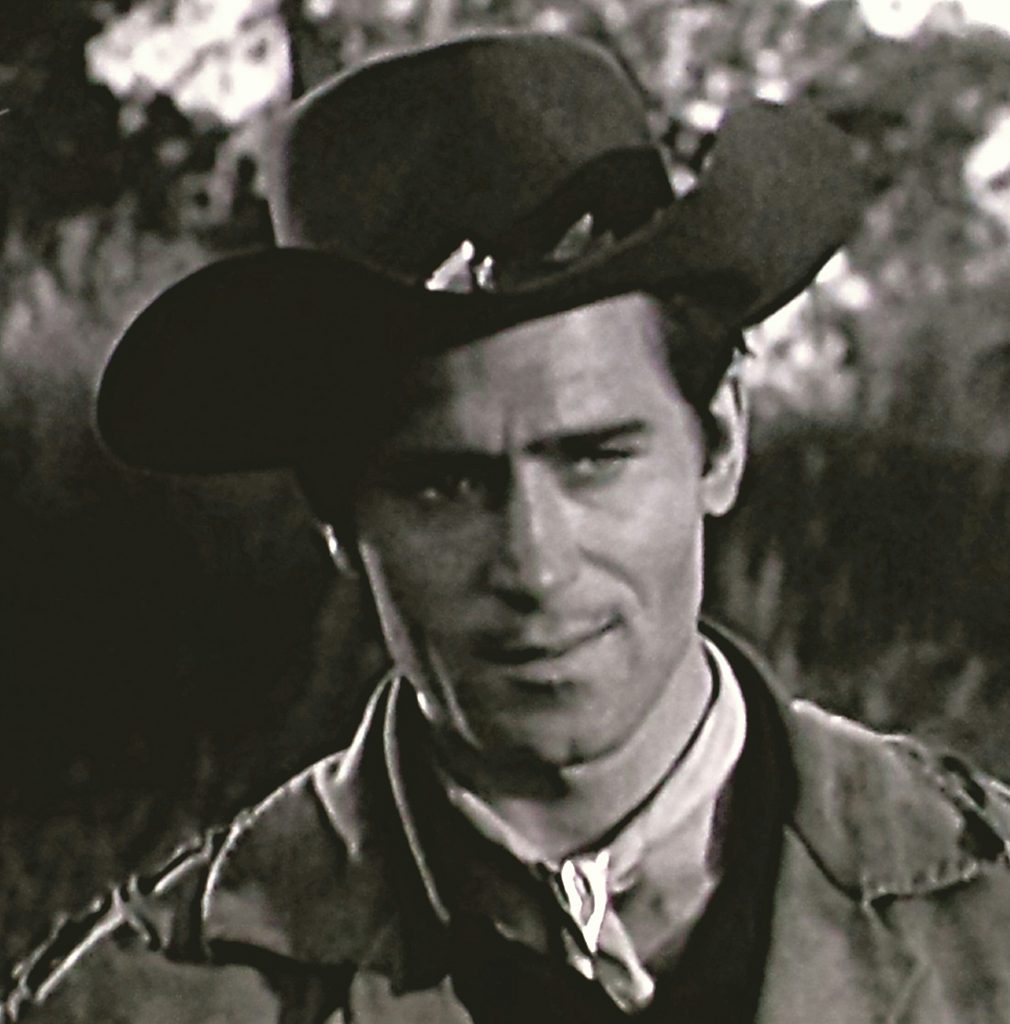 I Know Nothing About Cheyenne. Why Should I Keep Reading This?
Dang. I can already sense people drifting away and nodding off. Look, most of my life, I had never heard of the TV western Cheyenne, which aired from 1955 to 1962, and whenever I finally did hear about it, I didn't have much interest in it either.
It looked like one of those dusty, tired westerns on TV, but it's really well written and well acted. I discovered it on Netflix several years ago, although now it's gravitated to STARZ, and it can be found on cable channels, like INSP (which used to be called the Inspiration Network).
Clint Walker, who plays Cheyenne Bodie, is impossible not to like. Walker was a big, strapping guy who looked like he belonged out west. He was pretty tough in real life, too. In 1971, long after the series was over, Walker was in a skiing accident. A ski pole went into his chest and punctured his heart, and he was taken to a hospital and pronounced dead. A doctor, however, detected some life in him, and he was rushed to surgery. Within a couple months, Walker was working in Hollywood again. He died in 2018.
Sorry, I'm digressing. I do that a lot. Anyway, while "The Bounty Killers" doesn't sound very friendly, honestly, the script offers a blueprint on how to make friends. And just to warn you, spoilers ahead.
Setting the Scene
In a nutshell, the plot of "The Bounty Killers" is this: Cheyenne becomes friends with a U.S. marshal named Frank Moxon, who is hunting down a murderer and tasked with bringing the guy in dead or alive. They become more than pals, actually. They become business partners, and Moxon deputizes Cheyenne.
Only when they get to the town where killer John Sevier (James Gavin) is hiding out, it becomes apparent fairly quickly that Moxon's not really a swell guy, and that maybe Sevier isn't so bad.
Still, you do wonder about Moxon for awhile. He makes a good point that even if somebody is innocent and a good person, if accused of a crime, he or she should stand trial for a crime.
"I don't have to defend myself to any man," Moxon says to Cheyenne. "I'm an officer of the law doing a job. A dirty job that everybody else is afraid of doing. How long do you think I'd live if I waited to ask questions of some of the men I'm after instead of shooting? You've got a law or you haven't. Forget it for Sevier, and then you've got to forget it for somebody else, and where do you stop?"
Of course, buried in that little speech is the pretty scary suggestion that he doesn't ask any probing questions about the men he's after and is comfortable shooting people in cold blood, but this is a 1950s' western, and, well, let's just move on.
The townspeople, meanwhile, are well aware that Sevier once killed a guy in self-defense and then left town (there were good reasons). They're standing by him and make it clear that they will do everything they can to keep Moxon from taking him to stand trial.
For good reason. Moxon has a reputation of never quite getting the people he captures alive to actually stand trial. They always seem to turn up at the town, dead.
So what does this have to do with friendship? Oh, plenty.
How to Make Friends: A Cheyenne Case Study
John Sevier made a new life in the town of the presumably fictional town of South Fork. (There is a South Fork, Colorado, but it was founded in 1882, and I get the sense that Cheyenne was roaming around the 1870s west. For instance, he runs into General Custer in one episode, and Custer drops out of American history in 1876.)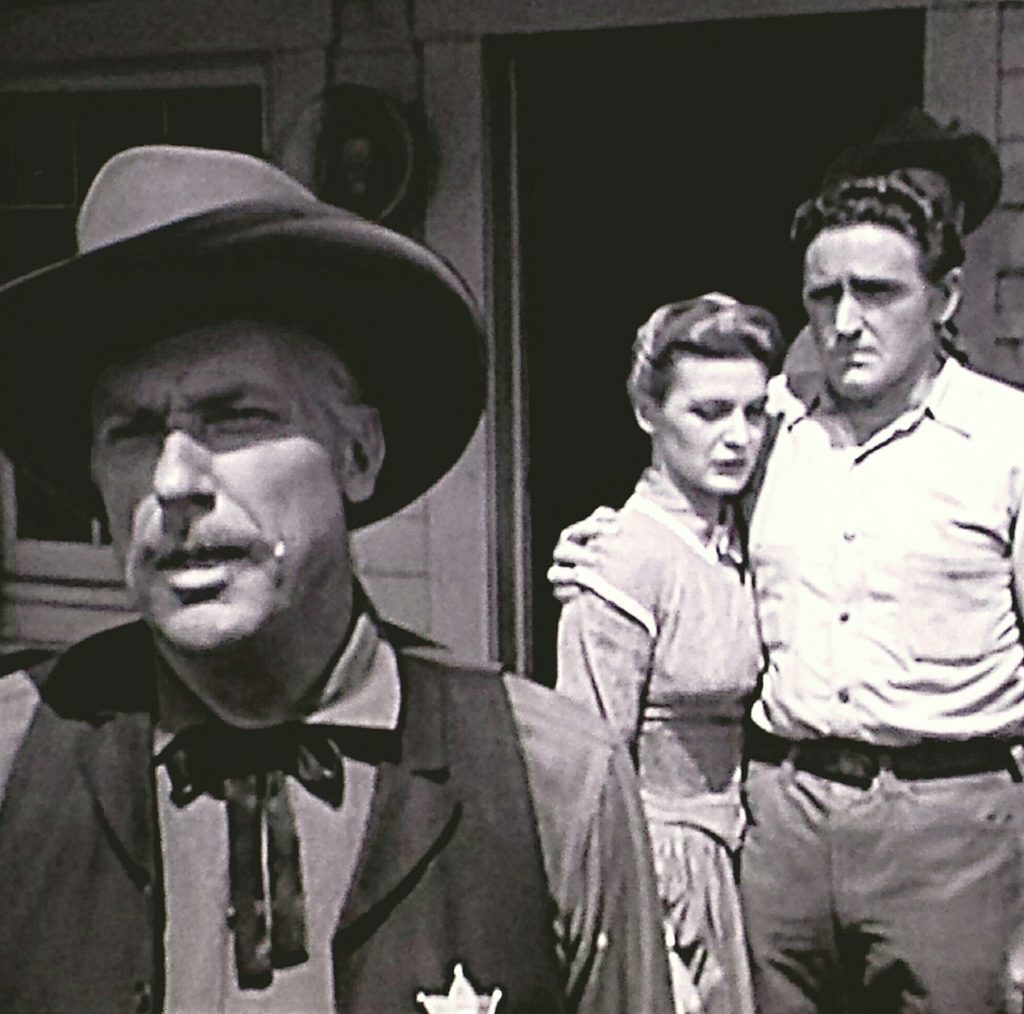 So if you want to know how to make friends, try these tips:
Be honest with the people you meet. Even if they aren't necessarily your friends yet. Sevier told the townspeople early on about what happened in Abilene, Kansas. If he hadn't done that and kept those details to himself, maybe the townspeople might have not been so quick to defend him when Marshall Frank Moxon and Cheyenne Bodie rode into town.
Be a pillar of the community. It helps. It's mentioned in the episode that Sevier was instrumental in building a school and church. Sevier married after moving to South Fork and with his wife, Della, had two children. When you plant roots, you almost can't but help make friends.
Be nice to people. As Ralph Waldo Emerson once said, "The only way to have a friend is to be one." Sevier is described throughout the series as someone who is always coming to townspeople's aid. So it's no wonder that when Moxon comes to town, and Sevier could use some help, the townspeople rally around him.
In fact, the townspeople raise enough money that if Moxon would take it, he'd have more cash than if he took Sevier for the reward in Abilene. And when that doesn't work? The townspeople then try to lynch Moxon and Bodie. I tell you, Sevier really knows how to make friends.
Do the right thing. Sevier ends up rescuing Moxon and Bodie, in part because Bodie has shown himself to be an honest and nice person (at least two steps in the "how to make a friend" blueprint). And because Sevier trusts Bodie to do the right thing, Sevier does the right thing -- and stops the hanging.
In other words, karma. For awhile, earlier in the episode, Sevier was briefly in a jail cell, awaiting to be taken to Abilene, Kansas, by Sheriff Moxon. Bodie was adamant that he won't let Moxon hurt him. Sevier overhears Cheyenne telling his wife, "I'll promise you one thing – if your husband doesn't get there alive, neither will I."
Judge people by their actions and not their reputation. Reputation is like a currency, and often a reputation is deserved, but it's helpful to remember that sometimes people get prestige or notoriety unfairly – or a reputation is simply inconsistent with the facts.
Cheyenne has a discussion about a person's reputation with the sheriff in town. He asks the sheriff about Moxon, the bounty hunter.
"Give me a straight answer. Is it true about Moxon never bringing in a prisoner alive?" Cheyenne asks the sheriff.
"Well, let's put it this way. I never heard of Moxon bringing any man back alive," says the sheriff.
"In other words, you got no proof," Cheyenne says.
"I believe what people tell me," the sheriff says.
"No man's as black as he's painted," Cheyenne says.
"No man gets a reputation like Moxon without reason," the sheriff retorts.
In this case, the sheriff is right, and Cheyenne is wrong.
Fortunately, Cheyenne is measured with how he views the hunter and hunted, and that's how he ends up siding with Sevier instead of Moxon. He ends up seeing both men for who they are, and Sevier is clearly the honest one.
Soon after saving Cheyenne's life, Bodie, Moxon and Sevier, all on horseback, take off for Abilene, and there's tension in the air, since the townspeople and the audience know that Moxon would rather take back a dead Sevier and collect the bounty – rather than go to the trouble of bringing Sevier back alive.
So I don't really need to tell you how this episode ends. Suffice it to say that by the end, Bodie and Sevier have each become buddies. Moxon, on the other hand, ends up turning on both men with his gun and finishes off the episode lying face down in the dirt, with not a friend in the world.
Where you can watch Cheyenne (at the time of this writing): As noted earlier, you can find it on STARZ, and it can be found on cable channels, like INSP (which used to be called the Inspiration Network).