If you think the economy is bad, here's a sign of the times. It's gotten so bad that TV characters these days can't afford a live-in maid.
If you think about it, back in the old days of classic TV – I'm thinking the 1950s through the 1990s – live-in maids were kind of a staple of a TV family. Sure, most TV families didn't have them, and to be fair, the TV families that had hired help clearly had some means, but, still, maids, butlers and the like used to show up on TV fairly regularly, and we simply don't see "the help" on TV series the way we used to.
So why is that? And how much would it cost to hire live-in help? And is it worth hiring a maid or butler to cater to your family's every need? We will study those "important" questions and more.
Today's "TV Lesson" Breakdown:
Some of the Live-In Help Throughout TV History
TV has definitely changed over the years. Well, for starters, there are so many current TV shows that it's hard to keep track of them all. I know that the Goldbergs on The Goldbergs don't have a wacky maid living with them. Nor do The Connors. The Butlers and Johnsons on CBS's sitcom The Neighborhood has no live-in help.
But could there be some new show on a streaming channel that has a fictional family with a live-in maid, that I'm unaware of? Absolutely. Still, I think I'm on safe ground when I say that TV in general used to have a lot more live-in help than we see now. For instance, and this is probably a partial list, and I won't include Aunt Bee on The Andy Griffith Show (1960-1968) since she was, well, an aunt and part of the family, even if she functioned as a live-in housekeeper.
Some of the famous live-in help you'll find on classic TV includes:
Hazel (1961-1966). Hazel was a live-in maid who worked for the Baxter family.
The Jetsons (1962-1963 and 1985-1987). Rosie was a live-in robot maid, but still, she seems to belong on this list.
The Addams Family (1964-1966). Lurch was a manservant who worked for, and lived with, the Addams family. Gomez Addams was a retired attorney and a serial entrepreneur – and was clearly able to afford Lurch's services. Addams also had on staff, the Thing, a hand that lacked a body and helped the family with minor tasks.
Family Affair (1966-1971). Mr. Giles French was a butler who worked for a wealthy engineer and bachelor, Bill Davis. Mr. French took care of a 15-year-old teenage girl, Cissy (Kathy Garver), and five-year-old twins, Jody (Johnny Whitaker) and Buffy (Anissa Jones).
The Courtship of Eddie's Father. Mrs. Livingston (Miyoshi Umeki) isn't a live-in housekeeper and cook, but she does have a full-time job at the Corbett residence. Corbett was a magazine publisher, back in the magazine industry's heyday, and so he could afford her.
The Brady Bunch (1969-1974). Alice Nelson (Ann B. Davis) cooked and cleaned for Mike, Carol, Greg, Marcia, Peter, Jan, Bobby and Cindy. Mike Brady was an architect, and given that he was earning money a lot of children and was employing a live-in maid, apparently a very well paid one.
Maude (1972-1978). Maude had three housekeepers during the run of the show, the second one, Mrs. Naugatuck, who was a live-in maid. Maude's husband Walter was a business owner. He owned Findlay's Friendly Appliances.
The Jeffersons (1975-1985). Florence Johnston (Marla Gibbs) lived with the Jeffersons -- and cooked and cleaned and hung out with Louise and put up with George Jefferson's insults. But she gave back as good as she got. George Jefferson could easily enough afford a live-in maid; he owned a dry cleaning business.
Diff'rent Strokes (1978-1985). The show had several housekeepers. I don't recall -- and haven't been able to determine -- whether they were live-in housekeepers or not. But they were there enough that they may as well have lived there and certainly were part of the family. The show started off with Mrs. Edna Garrett (Charlotte Rae), who soon left to star on Facts of Life. Then Adelaide Brubaker (Nedra Volz) came aboard until she was replaced by Pearl Gallagher (Mary Jo Catlett). Phillip Drummond, the patriarch of the family, was a wealthy businessman. I'm not sure we ever really get to know exactly what the guy did for a living.
Gimme a Break! (1981-1987). Nell Carter starred as Nell Harper, live-in housekeeper for the Kanisky family. It's hard to really count Harper as a live-in maid, though. Carter's character came into the family, as a housekeeper as a promise to her dying best friend to watch over her kids. While she was certainly drawing some sort of salary, it wasn't as if her "boss" was about to fire her, even though Harper drove Police Chief Carl "Chief" Kanisky crazy.
Who's the Boss? (1984-1992). Tony Danza starred as Tony Micelli, who takes on the job as a live-in housekeeper as a way to give his daughter financial stability. His boss, Angela, was an advertising executive and later a business owner.
Mr. Belvedere (1985-1990). Mr. Lynn Belvedere (Christopher Hewett) ran the Owens household. The Owens came off as a pretty middle class family – the dad (George Owens was a sportswriter, although he worked in construction in the pilot, and later becomes a broadcaster), and the mom, Marsha (Ilene Graff) is a law student who during the course of the series became a lawyer.
The Fresh Prince of Bel-Air (1990-1996). Geoffrey Butler (Joseph Marcell) was a butler. Not the most original last name for a TV character who is a butler, but okay. Of course, living in Bel-Air, you would expect a family to have live-in help. And the Banks family had money (the Banks... get it?). Philip Banks, the patriarch of the family, was a lawyer and is a judge.
Frasier (1993-2004). Jane Leeves played Daphne Moon, live-in caretaker for Frasier Crane's father, Martin. At least until she winds up marrying Frasier's brother, Niles. Frasier, of course, was a radio psychiatrist and clearly was well off.
The Nanny (1993-1999). Fran Drescher starred as Fran Fine, the nanny, who took care of the Sheffield children. Whereas it didn't really feel realistic than the Owens family could afford a butler, this family was definitely loaded. Maxwell Sheffield (Charles Shaughnessy) was a Broadway producer. He not only had Fran Fine on staff but Niles (Daniel Davis), the butler and chauffeur.
So Why Don't More TV Characters Nowadays Have Live-In Help?
There are probably any number of reasons. But I think there are two main ones.
Today's TV is more realistic. Not all the time, I realize. CBS's new charming and amusing sitcom Ghosts probably won't ever be mistaken for a documentary, but generally, TV shows these days do seem more grounded in reality.
Think of the 1960s, and you had Gilligan's Island, Bewitched, My Mother, the Car, The Addams Family, The Munsters, I Dream of Jeannie, Mr. Ed, The Flying Nun and My Favorite Martian, and I'm probably leaving some other shows out. This was an era in which TV producers weren't too concerned about reality, and so it's not all that surprising that a family would have a live-in maid, like Alice on The Brady Bunch.
But today, especially with people commenting on shows on social media, as a TV producer, you're going to get called out if you produce a sitcom or drama that doesn't feel somewhat real – and the simple fact is – it's pretty rare for most families or individuals to have live-in help.
Friends famously got a lot of flack for its New York City characters living in spacious New York apartments that most of their characters would have been unlikely to be able to afford. If you're a TV producer these days and want to avoid that type of criticism, you probably are going to jettison the wacky maid that you were thinking of adding to your cast and find another way to offer support to your TV characters. Which may be why on a sitcom like According to Jim (2001-2009), focusing on a married couple with five kids, there was no live-in maid but two adult siblings who were always on hand to help out with babysitting and errands.
Ditto for Full House. Danny Tanner could have used somebody like Alice or Lurch helping him out, but instead he asked his brother-in-law and a best friend to move in.
If you want most of your audience to relate to the characters, unless these are ultra-wealthy characters, they're simply not going to be able to afford to employ someone to work at their home full-time.
Society has also changed. Back in the day, it was kind of unthinkable that Tom Corbett (Bill Bixby), the widower on The Courtship of Eddie's Father wouldn't have some female presence to help him take care of his young son, Eddie (Brandon Cruz), and so his character hired the aforementioned Mrs. Livingston.
But by the 1990s, you had single or divorced fathers like the one on Blossom (1991-1995) taking care of three (admittedly older and perfectly self-sufficient) kids to young adults, and it didn't seem shocking that there might not be a live-in maid or nanny to help out with parenting duties.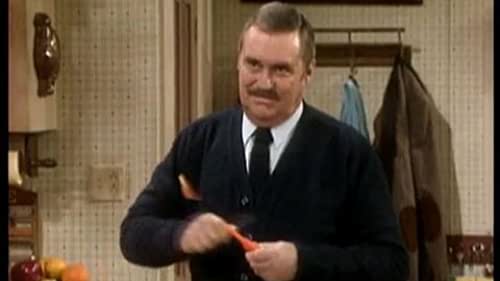 Live-In Help: It Isn't All About the Money
Quality of life is important, too, and your life may improve – or devolve – with live-in help, if we go by what we can glean from TV reruns.
Some of what you'd want to be ready for, includes…
You may get insulted a lot. George Jefferson was on the receiving end of a lot of insults from Florence, though to be fair, he usually deserved it.
Some of the memorable putdowns she lobbed at George include:
"That's very good, Mr. Jefferson. You keep changing your mind like that, and someday maybe you'll end up with one that works."
"He's so short he has to stand on his toes to put his hat on."
"Mr. Jefferson is so ugly, when he used to work in a bakery, they used to dip his face in the batter to make the animal cookies."
Mr. Belvedere had some snappy comebacks as well. When Mrs. Owens thanks him for some coffee but says, "This is double Dutch mocha, I wanted Swiss orange mint," he replies, "Oh, I'm sorry. Let me draw you a map to the kitchen."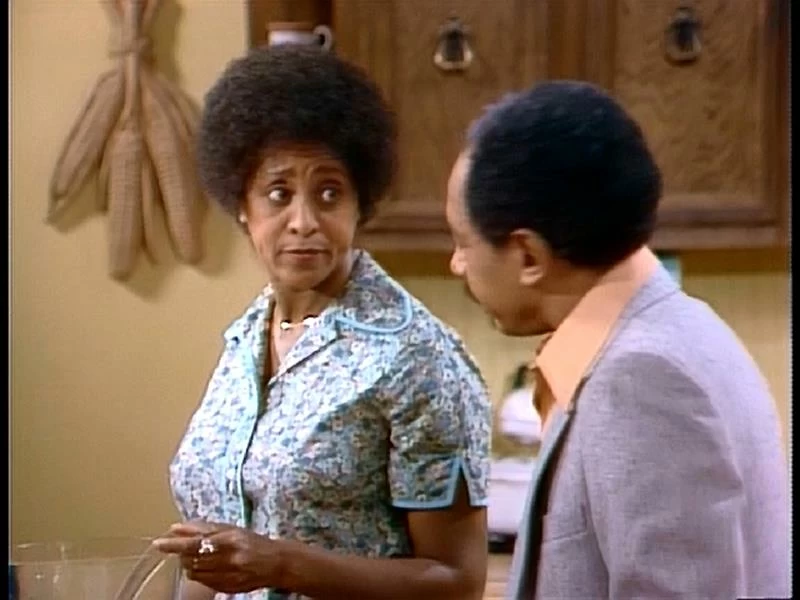 You may end up in a lengthy romance. Well, who knows? It happened in Who's the Boss? and The Nanny. Or maybe you'll have a sibling who will marry your live-in help, in the way that it happened on Frasier.
Or at least you may end up with somebody who becomes an honorary member of the family. That's what happens with Alice in The Brady Bunch. For instance, when the Bradys consider moving to a new house in an episode, Alice says that she would rather not move.
"This whole thing kind of depresses me, Mrs. Brady. I got my routine all worked out here. I don't know if I'll be able to function some place else."
"But Alice, you will function, won't you?" Carol asks. "I mean, just because we're moving, you're not going to leave."
"Me? Leave the Brady family? You couldn't get rid of me if you tried. I'm a hundred and twenty pound boomerang."
"A hundred and twenty pounds?" Carol asks, skeptically.
"More or less," Alice says.
Alice also went on all of the family vacations.
So how much would it cost you to have Alice, Lurch or Florence working for you?
A lot. These days, according to the home improvement website HomeAdvisor, a live-in housekeeper will run you $30,000 to $60,000 a year, plus room and board.
HomeGuide.com places it less than that – at $18,000 to $55,000 a year, plus room and board.
Of course, if you have a spare bedroom already to go that won't set you back much, but your food budget would go up.
The U.S. Department of Agriculture puts out the cost every month of what the average person will spend if they go with a "low-cost plan," a "moderate cost" food plan and a "liberal" plan (meaning, you aren't cutting coupons and probably aren't watching your budget).
Assuming you've employed somebody who is male for your live-in help, you can expect your food budget to go up $331.50 a month -- and a woman, $281.80 a month. So financially, it's cheaper to hire, say, Alice Nelson or Florence Johnston than Lurch or Mr. Belvedere.
That said, if you employed Mr. Belvedere, he was in his 60s (or at least Christopher Hewett, the actor who played him was), during the series run, and so your food budget would theoretically go down to $314.30 according to the USDA's figures.
But Lurch would probably be on the "liberal" food plan, wouldn't you think? Lurch was 6 feet and 9 inches tall. So your monthly food budget, just for Lurch, might run around $407.30.
And there would be other expenses, too. If you're going to have somebody like Alice, Florence, Lurch or Mr. Belvedere living in your home, you need to think about their health insurance. You're going to offer benefits, right?
If your version of Alice goes to Hawaii with you, or you fly out to Cincinnati to an amusement park, are you going to pay for the airfare? (The Bradys drove to the Grand Canyon, so no need to worry about plane tickets in those episodes.)
So, really, that's why more people don't have live-in help – and why TV characters no longer do. Who could possibly afford it?
But it's easy to see why TV shows used to include a live-in maid, butler or some sort of assistant when they could. We generally watch TV to escape our real world problems, and who wouldn't want a built-in friend and confidante around to pick up after us and prepare a nice meal day after day, week after week? Really, you could argue that the whole appeal of Betwitched and I Dream of Jeannie was that people liked the idea of being able to use magic to clean out their refrigerator.
But we demand more realism from our TV shows than we used to. So unless society and TV tastes shifts again, our current crop of TV characters are going to have muddle through their lives on their own, doing their own grocery shopping and vacuuming. Just like us.
Where you can watch some of these shows (at the time of this writing): When I mention a lot of shows in a post, I tend to throw up my hands at trying to say where they can all be found because, well, it's a lot. But if you want to catch The Jeffersons, you can find the entire series and Florence Johnston making wisecracks on Amazon Prime. It's also on the cable channel Antenna TV at 9 p.m., EST on weeknights and various times on Sunday. Alice – doing the dusting, cooking and cleaning on The Brady Bunch – can be found on ParamountPlus.com.
Articles similar to this one: If you can afford to hire live-in help, you can probably afford to buy a boat. Gomer Pyle, in this blog post, will show you how to do it successfully.