Sometimes when you learn history from TV, you end up learning that you're kind of clueless.
At least that was my experience when I started thinking about and researching, "A Medal for Opie," from The Andy Griffith Show.
As loyal fans know, the main plot line centers around a big foot race coming up, and Opie, played by future Happy Days star and Hollywood director Ron Howard, has designs on winning the medal in the 100-yard dash.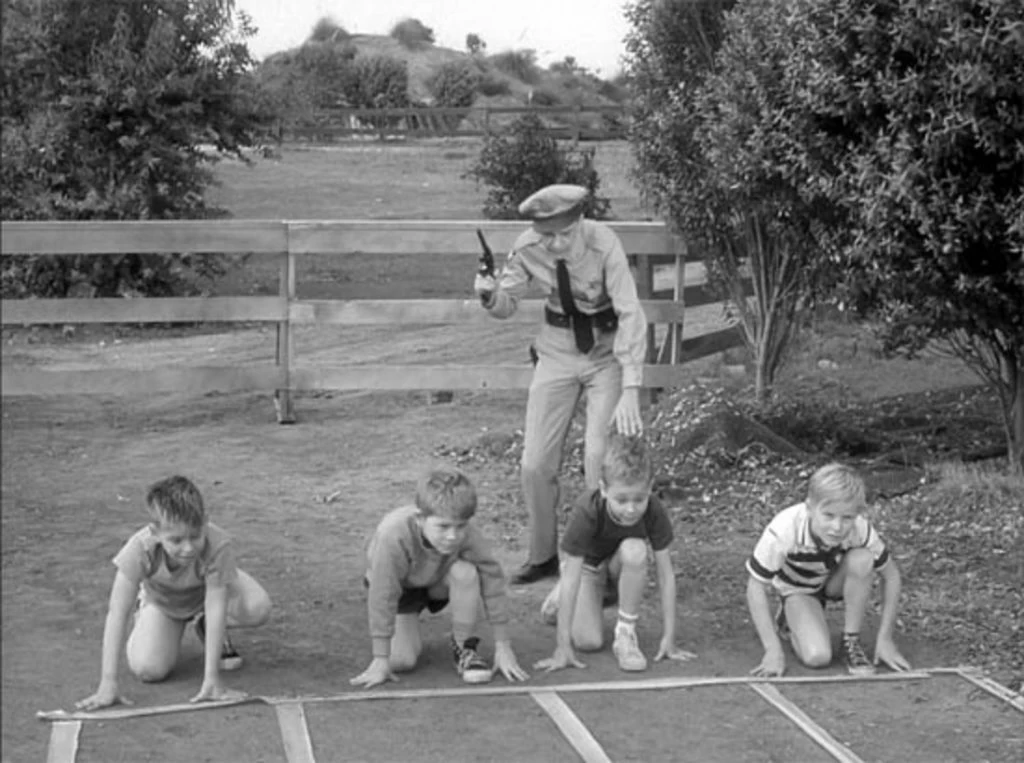 Being a kid with big dreams, Opie is very excited by the idea of coming in first. He has that look some people get when they think, "You know, maybe I really will win the $500 million lottery that everybody's buying a ticket for…"
Naturally, Deputy Barney Fife encourages Opie's dreams of winning the foot race and helps him train and predicts that the young lad will be not only fast, but he'll be super fast, like "greased lightning."
"Really, Barney, just like greased lightning?"
And the last time I saw the episode, and the idea for this blog was in my mind, I thought, "But wait a minute. This was filmed in 1962, way before the movie Grease, which came out in 1978. Does this mean that 'greased lightning' was an expression before the movie, Grease? Well, of course, it must."
See? I was clueless. Anybody who had been living their lives in 1962 when this came out obviously knew the term "greased lightning" had been around forever. I was born in 1970, and, well, I thought it originated with the movie musical, and I should add that Grease, the movie, was based on the musical, which first debuted in 1971. I've gone through my adult life, thinking that the term, greased lightning, came from the movie Grease.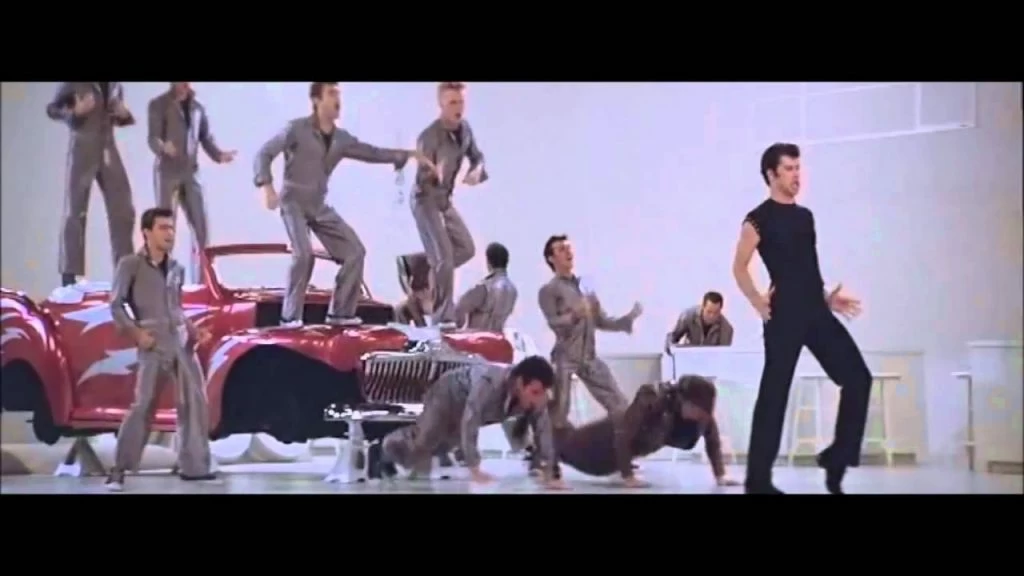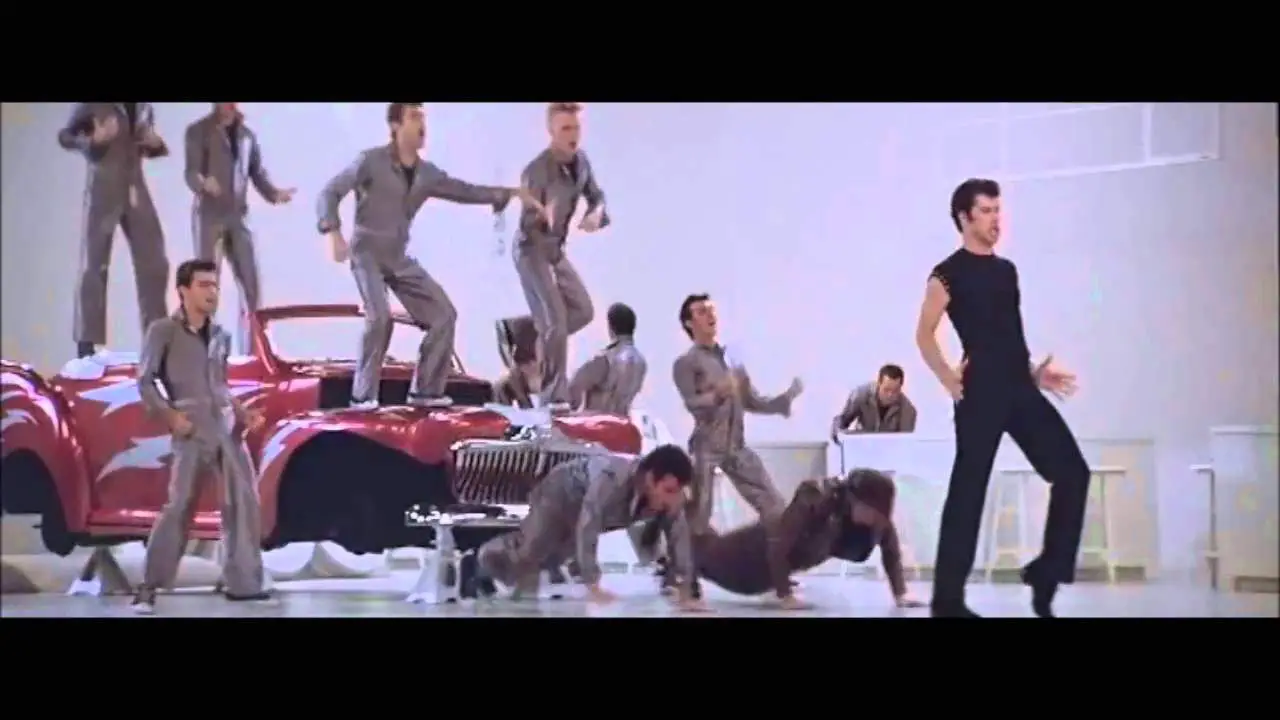 So I figured it would be interesting to see how long the term, "greased lightning" has been around. As I've said or implied before, no topic is too obscure for The TV Professor.
As it turns out, "greased lightning" is a term that's been around for quite awhile.
And I'm hardly the first to look for the phrase, as it turns out. The website "Word Histories" refers to its origin coming about in 1832. They decided that it was coined as early as December 1832. I've found it as early as September – but from the same source as "Word Histories." There was a humor column (I think that's the best way to describe it) called "Militia Muster." It appeared at least as early as September 1832 in a Washington, D.C. newspaper, "United States' Telegraph."
As the humor column explains it, a soldier tells a captain to get into a straight line "as quick as greased lightning. Right face. Dismiss!"
After that, the phrase begins appearing frequently in newspapers during the 1830s, 1840s and so on.
In 1850, an anonymous writer noted in the Pittsburgh Daily Morning, "Greased lightning is an odd phrase, purely American in its origin. The Scotch are no less apt at coining such grotesque verbalism, for a writer in the last Edinburgh Review speaks of 'honeyed thunder.'"
A sports article in "The New York Times," from November 22, 1888, described a college football player making "zigzag dodges like greased lightning."
And so by the time Barney and Opie had that conversation, "greased lightning," as a term, had been used for about 130 years – to describe anything fast, in sports especially, from boxers to horseracing, political maneuvers, you name it.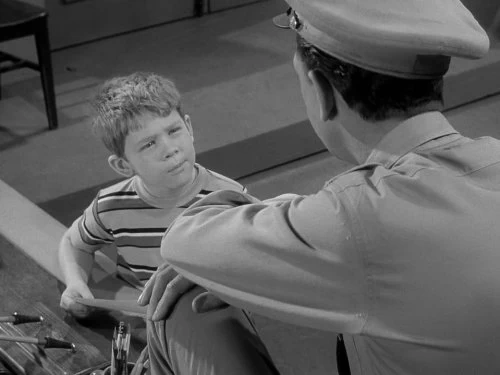 As for "Greased Lightnin'," the song, that was written years after this particular Andy Griffith episode. The play debuted February 5, 1971, and the musical was, in a sense, incubating as Opie and Barney were talking about running as fast as greased lightning. According to a Vanity Fair article from a few years ago, the musical was created by an advertising copywriter, Jim Jacobs, and a high school art teacher, Warren Casey.
They met at an amateur theater group in the early 1960s (when The Andy Griffith Show was on the air). One day they started talking about the great doo-wop songs of the 1950s, which led to the idea of writing a musical about high schoolers during that period. They dubbed their musical Grease, as an ode to the greasy hair, greasy car engines and food of the era.
That Jacobs and Casey would end up calling one of these songs, "Greased Lightnin'" isn't too surprising (I now realize) given how common the phrase was.
Incidentally, Vanity Fair also mentions that the role of Danny, which went to John Travolta, was originally offered to Henry Winkler, who Ron Howard would costar with on Happy Days. That would have been a much different movie.
Where you can watch this show: (at the time of this writing): The Andy Griffith Show is on MeTV.com and TV Land and select episodes can be found on some streaming channels. It isn't too hard to find.
Similar TV Professor stories to this one: If you like knowing where old phrases come from, you may want to read about "Sweet Fanny Adams" and maybe "dish night."