Colonel Sherman Potter was a walking history book throughout his time on M*A*S*H, especially when referencing incidents that happened in his younger days. In the "Hey, Look Me Over" episode, the first episode of the 11th and last season, Potter offered up one of those moments, revealing a really interesting nugget of movie theatre history.
I know, I know. If you've read the several posts on this "history" channel, here I am, discussing M*A*S*H again, already. That might seem ominous, like there's not really a lot of history out there on other old TV shows.
It isn't that. Colonel Potter at least indirectly inspired this blog. So, yeah, M*A*S*H again. I'm sure I'll revisit M*A*S*H again.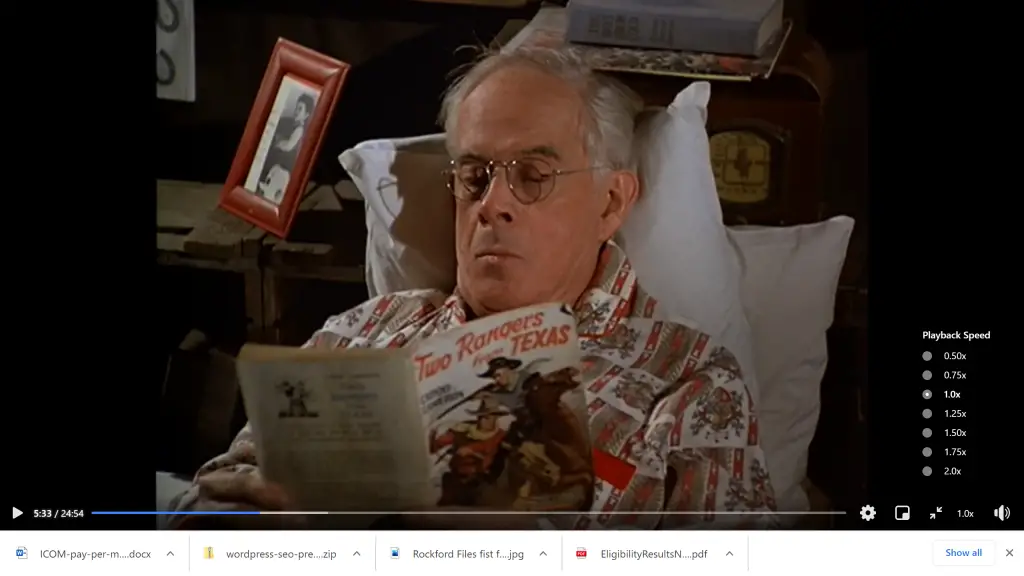 What I find so interesting about Potter is that often he just tosses out these throwaway lines that you could easily miss, but then if you dig deep, there's a lot there.
The subplot of "Hey, Look Me Over" has to do with the nurses returning from an evacuation to find that in their absence, the camp is an utter mess. Then there's also a poignant plot centering around Nurse Kelly and Hawkeye.
But before all of that, Major Margaret Houlihan complains to Potter, "Every time the enemy so much as sneezes in our direction, I-Corps evacuates the nurses and leaves us to do all the work."
Potter then retorts, "Major, this ain't dish night at the Bijou for me, either. Grab that."
And the episode continues for twenty-some minutes of hilarity and poignancy. But the last time I watched the episode, I suddenly thought, "Wait a second. Dish night at the Bijou."? Was that a real thing? Or just a popular expression at the time? Or just some gibberish that the screenwriters (Karen Hall and Alan Alda) came up with?
Hall and Alda did their research. It was a real thing. In fact, those five words reveal quite a bit about the early days of movie theatre history.
What was dish night?
When I started doing research on "dish night," I found a lot of references that said this was a Great Depression marketing trick, to bring audiences into seats. Theaters would hold raffles and giveaways of fine china and dishware to members of the audience, as a way to entice people to come in during a time when few people had extra money to spare.
Well, that isn't wrong, but it's not entirely right either. Dish night did happen a lot during the Great Depression, and it was a very helpful marketing tool for movie theater management. That said, there were movie theaters running "dish night" promotions at least as early as 1928, a year before the Great Depression began. (I don't have a link. I found references at NewspaperArchive.com, including one from a 1928 article in Le Mars Globe-Post, the long gone newspaper of record for Le Mars, Iowa. That paper, for instance, had an ad for the Royal Theater that mentions "Dish Night Wednesday." Among other movies, they were showing George Bancroft in "Docks of New York," a 1928 silent film.)
The Crown Theatre in Racine, Wisconsin, had a "dish night" in 1929, months before the stock market crashed, as did Fairbanks, Alaska. In other words, dish nights were popular around the country before the Great Depression. Which is understandable: it wasn't as though the economy was exactly firing on all cylinders before the stock market took a nose dive. And so it isn't all that surprising that movie theaters during the late 1920s were trying to entice audiences to give up some of their hard earned money for a night at the movies.
Where does Colonel Potter fit in with "dish night" and movie theatre history?
Colonel Potter's history was a bit inconsistent over the years, with various episodes suggesting he was one age and then another. Still, from what we know, Potter fought in the military during World War I and then returned to civilian life for a time and started a private practice in 1932. It's pretty easy to imagine Sherman Potter and his wife, Mildred, going to the movie theater in Hannibal, Missouri, probably at The Orpheum Theater, which opened in 1922. Dish nights were very popular with the housewives, who would then bring along their husbands.
As one ad in the "Fairbanks Daily News Miner" enthused, on August 19, 1929, "Tomorrow is Tuesday... Tuesday means China Night... and this China Night we'll call Octagonal Salad Dish Night... ladies, these salad dishes are the cutest things yet. We had the theater staff in an uproar over them," and it goes on for another lengthy paragraph, telling everybody how great these salad dishes are.
Movie houses weren't only giving away dishes
If you went to the Strand in La Crosse, Wisconsin, in April of 1929, (the crash of 1929 happened on October 29), and you wanted to see Greta Garbo in "The Divine Woman," you could also participate in "fresh meat night," with hams, roasts and chops as giveaways.
Meanwhile, at the competing Riviera theater in La Crosse, you had "Meat Night" (all fresh meats, the ad promised), where moviegoers might win hams, roasts, steaks and more.
Dish night and the Great Depression.
"Dish night" soon became more than dishes and meat. In 1930, when the Great Depression was torching the country, at the Pastime Theater in Milwaukee, they had "grocery night." Twenty-five theater-goers, if they had the right number on their ticket, would take home a basket full of groceries after the show.
As far as I can tell, dish nights were pretty popular up until World War II, and then the fad probably fizzled out due to, well, people having more pressing concerns.
That said, you can find newspapers in the 1940s, near the end of the war and after, running ads for "dish night." So it kept going for awhile.
Anyway, that's the movie theatre history I unearthed when I heard, "Major, this ain't dish night at the bijou for me, either."