So if you're a regular reader of this blog, The TV Professor, you know that mostly this is a classic TV blog. Still, every once in awhile, there will be mentions of more recent TV series – or even a blog post focusing on a new show.
"You'd get a whole lot more people reading your blog, if you wrote about new shows," my 21-year-old daughter, Isabelle, is always telling me.
But this is a classic TV blog, I keep telling her.
Still, her suggestion did inspire me to take a look at some current TV series that could be considered to be distant relatives of classic TV series. For instance, Parks and Recreation in many ways, to me, is an updated version of The Andy Griffith Show. Think about Pawnee, Indiana, and Mayberry (presumed to be in North Carolina), and I think you'll see what I mean. And, of course, The Flintstones was famously inspired by The Honeymooners.
So here are The TV Professor's thoughts on nine current TV shows -- and what you might call their television ancestry counterparts.
Today's "TV Lesson" Breakdown:
Abbott Elementary.

The classic TV show it's most like: The Mary Tyler Moore Show.
Where you can find this show: It airs on the ABC network and is also on the streaming network, Hulu.com.
Why these series share DNA: Abbott Elementary has received a lot of positive press and praisefor good reason. It's hilarious, smart and endearing. It's also a modern updating, in many ways, of The Mary Tyler Moore Show. Now, at first glance, you might not think the two series have anything in common. The Mary Tyler Moore Show, after all, centered on a newsroom, and Abbott Elementary follows characters in an inner city elementary school.
But once you look past that, you start to see how Janine Teagues (Quinta Brunson) is filled with a lot of the same spunk that Mary Richards (Mary Tyler Moore) had. They both start off the series as single women trying to make it in the big city with Richards in Minneapolis and Teagues in Philadelphia. Everybody kind of underestimates both Mary Richards and Janine Teagues in the beginning of the series, but everybody also quickly comes to respect each character. Mary Richards and Janine Teagues are also definitely cut from the same cloths: optimists, and they're both gonna make it after all.
But the similarities don't end there. You also can't help but notice the shared DNA in some of Abbott Elementary's characters with that of The Mary Tyler Moore Show. Ava Coleman (Janelle James), the principal, is no Lou Grant – but she definitely has plenty in common with Ted Baxter (Ted Knight) and, for that matter, sexpot Sue Ann Nivens (Betty White), who also had a robust social life.
The teacher Jacob Hill (Chris Perfetti) has traits that, if you squint, may remind you of Murray Slaughter (Gavin MacLeod), but, really – he's more like Rhoda (Valerie Harper). Rhoda and Mary were best friends, and Jacob and Janine are as tight as can be.
The Lou Grant character is shared by both Lisa Ann Walter, who plays Melissa Schemmenti, and Sheryl Lee Ralph, who plays Barbara Howard. Like Lou Grant (Ed Asner), the two teachers are both as non-nonsense and gruff as they get, with hearts of gold.
And who is Gregory Eddie (Tyler James Williams) most like on The Mary Tyler Moore Show? While you could argue that Gregory is most like Murray – both Gregory and Murray are solid, decent and good-natured guys – I think Gregory really represents a character who wasn't on The Mary Tyler Moore Show: Mr. Right.
In other words, Gregory Eddie is the type of man who Mary Richards was looking for and never found -- well, at least not during the series run. There was a movie sequel in 2000 called Mary and Rhoda where we learn Mary Richards did get married (and had a daughter).
And I know I haven't paired up Mr. Johnson (William Stanford Davis), the school janitor, with anybody from The Mary Tyler Moore Show, but you know, these MTM comparisons only go so far. At least, that's what I thought, until it hit me -- Mr. Johnson's counterpart is obviously Phyllis. Both were kind of eccentric, slightly wacky, larger than life characters.
Other classic TV shows Abbott Elementary is a little like: Well, certainly in how it's filmed, it resembles The Office, but, really, it shares a lot of the heart and pluck of the beloved (but rarely shown on cable or streaming) high school comedy Room 222.
Poker Face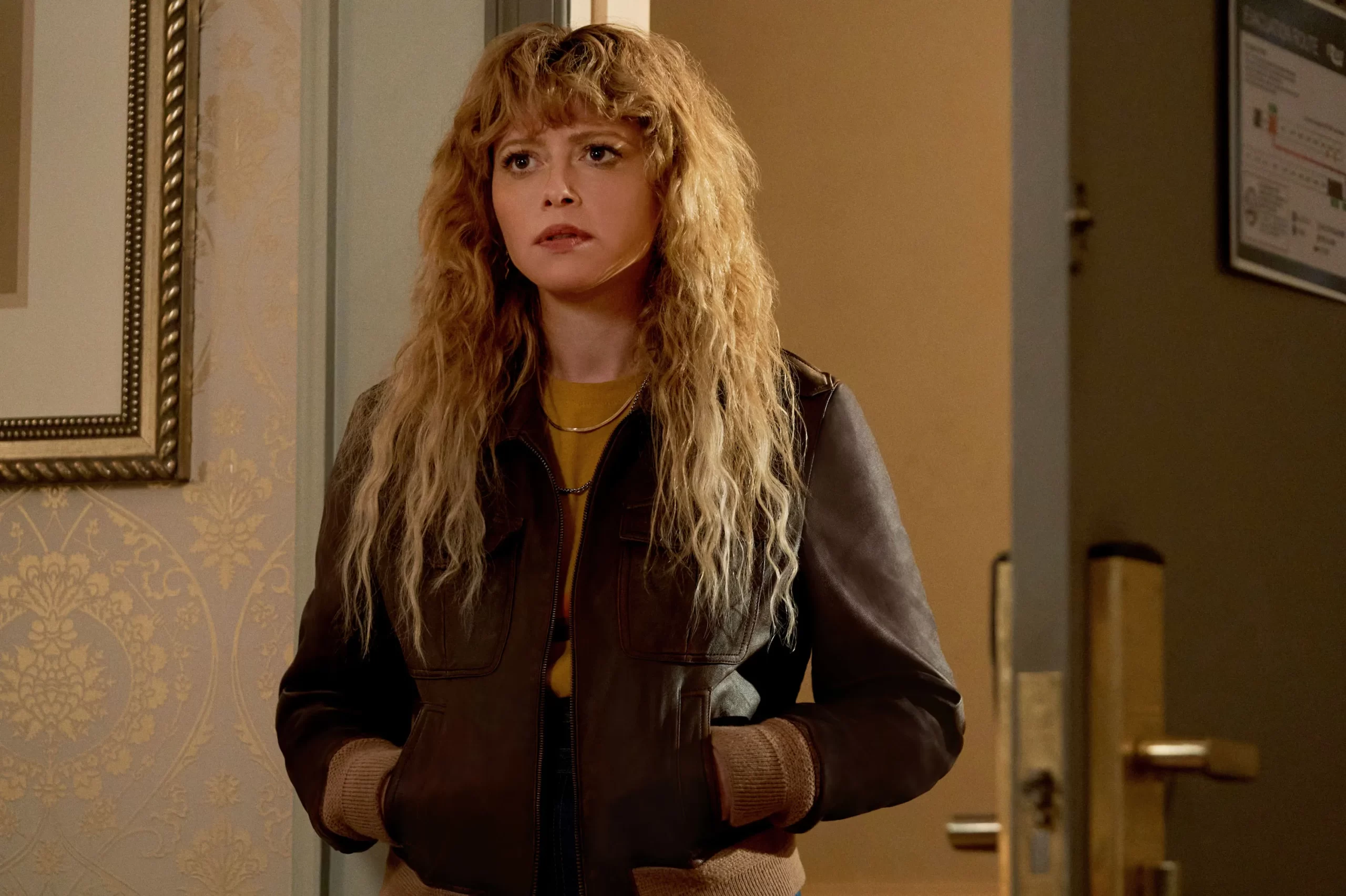 The classic TV show it is most like: Columbo.
Where you can find this show: It airs on the NBC's streaming service, Peacock.com. It's a paid service thing, unfortunately, though you should check and see if they have free trial periods. Sometimes they do. It's totally worth it to pay for Peacock, just for this series alone, however, in the humble opinion of The TV Professor.
Why these series share DNA: From its opening shot with the fonts used in the titles of the episodes to, well, so many things, it's obvious that Poker Face was influenced by detective series of the 1970s. And series creator Rian Johnson and its star Natasha Lyonne have said as much in interviews. For those who don't know, Poker Face focuses on the misadventures of Charlie Cale (Natasha Lyonne), who can detect whenever somebody is lying.
It isn't a super power. Cale is a quick study of human behavior, and she has become wired to know if somebody is lying – about anything – and she is so good at it that, yeah, it almost seems like a super power. So if you were to play cards with her, for instance, and try to have a poker face, she'll call your bluff – every time. And it turns out that having the ability to know if somebody is lying or not is an excellent tool in detective work.
As one of the bad guys says about Charlie in the first episode, "She's a human lie detector, and she's already asking questions like she knows something's up."
Unfortunately for Charlie and fortunately for the TV audience, Charlie Cale is not a detective. She is a drifter, on the run from some very bad guys. But along the way, as she eludes criminals, she ends up solving crimes.
The TV Professor doesn't want to spoil anything about this series, and so we won't, but for the record, it's a wonderful and innovative TV show. Charlie Cale is unlike just about any TV detective you've probably ever seen -- well, for starters, as noted, she isn't a detective -- and yet she definitely shares the DNA of Lieutenant Columbo. Like the stalwart police detective, once Charlie Cale gets a whiff of a felony and believes a murder has been committed, she won't let go until she solves the crime. Natasha Lyonne does Peter Falk proud.
And, like Columbo, Poker Face (sadly) has short TV seasons. It aired 10 episodes in its first season, which is kind of the norm for a streaming series (it has been renewed for a second season). But Columbo did the same thing. It aired, for instance, seven episodes in its first season in 1971-1972 season, and eight in the second season. It was part of a rotating NBC Mystery Series that aired with McCloud and McMillan & Wife.
Other classic TV shows Poker Face is a little like: The Rockford Files and The Fugitive. Like Jim Rockford, Charlie Cale is world weary and always in need of cash, though she doesn't seem to openly struggle quite as much as Rockford did. That makes sense, though. While Jim Rockford had (a little) more money than Charlie Cale, he had more expenses and had bills to pay, such as a beachfront trailer to pay off. Charlie keeps her expenses low, living in her car when she doesn't manage to score free room and board. And Cale isn't exactly living the good life. In the second episode, when her car is being fixed at a garage, she spends the night sleeping on a picnic table.
And like Richard Kimble, Charlie Cale is a fugitive – from bad guys instead of the law. She travels from town to town, finding new places of employment; and in every episode, just like Kimble did, she sticks her neck out, often for the downtrodden and vulnerable, when it's clearly not in her best interest to. Really, all that's missing in Poker Face is the one-armed man.
Ghosts
The classic TV show it is most like: Bewitched.
Where you can find this show: It airs on CBS, Thursdays at 8:30 p.m., and it can be found ParamountPlus.com.
Why these series share DNA: So Ghosts is a sitcom about a married couple, and the wife has supernatural powers – and the husband doesn't. Sound remotely familiar? Now, the wife is no witch, but she can see and communicate with, as the title suggests, ghosts. And, sure, maybe it's just coincidental, but similar to Bewitched, the wife's first name is – Samantha (Rose McIver). And like Elizabeth Montgomery, who played Samantha Stephens, Samantha "Sam" Arondekar is good-natured, resourceful and an all-around good person. You could totally imagine Samantha Arondekar and Samantha Stephens hanging out.
Jay Arondeker (Utkarsh Ambudkar) is no Darrin Stephens, but that's meant as a compliment. Dick York was a gifted comedian and actor, and he nailed the role of and exasperated Darrin Stephens perfectly (his replacement Dick Sergeant was likeable but had some tough shoes to fill). Still, there were times as a viewer when you'd think, or at least The TV Professor did, "C'mon, Darrin, lay off Samantha, will ya? She's a witch, she has these amazing powers -- can't you be a little grateful?"
Jay can get frustrated by the antics that the ghosts bring to their bed and breakfast, but generally, he's a willing partner to Samantha and refreshingly supports her friendship with the otherworldly spirits.
And the ghosts? Well, they're a hoot – ranging from a Viking to a Wall Street executive type – and they're as nutty and likeable as all of Bewitched's witches and warlock relatives, like Endora and Aunt Clara, who were always dropping in on Samantha and Darrin.
Other classic TV shows Ghosts is a little like: Ghosts isn't anything like Dream of Jeannie, The Munsters or The Addams Family and yet those TV series are certainly part of its lineage. If the ghosts of Herman Munster and Morticia Addams could only somehow show up, they would feel right at home on Ghosts.
Night Court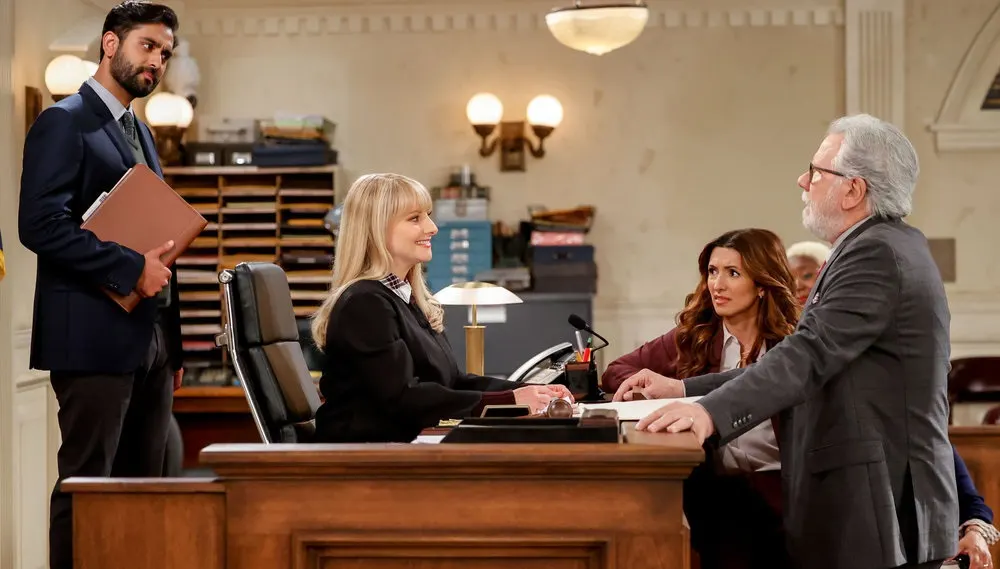 The classic TV show it is most like: Well, Night Court, of course.
Where you can find this show: It airs on NBC, Tuesdays at 8 p.m., and it can be found Peacock.
Why these series share DNA: OK, OK, this isn't quite fair to include Night Court on this list, and yet, it kind of seems like it belongs here, too. The new Night Court is a completely different series on its own, and yet it obviously shares DNA with the old Night Court. Melissa Rauch steps in as Abby Stone, daughter of Harry Stone, and it's very believable that she is his daughter. This Judge Stone, just like the Judge Stone on the original Night Court, is as perpetually upbeat and as caring as a judge as you could hope for, if you actually did land in front of one in a night court.
John Larroquette hasn't missed a beat, playing prosecutor-turned-defense attorney Dan Fielding in just the way you'd kind of think he would have turned out: jaded, cranky, with more than a hint of sadness to him, and yet, eager to start a new chapter in his life.
And the rest of the cast is fun to watch, too: India de Beaufort plays Olivia, a high-strung, ambitious assistant district attorney (and though she doesn't share his sex crazed traits from his youth, she reminds one of a young Dan Fielding); Kapil Talwalkar is Neil, Abby's clerk (and he, too, is cut from the boyish, clean cut and optimistic Harry Stone cloth); and Lacretta plays Donna "Gurgs" Gurganous, a bailiff who would get along very well with the other bailiffs on the first Night Court. She's very much an original and yet she shares the dimwitted and loveable warmth that "Bull" Shannon (Richard Moll) brought to the show as well as the street smarts that the wisecracking "Roz" Russell (Marsha Winfield) possessed, not to mention Selma Diamond as Selma Hacker and Florence Halop who played Florence "Flo" Kleiner. (Both Diamond and Halop passed away during the first Night Court's run.)
Other classic TV shows that both Night Courts are a little like: The original Night Court was an original, but its series creator Reinhold Weege was on the Barney Miller writing staff, and the two series, while wildly different, shared that New York City sensibility. It also feels like the characters on Taxi would get along well with Night Court, both a series of eclectic characters working in the big city at night. (Yeah, yeah, sometimes Taxi was set in the day, but it often showed the characters working the night shift, and the series was inspired by a magazine article about cab drivers who toiled during the night.)
Quantum Leap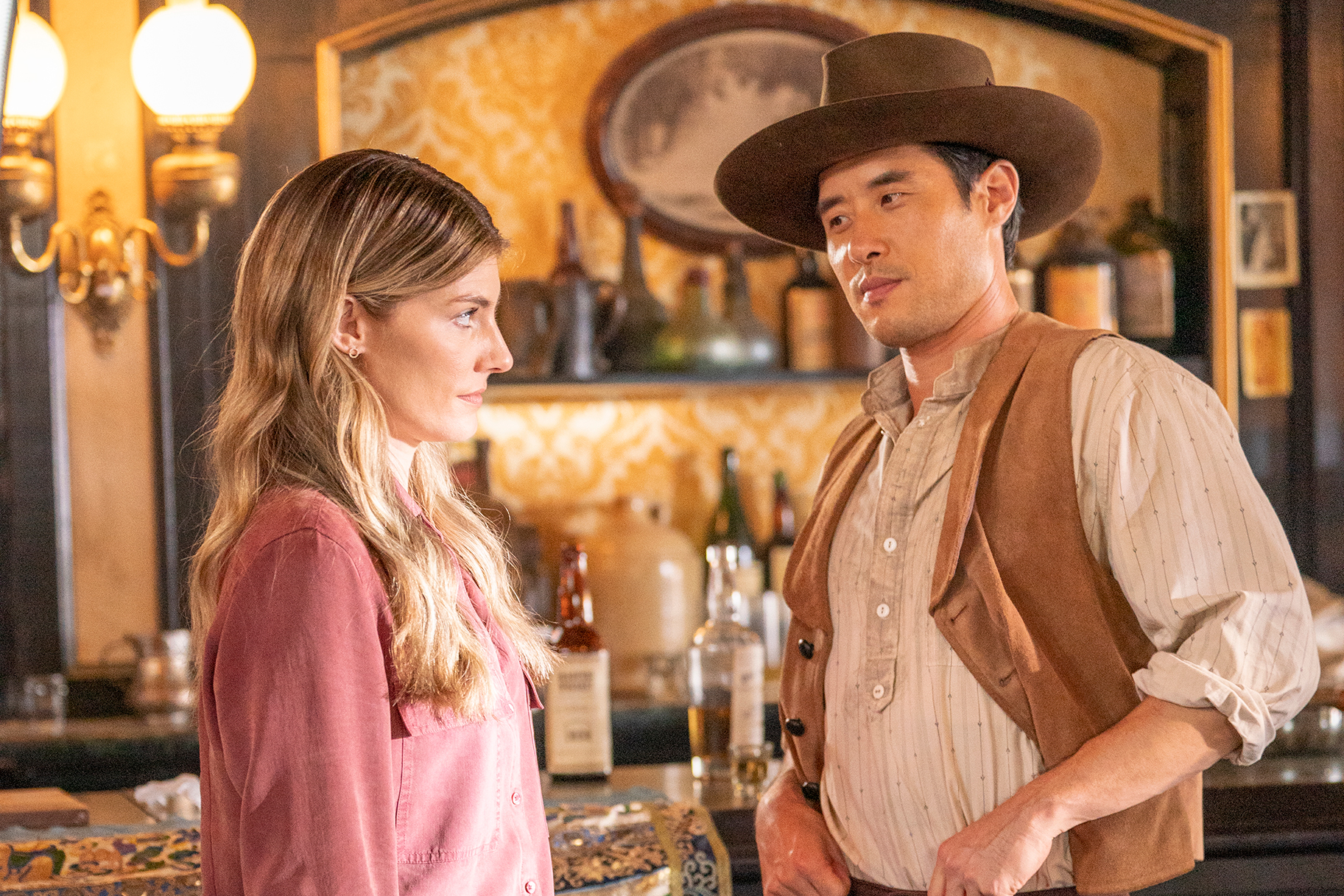 The classic TV show it is most like: Quantum Leap. Yes, like Night Court, it's another TV sequel.
Where you can find this show: It airs on NBC, Mondays, at 10 p.m., EST, and it can also be found Peacock.
Why these series share DNA: First of all, I have to say that The TV Professor whole-heartedly approves of the trend of taking old shows and making sequels out of them, far more than the trend of taking an old show and updating it for the times and pretending the original didn't exist. (That's not to say it doesn't always work and shouldn't be done, however. For instance, Netflix's three-season Lost in Space update from a few years ago was fantastic and should be checked out by anyone who liked the original or simply wants to see an entertaining family space drama TV series.)
So the new Quantum Leap is a pleasant and entertaining TV sequel, often both innovative and kind of cheesy, all at once (kind of like the original). The entire cast is top-notch, and Raymond Lee as Ben Song is so good and earnest in his role, you almost won't miss the original Quantum Leap time traveler Sam Beckett (Scott Bakula). Still, if Bakula doesn't turn up as a guest star as Sam Beckett eventually, in some episode down the line, there will probably be a lot of disappointed fans out there.
Other classic TV shows Quantum Leap is a little like: There has always been some elements of Route 66, The Fugitive and The Incredible Hulk to Quantum Leap, if you think about it. Sam Beckett and now Ben Song may be traveling all over the time-space continuum, but like Peacock's Poker Face, Quantum Leap is really about do-gooder characters connecting with vulnerable people and helping them improve their lives.
American Auto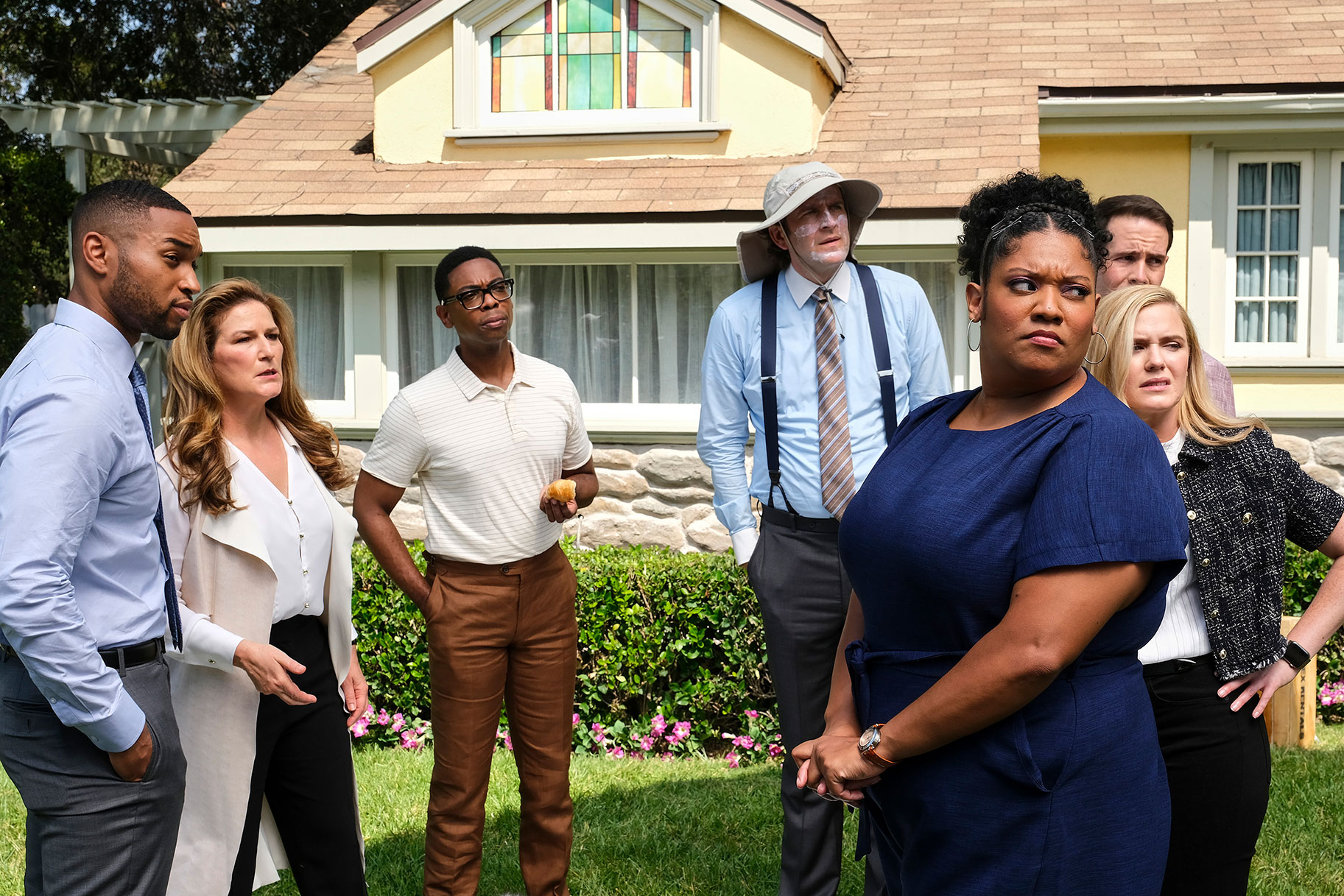 The classic TV show it is most like: All in the Family. If you're familiar with American Auto, you will probably think I'm nuts, but hear me out.
Where you can find this show: It airs on NBC, Tuesdays at 8:30 p.m., and it can also be found Peacock.
Why these series share DNA: Yes, I know that tonally and stylistically, American Auto has nothing in common with All in the Family. At first glance, it looks like The TV Professor is pairing the shows together because their titles both start with the letter A.
And I'll advance the argument that the two series are nothing alike a little further:
--The characters on American Auto work in a Detroit automotive manufacturing company and are nothing like Archie and Edith Bunker and Gloria and Michael Stivic.
--One sitcom is a workplace comedy, and one is a family situation comedy.
--All in the Family is an iconic classic. American Auto is just in its second season, and because TV networks tend to produce shorter than ever seasons, and there's more TV to watch than ever, even if it sticks around a long time, it'll probably never have the legacy that All in the Family has.
Agreed, to all of that, but the two series have more in common than meets the eye.
The characters on All in the Family and American Auto are all going through something very similar – they're all overwhelmed by the changing times and are trying to find their places in it. All in the Family gets right to the point in its TV theme song, especially with the lyrics: "Guys like us we had it made, Those were the days. And you knew who you were then, Girls were girls and men were men."
American Auto has a deliriously catchy TV theme song that lasts a little less than 10 seconds, and it always comes after an opening scene. So American Auto gets to the premise of the entire series at the very start of the pilot episode.
Sadie Ryan (Harriet Dyer), a public relations executive – her actual title is CCO, Chief Communications Officer –introduces the concept in a meeting, telling her coworkers (and thus the TV audience): "The auto industry is changing. Payne Motors has been making cars for 100 years, but until now, all our CEOs have been men and members of the Payne family."
Getting used to a female CEO, the office gang has no problem with. But adjusting to the rest of society's quickly changing times, that's a whole different ball game. And, sure, you could say that all sitcom or dramatic characters are trying to adjust to changing times – because the times are always changing. True enough. But the Bunkers and Stivics were, in a way that no sitcom up to that point had ever tackled and few dramas had, very clearly wrestling with a changing society on All in the Family, addressing topics such as racism, antisemitism, gay rights and miscarriage. Nothing was off the table on that series.
American Auto doesn't get much credit for tackling many of the same issues, for good reason – All in the Family was groundbreaking, and virtually every episode back then (and now) could inflame passions on both sides of the political aisle.
American Auto doesn't attempt to be All in the Family. Still, American Auto does touch upon a lot of touchy topics that most sitcoms do not dare go near. In its first two seasons, the show has had some plotlines interweaving with topics that have likely thrown plenty of family gatherings into chaos, including LGBTQ rights and abortion.
In the episode, "Young Designers," American Auto somehow even makes Somaliland's fight for independence from the African nation Somalia a main plot point. The episode also makes some really sharp and amusing commentary on how easy it is for a global company to really step in it and offend the many, many countries you're working with.
In fact, that's a general theme in American Auto: the executives are constantly miscalculating its messaging to the public and setting off a public relations disaster as they all scramble to fix the problem or at least contain the damage.
At its core, All in the Family and American Auto are both essentially shows that serves as commentaries about the times we live in. In particular, though, both TV series are about characters living in a more inclusive world with different societal norms than the one they grew up in – and the challenges of adjusting to it.
Other classic TV shows American Auto is a little like: The Office and Superstore, the latter a series that American Auto executive producer Justin Spitzer created. There's also a bit of The Mary Tyler Moore Show in American Auto as well. Katherine Hastings (Ana Gasteyer) shares some of Lou Grant's no-nonsense traits (and even Katherine's marriage appears to be going in the same direction that Lou Grant's did). Meanwhile, Wesley (Jon Barinholtz) would have gotten along very well with Ted Baxter (Ted Knight). Elliot (Humphrey Ker), as a milquetoast corporate attorney, certainly would have bonded with Murray (Gavin MacLeod), although his bank account is much fatter than Murray's ever was.
And in a way Tye White (playing Jack Fortin) shares the Mary Richards role played by Harriet Dyer. Jack is an assembly-line employee who gets the chance in the pilot episode to be a C-suite executive – wow, he's going to make it after all – while Sadie is more like a world-weary Mary Richards made for these 21st century times. The expression of disbelief that Sadie wears at every crisis she encounters often registers as though she is thinking, "I toiled my way through higher education and up the corporate ladder for this?"
Wednesday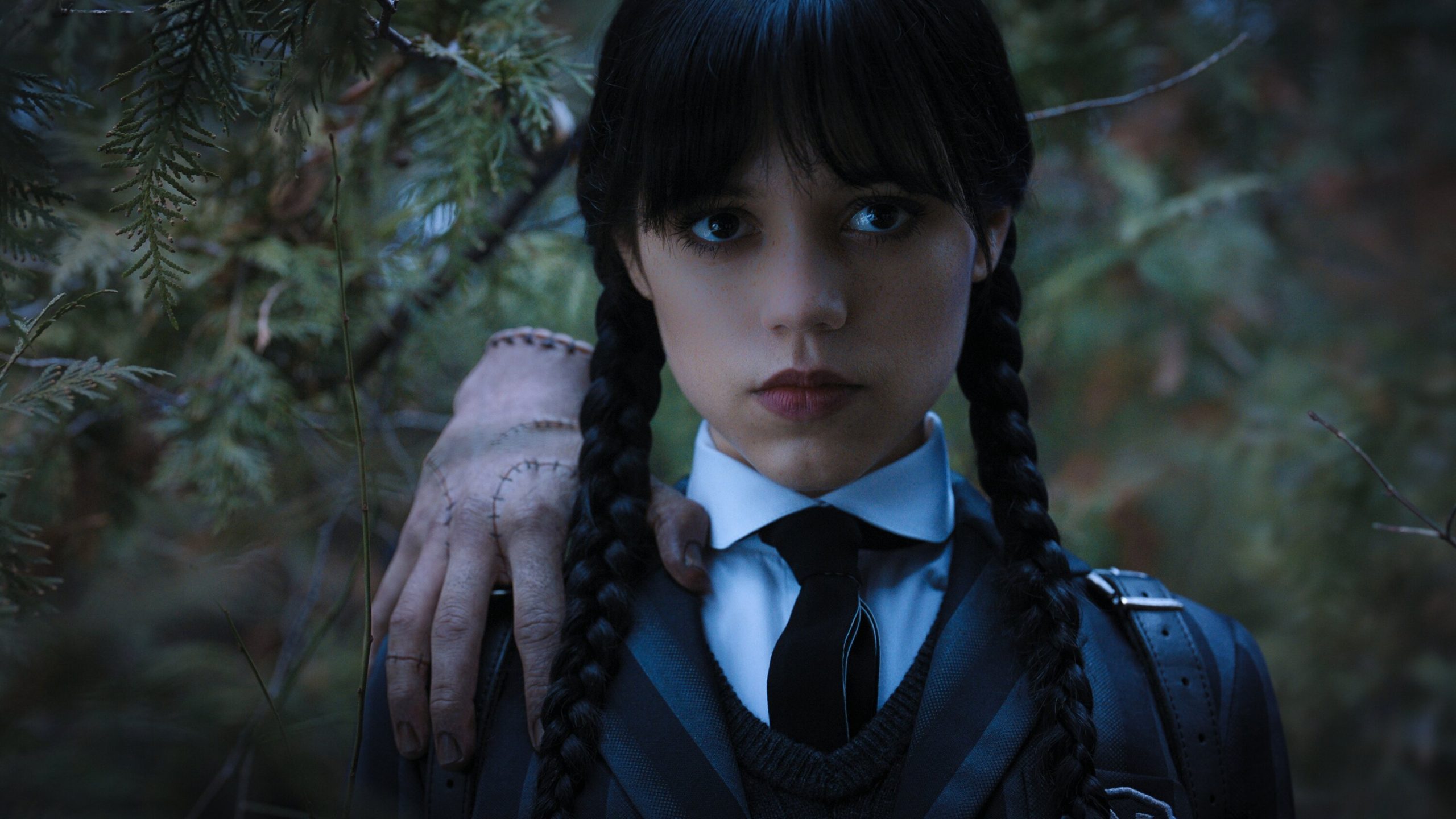 The classic TV show it is most like: Twin Peaks.
Where you can find this show: The first season is on Netflix; a second season is in the works.
Why these series share DNA: First, yes, Wednesday is a sequel, of sorts, to the classic TV series The Addams Family or its movies (take your pick), and in many ways, it's DNA comes from the Harry Potter movies – outcast goes to a new school and has adventures, and there's definitely a Harry Potter look and feel to the series. But since this is a classic TV blog, if we're going to pick a TV series that Wednesday really shares some DNA with, it's probably more like Twin Peaks.
Wednesday is a less quirky show and probably has more mass appeal than Twin Peaks (1990-1991, a third season aired in 2017 on Showtime), but the two TV series do share quite a bit in common. Several examples:
--Twin Peaks involves solving the murder of Laura Palmer; Wednesday follows Wednesday Addams trying to solve several murders.
--Both are series that are set in small towns.
--Both series have oddball characters.
--You could argue that Wednesday Addams fulfills the FBI Special Agent Dale Cooper role, and both series and towns had a sheriff who was trying to get to the bottom of things.
--In Twin Peaks, it's Sheriff Harry S. Truman; in Wednesday, it's Sheriff Donovan Galpin.
--In Twin Peaks, we dig into Laura Palmer's past, and in Wednesday, we discover a lot about the past of Wednesday's parents, Morticia and Gomez.
--On Twin Peaks, Cooper's love for a steaming cup of coffee and a slice of cherry pie became iconic; on Wednesday, it was her style of dancing.
Other classic TV shows Wednesday is a little like: Well, The Addams Family (1964-1966), of course. Plus: The Facts of Life (1979-1988). Hey, both TV series take place at boarding schools, and like Natalie, Tootie, Blair and Jo, Wednesday Addams, in her eight episodes, does a lot of growing up while solving crimes.
Accused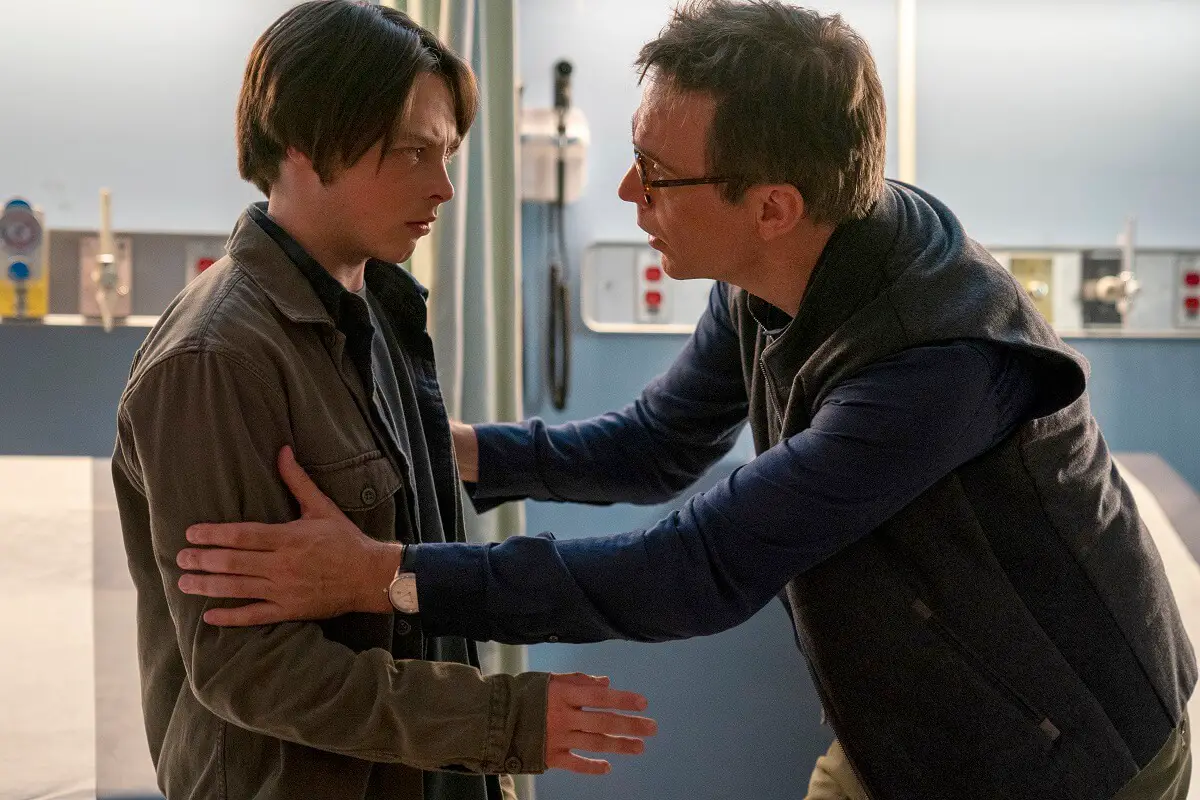 The classic TV show it is most like: The United States Steel Hour (1953-1963) and a gazillion other anthology TV series that have aired on television since the 1940s.
Where you can find this show: On Tuesdays at 9 p.m., on FOX.
Why these series share DNA: Accused is very much a throwback to a time when anthologies were very popular on television. The United States Steel Hour was one of the most successful, but The Twilight Zone was an anthology, and so was Love, American Style and Amazing Stories from the 1980s. As you probably already know, an anthology series is when the same show offers different TV characters and even genres week after week. In The Twilight Zone or Alfred Hitchcock Presents, you had Rod Serling and Alfred Hitchcock introducing stories every week but otherwise, the characters and situations were completely different.
Accused falls very much into that same mold, but it has a unique twist on the anthology format. Each week, there are entirely new characters and actors and plots. The only through line is that every week, the plot revolves around somebody in a courtroom who has been accused of something, and then in flashbacks, we see how they wound up in front of a jury.
Other classic TV shows Accused is a little like: Perry Mason and Matlock, only without the charismatic and shrewd attorneys representing them. This is a series (at least in the episodes The TV Professor has sampled) that is far more about the defendants than the legal professionals supporting them.
The Neighborhood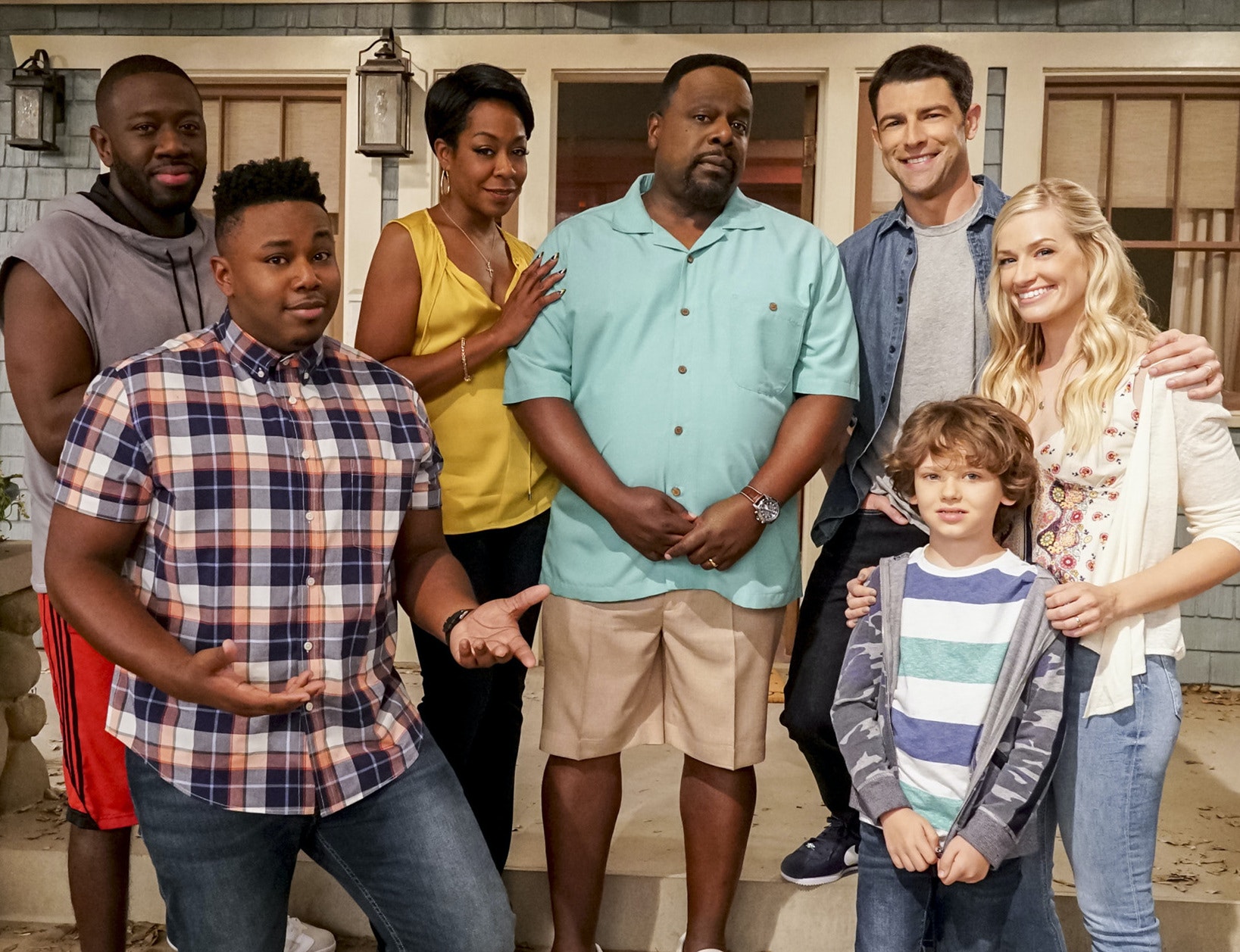 The classic TV show it is most like: Perfect Strangers.
Where you can find this show: On Mondays at 8 p.m., EST., on CBS
Why these series share DNA: On Perfect Strangers, you had a fish out of water comedy, where Balki Bartokomous comes from the fictional island of Mypos, which seems to be somewhere in Europe. Balki (Bronson Pinchot) ends up rooming with his cousin Larry Appleton (Mark Linn-Baker), and good-natured hijinks ensue. In The Neighborhood, the Johnsons (Dave and Gemma and their son Grover) move in from the Midwest to a gritty neighborhood in Los Angeles and live next door to the Butlers (Calvin and Tina and their adult sons, Malcolm and Marty). And let the good-natured hijinks ensue.
And just as Balki and Larry ultimately become best friends, so do the Johnsons and Butlers.
Of course, if we're talking fish out of water TV series, those have been around forever. The Real McCoys (1957-1963) involved a family from West Virginia moving to California, and The Beverly Hillbillies basically copied the entire premise and ran with it from 1962 to 1971. 3rd Rock From the Sun, with aliens living on Earth, was certainly a fish out of water story. There are so many examples we could be here all day thinking of them. But of all the fish out of water sitcoms, The Neighborhood probably resembles Perfect Strangers the most.
That said, it should be noted that Cedric the Entertainer who plays Calvin Butler has said that The Neighborhood was inspired by All in the Family and The Jeffersons (another fish out of water series, where a previously lower middle class family is moving on up to a deluxe apartment in the sky) and that All in the Family and Jeffersons vibe is certainly in the show. But as the show approaches its sixth season, The Neighborhood is really more of a buddy comedy, or a buddies comedy. Before they became friends, the Butlers and Johnsons were strangers, and they are perfect for each other.
Other classic TV shows The Neighborhood is a little like: The late 1950s and early 1960s series, Dennis the Menace. You'll immediately see the Mr. Wilson/Dennis dynamic if you start thinking of how irascible Calvin gets whenever Dave Johnson (Max Greenfield) drops by.
Articles similar to this modern TV shows that are like classic TV shows article: There aren't too many posts on this blog that touch on modern series, but we do take a look at Loki, on Disney Plus, and focus on how D.B. Cooper shows up on the series.