On February 11, 1980, WKRP in Cincinnati took the very unusual step of airing an episode about The Who concert disaster on December 3, 1979.
TV sitcoms and dramas don't typically comment on real life events, in large part because it immediately dates the series. If you're watching an old TV show, and a character suddenly mentions President Lyndon Johnson, you're suddenly thinking about the year the series was made and not the plot.
All in the Family embraced the 1970s, and Family Ties, Alex P. Keaton adored Ronald Reagan, but as a rule, TV shows tend to not bring real life into the picture. For instance, in the aftermath of 9/11, Friends never mentioned the assault on the World Trade Center, but there were subtle signs that the producers put in, in order to pay tribute to New York City, home of one of the terrorist attacks. In the coffeehouse where the friends hung out, shortly after 9/11, American flags and images of "Uncle Sam" were in the background on the walls, and in several scenes, characters are wearing FDNY T-shirts (Fire Department, New York). An American flag also suddenly appears on the wall in Joey and Chandler's apartment.
You could watch it then and recognize what the show was doing – but generally, when you watch it today, what's going on, on Friends, could have happened last week or in the 1980s. It's a pretty timeless show. As are many sitcoms and dramas.
Which is why the WKRP in Cincinnati episode about The Who concert disaster is such an anomaly and worth taking a look at.
Today's "TV Lesson" Breakdown: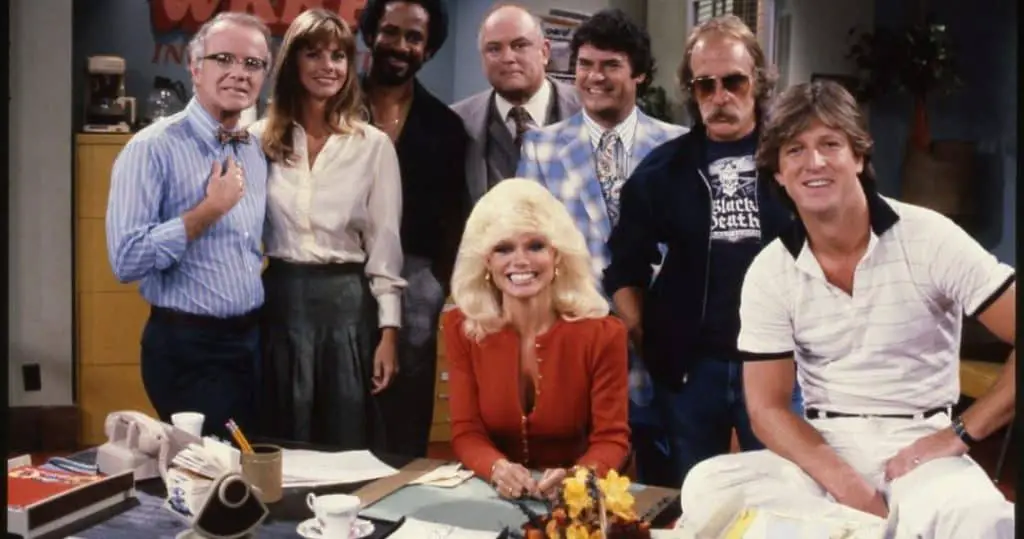 The Who concert disaster
On December 3, 1979, 18,348 fans came to see The Who, at what then known as Riverfront Coliseum and is now Heritage Bank Center. That night, somewhere between three and four thousand fans had tickets to reserved seats, and the rest, it was general admission.
That meant, you sat at whatever seat you could find. Or you stood.
The arena held 16,336. There were 18,348 tickets. Not everybody was going to get a seat. This was a very literal way of playing musical chairs.
Promoters liked festival seating, though. It meant they could hire fewer ushers and save money. Apparently money was saved on security as well; some reports say just 25 police officers were on duty for the concert.
Festival seating, at the time, seemed to work out okay, and for the four years in the business thus far, Riverfront Coliseum was in the top 10 of grossing concert arenas in the country.
People started showing up at Riverfront Coliseum around 1:30 p.m. It was, after all, The Who, a band that had come onto the American musical scene in the late 1960s and were pumping out hit after hit throughout the 1970s. Well, I don't need to tell you anything about The Who. It was, and still is, one of the most iconic, legendary rock bands the world has ever seen. My oldest daughter, Isabelle, and I saw them in Columbus, Ohio, a few years ago -- and I totally get why anyone would want to see them in concert.
Naturally, back in 1979, Cincinnati fans were excited to see The Who. By 3 p.m., a pretty significant crowd had turned up, to a concert that wouldn't start for another five hours.
By 6:30 p.m., it was estimated that 10,000 fans had shown up. The doors were still closed. People were anxious to get inside and find a seat. Hopefully.
The doors were supposed to open at 7 p.m., but they didn't. The Who was late for their soundcheck, some reports said, and the closer it got to showtime, the more the crowd pressed forward.
Finally, at 7:20 p.m., the doors opened to the stadium.
But not enough doors.
It was estimated that 6,000 people immediately began rushing the few entrances had opened – many accounts suggest that just two doors were open.
Barbara Streff of Walnut Hills, then 29, told The Cincinnati Enquirer that a lone officer shouted, "Back up, everybody back up." Streff added, "I tried to back up, but most of the people kept pushing."
Concertgoer Michael Jordan, 17, told the Associated Press: "I was in the middle. It was crazy. You had to fight to save your life."
Fifteen-year-old Suzanne Sudrack also told the Associated Press: "You could see people getting hurt. People were flailing elbows and smashing noses. You could see people going down."
Shane Renkel, then 17, of Trotwood, Ohio, told The Cincinnati Post that he was standing in the crowd one moment and "the next I knew, I woke up in the hospital. I don't know what happened."
Renkel, it was believed, lost consciousness from lack of air.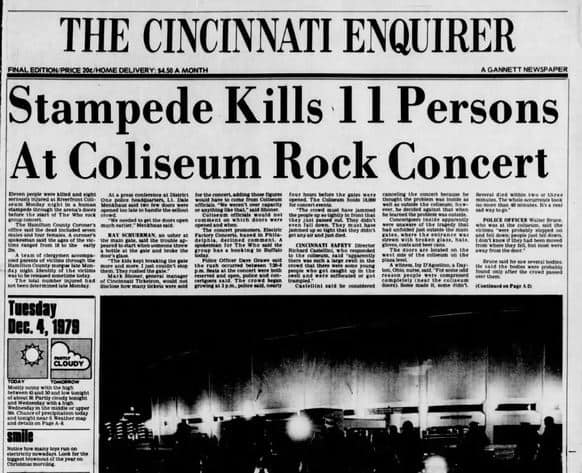 At 7:30 p.m., the police started receiving the first panicked phone calls that there were people who needed medical attention, people who were lying on the concrete plaza area.
According to the papers, it wasn't until 8 p.m. that police found the first victim and emergency rescue units were called in.
Eleven people died outside the coliseum doors. It was believed that many of the victims died of asphyxiation. The victims were packed together so tightly that they could no longer breathe. It's hard to fathom – and not the sort of thing you want to – what that would be like.
Seven men and four women, their ages ranging from 15 to the early 27, died that night.
Twenty-six people were injured.
Incredibly, it was decided that the show must go on. The concert started, apparently right on schedule.
The Who, the band, had no idea what had occurred and wouldn't know until after the show was over. Most fans in the audience also were completely unaware of what had occurred.
Cincinnati Safety Director Richard Castellini later said he considered cancelling the concert but decided not to when he heard the problem was outside and not inside the stadium. In hindsight, it seems like a terrible or a crass decision, but the people who made the decision are human, and they were evidently rattled by what happened and as shell-shocked as anyone else. Kenneth Blackwell, then the new mayor of Cincinnati, later said that officials were worried that if they called off the concert, a riot might have ensued.
How the WKRP Episode Happened
Steven Kampmann was a producer and story editor and regular writer on WKRP in Cincinnati, and like everyone else in the country, he was well aware of what happened. Unlike about everybody else, he started thinking immediately about the tragedy in Cincinnati, and how a fictional rock and roll station might address it.
According to Michael B. Kassel's book, America's Favorite Radio Station: WKRP in Cincinnati, written in 1993, Kampmann convinced Hugh Wilson, the series creator, that the sitcom should cover the topic on the show.
(Incidentally, if you're a fan of the 1980s TV series Newhart, you are familiar with Steven Kampmann. He played Kirk, the often-cranky owner of the Minuteman Café, later owned by Larry, Darryl and Darryl.)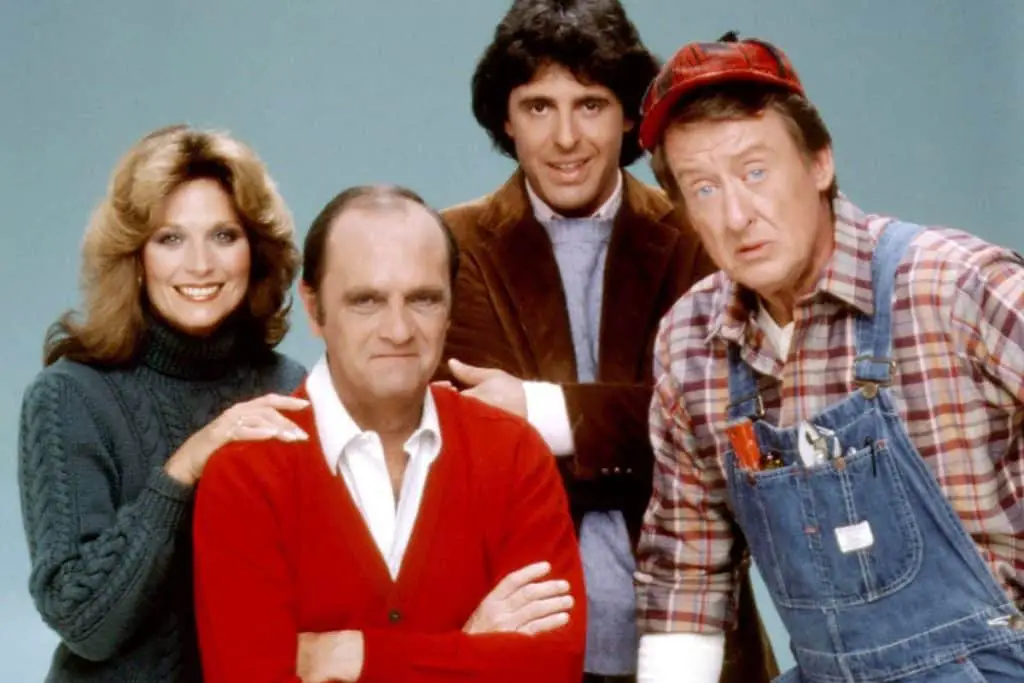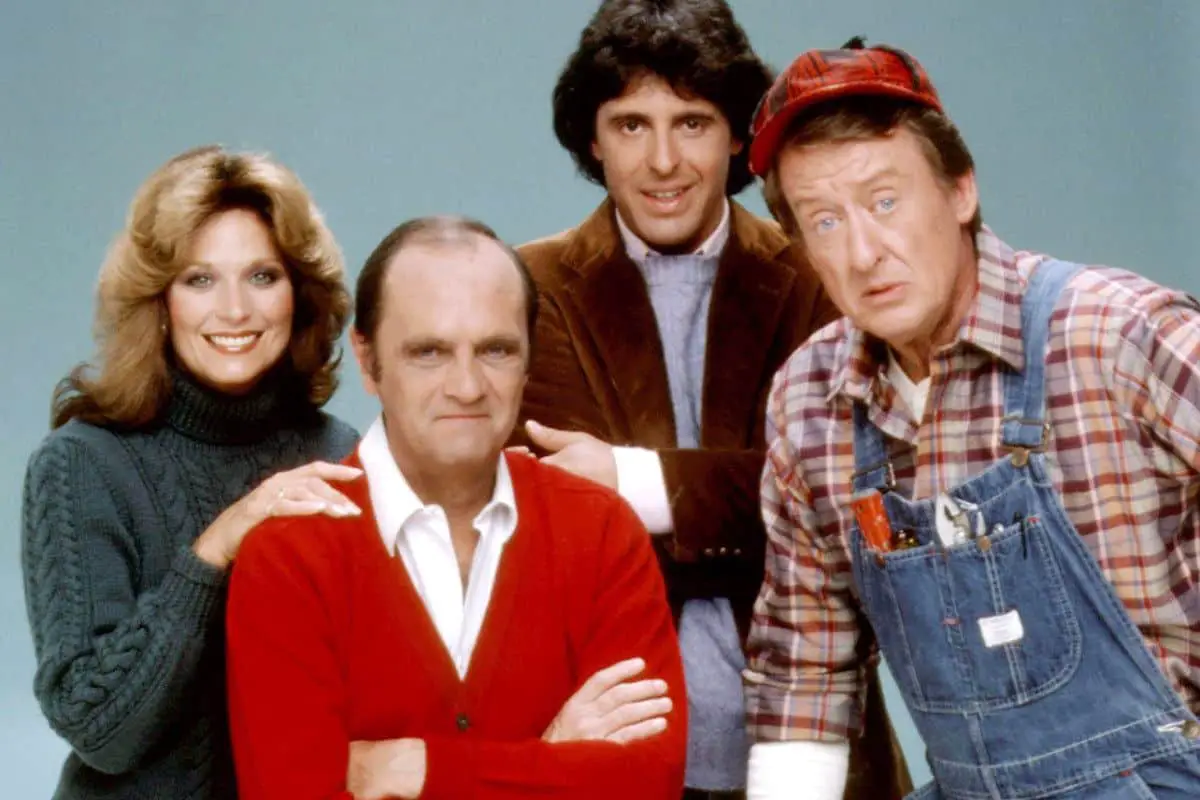 After some discussion about it, Wilson gave Kampmann the go-ahead to make an attempt to write something up. Gordon Jump, who played station manager Arthur Carlson, told Kassel that Steve came up with the original script and then took it to the other writers to get their thoughts.
"All the writers got around him, and of course, all the writers jumped on that thing like a dog on a bone," Jump said. "They finally came up with the episode that you saw and took it to Hugh. And Hugh said, 'I think, probably, this will work.'"
Hugh Wilson's argument to the CBS network, according to Kassel's book: "You know, if we can put this on the air, every family in America will at least know what festival seating is all about. Up to this point, parents, at least, don't know what we mean when we talk about festival seating. This would be a wonderful way of educating the American people."
CBS gave the go-ahead, but as Frank Bonner, who played salesman Herb Tarlek, told Kassel, after they started rehearsing the episode, a few days into it, some network executives approached Wilson and said that they needed to shut down the episode. "It's too sensitive. Find something else," the executives said.
Wilson felt strongly about the episode, however, and he spoke to the cast, and they agreed that they should film it. Knowing that the episode might never make it to air, Wilson and his cast shot the episode, and, of course, as we all know, CBS aired it.
In fact, the Cincinnati TV affiliate, which promised CBS brass that it would definitely not be airing the episode, did, in fact, show it to its viewers. Once the CBS Cincinnati executives viewed the episode – before it aired to a national audience – they realized that a sitcom could actually had taken a national and local tragedy and turned it into something special. Or at the very least, they felt that the show wouldn't offend people.
In Kessel's book, in fact, Bonner said that the show got some letters from the parents of the victims saying, "Thank you."
How WKRP in Cincinnati Handled "The Who" concert tragedy: The First Half of the Show
The first half of the WKRP in Cincinnati episode about The Who concert tragedy is a comedy, addressing everything going on before the concert, and the second half, a drama that examines the events after the show. It shouldn't have worked, but it does.
Johnny Fever opens the episode by giving away two tickets to the big concert that night -- if listeners can guess the final word in the incomplete sentence.
Fever says: "Disco is…"
The first caller guesses the word Fever is looking for is "fun." Dr. Fever says that's the wrong guess. The second caller suggests, "Heaven," and Fever says, "You people are way off." A third caller guesses "Hell" and wins the tickets.
Fever later tries to score a date to the concert with Bailey, but she has somebody else lined up. Fever tries to get everybody else at the station to go with him, but everybody's got plans or isn't interested. Radio personality Venus Flytrap is going to be a guest DJ at the concert because he knows a few guys in The Who. Fever tries to tag along with Venus, who politely rebuffs Johnny, not caring to share the spotlight with his pal.
Nobody mentions The Who in almost the entirety of the first half of the episode – everybody at WKRP keeps talking about the "big concert." But after it's established that a dateless Johnny will be going to the concert with Arthur Carlson and his son, right before the commercial hits, a somewhat miffed Fever says, "Now it looks like I'm going to see The Who in the company of a narc."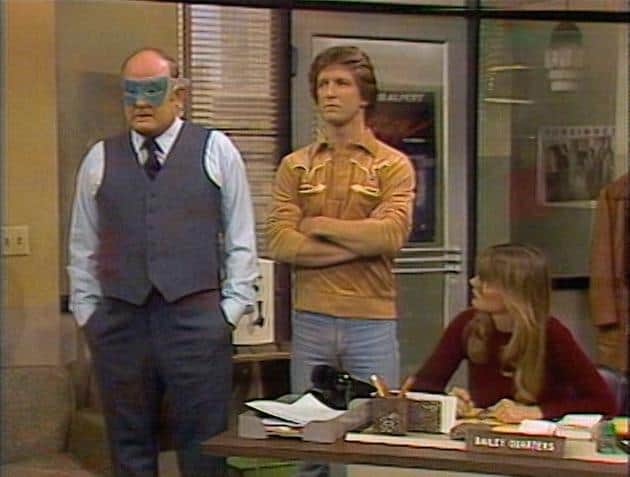 How WKRP in Cincinnati Handled "The Who" concert tragedy: The Second Half of the Show
After the commercial break, it's the next day, and most of the WKRP employees are in the offices. Johnny is pacing, saying to everyone, "I don't know, man. I just can't believe it. I mean, 11 kids lose their kids. For what?"
"Well, what do you expect at these things?" Herb asks.
"What the hell does that mean, man?" Venus asks. "Have you ever been to a concert?"
"No," Herb says, clearly speaking for the TV audience who weren't fans of rock and roll. "But you're gonna get this when you got a lot of teenagers crowded together and worked up by a lot of loud rock music."
"This happened before the concert started, Herb," Les says. It wasn't every day that Les got to be the voice of reason on the show – or somebody defending rock 'n roll, but here we are.
"It just seems so unreal. I still don't believe it," Bailey says. She looks gutted.
"I gave away tickets for the thing," Johnny says, clearly feeling some guilt.
And then Mr. Carlson comes in, cheerful as ever. He is in a great mood because he had a wonderful time at the concert, and to his surprise, he is a big rock 'n roll fan. Yes, Carlson is the station manager at a rock 'n' roll station, but the format had recently changed, and, well, he just didn't listen to much of the music that was now playing at WKRP.
Carlson reads the room, though, and wants to know why everybody looks so upset.
"You didn't listen to our station this morning, did you?" Andy Travis, program director, asks.
"No," Mr. Carlson says.
"Mr. Carlson, I don't know how to tell you this… Eleven kids lost their lives last night at that concert."
Mr. Carlson wants to know if this is a bad joke.
I won't recount every line of dialogue, but Andy Travis, Johnny Fever and Venus Flytrap do a pretty good job of explaining to Mr. Carlson – and the TV audience – just what happened with the crowd, and how the cold weather (making people want to get inside all the more faster) contributed to the tragedy. Plus, the too few doors, and mostly, how the concept of festival seating, or general admission, led to the deaths.
After a devastated Carlson leaves the room, Andy remarks to the group how this sort of thing "has been a long time in coming."
Andy tells everyone, 'I was at a concert once in Atlanta. General admission seating. Of course, everybody got there early, so they could get down in front, close to the stage, and…when the band was late in starting, everybody started pushing forward. Some of the kids were almost crushed against the stage."
This was reportedly a true story, a concert that WKRP in Cincinnati creator Hugh Wilson had witnessed when he worked at an Atlanta radio station.
Most of the rest of the episode is about the characters dealing with their frustrations. Andy is worried about Carlson and what he might do as a reaction to the tragedy.
"Hard telling what's going through his mind," Andy says. "This time tomorrow, we might be programming supermarket music."
Les Nessman (Richard Sanders), meanwhile, can see that Bailey Quarters (Jan Smithers) looks completely shaken up by the aftermath of the concert. He tells her that they need to do a story on the stampede, and Bailey isn't sure she can do it.
"I don't know, Les. I, um, feel so angry and sad and confused that I, uh, I don't think I could handle this story," Bailey says.
In the past, Les might have told her that was fine with him and moved on. He could be extremely territorial when it came to the news. But he is a true mentor in this episode.
"Well, I need you, Bailey. You were at the concert, and I wasn't," Les says gently. "Look, if we work on this thing together, we can handle it better than any other station, local or national."
He tells her that they'll be like Holmes and Watson or maybe journalists Carl Bernstein and Barbara Walters. The two colleagues end up hugging, and it's a tender moment.
Later, Venus Flytrap is in the studio booth, telling listeners about a candlelight vigil for the victims being held at the city's iconic Fountain Square.
Moments later, as winding up the episode, Mr. Carlson and Venus have a warm and lengthy conversation about the events of the last 24 hours. Carlson then looks at a map of Cincinnati and says, "You know, Venus, there's been a lot of talk about setting up a commission to look into what happened here."
"Yeah," Venus says quietly.
"It's not gonna be just talk," Mr. Carlson says. "This town's gonna do it. Ah, this is a good town, Venus. We're responsible people here."
Carlson leaves the studio, and there's a close-up of candles outside the window, from the vigil. And then the screen fades to black, and words fill the screen, saying, "On December 3, 1979, eleven people died outside Riverfront Coliseum."
And then that disappears, and we see the follow-up message: "On December 27, 1979, the city of Cincinnati passed an ordinance prohibiting "festival seating" or general admission."
Stray Observations about the "WKRP in Cincinnati" "In Concert" episode
I'm a big fan of WKRP in Cincinnati and have seen this episode many times, and I will always cringe when I hear Les Nessman refer to Cincinnati's iconic Fountain Square as Fountain Point. Johnny Fever corrects him, but unless Nessman recently moved to Cincinnati (Les Nessman, the character, was originally from nearby Dayton), there is absolutely no way a Cincinnatian would not know Fountain Square is called Fountain Square, and I'm certain a Dayton resident would know. True, Nessman was still rattled due to the concert's deaths, and you could argue that's why he made the verbal blunder, but it still seems off-key to have Nessman make an error like that. After all, while Nessman was a bit of a bumbler, he was also a local Cincinnati journalist who won the "Buckeye Newshawk Award" five times (journalists could win the award for having the best news coverage on tap root vegetable production in "the tri-state area").
The words Jump spoke at the end of the show, when he talked about Cincinnati being a responsible town, were from an ad-lib that Jump came up with during rehearsal. As Jump explained years later, a producer on the show, Dan Guntzelman, who was from Cincinnati, asked the actor how he thought the fictional station manager would summarize the situation.
Gordon Jump, who died in 2003, was an actual promotional manager for Dayton's Channel 2 TV station from 1961 to 1963, and he said that the ad-lib was based on his real feelings. "It was pretty much my expression as to how I felt the people of Cincinnati would respond to having that kind of disaster," Jump told a reporter. "After I ad-libbed it, Gunztelman and some of the writers made it hard and fast with the script. That's the only instance that I can think of that an ad-lib ever became scripted in the show."
Clearly, Jump had some affection for Cincinnati. Later, in another interview, one with The Cincinnati Enquirer, Jump said of that dialogue, "What I said about Cincinnati was what I really felt about Cincinnati as a native Ohioan."
Tim Reid, who played Venus Flytrap, told a Richmond-Times Dispatch reporter years later, that the concert's promoter stopped him in an airport to thank him for the WKRP in Cincinnati episode and how it helped him with the emotional aftermath.
The Who band members were aghast when they learned the following day about the stampede to get into their concert. "There's no words to say what I feel," Roger Daltrey later told Cincinnati rock station WEBN. "I'm a parent as well. I've got a boy of 15 and two little girls. All I can say is, I'm sorry for what's happened."
Epilogue to the "WKRP in Cincinnati" "In Concert" episode
The Who tragedy has never been forgotten in Cincinnati.
Immediately after the concert and before the WKRP in Cincinnati episode even aired (as the show itself pointed out at the end), Cincinnati passed a safety ordinance banning festival seating. But unfortunately, it took 36 years until an historical marker was erected near the site of the tragedy, reminding the public of what happened on that terrible day.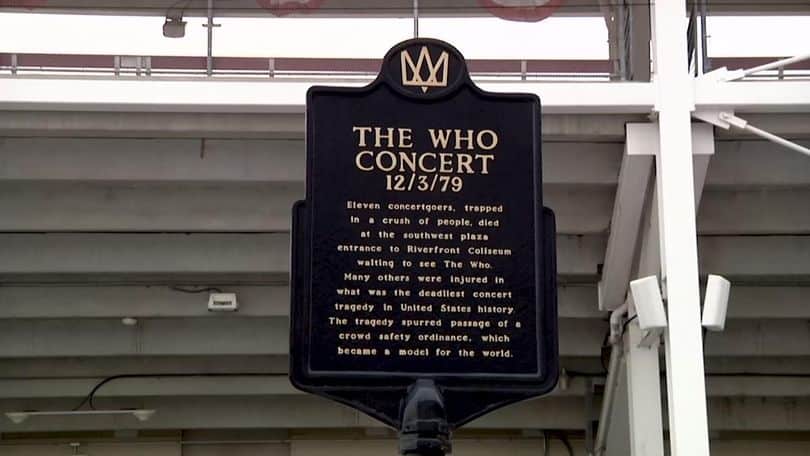 For years, The Who could never bring themselves to return to perform in Cincinnati. They were going to finally return in 2020, and then the Covid-19 pandemic scuttled that. They are returning to the Queen City, however, in the spring of 2022, on May 15, and will play at TQL Stadium, a soccer stadium. The Who will be making a donation from the concert to the P.E.M. Memorial, a college scholarship that goes to deserving students at Finneytown High School, where three students and fans of The Who attended, before they lost their lives on that fateful, depressing day.
Meanwhile, as much good as the WKRP in Cincinnati episode likely did, it's difficult to say how much good. In 2004, Cincinnati lifted its ban on festival seating.
Arguably, concert promoters are generally very aware of the risks and responsible and play it safe -- it isn't like every other week, concert deaths are appearing in the news. Still, over 40 years later, things sometimes go wrong, and there is still the possibility of attending a badly managed concert. As you probably recall, on Nov. 5, 2021, in a crowd of about 50,000, 10 people died and many more were injured during a musical festival in Houston.
Where to watch WKRP in Cincinnati (at the time of this writing): Right now, for free, it appears to sadly be nowhere, except for maybe scattered free episodes on YouTube.com, where you can find the "In Concert" episode.
Articles similar to this one: Maybe you'd enjoy reading about WKRP in Cincinnati and its famous turkey episode.