Who shot J.R.? That was the question everybody was asking during the spring, summer and fall of 1980. During months of reruns, everybody waited for the new season to begin, so they could learn who pulled the trigger. Meanwhile, Dallas (1978-1991) the prime time soap opera, became a TV phenomenon.
Since then, there's never been anything like the excitement that swirled around this attempted murder of a TV character. That said, networks have certainly tried to recreate the same sort of buzz around their shows.
In 1980, I was too young to really enjoy Dallas, though I think some of my classmates were into the series. So having only watched, um, one episode in my lifetime, there won't be a lot of discussion of Dallas in this blog post. But there will be plenty about the phenomenon that Dallas became during the summer and fall of 1980. Really, since then, there's never been anything quite like it, although the media hubbub around the end of the series M*A*S*H during the spring of 1983 came somewhat close.
But the excitement around how M*A*S*H would conclude occurred mostly during the spring. For most of 1980, you couldn't go anywhere without hearing the phrase, "Who shot J.R.?"
And if you replied to a passionate fan with "Who cares?" you'd probably get a withering stare. A lot of people cared.
Today's "TV Lesson" Breakdown: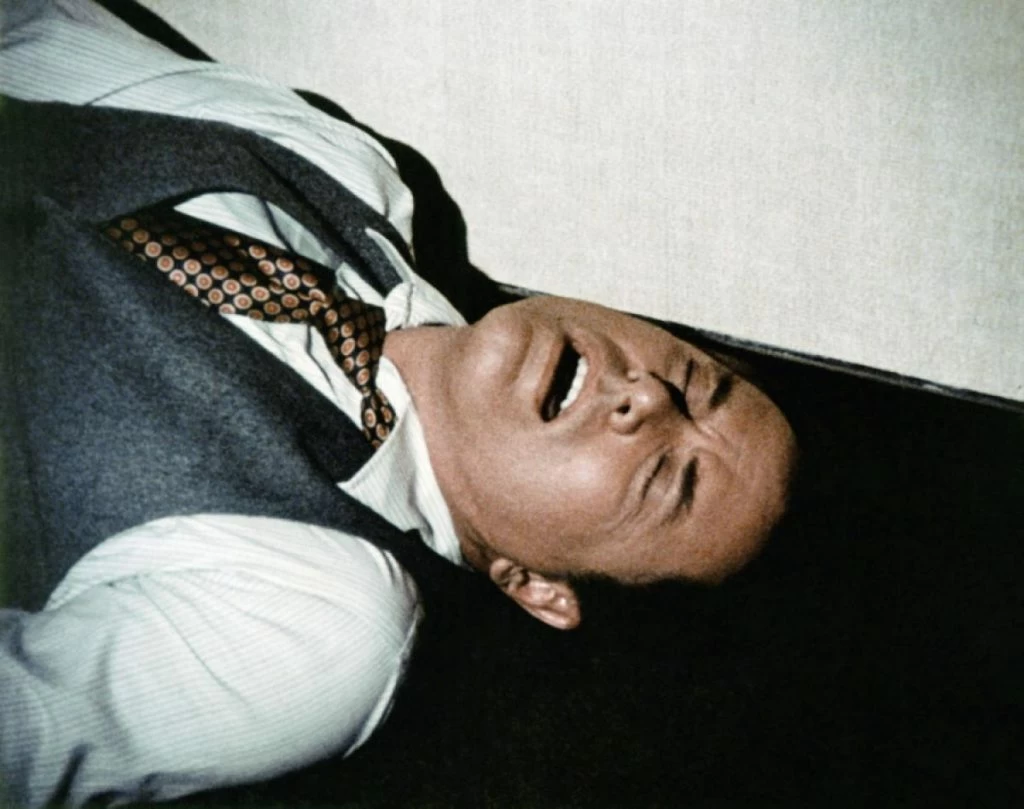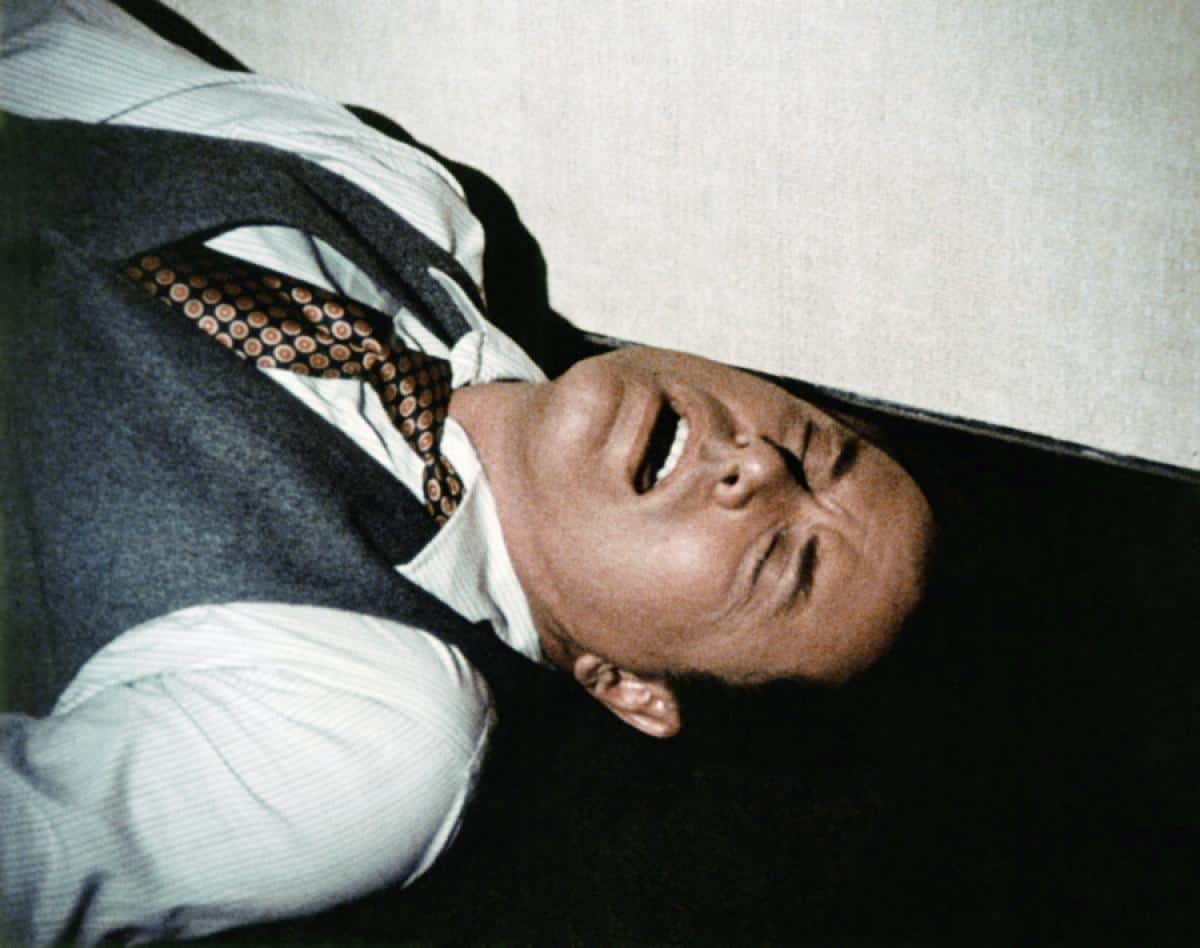 How the "Who Shot J.R.?" Craze Began
The Dallas insanity began March 21, 1980, when the final episode of the 1979-1980 season ended. It was called "A House Divided." At the end of the episode, John Ross "J.R." Ewing Jr (Larry Hagman), oil tycoon and all-around likeable villain, hears a noise outside his office. He steps into the hallway to investigate. He is shot twice.
Television would never be the same.
It wasn't a well thought out story decision by the producers of the Dallas, according to actress Linda Gray, who played J.R.'s long-suffering wife, Sue Ellen. (J.R. had her committed to a sanitarium. Doing that made it easier for him to take custody of their baby boy, John Ross. So she, along with a lot of characters who had been wronged by J.R., was considered a prime suspect.)
According to Gray's 2015 memoir, The Road to Happiness Is Always Under Construction, "The truth is, they were at a loss for how to end the season, so they said, 'Screw it, let's just shoot someone.'"
The producers wisely decided that Hagman had it coming, according to Gray. And so they filmed the scene, having no idea who fired the gun. They could figure that out later.
The shooting was not a shock to America
That is, any Dallas fan knew it was coming. As a Washington Post writer, Leah Y. Latimer, mentioned in a column the day after the episode aired, "At 10:55 last night, Texas oil millionaire J.R. Ewing was gunned down in his penthouse office, his cold blood gushing onto the floor where he lay alone. All America was watching. It was a mild shock. The scene had been repeated on television at least a dozen times this week in commercials designed to keep us guessing about whodunit."
And in an interview the week before, Latimer mentioned that Hagman himself had discussed the scene. Hagman said: "They figure they'll shoot me on the last show, and if I demand too much money, it's 'the hell with you, you S.O.B."
(Hagman had a point. He did negotiate his salary that summer, and there was some speculation that Hagman might not return to the show and that his character might die. But the smart money was that Hagman would return, and he did.)
So everybody knew well before the episode aired that J.R. Ewing would be shot, and that's just what happened. But nobody had a clue who fired the gun.
"We won't know who killed, or tried to kill, America's newest anti-hero, the star of the hit CBS series, 'Dallas,' until the fall season," Latimer wrote. "But there's room enough for a summer full of speculation. J.R., you see, had many enemies."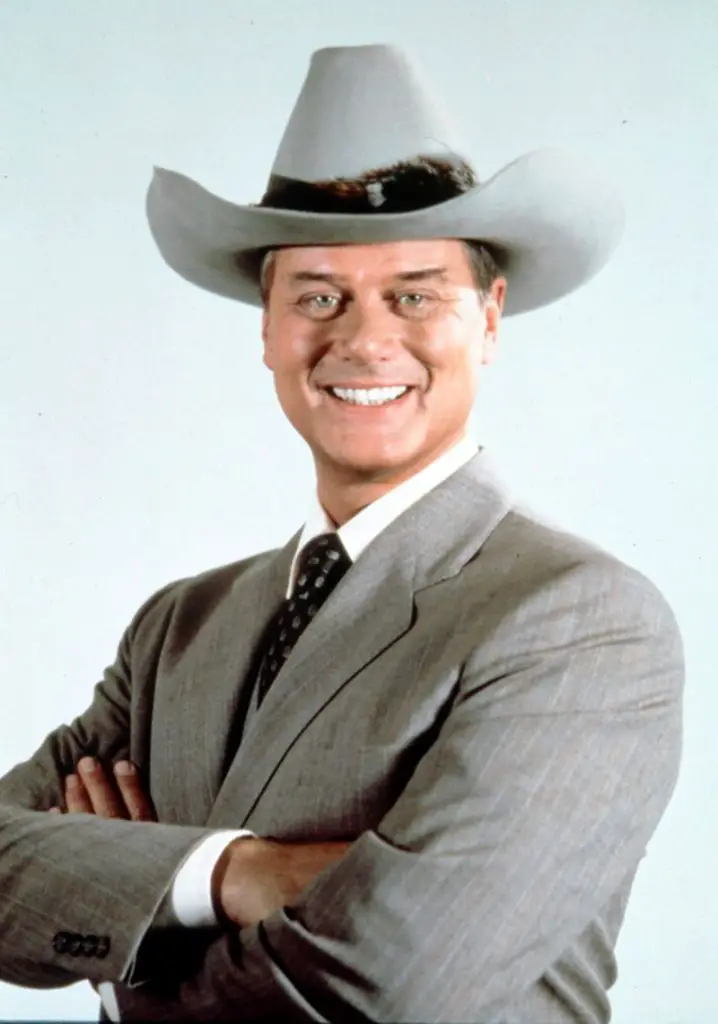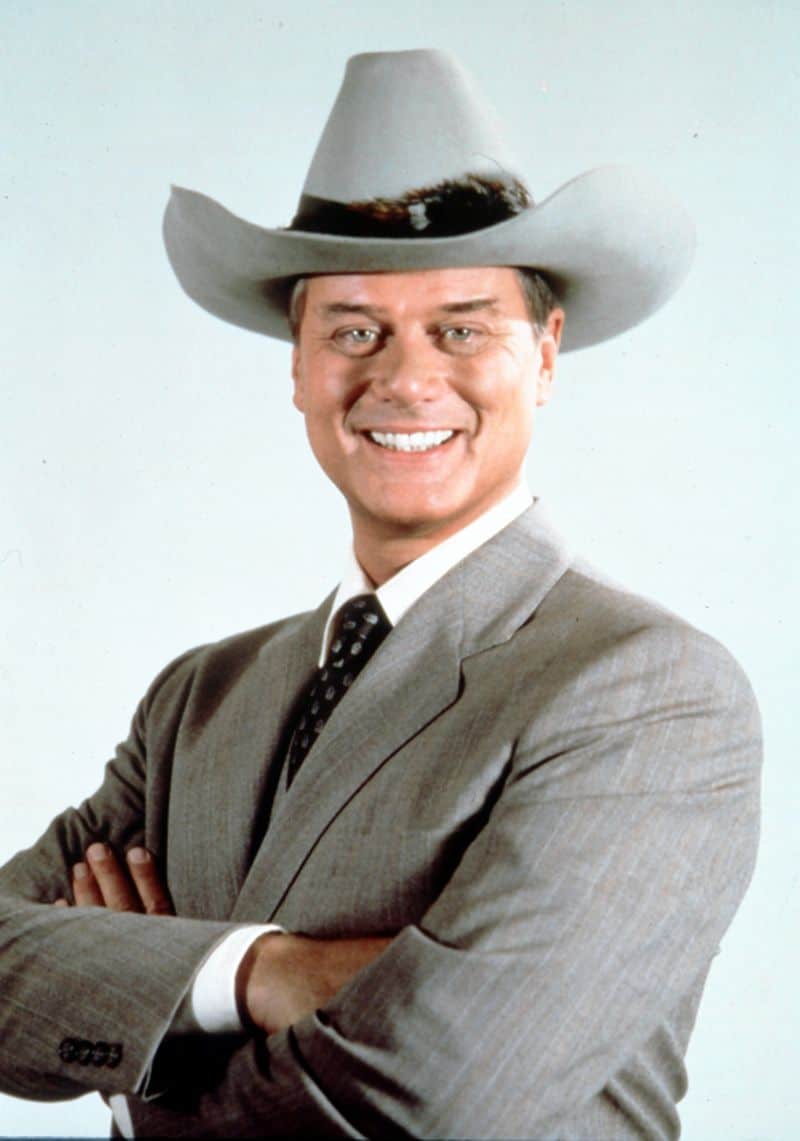 What Happened Next
Everything happened. For instance...
The United States was transfixed.
Nobody may have been surprised that J.R. was shot, but the country was riveted nonetheless.
Only a month after "A House Divided" aired, Gary Deeb, TV-radio critic for The Chicago Tribune, wrote, "The stunt has swept America (and a few other places) like a firestorm. 'Who Shot J.R.' contests have been staged by newspapers and radio stations in countless communities. 'I Shot J.R.' T-shirts have hit the market. A Louisville department store is holding a 'Who Shot' contest in which the top prize is $1,000 in merchandise."
Later that year, Deeb's paper would give into the madness and hold their own "Who Shot J.R." contest.
England was abuzz.
In late May, The New York Times reported, "'Dallas' fever is gripping Britain, producing perhaps the greatest outpouring of popular interest since Queen Elizabeth's Jubilee three years ago, and for the villainous J.R., a venom usually reserved for the French."
England was pretty much doing the same thing the Americans were. A lot of contests and a lot of betting on who the possible killer was.
Politicians were name dropping J.R.
President Jimmy Carter told his supporters at an election season fundraiser, when he was running against California governor Ronald Reagan: "I came to Dallas to find out confidentially who shot J.R. If any of you could let me know that, I could finance the whole campaign this fall."
The cast and crew of Dallas were badgered.
Loraine Despres wrote the episode in which the world would finally learn who actually shot J.R., titled, "Who Done It?"
Despres recalled in Mollie Gregory's book, Women Who Run the Show: "No one was prepared for the sensation that episode caused. That summer the universe wanted to know who'd shot J.R. I wasn't allowed to tell anybody. One guy, a lawyer, asked me to tell him, then I could mortgage my house, he'd fly to London, make the bet for me, and I'd make a fortune. I said no. He was very, very annoyed. Someone at the gym asked me, and I wondered if he was going to beat me up to find out who shot J.R. I thought, 'If he hits me, I'll tell him.' Instead, he offered me twenty thousand dollars because if I told him he was going to lay it off in Vegas. I told him no, I couldn't tell."
Larry Hagman met with the Queen Mother of England in the summer of 1980. According to Gray's memoir, the Queen Mother asked: "Would you care for some tea? Quite. Lovely. Indeed. Now, if you please, who shot you?" And Hagman was said to reply: "Not even for you, Your Majesty."
And in June of 1980, newspapers reported that three rough drafts of a Dallas script were stolen. It was the script supposedly revealing who shot J.R. Somehow a newspaper, The Los Angeles Herald Examiner (which printed its last issue in 1989), got hold of one of the scripts. The script was quickly turned it over to the police -- but not before reading it, several editors admitted.
Maybe the editors kept their mouths shut. Or maybe the producers decided to change the killer's identity. In any case, word did not get out. The country at large still had no idea who shot J.R.
Keeping the frenzy alive even longer was an actor's strike that pushed back the fall season. By the time November 1980 rolled around, and it was announced that all would be revealed in the third episode of the new season, America was in a frenzy.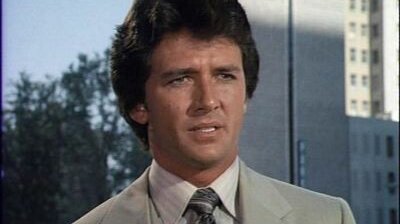 The media couldn't get enough of "Who Shot J.R.?"
On August 11, 1980, Time magazine put on its cover a portrait of Larry Hagman as J.R. Ewing with the headline, "Whodunit?" That got a lot of people's attention.
Meanwhile, every other newspaper article, it seemed, made some reference to the Dallas cliffhanger during the spring, summer and fall of 1980.
Joan Beck, a columnist for The Chicago Tribune, started off a column with, "Let other people argue about who shot J.R. I'm concerned about the size of his hospital bill."
She then discussed how much his hospital bills, insurance, drugs, and so on, would cost to take care of J.R. Ewing. It was a clever way of actually talking about the high expense of healthcare -- and getting readers to care about the topic. But there are plenty of articles throughout 1980 that weren't so skillful. Columnists and reporters often made some quick reference to wondering who shot J.R., in order to grab the reader's attention, and then would discuss the political campaign or the economy.
Dallas was even taught in schools
Well, at least one school in Middletown, Ohio. I was a fifth grader when my English teacher apparently took leave of her senses and decided to devote an entire class to discussing who might have shot J.R.
I can't fault her, really. It was probably a Friday, the day before the country learned about the shooting, when she decided to go rogue, off the lesson plan, and talk about who shot J.R. It's hard to keep students' attention at the end of the week.
Plus, as the days passed, and it was getting closer to the episode where all would be revealed, the entire country was talking about who shot J.R. Ewing. My teacher clearly was gripped in Dallas fever.
But for 45 minutes, a roomful of fifth graders, excited to discuss something other than Old Yeller or whatever books we were reading, goaded on by our teacher, posited theories about who might have shot J.R. Ewing. Again, these were theories about a potential killer's motivations on a TV series that I'm sure many of us had never seen. I know I hadn't watched Dallas -- and wasn't the least bit interested in the problems of an oil executive and his large family. Dallas came on at 10 p.m., on Saturday nights, way past my bedtime.
I still don't know what my teacher was thinking, really. But to her credit, thanks to her, all these years later, I vividly remember a piece of pop culture history and Americana that was captivating the nation in 1980. I also am able to contribute an anecdote to my blog. Who says you don't use the stuff you're taught in school?
We found out who shot J.R. on November 21, 1980
The entire country, it seemed, watched the "Who Done It?" episode. More on who shot J.R. in a moment.
The night of November 21, 1980, Dallas garnered a 53.3 Nielsen rating. That meant that more than half of the homes with TV sets were tuned in to the series. It was estimated that 83 million people watched it, then the highest rated program in the history of television.
Why did so many people care who shot J.R.?
Good question. Heck if I know. I was only ten years old.
Actually, there are a lot of theories. In her memoir, Gray wrote, "My theory is that people liked having something silly to talk about instead of the hostages, the gas crisis, double-digit mortgage rates, the Cold War, the election, and nuclear testing."
It's a good theory. The Iran hostage crisis, in which 52 United States diplomats and citizens were held in the country against their will, was front and center on the news every night. There was plenty on the news to rattle anyone.
It also helped that there were only three main television networks. Unlike today, a lot more people watch the same TV shows. But also, I think, people love a good mystery. And the idea that you would possibly shoot and kill a major character back then seemed unreal. You never saw an episode of, say, Barnaby Jones, where the aging detective had been beaten up and left for dead, and everybody's wondering, "Will he make it?"
There hadn't been one episode of Bewitched where you thought, "You know, maybe in this episode, Darren really is going to remain in the clutches of Endora's spell and unable to get back to normal..."
It really was unusual for a major TV character to be in jeopardy. And then somewhere along the way, TV shows began doing it all the time.
But mostly, I think people just like a good mystery.
The legacy of "Who shot J.R.?"
There was an immediate, lasting effect on the country, at least in the world of pop culture. For instance, suddenly, almost every TV series had to have an end-of-season cliffhanger.
Knots Landing and Dynasty, two popular prime time soap operas of the era, obviously were going to start offering cliffhangers. And they did not disappoint. But sitcoms started doing it, too. Cheers, debuting in 1982, soon became well known for its cliffhanging season endings.
Friends had some impressive cliffhangers as well. One of the biggest was at the end of its fourth season when Ross is in the middle of his wedding to Emily. He accidentally says Rachel's name during the reciting of the wedding vows.
Well, you get the idea. Before Dallas, season ending cliffhangers weren't really a thing. After Dallas, they were almost the only way you would end a TV series season.
There were other smaller ripples. Some TV series, for instance, quickly parodied or paid homage to Dallas. In 1981, The Jeffersons had an episode in which Florence writes a soap opera about a ruthless dry cleaning tycoon who is really mean to everybody, and they basically riff off the "Who Shot J.R." plotline.
About a month after The Jeffersons' homage aired, Saturday Night Live did a spoof on all the craziness that had surrounded the "Who Shot J.R." frenzy.
Unfortunately, the actor Charles Rocket infamously released the F-bomb during the sketch and was subsequently fired.
In 1995, The Simpsons actually ended a season called, "Who Shot Mr. Burns?" The Simpsons' Mr. Burns is, as probably everyone knows, the villain of the series, and there was no shortage of potential murderers. But there would be no "Who Shot Mr. Burns?" madness in 1995, in the way that "Who shot J.R." seized the country's imagination in 1980.
So who actually did shoot J.R.?
Oh, yes. I almost forgot. Which is somehow fitting. The big reveal was somewhat underwhelming.
The would-be killer was Kristin Shepard (Mary Crosby), J.R.'s wife's sister and his secretary and mistress. Audiences that night also learned that Kristin was pregnant – with J.R.'s child.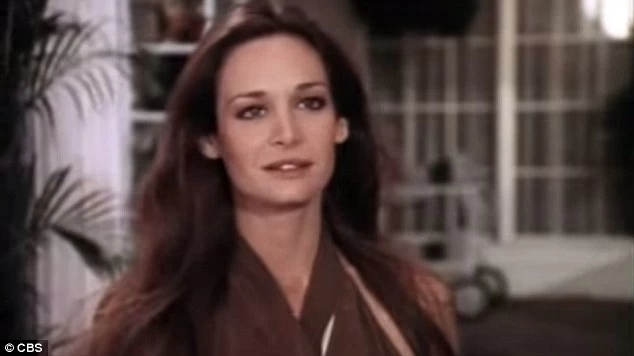 It was not a big surprise. Well, for me, I watched the show, curious about the episode but clueless and indifferent when I learned the news. I probably only would have suddenly been excited if somehow Scooby Doo, Shaggy, Fred, Daphne and Velma had somehow shown up on the live-action series and unearthed the bad guy.
My parents, who also didn't watch the show regularly, were also not too enthralled. I remember one of my parents mentioning that given that we weren't invested in any of the characters, we probably weren't going to be too interested when we learned who the murderer was.
Indeed, we were not.
But apparently nobody was all that excited when the world finally learned that Kristin had shot the gun. Fans were kind of expecting it. According to a Washington Post story that ran the day after "Who Done It," most of the bettors in Las Vegas were putting their money down on Kristin. If a major character like J.R.'s brother Bobby (Patrick Duffy) had pulled the trigger, the mystery being solved might have had more of an impact.
But no matter. It was sure fun while it lasted.
Where to watch this show (at the time of this writing): It doesn't seem to be on many streaming services, but Dallas (the series from 1978-1991 and not necessarily the newer version that lasted from 2012-2014) and can be found for free (with ads) on Amazon Prime.
Articles similar to this "Who Shot J.R." one: Well, nothing's quite like this Dallas piece, but maybe you'd enjoy a look back at Candid Camera?