I've been binge watching The Muppet Show almost every night since Disney Plus released it last February (let's not reflect on, um, my active social life), and you can absolutely get a sense of history when watching it.
Each episode, largely in part due to the guest stars, is like a time capsule from 1976 to 1981. The plots and gags are pretty timeless, but seeing celebrities like a young Cheryl Ladd and Christopher Reeve, or the middle aged Jonathan Winters or the aging Bob Hope and George Burns – it's just kind of surreal.
Pearl Bailey, Lena Horne, Rudolph Nureyev, John Cleese – the richness and breadth of the talent to appear on The Muppet Show is just astounding.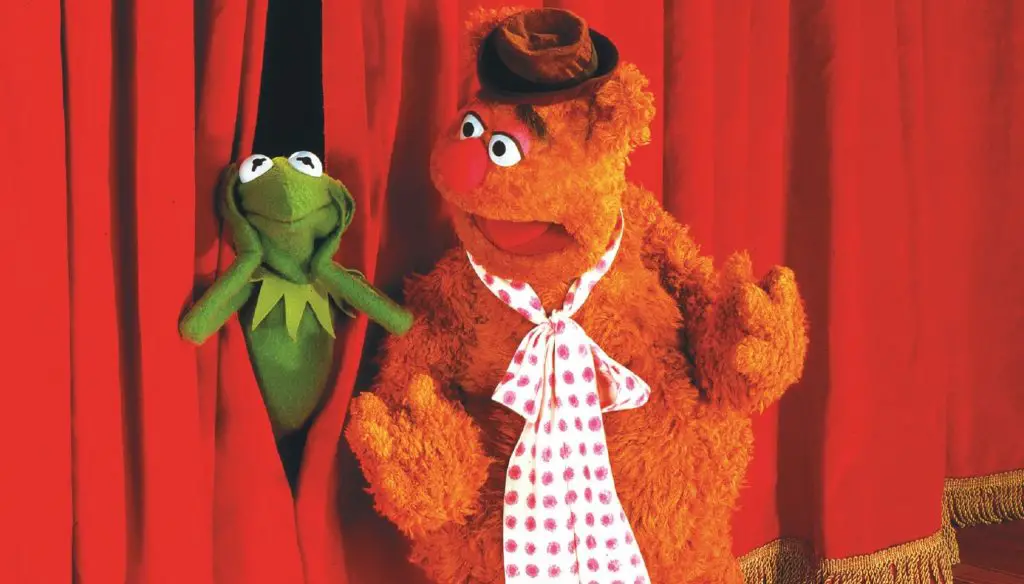 Anyway, in the course of watching The Muppet Show, I found myself wondering about some of the songs that have been featured, and I just thought I'd share what I've learned.
Today's "TV Lesson" Breakdown:
To Morrow
The song is also sometimes called, "I Want to Go to Morrow." The Muppets sing it on the episode starring Rita Moreno (who won an Emmy for this episode). It is a hilarious song, though my 17-year-old and I had the captions running when it played, and it helps lessen the confusion, to read the lyrics as they sing.
Here are some of the lyrics, but basically, it's about a traveler who is at a train station and trying to go to Morrow, Ohio, and he and the clerk have some trouble with that.
"Now let me see if I have heard you right
You'd like to go to Morrow and return tomorrow night
You should have gone to Morrow yesterday and back today,
For the train that goes to Morrow is a mile upon its way
If you had gone to Morrow yesterday, now don't you see,
You could have gone to Morrow and returned today at 3
For the train today to Morrow if the schedule is right,
Today it gets to Morrow and returns tomorrow night."
I live within easy driving distance of Morrow, Ohio, and so I was particularly interested to hear this song – and one of the Muppets singing the song is a Jim Henson-look alike Muppet (played by Jim Henson), which adds to the fun.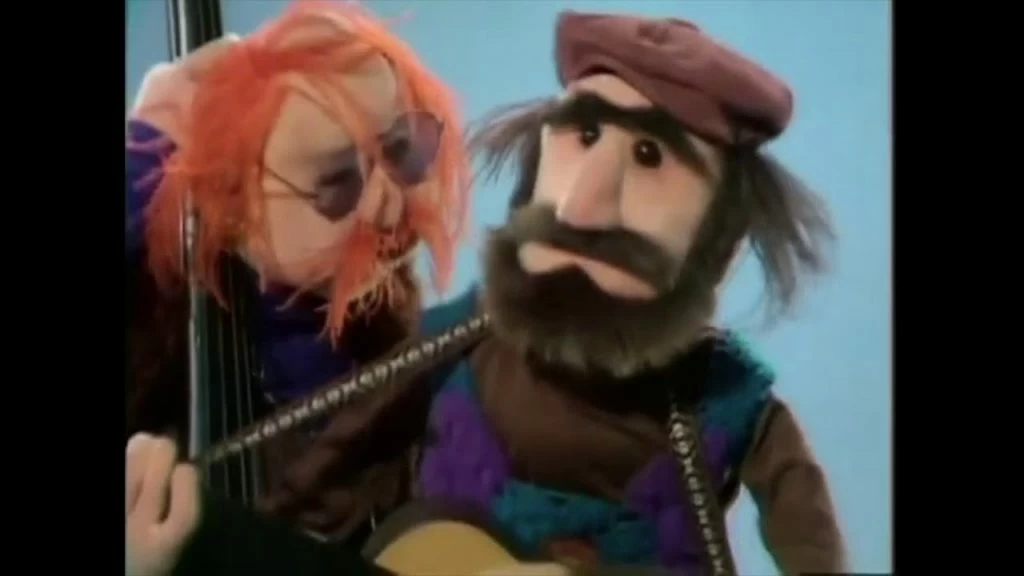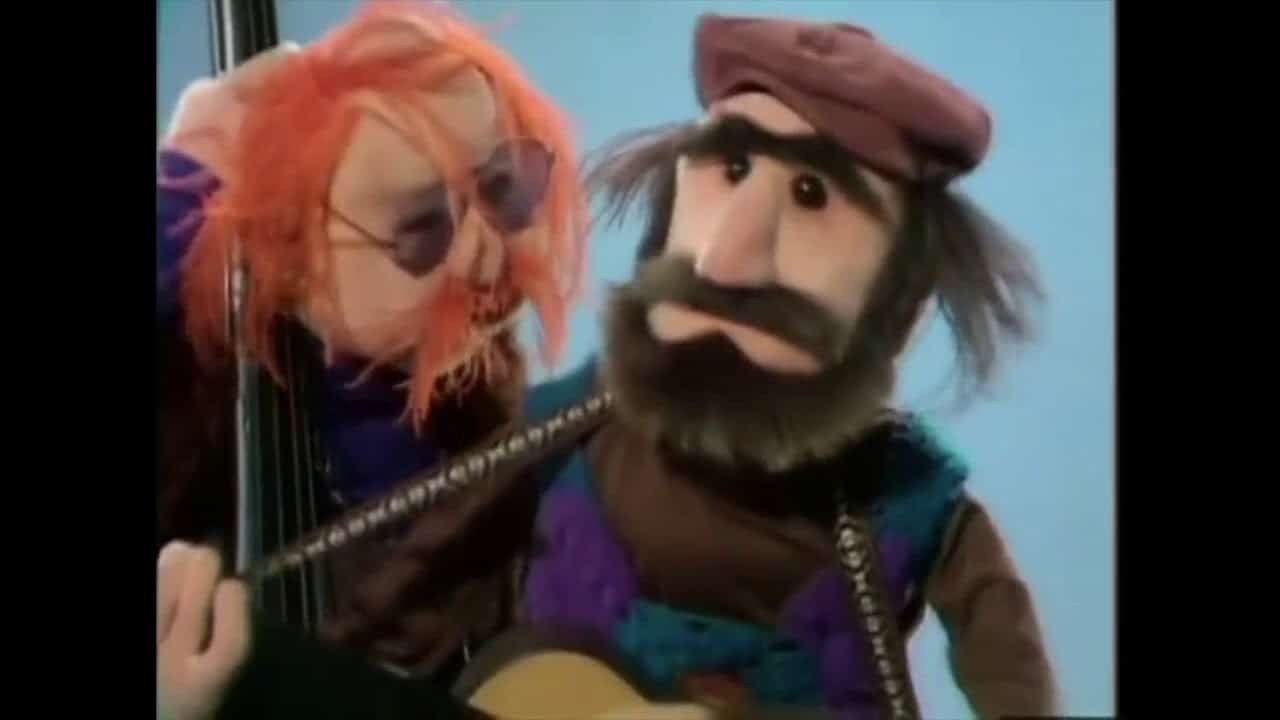 "To Morrow" was popularized by the Kingston Trio in 1960, when Jim Henson was 24 years old and already the co-founder of the Muppets, Inc., for the last two years (his wife, Jane Henson, was the other founder). "To Morrow," however, was actually written and composed back in 1902 by a vaudeville performer named Lew Sully.
I started doing research on Sully, but it turns out he did a lot of minstrel shows and blackface, and I admittedly started to lose interest in the guy. But he clearly could write a song and was also an early version of today's standup comedian, doing comedy monologues in theaters. He grew up in Omaha, Nebraska and got into performing in his late teens around 1879. He spent around 60 years performing and married but doesn't appear to have had kids. In any case, he traveled the country a lot and may well have gone to Morrow. He died in Chicago at the age of 81 in 1945.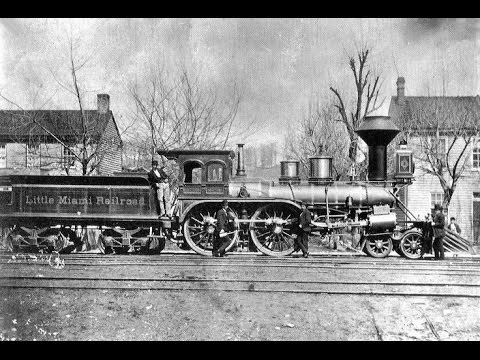 While Sully wrote the song, it was recorded by Dan W. Quinn (1860-1938), a singer who recorded thousands of hits around the turn of the 20th century. For those who are curious, the Library of Congress has a recording of Quinn singing "To Morrow." It's kind of scratchy, the record, and no offense to Quinn, but the Muppets do a much better job with the song.
Halfway Down the Stairs
This is a song probably familiar to a lot of Muppet Show fans. It's a melodic, wistful song sung by Kermit's nephew Robin.
I've heard it throughout my life, off and on, although maybe more than most since it was on a vinyl record album called The Muppet Show, and my younger brother and I must have listened to that a gazillion times. One of the songs on the album is "Halfway Down the Stairs."
Sample lyrics:
Halfway down the stairs
Is a stair where I sit
There isn't any other stair quite like it
I'm not at the bottom
I'm not at the top
So this is the stair where I always stop
I was curious about the song, and as some of you may already know, the lyrics come directly from a poem called "Halfway Down," written by A.A. Milne, who wrote the Winnie-the-Pooh stories. Milne published "Halfway Down" in a 1924 collection of poems, When We Were Very Young, poems said to be narrated by Christopher Robin.
The songwriter who put the words to music was Harold Fraser-Simson, a songwriter who started off as a businessman. In 1896, he joined a ship-owning firm with two partners, Heinrich Fehr and Frank Fehr. But when he wasn't making deals, Fraser-Simon was a frustrated musician. He published his first song, "My Sweet Sweeting" in 1907, and soon things took off. He wrote a musical, Bonita, in 1911, and, well, no need to go into his entire career.
But he became quite well known for his children's songs and 67 of his songs came from Milne's poetry. Alas, Harold Fraser-Simson never lived long enough to see what the Muppets would do to his work. That wasn't likely to happen regardless. He was born in 1872 or 1878, depending what sources you want to believe. But in any case, Fraser-Simon died in 1944. According to the Associated Press, he perished in Dalcross Castle, his home in Scotland.
"Halfway Down the Stairs" may have helped Fraser-Simon's career, but it unfortunately serves as something as an epitaph for the poor guy. The stairs turned out to be not exactly a thing of wonder and wistfulness for Fraser-Simon. The songwriter met his end after taking a tumble down a stone staircase.
Lydia, the Tattooed Lady
The Muppets sing "Lydia, the Tattooed Lady" (well, Kermit sings it) in the Connie Stevens episode early in the first season.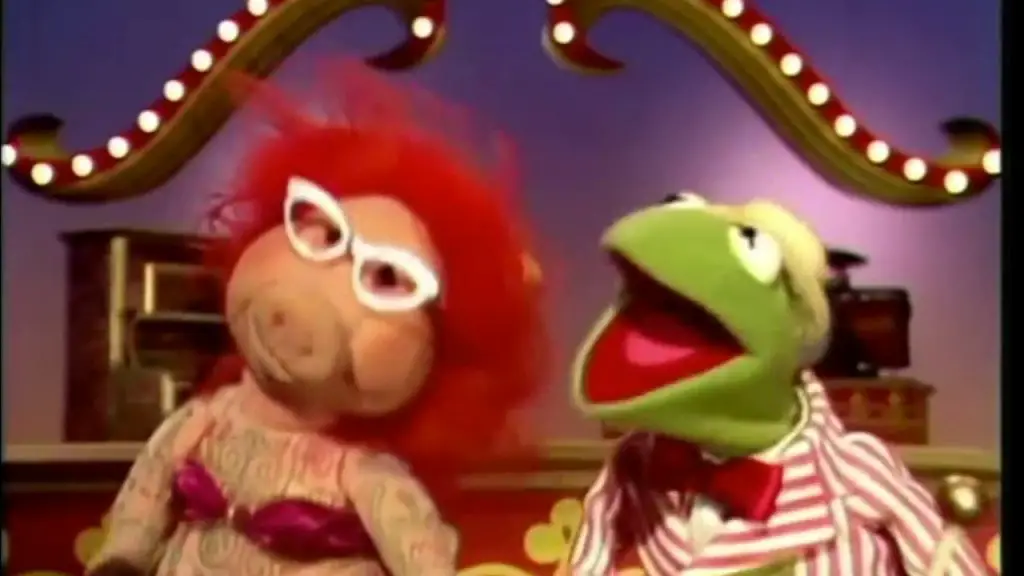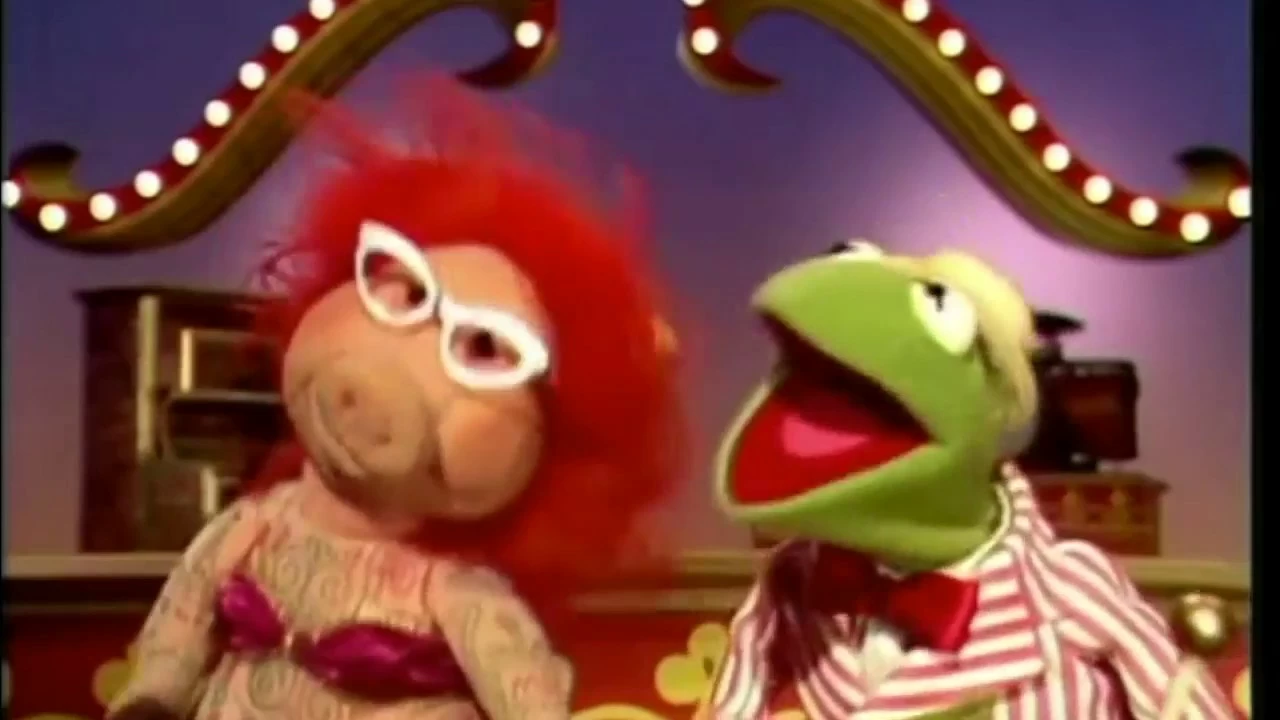 It's a wonderfully upbeat song. If you haven't heard it and have Disney Plus, I highly encourage you to look it up. A quick sampling of some lyrics:
Oh Lydia, oh Lydia, say have you met Lydia?
Lydia, the Tattooed Lady
She has eyes that folks adore so
And a torso even more so
On her back is the Battle of Waterloo
Beside it the wreck of the Hesperus, too
And proudly above waves the red, white, and blue
You can learn a lot from Lydia
If you're familiar with the Marx Brothers, you probably already know the origins of this song. "Lydia, the Tattooed Lady" was first sung by Groucho Marx in 1939, in the movie, "At the Circus." It was written by Harold Arlen (who did the music) and E.Y. Harburg (who did the lyrics).
Harburg's full name was Edgar Yipsel Harburg. His friends called him "Yip," and he was quite the wordsmith. Among other titles, Harburg wrote the lyrics to two other songs you may have heard of, "Over the Rainbow" (which also is sung on The Muppet Show, in the episode with Alice Cooper as a guest star) and "Brother, Can You Spare a Dime?"
In the book, "Harold Arlen," by Edward Jablonski, we learn that the song's lyrics to "Lydia, the Tattooed Lady" were, at first, too risqué for the censors who worked in Hollywood and decided what was fit, and what was not, to appear on screen. The censors didn't like the fact that the song suggested Lydia was often unclothed (since people were looking at the tattoos all over her body).
Harburg, however, saved the song from oblivion (or at least being cut from the movie) by adding a final verse to the song:
Oh Lydia, oh Lydia that encyclopydia
Oh Lydia the champ of them all
She once swept an Admiral clear off his feet
The ships on her hips made his heart skip a beat
And now the old boy's in command of the fleet
For he went and married Lydia
Since Lydia got married, she became respectable, and the song was able to stay, and almost 40 years later, Kermit was able to sing it.
Where you can watch The Muppet Show (at the time of this writing): The entire series can be found on Disney Plus.
Articles similar to this one: Hard to say, but you may enjoy the blog post about the history embedded in the Maude theme song.